WHEN YOU NEED TO BE SURE
SGS is the world's leading inspection, verification, testing and certification company.
Wherever you are in the world, in whatever industry, you can rely on our international teams of experts to provide specialized solutions to make your business faster, simpler and more efficient.
OUR GROUP PROFILE
SGS is the world's leading inspection, verification, testing and certification company. We are recognized as the global benchmark for quality and integrity. With more than 97,000 employees, we operate a network of more than 2,600 offices and laboratories around the world.
Our core services can be divided into four categories:
Inspection: our comprehensive range of world-leading inspection and verification services, such as checking the condition and weight of traded goods at transshipment, help you to control quantity and quality, and meet all relevant regulatory requirements across different regions and markets
Testing: our global network of testing facilities, staffed by knowledgeable and experienced personnel, enable you to reduce risks, shorten time to market and test the quality, safety and performance of your products against relevant health, safety and regulatory standards
Certification: we enable you to demonstrate that your products, processes, systems or services are compliant with either national or international standards and regulations or customer defined standards, through certification
Verification: we ensure that products and services comply with global standards and local regulations. Combining global coverage with local knowledge, unrivalled experience and expertise in virtually every industry, SGS covers the entire supply chain from raw materials to final consumption.
SGS in the Philippines
We have been operating in the Philippines since 1949. Today, SGS Philippines, Inc. is the country's leading provider of certification, testing, verification and inspection. With our headquarters in Makati, we have over 1,000 employees and a network of offices and laboratories located in Subic, Mariveles, Navotas, Batangas, Albay, Nueva Vizcaya, Masbate, Leyte, Surigao City, Davao City, and Cebu City.
We provide a wide range of solutions to every sector, including services for mining, oil, gas and chemicals, and consumer goods. We also offer systems and services certification for various industries, and commercial and non-commercial institutions.
As a testament to the country's strategic position, our Subic Bay and Guam locations are vital to the country's oil, gas and chemicals operations.
In Guam, we provide a range of services for the island's hotel and tourism, food services, real estate, shipping and logistics industries. We also provide services to military establishments and affiliated-industries and services, petroleum and fuel sectors, and many others.
We also continue to share in the development of the Philippines and its initiatives. For example, we are involved in the country's fast-growing industries, one of which is business process outsourcing (BPO). Established in 2000, SGS Gulf Limited – Regional Operating Headquarters (ROHQ) – provides BPO services that includes Information Technology (IT) services and 24/7 operations support for the SGS network.
Our ROHQ's back office operations include Knowledge Process Outsourcing (KPO) with its high-value work and services provided by highly skilled trade analysts, and commodity and trade specialists that provide significant support to business decisions of clients within the SGS Group.
We are accredited for the Investors in People (IiP) Silver Standard after passing all the requisite evidence requirements of this global people management standard.
Expertise
SGS provides worldwide, independent services that make a difference in people's lives.
Our international experts help you operate in more efficient and sustainable ways by streamlining processes, improving quality and productivity, reducing risk, verifying compliance and increasing speed to market. Our core service activities cover all industry sectors and touch the products and services that consumers around the world rely on every day.
AGRICULTURE AND FOOD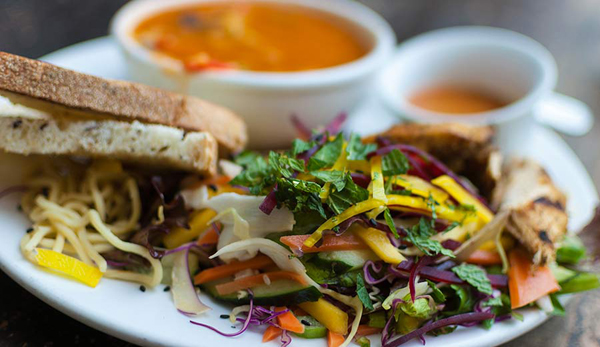 Agriculture and food are arguably the world's most important industries. Consumers want assurance of safety and quality at every stage of the process. Our comprehensive range of services can help you:
Manage risk, do better business and meet your obligations: with stand-alone or integrated independent solutions for every aspect of your agricultural and food supply chains
Safeguard your consumers: from a primary production point to the point of processing or custody transfer
Comply with complex legislation: including local, regional, national and international rules and regulations for production and trade of agricultural commodities and food
Ensure correct storage, shipping, packing and distribution: of commodities, food ingredients and food products
Ensure quality and safety throughout the diverse supply chains: including raw and semi-manufactured foodstuffs and final products in all principal food segments
We offer stand-alone or integrated solutions to assist organizations that are involved in agrochemicals, seed, bio fuels, fertilizers, farm machinery and supplies, financial and insurance industries, storage, processing facilities and logistical construction, preparation of fresh produce for market and prepared food products.
CHEMICAL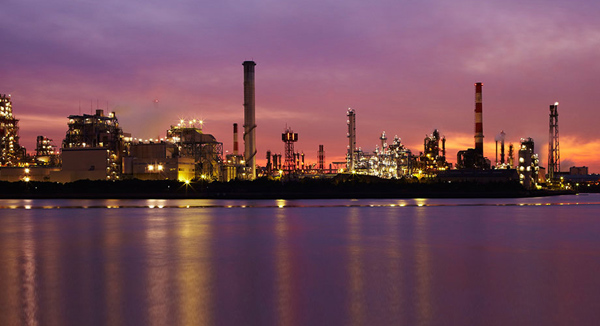 From pesticides and petrochemicals to perfumes and paints, chemicals and the products made from them are everywhere. That is why the chemicals industry is such big business, central to modern world economy. In its most fundamental form, we view the chemicals industry as converting raw materials such as oil, natural gas, air, water, metals and minerals into literally tens of thousands of finished products.
It goes without saying that the chemicals industry is also highly complex, filled with intricate equipment and sometimes difficult and dangerous logistics.
At SGS, we offer a comprehensive range of services to our partners in the industrial chemicals industry. As the world's leading testing, certification, verification and inspection company, we have the knowledge, experience and global reach to assist you in meeting national and international standards. We can help train your staff so they are more motivated, productive and confident in their careers. And if you need extra staff for a particular project, we have a pool of people from experienced operatives to qualified scientists, on hand to assist you.
Some of our services, specifically, include chemical feedstock services and finished product services (such as agrochemicals, consumer chemicals, plastics and synthetic fibers, rubber and natural fibers, pharmaceuticals and industrial chemicals).
As well as working with you to test, inspect, verify and certify specific chemical products, we can help your business run more smoothly, profitably and effectively with asset integrity management services, LEAN optimization programs, project lifecycle services and technical support.
CONSTRUCTION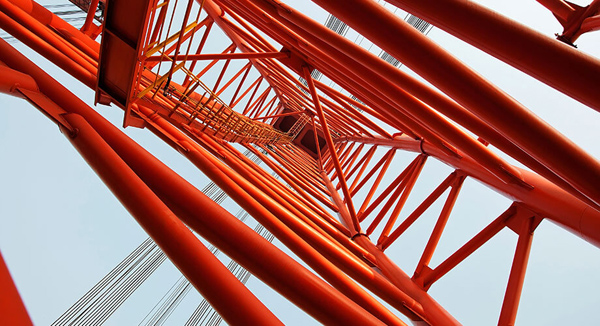 There are few industries more complex and competitive than the construction industry. Whether you are in the business of constructing buildings, infrastructure or both, you will appreciate that large-scale construction is a mixture of many smaller projects, which is a feat of multitasking in its own right.
PLANNING
Effective planning is an essential part of the ongoing project management process. The environmental impact of a job, its scheduling, budgeting, site safety, availability and delivery of quality materials, personnel, logistics, as well as inconvenience to the general public, compliance with local and national standards - these things and countless more all have to be considered.
LISTENING AND CREATING SOLUTIONS BASED ON PROVEN SERVICES
Understanding your business and project needs are paramount to SGS, for us to be able to determine how best to add value to your construction projects. Thanks to our long experience and wide-ranging knowledge of construction and associated engineering, we have a comprehensive range of services to provide complete solutions to your projects on time, on budget, safely and to meet your requirements. You can use our specialist services standalone or to augment your existing procedures. However, as you will know, it can often be more cost effective to subcontract certain services completely.
EARLY PROJECT LIFE CYCLE INVOLVEMENT
Right from the beginning of your project, we can help. SGS can conduct construction feasibility and risk assessment and management studies. Use our geotechnical services and environment services before construction starts.
ARE YOU SURE ABOUT WHAT MATERIALS YOU ARE USING?
We also have a range of services dedicated just to materials: chemical and physical testing of the durability of materials and materials certification. For example, if a product is labeled as meeting a certain standard, how can you be sure that it truly does? We can tell you.
DO YOU KNOW WHERE YOUR ASSETS ARE?
It does not stop there. Another suite of construction services relates to the equipment, tools and machinery you use on site. We use the AHEAD asset management system to help you keep track of machines and other assets. Plus if you are buying or selling machinery, we can certify new and used products – from jackhammers to dumpers.
GLOBAL PROCUREMENT NEEDS GLOBAL SUPPLY CHAIN MANAGEMENT
You can trust SGS for supply chain management services to check suppliers and materials at source.
FULL PROJECT LIFE CYCLE SUPPORT
SGS can even handle all your facilities management, waste management and inspection requirements – right up to certifiable energy audits – once your building or infrastructure is complete.
CONSUMER GOODS AND RETAIL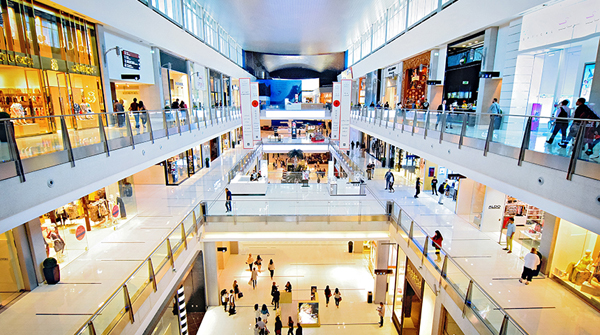 From textiles to appliances, furniture, food and electronics, our complete range of services facilitates the quality, compliance, and safety of consumer products across global supply chains.
With a reputation for excellence in inspection, testing, certification and verification, we can also offer you consultancy and cross-business services to improve sustainability across your organization and supply chain.
Our consumer goods and retail services include:
Testing & Certification: We conduct a full range of product testing from material testing, such as safety and functionality tests, to certification. Our aim is to ensure your products are as good at protecting consumers and meeting their expectations as you claim
Inspection: We provide production checks before, during and after production, as well as retail store checks to verify the quality of your raw materials and production, marking and packaging, and product presentation
Technical assistance: We support you with projects incorporating social responsibility solutions, factory quality assessment and food safety and health assessment. Additionally, we act as a regulatory advisory service, providing training and private label support
Consumer goods really are part of everyone's daily life. Customers expect to buy products that are healthy and safe. Our customized testing, inspection, audit, certification and consultancy services, delivered through our local, accredited laboratories and certification units, ensure you understand the standards applicable to your products and comply with mandatory requirements. More importantly, we can help you gain a competitive edge and develop products, processes and supply chains that deliver consumer goods that really are as good as you say they are.
ENERGY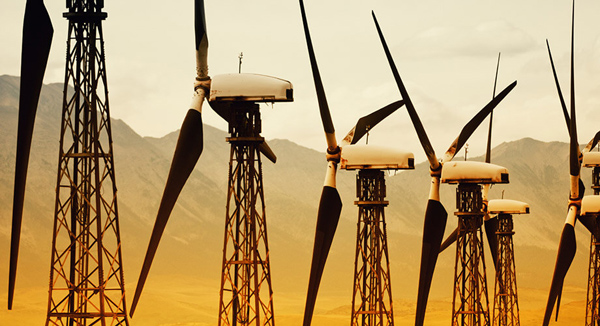 Our expertise in energy ensures that regulations are met, safety is considered at every stage and environmental impact is limited.
THE PETROLEUM INDUSTRY
We help oil companies, traders, petroleum refiners, independent storage operators, pipeline companies, wholesale distributors, fuel transporters and end-user sales at gas stations. Our independent inspectors verify and validate everything from fuel quality to stock levels.
THE GAS INDUSTRY
Our services will benefit you if you are involved with natural gas extraction, and coal gas manufacture, as well as distribution and sales. For example, our comprehensive laboratory services can test the gas composition, we can carry out LNG ship calibration and if you need an LNG portable sampler and testing rig, we have the equipment – and the skilled personnel to operate it.
THE ELECTRICAL POWER INDUSTRY
Electricity generation, electric power distribution and sales can be complex – so let SGS help you to simplify and optimize the process. We have a wide range of services to assist electrical power companies from power generation to risk analysis.
THE COAL INDUSTRY
From exploration services to the decommissioning of a mine that has come to the end of its useful life, SGS has a comprehensive range of services for the coal industry. Just for example, we carry out coal analyses, cargo and vessel inspection, visual inspection, stockpile inventory measurement, equipment inspection services, traditional and mechanical sampling as well as supplying a range of onsite and outsourced laboratory facilities to the coal sector.
THE RENEWABLE ENERGY INDUSTRY
Renewable energy is one of the world's hottest topics. It comprises alternative energy and sustainable energy companies, including those involved in hydroelectric power, wind power, solar power generation, and the manufacture, distribution and sale of alternative fuels.
All of our energy-related services can be used on a standalone basis or to augment your existing working processes and methodologies.
ENVIRONMENT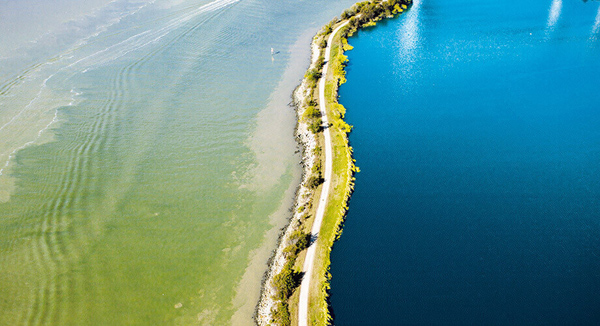 The environment is at the top of the agenda for governments, civil society and citizens, and is likely to remain so for some time. Its importance in business and purchase decision-making, as well as in legislation, standards and regulations is increasing all the time.
As a result, no business can afford to take the environment for granted. Whatever your industry or area of activity, you need to minimize your impact on the environment and protect it as much as possible.
As the world's leading provider of environment services, we offer testing, sampling, inspection, certification, verification and a comprehensive range of specialist solutions to help you minimize your environmental impact.
With a continually expanding network of laboratories in close to 140 countries all around the world, we are your ideal partners. Our broad global experience means we offer extensive knowledge on local, national and international standards to help your business comply and excel in the most innovative way possible.
We can help you with every aspect of your environmental responsibilities, including:
Air: We provide a range of highly specialized ambient and indoor air sampling – in the field or at one of our specialist laboratories
Soil: We offer a variety of environmental drilling, soil and sediment sampling, and geotechnical services
Water: We conduct independent sampling and analysis of surface water, groundwater, process water, waste water and much more
Waste: We can help you assess, monitor, reduce and manage your waste products
Climate change: From testing for micro-pollutants to ensuring compliance with new greenhouse gas emissions regulations, we help you understand and optimize your relationship with the environment, and comply with environmental standards
HEALTH AND SAFETY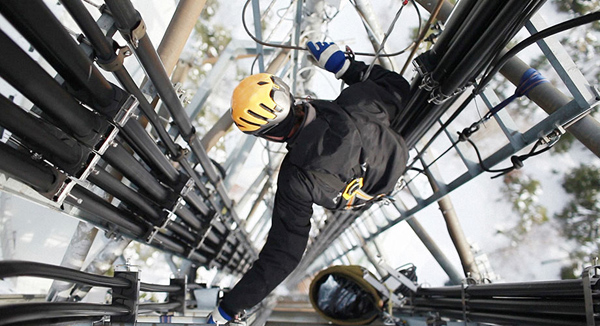 Occupational health and safety is a major consideration for successful businesses – the welfare and safety of your staff must be of paramount importance because, as the adage states, people are your most important asset. Plus, apart from looking after your own personnel directly, a good set of QHSE policies will also have a secondary effect: you may also protect co-workers, family members, employers, customers, suppliers, nearby communities, and other members of the public who are impacted by your workplace environment.
You will undoubtedly already have health and safety policies and procedures in place. But can you be sure that you are adhering to best practice? Are you complying with local, national and even international regulations? And if you think you are, can you prove it?
At SGS, we have solutions and answers. We can advise and train on a comprehensive range of quality, health, safety and environment issues. As the world's leading inspection, certification, testing and verification company, we are fully familiar with local legislation – and international standards. Standards such as ISO 31000 and REACH. We can help you with occupational or industrial hygiene, your working environment with regard to air quality, dust, noise and vibration, technical due diligence and hazardous substances. And we are experts at environmental audits and economic and social sustainability.
INDUSTRIAL MANUFACTURING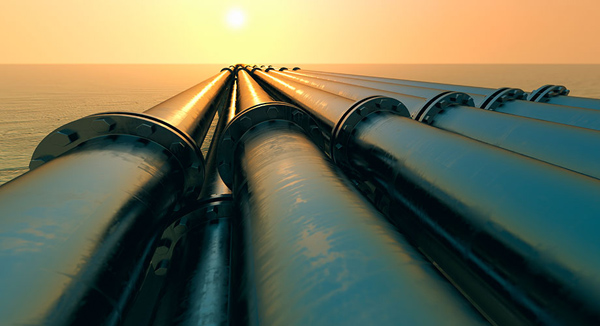 Industrial manufacturing covers a wealth of business areas from pharmaceuticals to farm machinery, aerospace to automotive and everything in between. Manufacturing is invariably complex, requires tremendous attention to standards and regulations, needs compliance with quality, health and safety legislation and, often, international regulations.
At SGS, we have a comprehensive suite of services to help manufacturing processes run smoothly – whether you are fabricating components, or finished products to be sold directly to consumers. As the world's leading testing, certification, verification and inspection company, we understand the business of manufacturing, from process control to logistics.
Contact us, and you will find that we have services such as materials testing, product certification, metallurgy and process design, in-plant and operational support, quality control, and management systems certification. Thanks to their experience and wide-ranging skills, our experts are adept at helping you build a better, stronger, more competitive and profitable business. We can help ensure that both your products and processes comply with regulations that relate specifically to your area of manufacturing – and help you to prove that you are fully compliant with legislation.
LIFE SCIENCES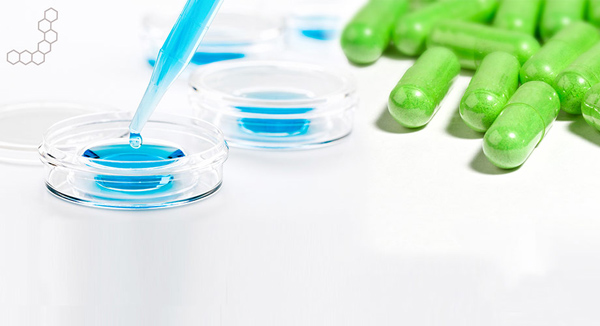 There is no other area of business that is more heavily regulated than the development, testing and distribution of life-saving medicines and medical devices. That is why we provide you with the expertise and resources you need to navigate the complexities of the pharmaceutical and medical device markets.
As the world's leading testing, verification and certification company, we offer you decades of experience in the field of life sciences. As a result, we are often a preferred partner for the top 20 pharmaceutical and biotechnology companies and perfectly placed to help you:
Get your products to market quickly, safely and more accurately
Adhere to best practices and conform to national and international regulations
Get vital support throughout every stage of the drug development cycle – from molecule to market. Our comprehensive range of solutions includes clinical research, characterization, product release testing, audits, certification and verification
Access one of the largest networks of contract analytical laboratories in the world, staffed with qualified and experienced operatives and scientists. We also offer you three Phase I units and clinical trial management offices throughout Europe and the U.S.
Benefit from expert knowledge of the medical device regulatory environment, with certification, training and testing services to help you bring your products to market, whatever the size of your operations
Gain testing and certification solutions for health, beauty and wellness products, including nutraceuticals and dietary supplements
Provide your staff with effective training. Our training services cover the three main areas of pharmaceutical, medical devices, and health, beauty and wellness. Our courses will be tailored to your exact requirements and can be held at your premises or externally. We even offer web-based training, enabling students to take the courses at a pace and time to suit them
LOGISTICS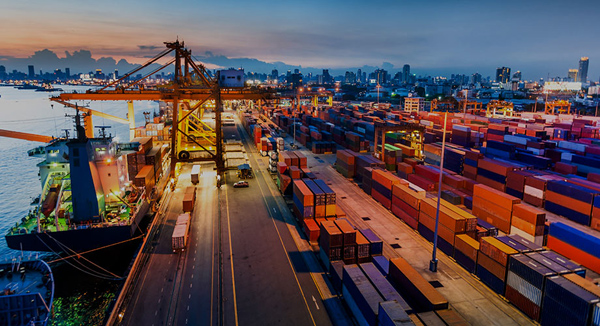 Whatever it is, wherever it needs to go, however it needs to get there, SGS can help you run your logistics on time and on budget. We offer a comprehensive suite of services designed to ease the process of freight forwarding whether by sea, rail or road – including extensive import and export services.
For example, when you ship goods, you want them to arrive at their destination in the same condition as when they left. If something has gone wrong, what was it? Theft? Accidental damage? Our services can help prevent and diagnose such problems.
Our transportation services encompass marine services such as cargo and vessel services, plant and terminal operations (PTO), import control services and international customs data exchange. If you are moving freight by rail or road, we also offer essential services such as terminal manning and weighbridge management services.
Container shipping presents its own specific challenges – which is why we have developed services that are dedicated to that particular arena of transportation. We can offer ISO tank inspections, drum and cleanliness inspections, advance cargo information services and import control services, for example.
Around logistics, we also have a wide range of audit, certification and training services – all designed you to help you run a better business.
We can also offer risk management services, emergency response and incident management services, packaging and handling testing, and quality, health, safety and environment (QHSE) services.
MINING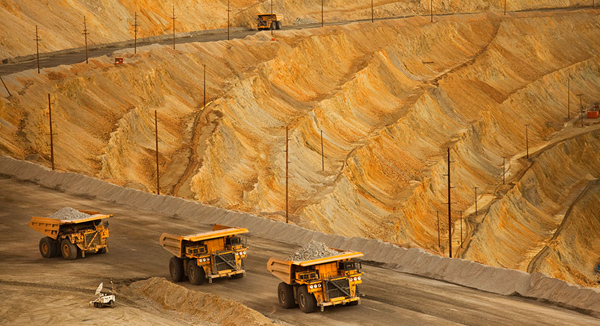 In a world of globalization, technology advancement, increasing regulation and fluctuating markets, exploration and mining face more complex challenges than ever before.
To help you meet these challenges, SGS offers an extensive range of services that covers exploration, plant design and engineering, production, industrial applications and decommissioning and closure. As your strategic partner, we provide testing, technology, trade services and consulting to help deliver more growth and lean efficiencies, improve your speed to market and reduce risk. Our industry experts can help you make the most of market developments and advances in technology, enabling you to maximize opportunities and stay ahead of your competitors.
To meet the challenges of this dynamic sector, we are constantly expanding our service offering across our global network of industry experts and cutting-edge facilities - delivering competitive advantage to you at every stage.
EXPERT SERVICES FROM A COMMITTED INDUSTRY PLAYER
At the exploration stage, we offer a wide variety of services, including geochemical testing, resource calculations and Technical Reports, geometallurgy, scoping studies and flowsheet development, piloting and environmental services. Our specialists are on hand to advise you the most suitable technologies for your project and provide data and flowsheets to help progress your project.
For start-up and operational mines, SGS provides a comprehensive suite of services covering on-site laboratories, water treatment, commissioning and in-plant operational support, process consulting, debottlenecking, equipment optimization and expert systems.
In the feasibility and pre-production stages, our technical experts combine metallurgical expertise with our experience in plant design and engineering to deliver on-time, proven and cost effective solutions for small-scale plant upgrades, retrofits, greenfield and brownfield projects.
Our inspection and sampling services support both buyers and sellers of high value cargos. We carry out cargo and carrying vessel inspection, stockpile monitoring equipment testing and commercial analysis.
In addition to providing a full range of standard analysis and testing services, we can supply state-of-the-art mobile laboratories and even install and staff on-site laboratories to give you your own customized testing facilities – anywhere in the world.
AN ETHICAL PARTNER FOR THE MINERALS SECTOR
With our global network of industry specialists and cutting-edge facilities, SGS provides trusted third party services to exploration firms, mining companies, financial organizations and governments around the world. Partnering with SGS gives you an independent, ethical partner who you can trust to provide transparent and unbiased support to help you flourish in this challenging sector.
OIL AND GAS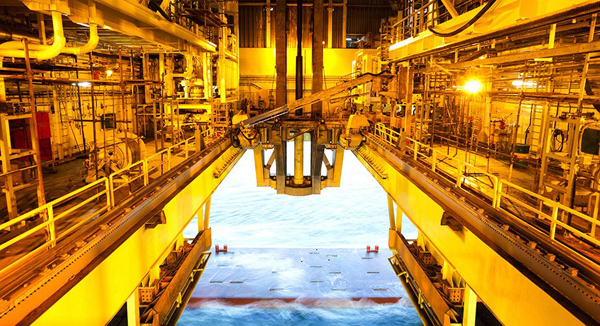 Whether you are involved in exploring, extracting, refining, transporting or marketing oil, gas, oil sands or other hydrocarbons, SGS offers a comprehensive range of services to support and optimize your business. With the recent volatility and record-breaking prices for these resources, it is vital that you get the most from every part of the production and value adding chain – and optimize the efficiency of your own processes.
In support of upstream exploration, we offer a variety of services that can be used either independently or as packages to augment your existing processes. In applied mineralogy, you can trust us to carry out advanced reservoir quality services, shale gas mineralogy and XRD analysis.
Because your core is so valuable, it is essential to ensure that all equipment that meters, measures or allocates extracted hydrocarbons is in optimal working condition and providing accurate information. We can help you with logging and calibration services, emissions measurements and metering consultancy services to ensure the highest level of measurement accuracy.
Also in support of upstream activities, we offer reservoir and production fluids analysis, sample management and distribution and unconventional resources services, such as the analysis of coal bed methane, and well-testing services.
For the downstream sector, we offer support with distribution and retail, including calibration services, facility audits, leak detection, and maintenance. As the field of oil and gas logistics can be so complex, we have a large global team of experts to help you get your products to where they need to be, safely, securely and in compliance with national and international standards.
We assist in the design and execution of blending, additive use and other optimization processes, onshore, offshore and in transit. When credit lines are so difficult to secure, you can be sure that our trade inspection services provide world class measurement and analytical services.
PUBLIC SECTOR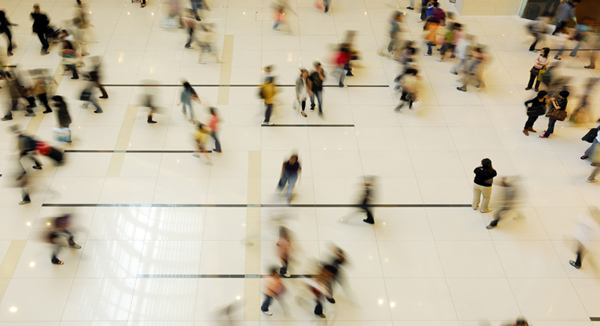 Whoever you are, whatever your business, you both use and benefit from public sector services, infrastructure and legislation amongst many other day to day interactions with officialdom. Whether operating at a national, regional or local level, working with SGS opens the door to better performance and improved services for public sector end users and consumers.
Globally, we offer a comprehensive range of services to help governments, institutions and administrations keep their promises to the public. Work with us to improve your services and customer experience as well as to reduce costs, timescales and backlogs.
Our innovative and comprehensive services are tailor-made to meet your requirements. We cannot replace public infrastructure but we will integrate with, enhance and help to enforce existing policies and processes either standalone or as part of a broader package. We are here to help and examples of our expertise in the area of public sector administration include:
Border Control: Our expertise in public protection through border control is unrivaled. We have installed scanners all over the world and trained personnel to operate them efficiently and effectively. In addition to physical security measures, we can help you with risk profiling and management at ports, airports and land borders. To complete your tailor-made service our local experts can also guide your quality assessments and conduct audits and certification against a broad range of internationally-recognized systems.
E-government: Paper-based systems are increasingly being replaced with electronic and online solutions. Our e-government solutions touch on almost every aspect of everyday life. Financial services extend from Inland Revenue and sales tax systems to foreign exchange control (CEPECS). But we also operate customs management systems to facilitate international trade, valuation services such as ValiTrade and ValuNet, monitoring tools such as TransitNet and NGO benchmarking. We help you make trade easier for millions of people around the world.
Quality, Health, Safety and Environment (QHSE): End-users, the general public and stakeholders need to see how QHSE issues are managed in the day-to-day life of an organization and its activities. We offer a broad range of quality, health, safety and environmental management solutions to suit your needs. SGS is accredited to a wide range of internationally recognized standards (ISO etc) and has a global network of highly qualified professionals and laboratories to assist you.
Road Safety & Vehicle Management: Improving road safety protects transport users by offering everything from calibrating enforcement devices (such as speed cameras) to vehicle inspection, data management and reporting, driver examination and vehicle registration. Our road safety solutions also extend to traffic system implementation and management and traffic lights homologation (type testing).
RISK MANAGEMENT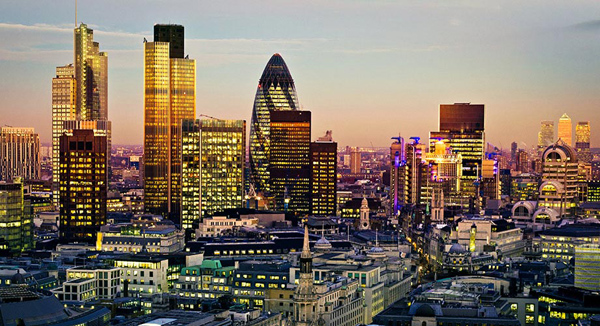 Whatever your industry, you need to ensure the safe execution and maintenance of your projects, operations and business activities, including trade.
As the world's leading provider of risk management services, we can help you minimize your risks. Our project specialists and technical experts offer you assistance at every stage, for any sector, anywhere in the world.
We offer you over 50 years of risk management experience gained across all industries, providing solutions for all economic sectors – from agriculture to life sciences, from mining to finance. Our comprehensive range of risk management services are in full compliance with international risk management standards and include:
Risk management planning
Risk identification
Quantitative and qualitative risk analyses
Risk handling
Management of residual risk
Independent third-party research, surveys, market studies, feasibility studies and due diligence assessments
Equator principles monitoring
Project monitoring and management
Product and cargo quality and quantity surveys
Collateral management
Trade risk management
We can help you:
Identify and manage cost overruns, delays, revenue losses, health and safety incidents, quality failures, regulatory non-compliance, contractual disputes, reputation damage and stakeholder dissatisfaction at every phase of your projects, operations and business activities
Achieve objectives in terms of quality, safety, cost, scheduling and performance
Improve cost estimates by managing realistic and relevant contingencies
Achieve identifiable schedule milestones and key performance indicators, including occupational, health, safety and environmental targets
Assure greater certainty about financial and execution outcomes
Ensure your transactions are secure
Ensure you have taken all the steps to comply with rules, regulations and industry best practices
SUSTAINABILITY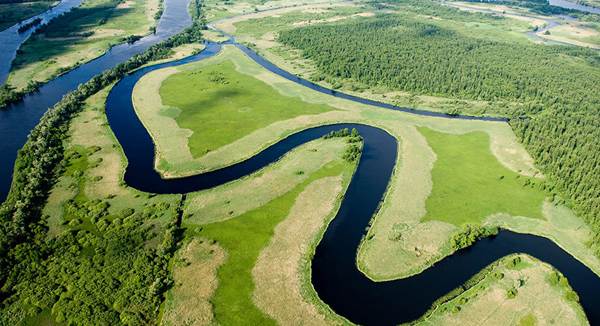 Sustainability is one of today's hottest topics. With massive media coverage and huge public interest, finding ways to operate in a responsible manner is becoming increasingly important.
But sustainability is nothing new to us. For decades we have been providing sustainability solutions and services for companies and organizations across the globe. As a result, we are perfectly placed to help you be kinder to the environment, have a positive impact on society and achieve greater economic sustainability. We can help you:
Become more environmentally responsible: we offer a comprehensive range of testing, verification, certification, consulting and training services. For example, we can verify your CO2 emissions trading. We can advise on the use of wind energy, test soil and water for contaminants, check air quality, assess noise pollution, model groundwater dispersion and establish whether a level of vibration is acceptable. We can also audit and certify your environmental management systems and train your staff on how to implement and report them
Ensure sustainable facilities and production: we offer a number of services, including site operation and management, green process design, environmental assessment of your suppliers and a comprehensive set of tools to manage risk within your supply chains
Develop a better working or social environment: our audits, reporting and support services can help you with everything from supply chain management and social responsibility to traceability and training
TRADE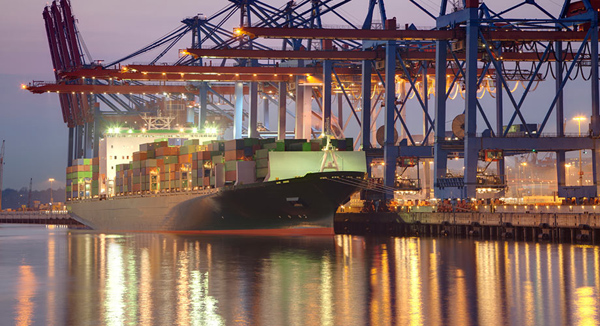 SGS has historically served traders since its inception. For both trading parties to feel fulfilled in their side of the deal, the key component is trust. Trust that the product is what it is supposed to be (whether commodities, industrial goods, consumer goods, but also financial papers, bonds, loans, and so on).
SGS is the neutral and independent provider of all the information that helps build trust between trade partners. We certify that products are in compliance with laws, regulations, rules, standards, import/export requirements, safety regulations, chemical composition, durability, environmental impact, for example.
We inspect, test and verify that the commodities bought at one side of the planet from another side of the planet are of the specified quality, in the specified quantity. We provide the independent control and assurance which allows banks and the finance world to provide loans and letters of credit to those who trade, by independently assessing and assuring that the traded goods are indeed what the parties expect them to be, in the specified quantity.
We also help countries who are ramping up their institutional infrastructure with dealing with import and export control, compliance inspections at departure or destination, also providing valuation services which help countries maintain a smooth flow of commerce in and out of their borders as well as providing solid and independent information for import/export taxes purposes. By doing this we help ensure that global trade flows continue to function as efficiently and fairly as possible.
TRAINING SERVICES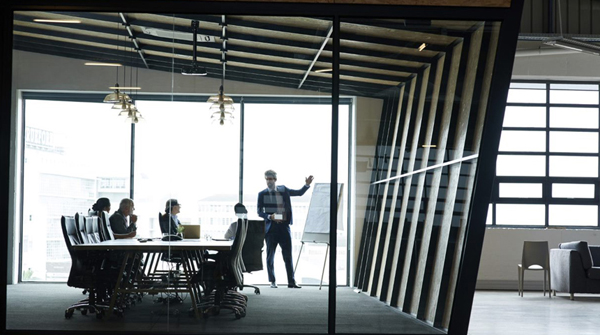 In our fast-paced world, it is essential to keep up to speed with developments in standards, regulations and technology. Individuals and businesses who are given proper training and support in their professional development are likely to be more motivated with an advanced knowledge base leading to an increase in overall productivity.
We have a proven track record of delivering public, in-house, eLearning, virtual learning and blended learning for the world's largest companies and recognized organizations.
Utilizing subject matter experts, our training moves beyond theory, giving you valuable real-world insights. As a result, you can trust us to provide high-quality, consistent training and development at every level of your organization – anywhere in the world.
TRANSPORTATION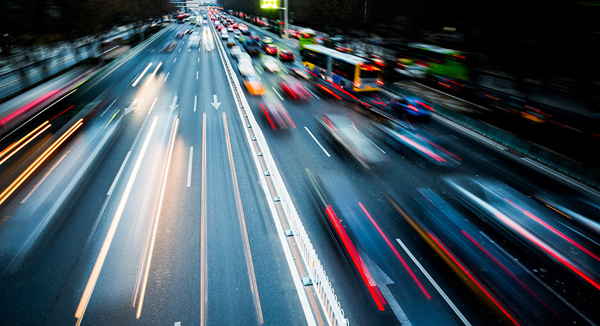 By land, sea or air, the transportation industry is subject to a wide range of strict regulations, standards and legislation. Whether you are an automotive company, rail or marine services provider, or involved in any aspect of component manufacturing or the transport supply chain, you must continually meet the highest levels of safety and reliability.
We offer you a broad range of specialized transportation services to help your operations run safely and efficiently. We create confidence in the delivery of services, and help you understand and manage the risks of complex value chains.
We can help you:
Ensure safety and reliability
Manage your supply chain
Meet all standards and regulatory requirements
Improve quality, efficiency and safety
Reduce environmental impact
Acquire reliable inspection, certification, testing, verification, auditing and training – all focused on the specific needs of the transportation industry
As a world-leading provider of services to the transportation industry, we provide unrivaled experience, supporting governments, manufacturers, traders, financial institutions and insurance companies across the world. With a global network of offices, laboratories and vehicle testing centers throughout the world, we offer you a truly unique, independent service – wherever you are.
Our broad range of services:
Ensures the effectiveness and safety of your marine supply and logistics chain
Supports rail operations throughout the supply chain
Manages your automotive supply chain, ensuring safe and reliable vehicles, improved quality, efficiency and safety, and reduced environmental impact
Contact Us
SGS Philippines, Inc.
Address: 2/F Alegria Bldg., 2229 Chino Roces Avenue, Makati, Metro Manila, Philippines 1231
Phone: +632 784 9400
Fax: +63 (2) 818 2971
Find us on Google Maps
sponsored links
back to business directory home page
SGS Philippines, Inc.