Established in 1988, Systems Controls Instrumentations, Inc. (SCII), is a wholly Philippine owned company engaged in the supply of various Instruments and Test equipment for Electrical, Analytical and Process Control.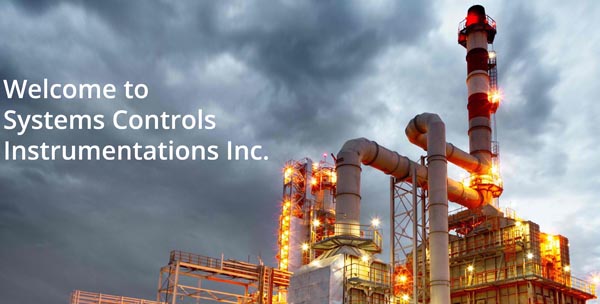 We have established a solid partnership with known and leading companies from the United States, UK, Germany, Finland, Denmark, Italy, Japan and China that manufacture only the best technology and latest products in Instrumentation and Controls used and recognized by recognized multi-national companies all over the globe.
What We Do
SCII offers an extensive line of products readily available for delivery to our clients. Our products have been invaluable to companies in the Food & Beverage, Mining, Chemical, Cement, Pulp and Paper, Petrochemical, Oil Refining, Sugar Milling, Power Generation and Distribution, Telecom industries and others. We offer excellent after-sales service support, made possible by our highly trained and dependable service personnel, who are ready to respond to our clients' technical and commercial needs.
Our comprehensive supply and service packages include:
technical consultation
process and diagnostic solution through our products
product application, installation, calibration and repair
design engineering
start-up and commissioning

Products
Electrical Products Division
Automation Components (Signal Conditioners)
Electric Measuring and Control Engineering
Electrical Test Equipment & Solutions
Electronic Products / Hybrid ICs and Thermal Imaging
Energy and Power Quality Measurement
High Vacuum Oil Treatment and Oil Regeneration Equipments
High Voltage – High Current – High Power Test Systems and Components
Labeling Solutions
Power Quality Monitoring Solutions
Smart Calibration Devices – Calibrators, Testers, Meters and Analyzers
Product Summary

Power Quality Analyzer
Power Quality Monitoring System
Power Quality Monitor
Electrical Energy Monitoring System
Transformer Oil Treatment System
Transformer Oil Regeneration System
Power Calibrators and Power Quality Calibrators
Multifunction Calibrators
Resistance Calibrators
Electricity Meters Testers and Reference Standards
Instrument Transformers Testers
Protection Relays Testers
Network Quality Analyzers
Meter Test Stations
Primary Current Injection Test
HV Resonant Test Sets
Impulse Voltage Test System
Induced Voltage Withstand Test
AC/DC Hipot Test Set
DC Hi-pot Test Sets
Primary Current Injection Test
Relay Test Set
Transformer Test Sets
Transformer Ohmmeter
Transformer Oil Tester
CT/PT Test Sets
Cable Fault Location
Earth Resistance Tester
Insulation Tester
Circuit Breaker Test Sets
PD Measure
Ground Fault
Printers
Epson Labelworks PX
K-Sun Labelshop Printers
Wide Format Printers
Discontinued Printers
Labeling Supplies
PX Tapes
K Tape 400IXL Supplies
Polydurable
Signal Conditioners
Two-wire Signal Conditioners
Power Transducers
Indicators
Tower Light
Limit Alarms
Gateway, Remote I/O
Paperless Recording System
Web Data Loggers
PID Control Components
Temperature Controllers
Electric Actuators & Position Sensors
Lightning Surge Protectors
Voltage Regulation & Transformer–Monitoring
Low Voltage Regulation
Power Quality and Disturbance Recorder
Grid Dynamics Analysis
Petersen Coil Regulation & Earth Fault Detection
SCADA Communication
Resistance Welder
Pulse Heat Unit (Hot Bar Bonder)
Seam Welder
Laser Welder
Ultrasonic Equipment
High-Frequency Induction Heater Unit
Joining Monitor
High Performance & High Spec All-round
Low-cost & High Performance Model for Field Measurement
Networkable Model for System Construction
Infrared Thermal Imaging
Radiation Hardened POL DC/DC CONVERTER
AC Dielectric High Potential (Hipot) Test Systems
AC Resonant Test Systems
Combination AC/DC Hipots
Cable Testing Accessories for Laboratories
Circuit Breaker Test Equipment
Control Consoles/Control Centers
DC Dielectric High Potential (Hipot) Test Systems
Earth Resistance Testers
Electrical Protective Rubber Goods Test Systems
Discharge and Ground Sticks
Ground Jumper Tester
Insulation Analyzers
AC/DC Kilovoltmeters and Voltage Dividers
Liquid / Oil Dielectric Test Sets
AC, DC, or AC/DC Hipohmmeters
Microhmmeter-Contact Resistance Meters
Motor Test Systems & Equipment
Partial Discharge/Corona, Radio Influence Voltage Measurement
Tan Delta Bridge and Capacitors
Recloser Test Equipment
Transformer Test Equipment
Underground Cable Testing
Voltage Transformers/Regulators & Power Supplies
Portable Products
Encore Permanent Power Quality Products
Power Quality Software
Process Control Division
Components Supplier for PA / FA / BA
Control System, Machinery, and Fastening Solutions
Dust Monitors, Process Monitoring, Filter Leak Detection
Electric and Thermal Energy Technology
Flow and Level Measurement and Automation Technologies
Flow Monitors
Hazard Monitoring Instruments
High-Quality Water Analysis Products
HVAC-R Instrumentation
Level Instruments, Weigh Sensors and Flow Meters
Patented In-line Liquid Measurements
Solutions for Modified Atmosphere Packaging (MAP)
Temperature Related Products and Heating Systems
Test and Measurement Instruments
Product Summary

Snifter
Dust Monitor
E-Spy Probe Based Dust Monitor
Dumo Continuous Dust Monitor
ISA 1932 Nozzle
Classical Venturi Tube
Orifice Plate
Venturi Nozzle
Compact Orifice Plate
Dusttool Configuration Utility
Dustlog 8 Premier Central Management Solution
Wireless Router Dust Monitor
Flow Meter
Gas Analyzer
Pressure Transmitter
Level Transmitter
Temperature Controller
Recorder
AC Drives (Low Voltage)
AC Drives (Medium Voltage)
Bill Varidator
Cast Resin Transformer, Moltra
Cleanroom (Fan Filter Unit)
Coin Mechanism
DC High-Speed Vacuum Circuit Breaker
Electrical Equipment For Railcars
Power Monitoring Equipment
Fuel Cell
Geothermal Power Generation
Gis, Gas Insulated Switchgear
HMI, Human Machine Interface
Large-Capacity Rectifier, S-Former
Marine Environment Protection
Monitoring And Control System, Micrex-View Xx
Motor Control
Motors
Multipurpose Analog Monitoring System, Marsys
MV Distribution
MV & LV Switchgear And Control Center
Nuclear Power
Oil-Immersed Transformer, Shunt Reactor
PCS, Power Conditioning System
Photoconductors
PLC, Programmable Logic Controller
Process Control System, Micrex-Nx
Pure Water Vaporization Cooling Silicon Rectifier
Radiation Monitoring
Renewal
Semiconductors
Service Solution
Servo Systems
Storage Devices
Thermal Power Generation
Tunnel Ventilation System
UPS (Medium Voltage)
UPS, Uninterruptible Power System
Vending Machines
LV Distribution Equipment
Control Equipment
Screw(Industrial fasteners)
Screw Driving motors
Handheld Type Screw Driver
Single Spindle Screw Driving Machines
Multi Spindle Screw Driving Machines
Screw Driving Robots (nitoman NEJIROBO)
Screw Feeders
Caulking Machines (Riveting, Eyeleting)
Assembly Robots (Cartesian coordinates Robot)
Conveyor (Free Cycle Conveyor)
Receiver/Converter
Micro-Bubble Washer
Geokarte
Shaft Speed Switches
Shaft Speed Sensors
Shaft Speed Pulse Generators
Wireless Hazard Monitoring
Temperature Sensors
Slide Gate & Angle Position
Bearing Sensors & Belt Alignment
Tachometers, Counters & Displays
Signal Conditioners & Interface
Vibration & Tilt
Motrona – Control / Motion / Interface
Motor Drive Control
Laboratory Instruments
Portable Meter
Specific Gravity Transmitter
pH/ORP Transmitter
Conductivity Transmitter
D.O. Transmitter
Residual Chlorine / Ozone Transmitter
Turbidity / S.S. Transmitter
Ion Transmitter
Combustion and Emissions Analyzers
Refrigerant Monitors
Leak Detectors
Gas Selector
Levelite Optical Sensor
Liquid Level Bin-Dicator®
Mini Roto-Bin-Dicator
Pulse Point™ II Series
Pulse Point™ LP-500ST
Roto-Bin-Dicator®
Roto-Bin-Dicator® PRO
Super-Safe Roto-Bin-Dicator®
VRF® II Series
Cap-Level®
F78MP Series Radar
SONO-1000 Ultrasonic Sensor
SonoTracker™ Ultrasonic Level System
TDR-2000 Guided Wave Radar
Yo-Yo™ Series Level Indicator
InvisiLink™ Wireless Radio
ORB™ Remote Inventory Management
PRD1000 Multipurpose Display
Material Handling Equipment
Sensors
Data Management
Force Meter
Standardized Flow Meter Equipment
Magmeter, Magnetics Fire meter
SmartPD Meter and Nutating Disc
Niagara Meters
ForceMeter™ Target Meter
Magmameter Magnetic Flowmeter
Open Channel, Ultrasonic Flow Measurement Meter
Positive Displacement Nutating Disc
Positive Displacement Oscillating Piston
WPX Turbine Water Flowmeter
ForceMeter™ Target Gas Meter
ForceMeter™ Target Steam Meter
Process Refractometers
Level Gauge
TED – Optical Level Sensor for Liquids
MM – Reed Chain Level Sensor
NRF-1F – Capacitance Level Probe for Low-Dielectric Liquids
NMT – Magnetostrictive Level Meter
NTB – Deep-Well Level Probe
NBK – Bypass Level Indicator
NBK-04 – Tank-Top Mounted Level Indicator
NBK-M – Economical Level Indicator
NZJ – Micro Bypass Level Indicator
NEO – Ultrasonic Level Transmitter
NGM – Guided Wave Radar Level Transmitter
NGR – Guided Wave Radar Level Transmitter
NMC – Capacitive Level Transmitter for Liquids
NML – Float Level Transducer
NML-308 Liquid Level Transducer
NML-310 Liquid Level Transducer
NRF – Capacitance Level Transmitter
NRF-2, NRF-3 – Capacitance Level and Temperature Transducer
DRF22 – Brass Bourdon Tube Pressure Gauge
DRF26 – Stainless Steel Bourdon Tube Pressure Gauge
DRF34 – Brass Pressure Gauge with Switch
DRG26 – Stainless Steel Pressure Gauge with Switch
DRG64 – 6″ Brass Bourdon Tube Pressure Gauge
DSD – Digital Pressure Gauge
DZF26 – Stainless Steel Pressure Gauge with Analog Output
MAN-F – Bourdon Tube Test Pressure Gauges
PUM – U-Pipe Pressure Gauge
KPW – Submersible Pressure Transducer
KP46 – Explosion-Proof Pressure Transmitter
KPA – Industrial/OEM Pressure Transmitter
KPG – High Precision Pressure Transmitter
KPK – Compact High Precision Pressure Transmitter
PAD – Heavy-Duty Industrial Differential Pressure Transmitter
PAS – Heavy-Duty Industrial Pressure Transmitter
PDA – Digital Pressure Transmitter
SEN – Pressure Transmitter
DTB – Battery Powered Digital Thermometer
HND-T – Digital Hand-Held Thermometer
ST – Mini Infrared Thermometer
TDA – Digital Temperature Sensor
TIR- Stationary Infrared Thermometers
TNF – Gas-Filled Capillary Thermometer
TSA – Resistive Temperature Sensor
TSH – Thermowells for Stem & Capillary Thermometers
TSP – Temperature Sensor for Pipes
NVM – Stainless Steel Needle Valve
REG – Automatic Flow Regulating Valve
Thermocouple Assemblies
Resistance Temperature Detectors (RTDs)
Coaxial Cables
Triaxial Cables
Twisted Pair Coaxial and Triaxial Cables
SiO2 Coaxial MI Cable Assemblies
Signal MI Cable Assemblies
Aeroheat
High Temperature Plate Heaters
Micropak
Mineral Insulated Trace Heaters
Process Heaters
Combustor Heaters
Control and Alarm
Converter
Power Supply
Arrester
DP Transmitter
Flow Computer
Calibrator
External Chamber
Non-Contact Microwave
Guided Microwave
Vane and Piston Variable Area Flowmeters
CoolPoint Vortex Shedding Flowmeters
Insite Transparent Flowmeters
FlowStream Mass Flowmeter for Gas
In-line Turbine Meters
Insertion Paddlewheel Flow Meters
Insertion Electromagnetic Flow Sensors
Low Cost Compressed Air Meter
Rocon Resistance Welding Tip Loss Flow Monitors
Flow Monitor Technolgies
A/C Tools
On-line and off-line gas analysers
Gas mixers
Leak detectors
Gas flushing systems
Headspace analysers
Borescopes
Videoscopes
Inspection Cameras
Multimeters
Clampmeters
Testers and Calibrators
Oscilloscopes
Power Analyzers
Airflow Meters
Gas Analyzers / Testers
Humidity Meters
Laboratory Instruments
Light Meters
Moisture Meters
Pressure Meters
Refractometers
Sound Meters
Thermometers
Water Quality Meters
Stopwatches/Timers/Clocks
Tachometers/Stroboscopes
Equipment and Machinery
Cables and Conductors
Complete Security Technology
Oil Spill Detection Systems
PCB ATE and Soldering Machine
Thermal Imaging Systems
Training Modules & Educational Equipment
Ultrasonic Cleaning System
Video Pipeline Inspection Equipment
Services
Repairs of Instruments - diagnostic and repair of instruments
Calibration - physical end-to-end calibration of materials either in-field or in-house
Installation, Testing & Commissioning - complete testing of instruments before turnover to client
Preventive Maintenance - maintenance of instruments after installation under warranty
Temperature Image Scanning - thermal scanning for preventive failures & determining temperature ranges that fall outside the manufacturer's tolerance
Power Quality Audit - checking the strength, reliability, and safety both in electrical and process control
Instrumentation Design & Contracting - documentation for engineering supervision including electrical, process control and technical service
Consumable Parts - consumable parts of instruments excluded from warranty policies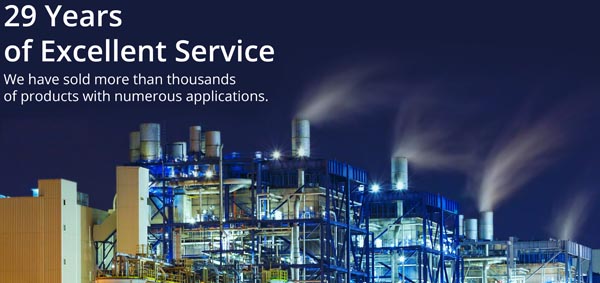 Brands we represent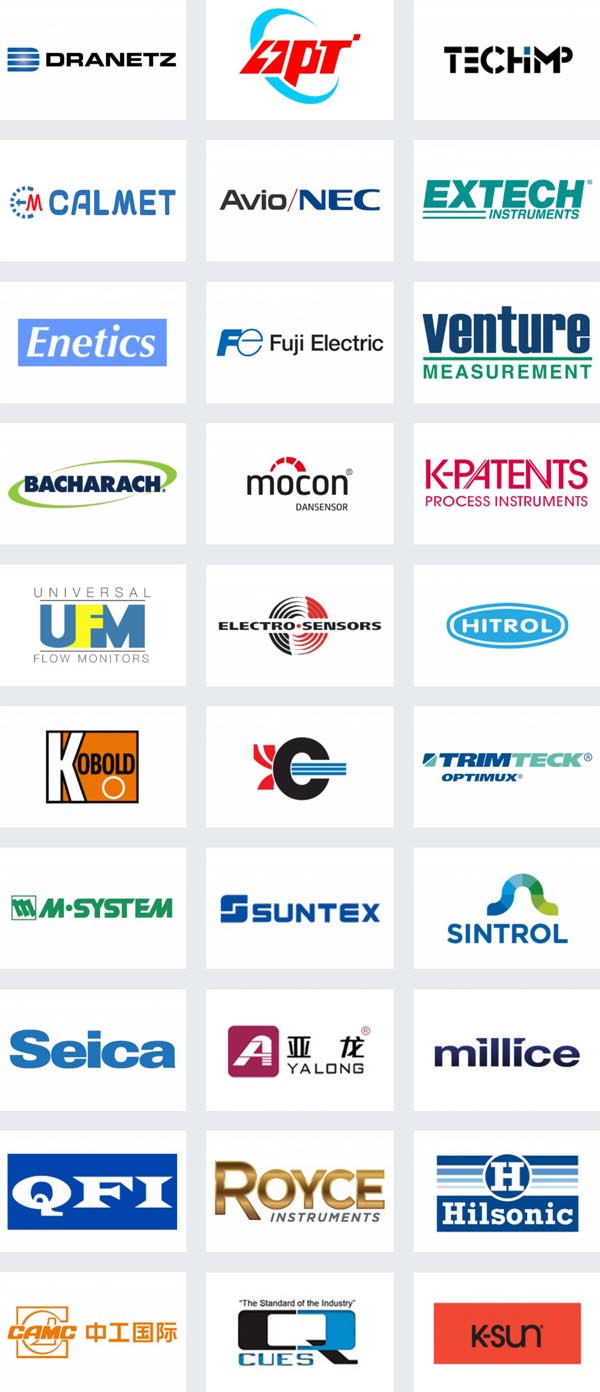 Some of our clients

Contact Us
Systems Controls Instrumentations, Inc.
Address: Unit 401 Common Goal Tower, Finance Corner, Industry Street, Madrigal Business Park, Alabang, Muntinlupa City, Philippines 1781
Phone: (02) 842 9957 | 842 9910 | 809 0558 | 850 4115
Fax: (02) 842 1281
E-mail: sales@scii.com.ph | tspd@scii.com.ph
Find us on Google Maps
sponsored links
SIMILAR COMPANIES/PRODUCTS/SERVICES
Terms of Use/Privacy Policy Advertise Buy me coffee
Systems Controls Instrumentations, Inc.