Safety Shoes Philippines provide the best industrial standards safety shoes and safety equipment in Metro Manila. Trusted by leading companies and contractors in the country, we help you protect your business and your people.
WORK SAFE. HOME SAFE.
Safety Shoes PH provides you with Personal Protective Equipment and Safety Shoes so you can work safe and get home safe.
HIGH QUALITY SAFETY EQUIPMENT
Work safety is our #1 priority. Our products are certified with safety and quality assurance. Supplying companies all over the world.
100% GUARANTEE WITH WARRANTY
We are confident that you will be happy with your purchase. Our safety shoes are covered with 6 months warranty.
BULK DISCOUNT & FREE SHIPPING
Place your company orders and receive great discounts and free shipping for purchases from Php 5,000 up!
Brands we carry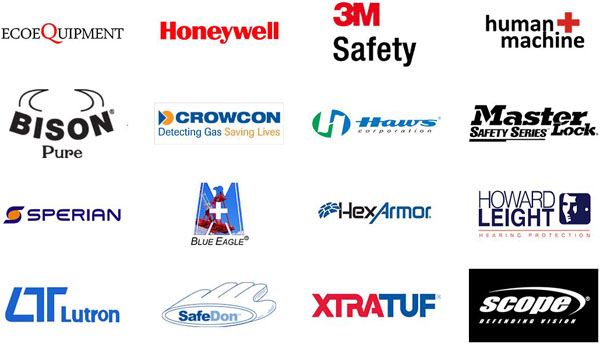 Frequently Asked Questions
What are the delivery charges for orders and via which courier?
Additional Php 200.00/pair for Metro Manila and Suburb areas via LBC (prepaid rate). Additional Php 250.00/pair for the rest of Luzon, Visayas, and MIndanao via LBC (prepaid rate).
What are the payment methods available aside from PayPal?
We accept Direct Deposit to our Banco De Oro (BDO) account. Payment cut-off at 12:00 PM, after which payments made beyond 12:00 noon will be posted as payment received on the next working day. Send a photo/scanned image of the deposit slip and details via email with the subject "PAYMENT REFERENCE – COMPANY/CUSTOMER NAME"
Include your order and shipping details on the message body.
How long will delivery take?
We encourage pick-up from our Sales Office with prior arrangement 2-4 days after payment confirmation. Regular LBC and domestic courier service delivery schedule.
How will you process bulk orders?
The customer/company issues a PURCHASE ORDER to: ECOEQUIPMENT SAFETY ENTERPRISES. Our Sales Representatives or Purchasing Office will coordinate with customer procurement on payment and delivery terms.
What is your policy on returns and exchanges?
Size changes are accomodated. All delivery cost for the exchange/return will be charged to the account of the customer. Receipt of returned items and validation of its condition shall be determined by the company before shipping out replacements.
Do you offer warranty on your products?
We provide 6 MONTHS WARRANTY on shoes for normal use and work environment. No warranty shall be applied for excessive water and oil work environments. Most of our products have CE and OHSCA Certification as warranty.
Contact Us
Safety Shoes Philippines
Address: LG02 Cityland Dela Rosa Condominium, Makati
Mobile: (0917) 507 8726
E-mail: online@safetyshoes.com.ph
Find us on Google Maps
sponsored links
SIMILAR COMPANIES/PRODUCTS/SERVICES
Terms of Use/Privacy Policy Advertise Buy me coffee