Royal Cargo carries over 39 years of experience in cargo transportation and handling, with its own global network of owned companies and trusted agents. Started in 1978, we now have over 1200 personnel ready to carry out your requirements no matter how big or small. Specialized logistics is our edge—that's why we can tailor fit our services for you.
We provide high quality and cost-efficient specialized logistics in Domestic and International Freight Forwarding, Warehousing and Distribution, Projects and Heavylift, Business Process Outsourcing, Customs Brokerage, Liquid Transportation, Shipping Agencies and Trucking services, and logistic solutions for Clinical Research and Development—all with owned equipment and facilities.
We continuously invest and upgrade our system to give you state of the art information technology and the best available services. We have a enterprise system for faster and more efficient transactions, and a track and trace system for live information about your shipment. This is how we stay ahead.
From our roots as a German/French/Filipino company with operations in the country, we now have 10 global offices in the UK, USA, Singapore, Hong Kong, Vietnam, Cambodia, China, Guam, Thailand, Taiwan, Malaysia, Indonesia and Palau. Truly, we are where you need us.
Services
Business Process Outsourcing
Our customizable BPO solutions mean we can fit the entire spectrum of your business. And our calling? To serve with integrity and capability to satisfy, if not exceed all your expectations.
Our back office services include:
Back Office Services for Logistics Companies
Manifesting
BL & AWB Cutting and Processing
Booking Service
Tariff Management
Track & Trace
Container Deposit Collection
Back Office Services for Other Industries
Invoicing & Payment Processing
Data Encoding
Transcription Service
Insurance & Claim Processing
Billing
General Accounting
Online Helpdesk & Chat Support
Inbound & Outbound Call Center Services
Customer Service
Technical Support
Telemarketing
Collection
Survey Services
Order-taking Services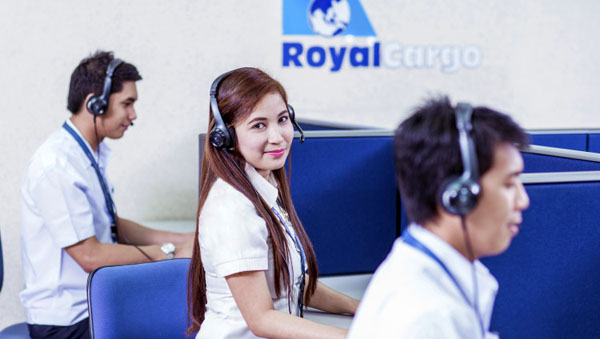 Clinical Trial Depot
Royal Cargo leads the way with another "first" in the country.
This pioneering business has seen a steady growth of client base since its inception. We are well-equipped to handle inbound and outbound shipments of various pharmaceutical companies—from arrival, storage, to the delivery to patients and laboratories.
Our facility has contingency equipment to guarantee that your goods are managed efficiently, 24/7.
We are also ISO 9001:2015 certified and awarded with the Good Distribution Practices Certificate by TUV Rheinland—a first for a Philippine-based logistics company.
Handling and Transportation of drugs is given the same thoroughness as the process of the clinical trial itself.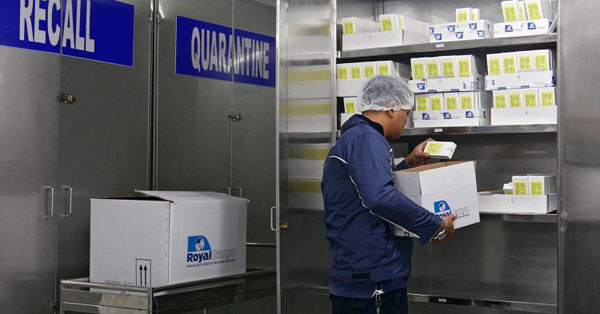 Crane & Erection
Your first choice in cranage services: With offices all over the country and around the globe, Royal Cargo provides world class specialized logistics transport & lifting solutions strategically crafted to cover every client's specific need.
We are a leading total solutions provider in lifting, transporting and handling heavy loads in the country. Our crane fleet ranges from various cranes types & capacities (telescopic and crawler) 50 Tons to 600-ton crawler cranes. We are capable of handling all of your lifting needs. To ensure you get the right crane for the job, we offer free on-site support from our field engineers.
Royal Cargo's crane / equipment fleet ranges from various type and capacities of cranes & specialized lifting equipment (50-ton telescopic truck mounted cranes to 600-ton crawler cranes). We are capable of handling all of our client's lifting needs. To ensure our client gets the right crane for the job, we offer on-site support from our field engineers.
With over thirty years of valuable work experience in all aspects of cargo transportation and lifting works, Royal Cargo has gained the solid base of work experience and skill to provide cost effective solutions to all type of lifting works in the following markets:
Civil
Petrochemicals, oil & gas
Minerals, Metal & Mining
Wind Power
Solar Power
Coal power plants
Gas power plants
Maintenance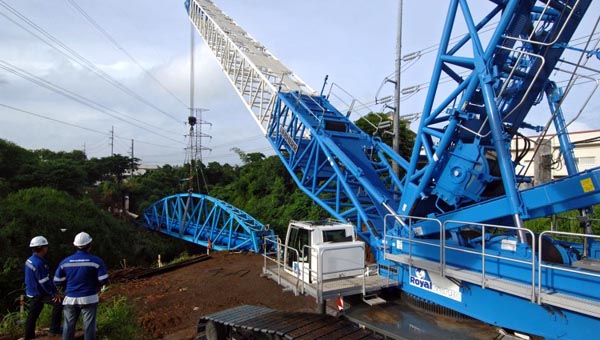 Customs Clearance and Brokerage
No matter where you are in the archipelago, we'll be there.
Royal Cargo is a licensed customs broker in major ports around the country. Our highly experienced staff provides customers with the best solutions for clearing goods in the fastest and most cost-effective way possible.
We secure the required import permits and clearances from the appropriate agencies, pre-import verification/certification, and licenses for customs-bonded warehouses. We also undertake global and local customs review.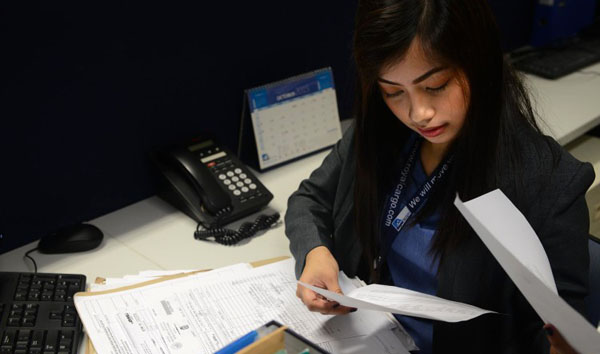 Domestic Freight Forwarding
For over 25 years, Royal Cargo always puts its best foot forward with the help of domestic carriers and shipping lines. Our expanding network of branch offices, agents, haulers, and carriers enables us to deliver your cargo nationwide.
Air Freight
We fly high because of our experience and close relationships with dependable domestic cargo carriers. So when it comes to quality and security of your shipments, Royal Cargo passes with flying colors.
Door-to-Door
Specialized Handling and Security
Special handling for

Perishables
Dangerous Goods
Critical Shipments (biological samples, clinical trial specimens, drugs and medical equipment)
Ocean Freight
At Royal Cargo, domestic shipping can be world-class too. Our services feature competitive freight rates that are among the best in the world.
Full Container Loads
Less-than-Container Load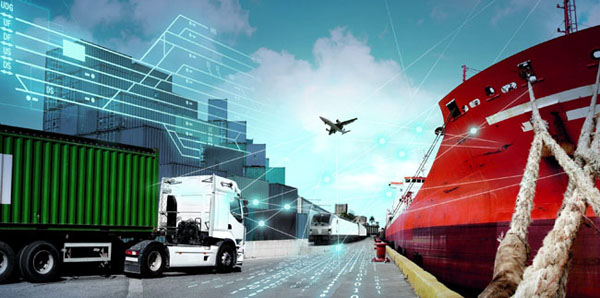 Ecozone and Freeport Logistics
Royal Cargo is at the very heart of logistics services, with operations in the Central Business District of Subic Bay.
Duties and tax-free importation and storage
Air charter export movements to key destinations from Subic Bay to anywhere in Europe
Trading: covers sourcing of raw materials, semi-finished products and materials available from PEZA entities or abroad
Receiving: to include the processing and receipt of incoming cargo , acceptance of delivery, inspection, put-away and documentation process
Storage: covers the locating of cargo in its designated area, transfer and relocation process and all internal storage systems
Inventory Management: handles the cycle of physical inventory systems and proper documentation of receiving, storage, and issuance of cargo
Distribution: includes the processing and receipt of outgoing cargo advice or withdrawal authority, transportation of cargo, inspection and issuance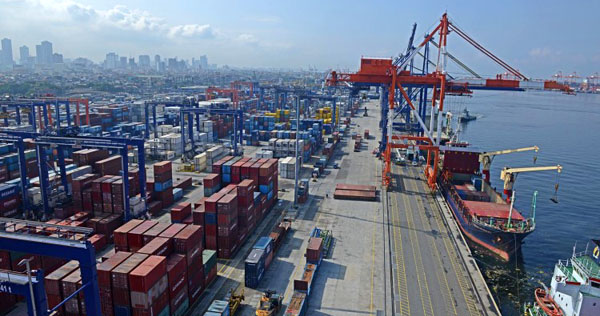 International Freight Forwarding
Royal Cargo is truly world-class, with over 25 years of experience in the field and strong connections with international carriers and shipping lines.
We move shipments across all major ports and airports around the world. For over 2 decades, we have enjoyed recognition from world-class carriers that enabled us to offer competitive and cost-effective service rates to all our clients.
Air Freight
Royal Cargo flies high with international cargo carriers to ensure quality and security of your shipments. We offer regular consolidation services to and from all major airports in the world and our company enjoys the support of airline companies by giving us the edge in competitive pricing.
Door-to-Door
Direct and Consolidations
Next Flight Out/Express
Charter Flights
Sea Freight
Royal Cargo ensures everything is within your reach.
We work together with our global partners to bring about Time Volume Contracts with big shipping lines and consortiums to make economic sea freight rates for Full Container Loads (FCL) within your reach. Less-than-Container-Load (LCL) shipments are consolidated in our own warehouse and shipped out weekly to major destinations all over the world.
Full Container Load (FCL) and Less-than-Container-Load (LCL)
Direct and Consolidations
Non-Vessel Operating Common Carrier (NVOCC)
Project and Chartered Vessel Arrangements
Special Handling
Perishables
Dangerous Goods Cargo
Liquids
Excess Baggage
Refrigerated Cargo

Liquid Transportation
Our business is to move you. So we partnered with world-class liquid transport providers to give you the highest quality of service, complying with the highest environmental and safety standards set by the International Maritime Organizations.
Royal Cargo offers worldwide door-to-door transportation of chemical grade and food grade liquids. We are one of the biggest movers of liquids in isotanks and flexitanks in the country, handling hundreds of chemical and foodstuff containers every month.
Our principals are internationally-established liquid transport and logistics providers, operating a modern tank container fleet that meet the demands of our clients, as well as the strictest safety and environmental regulations.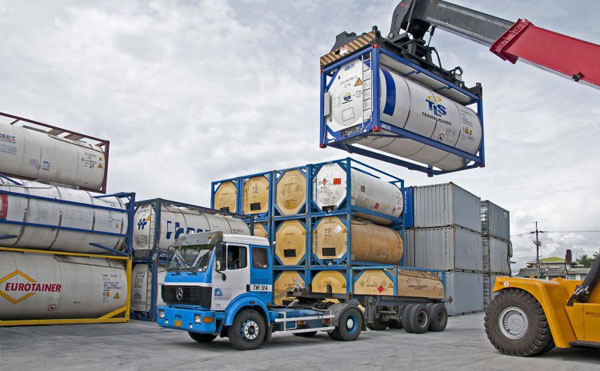 Moving and Storage
Royal Cargo provides a full range of modern, efficient and reliable moving and storage services for individual and commercial clients.
We take pride in the level of care and responsibility we offer our clients in handling and moving household goods and personal effects. We have highly-trained and experienced staff who use the most modern facilities and equipment and quality packaging materials to ensure safe, efficient and dependable movement and storage of our clients' personal goods or general cargo.
Together with our global network of specialized moving companies and comprehensive and competitive insurance coverage, we offer a worldwide door-to-door moving and storage service.
Projects & Heavylift
At Royal Cargo, no load is too heavy for us. Awarded by Frost & Sullivan for the Best Project Logistics Service Provider of 2015, we are one of the undisputed heavyweights in Project Transportation.
The challenging Logistics and Transportation requirements in the country call for a service provider that handles this type of environment with ease and familiarity.
Royal Cargo Projects and Heavylift is a team of local experts who can execute complicated logistics demands in the country, including the remote locations. It specializes in transporting cargoes beyond the average payload, using state-of-the-art lifting and transportation equipment that are suitable for every type of requirement, with basis on calculated and studied methodologies showing all safety factors.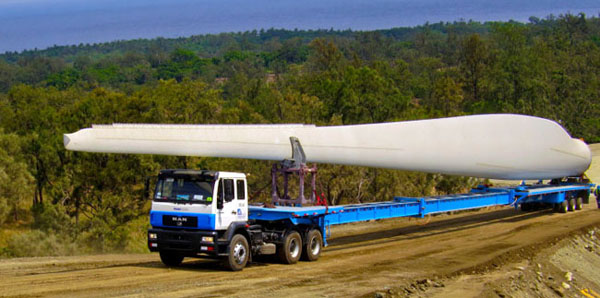 Chartering & Shipping Agency
We provide sales and handling agency to shipping and air lines and have a proven track record of successfully representing major shipping lines.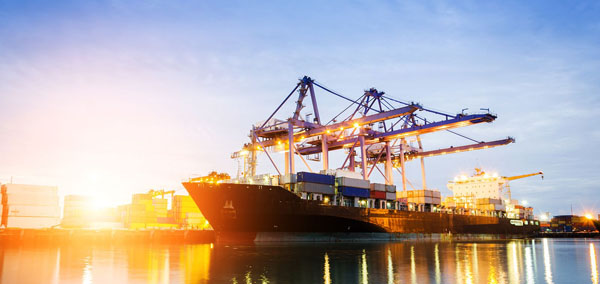 Warehousing and Distribution
Looking for both dry and temperature-controlled facilities? Where else but Royal Cargo. From appliances and furniture to food beverages, and meat products, rest assured that everything is safe and secure.
Our facilities are state-of-the-art and duly accredited for ISO 9001, Hazard Analysis and Critical Control Points (HACCP) and Good Manufacturing Practice (GMP).
We provide top-of-the-line warehousing and distribution services, accredited in various Freeport Zones in the country. Through our trading licenses, customers can always avail of duty-free importation.
We are one of the biggest operators of cold storage facilities in the country. Accredited as "AAA" by the National Meat Inspection Service (NMIS), we can carry you through both export and domestic markets. And we are proud to have the first-ever solar-powered warehouse in the country run by a team of warehouse management experts. You'll never go wrong with Royal Cargo.
Services
Warehousing (dry, temperature controlled, and cold storage)
Customized Warehousing Solutions
Fulfillment Warehousing
Site Selection
Supply Chain Management
Logistics Management
Inventory Management
Freight Management
24/7 Monitored Security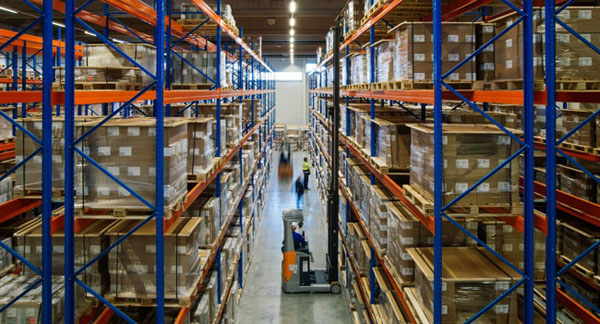 Contact Us
Royal Cargo, Inc.
Address: Royal Cargo Building, #3 Sta. Agueda Avenue, Pascor Dr, Parañaque, 1704 Metro Manila
Phone: +63 (2) 333 3000
Fax: +63 (2) 851 7454
E-mail: info@royalcargo.com
Find us on Google Maps
sponsored links
SIMILAR COMPANIES/PRODUCTS/SERVICES
Terms of Use/Privacy Policy Advertise Buy me coffee