We are a trusted heavy equipment rental company for ease of handling or your machineries, cargoes, and tools for construction, industrial, media, company or personal purposes.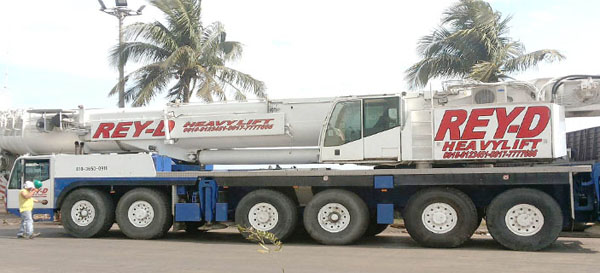 Services
Our services offered ranges from, but may not be limited to the following services:
Loading and Unloading of on-site machineries, elevator parts etc.
Positioning and Repositioning of containers etc.,
Hauling and Hustling of gensets, heavy equipments etc.
Erection of signages, I-beams, pylon posts etc.
Assembling and Dismantling tower crane etc.
Stripping of chillers, gensets, etc.
Lifting of tanks, trusses, etc.
From any parts of Metro Manila and several parts of Luzon and Visayas.
Our Equipments
AC300 DEMAG ALL TERRAIN CRANE
150 TONNER LATTICE BOOM TRUCK MOUNTED CRANE (HITACHI)
80 TONNER ALL TERRAIN CRANE (KRUPP)
AC100 DEMAG ALL TERRAIN CRANE
45 TONNER TRUCK MOUNTED CRANE (TADANO)
35 TONNER TRUCK MOUNTED CRANE (TADANO/ P&H)
20 TONNER TRUCK MOUNTED CRANE (P&H/ KATO)
20 TONNER ROUGH TERRAIN CRANE (P&H)
26 TONNER ROUGH TERRRAIN CRANE (P&H)
10 TONNER FORKLIFT
7 TONNER FORKLIFT
5 TONNER FORKLIFT
4 TONNER FORKLIFT
3 TONNER FORKLIFT
LOWBEDS
HIBEDS
12 WHEELERS TRUCK
10 WHEELERS TRUCK
6 WHEELERS TRUCK
7 TONNER BOOMTRUCK
18 TONNER BOOMTRUCK
Gallery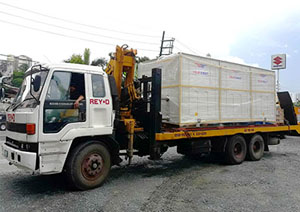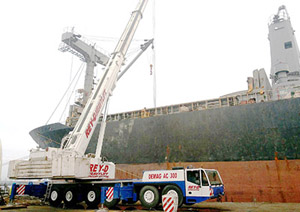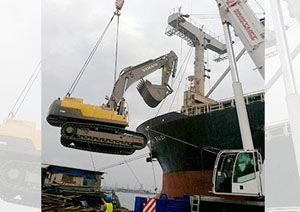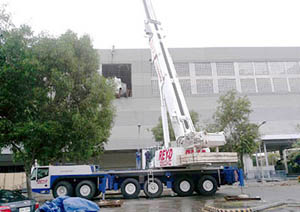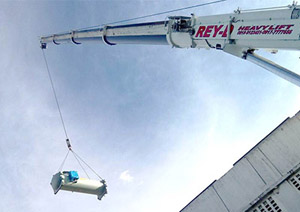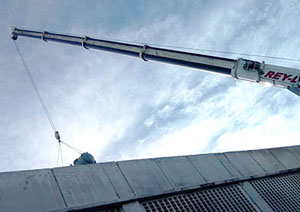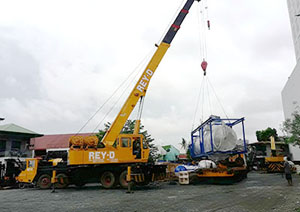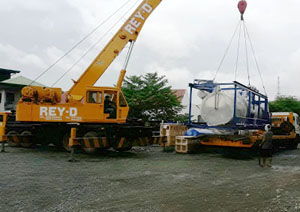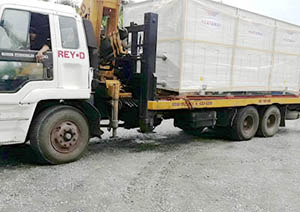 Contact Us
Rey-D Enterprise, Inc.
Address: 516 Nueve de Pebrero cor. Shaw Blvd., Brgy. Addition Hills, Mandaluyong City
Phone: +63 (2) 532 5092 | +63 (2) 533 6091
Mobile: +63 (918) 912 3452 | +63 (917) 777 7666
Fax: +63 (2) 532 9222
Accounts / Billing: +63 (2) 470 2517 | +63 (918) 812 3452
E-mail: rey_d_888888@yahoo.com
Find us on Google Maps
sponsored links
SIMILAR COMPANIES/PRODUCTS/SERVICES
Terms of Use/Privacy Policy Advertise Buy me coffee
Rey-D Enterprise, Inc.