RASA SURVEYING AND REALTY, has been existent since 1994. For the past two decades, RASA has been enduring its quality work and service of providing comprehensive land surveys such as relocation of boundaries, topography, consolidation and subdivision verification, route alignment, parcellary, hydrographic, bathymetric and global position fixing.
RASA is also recognized as one of the industry's finest, locally and internationally by the following organizations: ASEAN Federation of Land Surveying and Geometrics, Geodetic Engineers of the Philippines (GEP), Confederation of Filipino Consulting Organizations (COFILCO), Real Estate Brokers Association of the Philippines (REBAP), Mines Geodetic Engineers Inc., Chamber of Real Estate and Builders Association (CREBA), Chamber of Mines of the Philippines, UP Alumni Engineers and UP College of Engineering.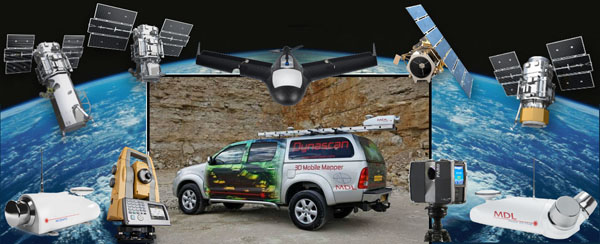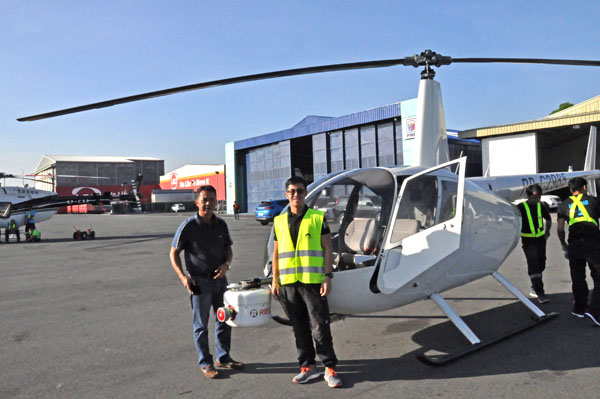 Services
Land Survey
Traditional Land Survey
Boundary Survey
Subdivision Survey
Consolidation Survey
Original / Re-Survey
Verification Survey
Cadastral Survey
Site Development Survey
Engineering Survey
Roads and Bridges Survey
Plan, Profile and Cross-Section Survey
Leveling and Alignment Survey
Topographic Survey
Structural / Facilities / Utilities Survey
Bathymetric and Oceanography
Ports and Harbor Hydrography
Specialized Survey
Computation Survey
Transmission Line Survey
Mining Survey
Crustal Movement Survey
Global Positioning Survey
First-Order Leveling Survey
Real-Time Kinematic Positioning Survey
Stockpile Volume
Architectural Detail Survey
Airport Engineering Survey
Terrestrial Laser Scanning
Mobile Lidar Mapping
Construction Survey
Vertical Construction Monitoring Survey (Buildings, Towers, etc.)
Horizontal Construction Monitoring Survey (Roads, Bridges, Drainage etc.)
Dam Site monitoring Survey
Structural Footprint Lay-out
Borehole/Test Pit Location Survey
Line and Grade Survey
Route Alignment Survey
Flood Control Survey
Irrigation Survey
Geomatics Engineering Services
Satellite Imagery Services
Geographic Information Systems (GIS)
Airborne Mapping
Technology
Satellite Imagery
In continuous effort of the company to provide excellent services to the public, RASA Surveying completed the 2015 Partner Certification Training by DigitalGlobe.
DigitalGlobe is the global leader in providing high resolutions satellite imagery, aerial photos & geospatial content. DigitalGlobe owns and operates six (6) satellite sensors (Ikonos, Geoeye, QuickBird, WorldView 1, WorldView 2 & Worldview 3) which provide the highest resolution, 30 cm resolution and largest archive of satellite imagery, more than 33x the landmass of the Earth.
Terrestrial Laser Scanning
Our technology with high-precision 3D measurement, imaging and comparison of parts and compound structures within production and quality assurance processes. Our devices are used for inspecting components and assemblies, production planning, documenting large volume spaces or structures in 3D, and more. Our 3D measurement technology allows companies to maximize efficiencies and improve processes.
Imaging Station Scanning
Some products define an era. Others create a new one. Our IS Imaging Station are scanning, robotic and reflectorless imaging station. Its only limit your imagination to captured imagery.
Our IS scanner combines the best of two worlds, advanced imaging and high-accuracy surveying, incorporating real-time field imagery with spatial data. Our IS's functionality controlled using our exclusive ImageMaster software that produces "photography with dimension", a revolutionary and cost effective alternative to laser scanning.
Mobile Mapping System
Mobile mapping and surveying of land, coastal and waterway areas.
With a rotating head giving 360-degree scanning, high accuracy and the compact incorporation of leading global navigation satellite system (GNSS) and inertial measurement unit (IMU) technology, Our GPR deliver the performance, portability and price customers need to complete work efficiently.
High-grade resistance to water and dust means Our units can be used safely, accurately and without damage, where previously surveying was hazardous or time consuming.
Unmanned Aerial Vehicle (UAV)
RASA Survey require the highest accuracy and work more efficiently to set a new standard in mapping and surveying by combining a robust and highly user-friendly system with a custom-designed camera that offers the most impressive survey by using the Unmanned Aerial Vehicle ("UAV") or aerial drone mapping in the Philippines.
Our Aerial Drone Mapping Professionals have been undergoing vigorous training locally and internationally to provide accurate quality aerial drone mapping operation from Metro Manila to different provinces in the Philippines.
Topographic Systems
Our Scan & Go system is a new methodology for topographic survey of the territory that uses laser scanner instruments combined with GPS receivers.
The system for topographic survey, installed on vehicle mode "Scan and Go" (Patent registered), is designed to obtain a three dimensional definition centimeter of individual scans into a single reference system.
Scan & Go is made with a laser scanner sensor combined with two GPS receivers and a target, all installed on a motor vehicle or on the Level Lift Roof to allow easy movement between the measurement sessions and ensure greater "reach" measurement because of the height from the ground of the laser sensor position.
UAV Lidar Mapping
As our endeavor to be an innovative surveying company, we now introduce to you the newest addition to our collection, the miniVUX-IUAV airborne laser scanner specifically designed for integration with UAS, UAV or RPAS.
The small and sophisticated design of the stable aluminum housing enables integration with platforms that offer restricted space or payload capabilities. The 36o° field of view allows complete acquisition of the environment.
An easy to remove SD storage card for data acquisition, and/or the option for streaming the scan data via LAN-TIP/IP interface, in combination with the modest power consumption of the scanner, enables simple integration possibilities with most UAS/UAV/RPAS systems.
The miniVUX-1UAV makes use of a unique Waveform-LIDAR technology, allowing echo digitization and online waveform processing. Multi-target resolution is the basis for penetrating even dense foliage
Applications:
Agriculture & Forestry
Glacier and Snowfield Mapping
Archeology and Cultural Heritage Documentation
Construction-Site Monitoring
Landslide Monitoring
Contact Us
RASA Surveying and Realty
Address: No. 9 Anlacan Compound, Philand Drive, Barangay Pasong Tamo, Tandang Sora, Quezon City MM
Phone: +632 935-7297
Fax: +632 453-0173
E-mail: sales@rasasurvey.com
Find us on Google Maps
sponsored links
SIMILAR COMPANIES/PRODUCTS/SERVICES
Terms of Use/Privacy Policy Advertise Buy me coffee