We are engaged in sales and repair of various engineering / surveying instruments, environmental equipment / supplies, laboratory and material testing since 1985.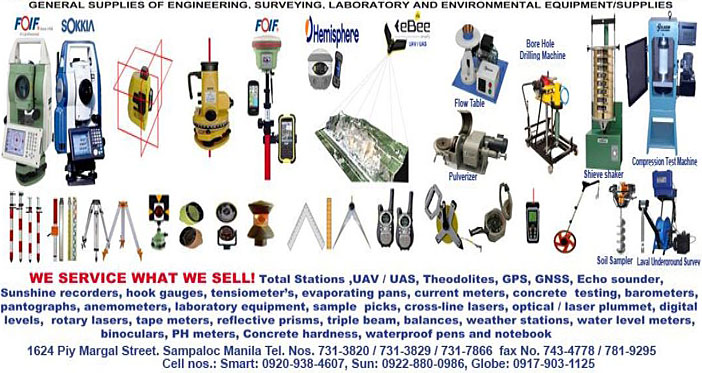 Contact Us
Rainbowgeo Scientific Inc.
Address: 1624 Piy Margal Street, Sampaloc, Manila
Phone: 02 781 9297
Mobile: 0922 880 0864
E-mail: rainbowss.comm@yahoo.com
Find us on Google Maps
sponsored links
SIMILAR COMPANIES/PRODUCTS/SERVICES
Terms of Use/Privacy Policy Advertise Buy me coffee
Rainbowgeo Scientific Inc.