At PRONET, our mission is to provide professional information technology services as well as leading business computing and communication solutions to support our clients' information processing requirements, based on our continued commitment and dedication to quality of service.
PRONET is a corporation established in 1995 as a reputable organization providing network systems and cabling infrastructure solutions. After years of operations, PRONET has expanded its expertise by harnessing the convergence to building management systems.
Certifications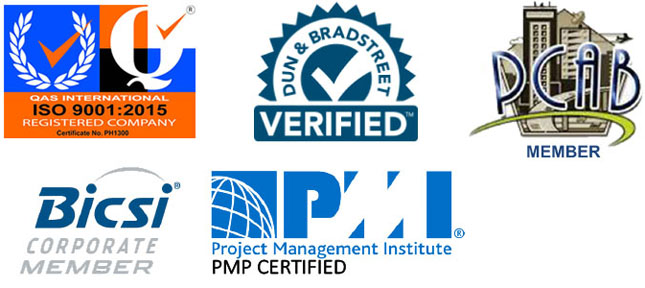 Company highlights
Over 1,000,000 nodes installed as one of the Premier PLDT Systems Integrator for nationwide projects.
Over 10,000 kilometers Installed Fiber Optic runs.
Installed the IP CCTV, Security Command and Control Center with Fiber Backbone Network Infrastructure of Bacolod Airport, Iloilo Airport, Kalibo Airport and Legaspi Airport.
Installed various IP CCTV System and Network Infrastructure of Philippine Army and Philippine Airforce critical facilities.
Installed the Network Infrastructure and Data Center of Google Offices, Call Center and Business Processing Outsourcin in the country.
Network Infrastructure Integration of 160 Department of Environment and Natural Resources (DENR) regional offices.
Installed more than 3000 CP Plus HD Analog and IP Cameras in Various Wilcon Depot Branches Nationwide.
Installed the nationwide CCTV Security System for Philippine Airlines Ticketing Offices.
Installed CP Plus Full HD traffic surveillance cameras of Central Business Park convering roads of SM Mall of Asia Complex and adjacent locations, networked via Philcom's fiber optic backbone.
Installed the 50 storey Building communication backbone for GT Tower.
Provided a high speed 83 kilometers wireless backhaul link to Ingasco using Motorola, bridging internet connectivity from Ortigas to Batangas for VOIP, IP Video and data applications.
Installed the first 1200Mhz Category 7 Tera infrastructure for Cagayan State University providing 10 Gigabit of bandwidth.
Centralized more than 15 local and foreign branches of Foreign Affairs (E-Passport) by providing Virtual Private Network using top of the line HP Procurve Layer4 Switches. Provide Firetide 7000 wireless network capable of running up to 300mbps throughput at 0.9 millisecond latency.
Network infrastructure integration of 28 regional offices of Department of Health regional offices nationwide.
Services
Data Center and Command Center Construction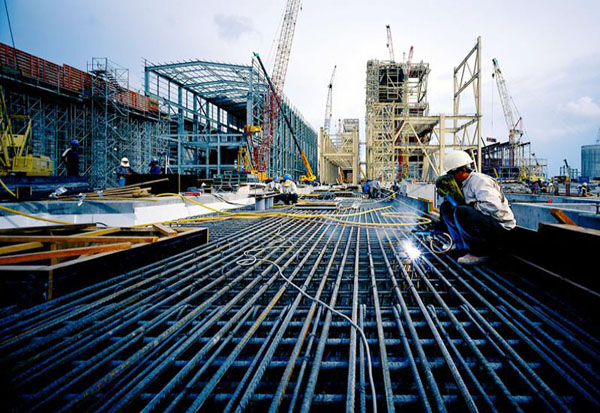 We specialize in the construction of data and command centers. Our method is that of a solution provider, not simply a contractor responsible for building from a set of plans and specifications. A dynamic and collaborative partner, our unique combination of mission critical facility experience, turn-key delivery and performance contracting provides our customers with expertise to leverage throughout the entire data center infrastructure supply chain. We have served the data center construction needs of enterprise companies, multi- tenant data center providers, internet/network services and telecommunication companies.
Services:
Basic, Preliminary and Detailed Design
Facility System Integration
Value Engineering & Cost Optimization
Engineering, Construction and General Contracting
Hyperconverged Infrastructure
Data and Command Center Management Solution
Systems Integration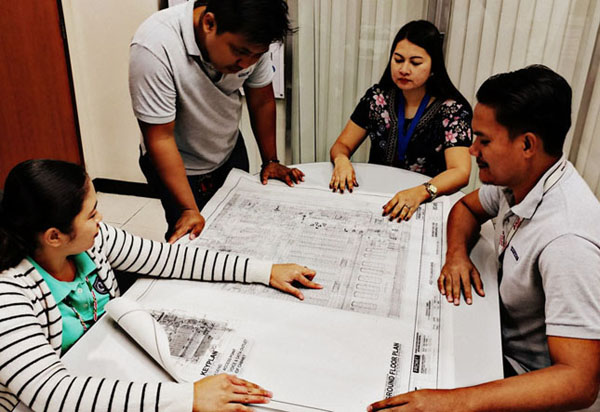 In information technology, systems integration is the process of linking together different computing systems and software applications physically or functionally.
System Integration is also about value adding to the system, capabilities that are possible because of interactions between subsystems.
System Integration is the ability to interface disparate systems may it be on a low level relay based integration or up to a high level firmware based integration.
Planning and Design
Project Management
Project Implementation
Product Supply
Network Integration
Network Set-up & Configuration
Structured Cabling System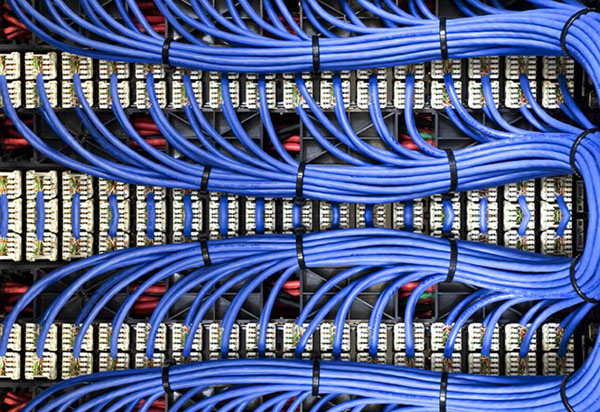 A set of cabling and connectivity products that integrates the voice, data, video and various management systems of a building (such as safety alarms, security access, energy system, etc.).
An Structured Cabling System (SCS) consist of an open architecture, standardized media and layout, standard connection interfaces, adherence to national and International standards, and total system design and installation.
Other than the structured cabling system, voice, data, video, and building management system (BMS) have nothing in common except similar transmission characteristics (analog or digital data signals) & delivery methods (conduit, cable tray, raceway, etc.) that support & protect the cabling investment.
Vertical Backbone Cabling Installation
Horizontal Cabling Installation
Local & Wide Area Network Installation
Network Set-up & Configuration
Security Command and Control Platform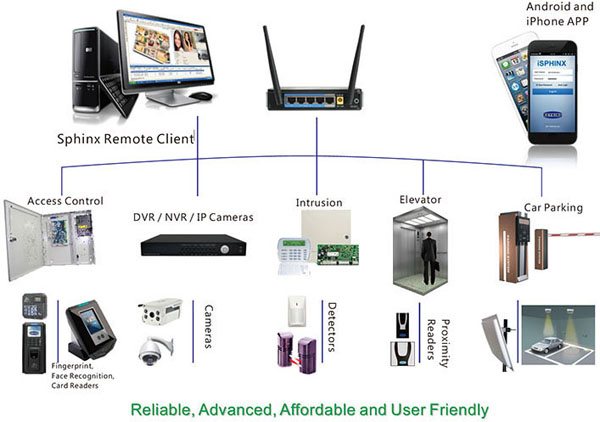 A computer based control system installed in buildings that controls and monitors the building's mechanical & electrical equipment such as electronic security, lighting control, fire alarm, fire suppression, paging system & parking management system to name a few.
It provides the building intelligence through facilities automation.
Access Control and Biometric Systems
CCTV Surveillance Systems
Command and Control Systems
Fire Detection and Alarm Systems
Parking Management Systems
Public Address Systems
Wireless Infrastructure System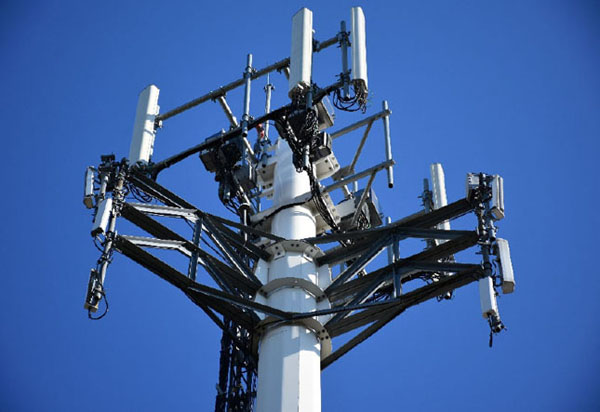 Wireless telecommunication networks are generally implemented with a remote information transmission system that uses electromagnetic waves, such as radio waves.
PRONET uses multi-frequency, self-healing and adaptive networks to minimize interference, thus increasing data throughput.
May it be point to point backhaul or point to multi-point mesh network solutions.
Point to Point Wireless Installation
Point to Multipoint Wireless Installation
City-Wide Wi-Fi Infrastructure Installation
Unified Communication System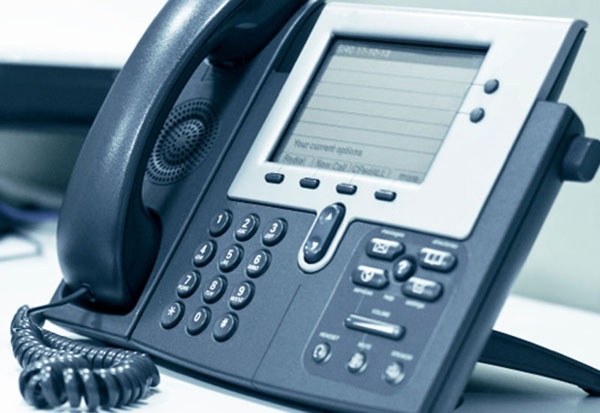 Unified Communication (UC) refers to an integrated system of multiple communication methods within the organization. Allows the team to send a message on one medium and receive the same communication on another medium. UC makes communication seamless and easy. Allows the team to retrieve and check call messages from any communication device at any time. UC is expanding beyond voice mail services to data and video communication services. This simplifies the challenge of managing increasing communication medium.
UC is a collection of call control and multimodal communication presence, instant messaging, unified messaging, speech access and personal assistant, conferencing (audio, video and web), collaboration tools, mobility, business process integration and software.
Why Choose PRONET?
We understand what you need. Over 25 years experience in providing IT and Security Solutions to government, manufacturing, education, banking, telecom, retail, hospital and corporate clients.
Single point of contact in providing solutions for total Building Automation Solutions: Network Infrastructure, Fire Alarm, Fire Suppression, IP Access Control, IP CCTV, Telecommunications, Energy Management, Electrical and Software Solutions.
Best of breed IT and Building Automation Solutions from entry level to enterprise level solutions.
Single point of warranty. No more finger pointing on system integration issues.
We can cost justify IT and Building Automation Solutions. We can provide matrixes on how our system solutions will pay for itself.
Managed Services. We can provide head ache free management and maintenance of your facility, depending upon your support level requirements.
Strong partnership with various foreign principals. We can readily request support from our foreign partners to address your solution needs.
We are solution loyal.
Contact Us
PRONET Systems Integrated Network Solution, Inc.
CORPORATE HEADQUARTERS: 3RD Floor Hollywood Square Building, #33 West Avenue, 1104 Quezon City, Metro Manila
Tel. : (+632) 376-6616 to 18
Fax.: (+632) 376-6620
CEBU BRANCH: Room 302, Florem Building, A.C. Cortes Avenue, 6014 Mandaue City, Cebu
Telefax: (+6332) 239-7253
DAVAO BRANCH: Unit 3-B Bajada 88 Building, J.P. Laurel Bajada, 8000 Davao City
Telefax: (+6382) 239-6663
sponsored links
SIMILAR COMPANIES/PRODUCTS/SERVICES
Terms of Use/Privacy Policy Advertise Buy me coffee
PRONET Systems Integrated Network Solution, Inc.