The Power Quality Asia Team has been providing power quality solutions to Philippine businesses since 1996. We have grown from providing specific surge protection applications to becoming a total power quality solutions company. Recognizing the increasing needs for power quality solutions, we began providing additional power quality solutions to the existing Asian distribution channel.
During this time, we have provided PQ Solutions for over 1,300 companies throughout Asia.
With over 25 years of experience we have learned that the single most important factor in the Power Quality industry is the ability to properly inform the end user as to what to expect from the application of the Power Quality application. How to indentify the problem and implement the needed solution.
A proper Power Quality application survey is no longer an option it is necessity. The Power Quality Team at PQ Asia is available for application surveys at your facility as well as Power Quality Seminars for your engineers. These services are provided at no cost or obligation.
The $26 Billion Per Year Problem
Your power distribution system and attached load equipment is under constant attack from various types of power line disturbances. The result is an estimated $26 billion per year cost to U.S. companies in lost time, equipment repair and equipment replacement.
The Power Quality Pyramid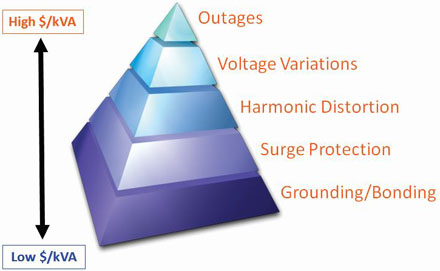 Products
Power Quality Asia is proud to be associated with a group of companies, whom we represent here in the Philippines, and other territories, that give us the ability to provide solutions to all of the troublesome aspects of the Power Quality Pyramid. All of these partners directly contribute to world class power quality solutions and applications.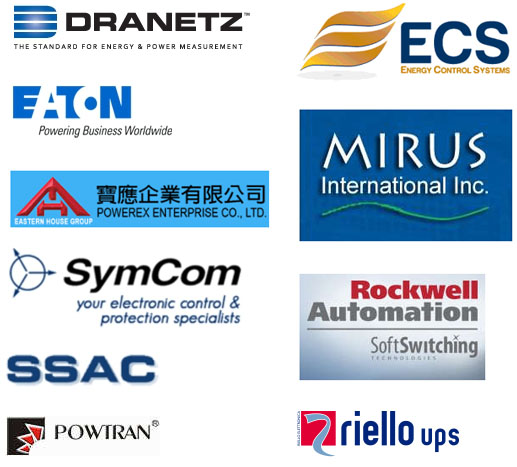 Services
Supply, distribution, installation, commissioning of
Uninterruptible Power Supply (UPS)
Automatic Voltage Regulators (AVR)
Surge Protection Devices (SPD)
SAG Correction Applications
Motor Protection Relays
Power Quality Monitoring and Analysis
Power Quality Analyzers & Test Equipment
Ground Fault Monitoring Solutions
Contact Us
Power Quality Asia, Inc.
Address: Unit 1117 G/F V.V. Soliven Complex, EDSA, Greenhills, San Juan MM
Phone: +63 2 705 4422 Loc. 104
Mobile: +63 916 788 1953
Fax: +63 2 726 2697 Loc. 114
E-mail: sales@powerqualityasia.com
Find us on Google Maps
sponsored links
back to business directory home page
Power Quality Asia, Inc.