The introduction and subsequent education of polyester resin with its numerous applications and uses were the foremost thrusts of Polymer Products (Phil.) Inc. when it started operations in 1959. Fiberglass boats, panels, corrugated sheets (sky light), chairs and polyester putty used as body filler, were the initial end-uses of polyester resin manufactured by Polymer.
After a few years of constant improvement in manufacturing techniques through research, Polymer gradually became a supplier to serve the growing needs of customers using polyester resin in the manufacture of fiberglass reinforced plastic (FRP) products, Vital to the growth of new enterprises in the FRP industry were the re-packaged items of Polymer. Through this plan, Polymer was able to satisfy the needs not only of established businesses but also of fledging companies.
Through the decades, Polymer has continued its research into the now more-known industry of FRP, and has consequently expanded into the other industries requiring polyester resin. In the process, it has broadened its product line to include materials and equipment complementary to polyester resin.
Today, Polymer offers the most complete line of materials and equipment in the use of polyester resin and serves a range of industries such as FRP, handicrafts, lamination, marble and stonecraft.
Certified member of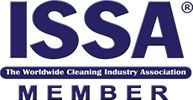 Products
Resin and Fiberglass
Our main products are polyester, resin, and fiberglass. We have numerous products that are specifically designed for various applications that could make your fiberglass more efficient and economical.
Construction Materials
We are a supplier of construction materials and equipment in the Philippines. We have a wide range of materials, tools and equipment that could boost the structural integrity of your projects.
Cleaning Materials and Equipment
Our cleaning chemicals and supplies are high quality, cost-effective, and environment-friendly. We are committed in providing superior products to ensure a clean and safe environment.
Contact Us
Polymer Products (Phil.) Inc.
Address: 11 Joe Borris St., Bagong Ilog, Pasig City
Phone: +632 8671 9837 to 39 | +632 671 2273 to 74
Mobile: (0918) 916 7430 | (0917) 552 7163
Email: info@polymerprod.com
Find us on Google Maps
sponsored links
SIMILAR COMPANIES/PRODUCTS/SERVICES
Terms of Use/Privacy Policy Advertise Buy me coffee
Polymer Products (Phil.) Inc.