Philux is a Filipino manufacturer and retailer of furniture and home decor spanning decades of fine craftsmanship and local luxury since 1980.
Frequently Asked Questions
WHAT IS PHILUX PHILOSOPHY?
Philux strives to offer reasonably priced high quality solid wood that can be passed on from generation to generation. We want to establish and develop a long-term relationship with our clientele and help them with all their furnishing needs for the years to come.
WHAT KIND OF SOLID WOOD DOES PHILUX OFFER?
Philux offers their entire catalog of solid furniture pieces in different types of wood including plantation mahogany, FSC certified acacia, US ash and US walnut. High quality veneers are also used.
WHERE CAN I SEE SAMPLES OF PHILUX FURNITURE AND QUALITY?
To view the widest selection of Philux pieces, visit one of our showrooms in Metro Manila: LRI Design Plaza, SM North EDSA, SM Megamall, Powerplant Mall Rockwell and Shangri La at The Fort in 2016.
HOW SOON CAN PHILUX FURNITURE BE DELIVERED?
Although production and delivery are planned to be executed in the shortest time possible after customization of orders (type of wood, color finish, fabric, etc.), our sales specialists give our clients an accurate estimate of the delivery period upon their purchase. Delivery deadlines vary from 10 to 45 working days.
DOES PHILUX REFURBISH THEIR ITEMS?
Philux seeks to establish a long-term relationship with its valued customers. Thus, we offer refurbishing services for 30% of the retail-selling price. Refurbishing can go from minor retouch works to full refurbishing including carpentry, wood color and upholstery. Your Philux piece will have a beautiful revival.
HOW DO I GO ABOUT RENTING PHILUX FURNITURE?
For furniture rental service, you may email your furniture requirements and information on leadtime and location to sales@philux.ph and our resident designer will get back to you with a selection of pieces. You may also visit any of our showrooms and our sales specialists will be delighted to assist you with your leasing requirements.
HOW DO I START A BRIDAL REGISTRY WITH PHILUX?
Philux wants to create a unique bridal registry that caters specifically to your taste. Please email us at sales@philux.ph and we will set an appointment with you to make your experience with us as personalized as possible.
CAN PHILUX CUSTOMIZE FURNITURE?
We do accommodate custom design requests but only for larger quantities. For smaller quantities, we may be able to accept slight changes such as customization on dimensions. Philux can also recommend designs for your furniture requirement.
HOW MUCH IS YOUR DELIVERY CHARGE?
Philux provides free delivery within Metro Manila with a minimum sales order of Php15,000. Otherwise, a delivery fee is charged. Our Sales and Logistics Officer will contact the client to schedule the delivery +/- 3 days from the delivery date specified in the sales order. The delivery schedule will not proceed without the client's confirmation. Any failure of delivery due to client's responsibility will be charged to client. For deliveries outside Manila, Philux requires a third-party trucking company that will charge a fee depending on the location of delivery. Philux is not responsible for any damages incured by the third-party trucking or client-organized transportation of furniture.
HOW DO I MAINTAIN AND CARE FOR PHILUX FURNITURE?
Dust with a soft, dry cloth. To protect the finish, do not apply abrasives or household cleaners. Blot spills immediately and wipe with a clean, damp cloth. For washable fabrics, vacuum and clean with mild soap. Philux is not responsible for damage incurred from improper maintenance.
DOES PHILUX SHIP OUTSIDE METRO MANILA AND INTERNATIONALLY?
Domestic Shipping
Yes, we do ship outside Metro Manila. We can handle packaging of your Philux pieces and work with trusted freight forwarders to make sure that your Philux pieces arrive in excellent condition. Delivery fee may vary based on location and the Philux items to be shipped.
International Shipping
Yes, Philux ships internationally. We can handle packaging of your Philux pieces and coordinate with your trusted freight forwarder to make sure that your Philux pieces arrive in excellent condition. Delivery fee may vary based on location and the Philux items to be shipped.
Please email sales@philux.ph and logistics@philux.ph for a quotation.
Showrooms
ROCKWELL
Address R3, Power Plant Mall, Rockwell Dr cor Plaza Dr, 1210 Makati City
Telephone (632) 898 1974
Mobile +63 917 634 9044
Email rockwell@philux.ph
Hours Monday-Thursday 11AM- 9PM
Friday- 11AM- 10PM
Saturday- 10AM- 10PM
Sunday 10AM- 9PM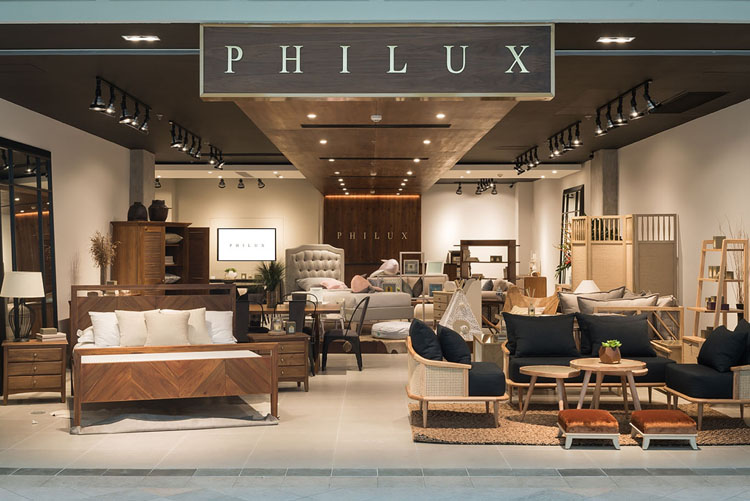 Shangri-La at The Fort
Address Unit 2F7, 2nd floor, Shangri-La at The Fort, 30th Street, corner 5th Avenue, Bonifacio Global City, Taguig 1634
Telephone (632) 772 1335
Mobile +63 917 632 3755
Email shangri-la@philux.ph
Hours Monday-Sunday 10AM- 9PM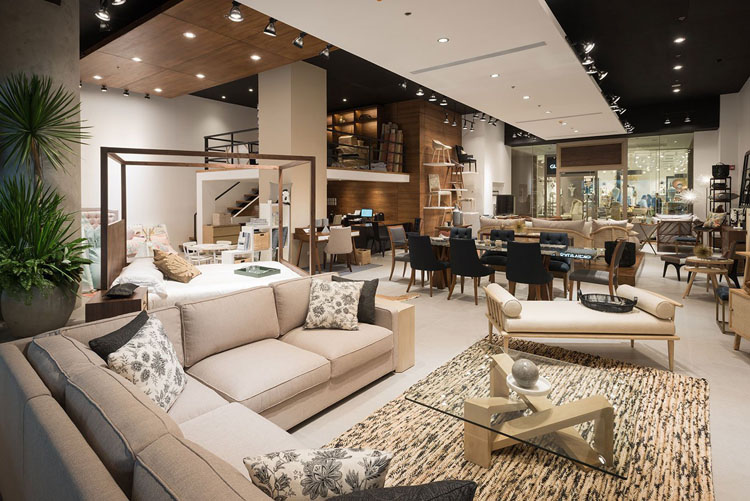 SM Megamall
Address Stall 422A. 4th floor, SM Mega Mall B, Edsa Avenue, Brgy. Wack-Wack, Ortigas, 1555 Mandaluyong City
Telephone (632) 636 7032
Mobile +63917 327 6976
Email megamall@philux.ph
Hours Monday- Sunday 10AM- 10PM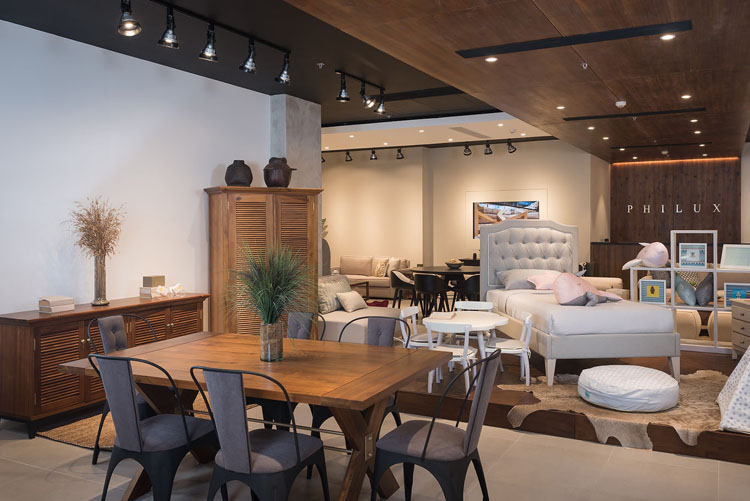 South
Address Km 16-17, South Superhighway, East Service Road,Brgy. San Martin de Porres, Bicutan, Parañaque City
Telephone (632) 842 9605
Mobile +63 917 704 6635
Email south@philux.ph
Hours Monday-Sunday 9AM- 6PM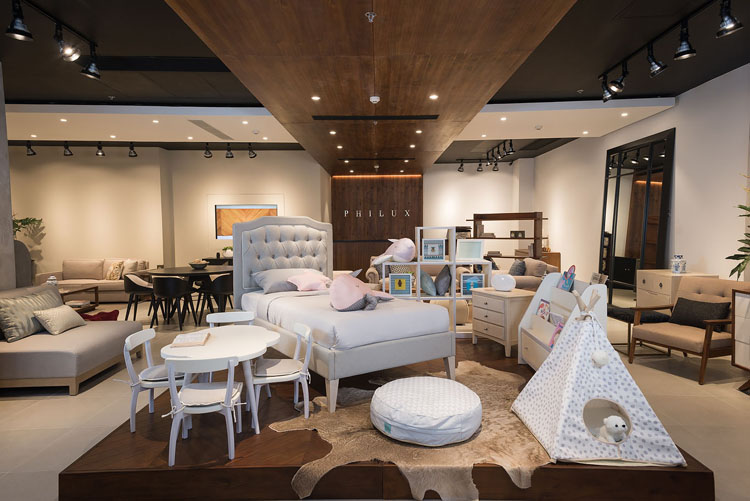 LRI
Address Unit 226 LRI Design Plaza, 210 Nicanor Garcia St, 1209 Makati City
Telephone (632) 824 1905
Mobile +63917 523 5513
Email lri@philux.ph
Hours Monday- Saturday- 10AM- 7PM
Closed on Sundays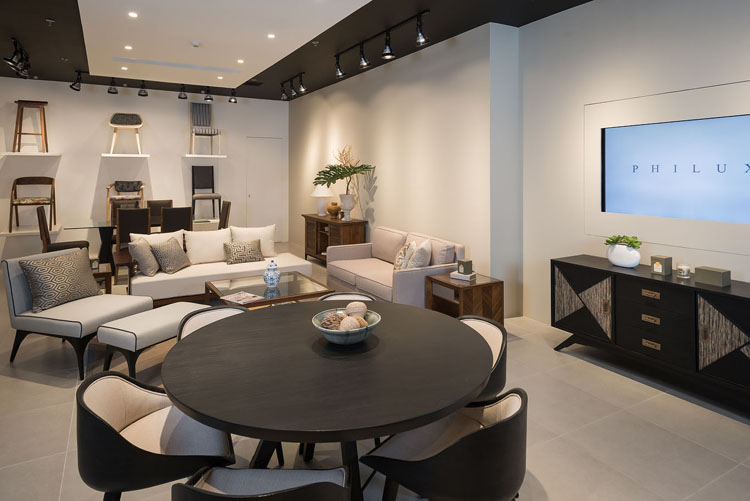 Trinoma
Address Unit 3097, Level 3, TriNoma, North Ave, Quezon City, 1105
Telephone (632) 798 0622
Mobile +63 917 327 83 25
Email trinoma.philux@gmail.com
Hours Monday- Thursday- 10AM- 9PM
Friday- Sunday- 10AM- 10PM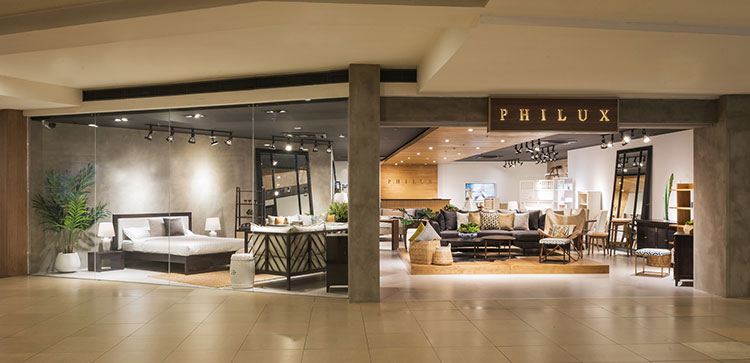 Contact Us
Philux
Address: Km 16-17, South Superhighway, East Service Road, Brgy. San Martin de Porres, Bicutan, Parañaque City
Phone: +63 (2) 809 4760
E-mail: sales@philux.ph
sponsored links
SIMILAR COMPANIES/PRODUCTS/SERVICES
Terms of Use/Privacy Policy Advertise Buy me coffee