PFES Worldwide Logistics Corporation is a customs brokerage and freight services company, its owner has 20 years experienced in the brokerage and forwarding industry and has gained a high reputation over the years by putting high quality service as the main component of its core value. We have professional and experienced staff dedicated to provide you with faster, effective and tailored service to ensure that the needs of the business are taken care of all times, in every aspect which will enable you to have complete confidence that your goods will arrive on time and in good condition. Our clients benefits from our vast knowledge of the industry and our comprehensive resources used for flawless shipping processes. The needs of our customers are our number one priority, as our success also depends on this. We strive to provide a quality and most efficient service possible. Although we are a medium sized business, we are large enough to offer excellent services to both large and small companies and even to individuals.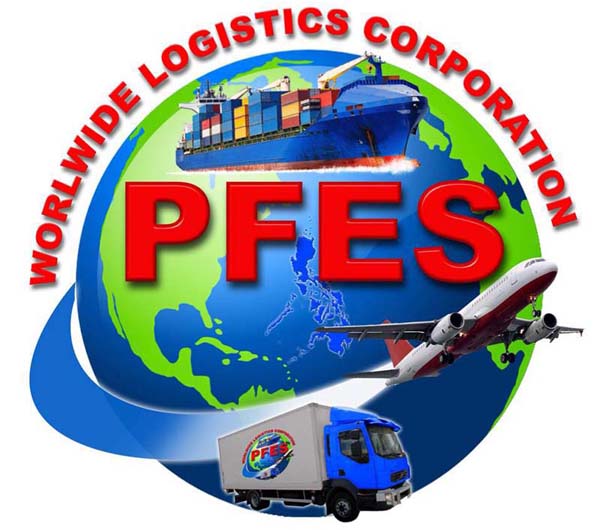 Services
PFES Worldwide Logistics Corporation offers a complete range of import and export services; we deliver a combination of air, sea, surface and all related services. We service all types of shipments and commodities and offer various options to satisfy all of our clients transportation needs. Shipments are evaluated to ensure that our customers receive the most effective and customized solutions.
Customs Clearance Services
We provide comprehensive customs clearance services through the Bureau of Customs for hassle free import and export consignments by sea, air and road at all major ports of entry in the country. We assist the clients in the preparation of documents in relation to import and export including the completion of appraisement and examination procedures and payments and delivery of the consignments at the client's desired destination. Our customs clearance services also include the preparation of documents to notify or obtain a clearance from other government agencies.
International and Domestic Forwarding
We arrange cargo movement and prepare and process the required documentations and perform related activities pertaining to international and domestic shipments. We offer cost-effective rates, wide choices of carriers and optimized transit times. Our forwarding services also include the Door-to-Door Delivery of the cargo. We can provide a consolidation of international and domestic freight, air, sea and ground transportation, customs clearance and direct delivery at the desired destination within the country.
Trucking Services
We do effective and efficient road transport services for the delivery, dispatch and pick up of goods. Our well maintained fleet of trucks ensures the swift delivery of the goods with the specified time period. The loading and unloading is carefully done by trained workers with various materials handling equipment.
Our Special Services
Agents For Cargo Insurance
Buying Agents and Buyer's Consolidator
Crating and Packaging
Heavylift Specialist
Project Cargo Handling
Tariff and Tax Consultancy
Warehousing, Storage and Cargo Distribution
Contact Us
PFES Worldwide Logistics Corporation
Address: 0330 Quirino Avenue, Don Galo, Parañaque City, 1700 Philippines
Phone: (+632) 893-9313
E-mail: customerservice@pfes.com.ph
Find us on Google Maps
sponsored links
SIMILAR COMPANIES/PRODUCTS/SERVICES
Terms of Use/Privacy Policy Advertise Buy me coffee