PEAK Outsourcing evolved from a concept that set out to better the experience and client expectations when outsourcing to the third-largest English-speaking country in the world, the Philippines. We were once a client, so we know what it is like and we understand the fears of having a working and financial relationship with someone overseas. We took all the headaches and uncertainties we experienced, along with surveying other clients whom we outsourced, and devised a program to fix those issues that were always recurring. We knew the concept of outsourcing could be a huge benefit for a client, and that there had to be a better way of doing so, so we set out to make these changes.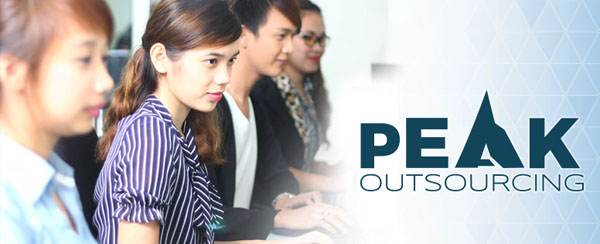 PEAK Outsourcing, like many other business process outsourcing (BPOs) companies and call centers in the country, offer well-educated, English- and other-language speaking, customer service-oriented employees. What differentiates PEAK Outsourcing from all the others is that it is owned and operated by Americans with highly qualified Filipino managers and staff who have a grasp on western business culture and customer expectations. We raised the bar for the outsourcing industry. Our managers successfully completed our management training, teaching our employees best practices, cultural differences, and and the ability to know how to truly better service our clients worldwide. Additionally, all of our agents have passed strenuous tests to prove written and verbal language(s) ability, comprehension, and various skill sets needed for each particular task. We took the time to develop this in order to meet our overall object of truly making outsourcing better for both company and client.
Target Market
Since the inception of the outsourcing concept, "offshoring" has been viewed as viable only for Fortune 500 companies. Due to the ever changing economy and the constant demand for businesses to provide more for less, small businesses have a greater need to cut costs in order to stay competitive. By focusing on these small- to medium-sized enterprises we are able to provide quality solutions to an underserved business segment. We have taken the "10,000-person call center" model and scaled it down to offer a low-cost solution without sacrificing quality. Our strategy calls for a large and diverse customer base that requires reliability, quality, and meeted expectations without the expense of a first-world workforce.
Managing Partners
Patrick Freking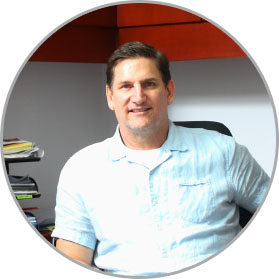 Pat graduated with a BS in Finance from Arizona State University. After graduation he worked as a healthcare consultant for some of the largest hospitals in the world, including St. Luke's Episcopal in Houston, TX and Brigham and Women's Hospital in Boston, MA.
After this, Pat worked in the banking industry both as a loan officer and a sales representative. Over the years, this helped Pat gain an understanding of all facets of commercial and retail lending. He was involved with both the mortgage industry and automobile finance. Following this, Pat worked as a sales representative selling Oracle applications and software implementations to Fortune 500 companies.
Finally, Pat worked as a sales representative for an accounting firm. His primary focus was the implementation of Sarbanes Oxley regulations.
In 2004, Pat started his own real estate development and management business. Over the years he developed and managed more than 10 commercial properties in Arizona and Texas. Along with his banking experience, this gives Pat an industry-wide understanding of real estate and real estate finance.
Edward Moore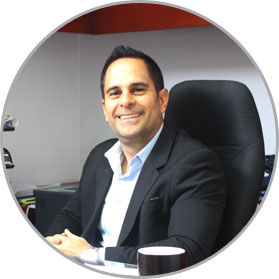 As a US citizen, Edward worked and lived in Arizona for over 30 years before moving permanently to the Philippines. After earning a BS degree and graduating Magna Cum Laude at Arizona State University, his first endeavor was a successful 14-year career in commercial real estate. In 2005, Edward established his first-self started business in the field of accounting and tax preparation work. A few years later, he added a personal and commercial insurance line to help further cater to his growing client base. Since that time, both the tax and insurance business have continued to grow successfully.
Edward's extensive background in staff and operational management helped catapult him to his most recent business venture. Since 2011, Edward and his partners have successfully owned, operated, and grown PEAK Outsourcing, which is a full service outsourcing company located in Makati City, Manila.
Edward says, "This was a natural progression of business that fit my global and entrepreneurial aspirations. I have really enjoyed working with clients from all over the world and have finally found my dream career, I'll be here for quite some time."
Services
Medical Billing
The PEAK Outsourcing Medical Billing Service is an end-to-end solution designed to help you manage your practice.
Our dedicated staff of specialists handle your entire billing operations, from claim creation, submission, follow up, denial management, appeals, payment posting, reporting.
The Medical Billing team is committed to achieving the highest recovery and in the least amount of time. We are committed to compliance and excellent customer service.
Whether you are a multi-specialty group or a solo practice, our team is equipped to handle your billing operations.
Web and IT Services
Reaching your clients wherever they are is absolutely essential for your business. Whether that means creating a helpful mobile app or a responsive, usable website, the team at PEAK Outsourcing has you covered.
Our designs are clean, accessible, and fashioned by professionals to help you connect your unique message with your target audience more successfully. Our team also has experience creating targeted and effective social media marketing and SEO campaigns, ensuring that your business is visible to your both your current clients and potential clients.
To provide for the full range of your business's diverse needs, we offer a full array of web development services, including the following:
Web Development
SEO
Social Media Marketing
Content & Blogging
In addition to offering comprehensive web services, we can also provide your company with knowledgeable and responsive IT services in the form of:
With the help of our technical support team, you can ensure that your company's day-to-day operations continue smoothly and without interruption.
Business Support Services
Running a business can be an overwhelming task with a huge number of moving parts. Fortunately, by trusting the experienced business support team at PEAK Outsourcing with some of the day-to-day operations of your company, you can focus your time, energy, and financial resources on growing your business.
At PEAK Outsourcing, we have worked with a diverse range of businesses and have helped them save money and improve productivity by taking over the following services:
24/7 Live Chat Support
Phone Services
Quality Assurance
Medical Billing
Records Retrieval/Collection
Data Entry
Data Processing
In addition to these common BPO services, we are also experienced with providing administrative support to individuals and businesses across a range of industries. For example, we offer:
Executive Assistance
Personal Assistance
Virtual Assistance
Quality Assurance
Whatever your business's needs happen to be, our team at PEAK Outsourcing is equipped to help you save money and ensure these projects are completed effectively and efficiently.
Construction / Maintenance Estimating
Are your highly paid estimators spending countless hours doing take offs? Our clients hire our people as "Junior Estimators" to do all that work and allow their "Senior Estimators" to do what they do; Estimate.
Price (may vary depending on your requirments):
Full Time: $13-$18/hr range per employee (usually around $2,500/month all-in).
Month to month contracts.
Your only costs are the hourly wage plus cost of software licensing (if needed).
How It Works:
Estimators work FULL-TIME for you, and you manage them just like you would with an off-site employee of your own.
All employees work in our office. We deal with the headache of day-to-day employee management, take care of overhead, HR, payroll, etc. and we provide all the equipment they need to perform their job.
You are responsible for training and working with your team. (Our managers will go through initial training with your new hire, so that we can take training off your plate for any additional/replacement employees).
Who You Get:
We recruit and qualify estimators based on your requirements (industry, years of experience, software experience, certifications, etc).
Estimators are experienced and have civil engineering degrees. They speak fluent English, and report to our offices but work full-time for you.
We do not charge a recruiting fee, so until you approve an applicant there is no financial commitment.
Benefits:
On average, our clients save $35,000 per employee in salary and overhead every year.
Win more jobs by bidding more for less money.
Scalability.
We know that creating accurate take-offs, detailed exports, or bid reviews requires the hand of a skilled professional. Getting high-caliber estimating work has never been easier or more affordable thanks to the team at PEAK Outsourcing.
Contact Us
Peak Outsourcing Philippines
Address: 8741 Paseo de Roxas 18F Makati Metro Manila 1226 Philippines
Business Phone: 1-833-831-7325
Business Website: https://www.peakoutsourcing.com/
Find us on Google Maps
sponsored links
SIMILAR COMPANIES/PRODUCTS/SERVICES
Terms of Use/Privacy Policy Advertise Buy me coffee