We, in Philippine Business for the Environment, spearhead sustainability management initiatives in the country through consulting various organizations and implementing projects. We collaborate with businesses to help them achieve not just the triple bottom line of people, planet and profit, but more importantly, to be part of the key contributors to the Sustainable Development Goals.
Global Network Partner of the WBCSD
As the Global Network Partner of the WBCSD for the Philippines, we play an integral role in creating awareness, promoting action, and enabling an environment where businesses are committed to scale up solutions for a sustainable world.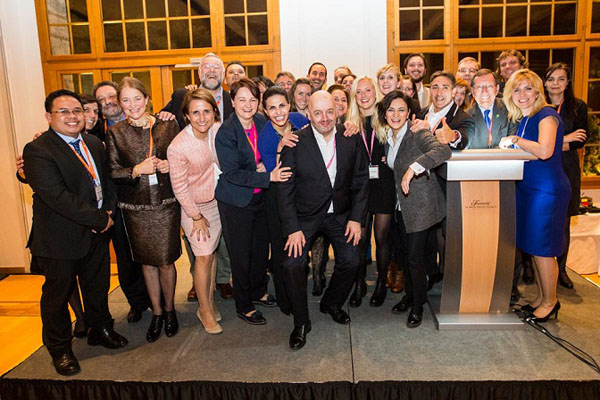 World Business Council for Sustainable Development (WBCSD)
WBCSD is a global, CEO-led organization of over 200 leading businesses working together to accelerate the transition to a sustainable world. The council is uniquely positioned to work with member companies along and across value chains to deliver high-impact business solutions to the most challenging sustainability issues.
GRI Certified Training Partner
As GRI's Certified Training Partner in the country, we capture vital information about developments in organizational disclosure. We also collect data, process information, and identify sustainability reporting trends in the region to be added to GRI's Sustainability Disclosure Database.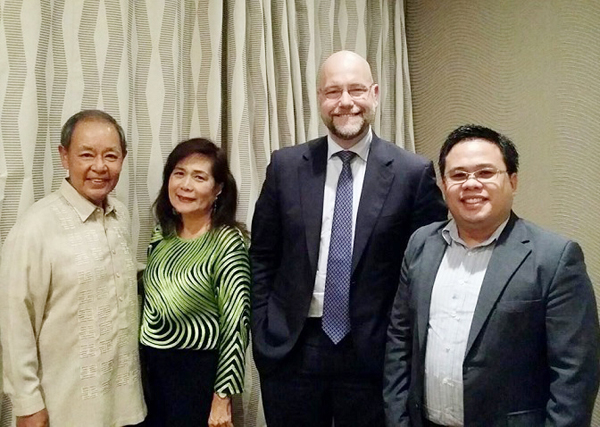 Global Reporting Initiative (GRI)
GRI is an independent international organization that has pioneered sustainability reporting since 1997. Reporting with the GRI Standards helps various companies to protect the environment, improve society, and thrive economically through improved governance and stakeholder relations, and building trust.
Partnership with Incite
We are Incite's partner in conducting trainings and master-class sessions on shared value. We have already organized two training sessions for Incite in 2015 and 2016.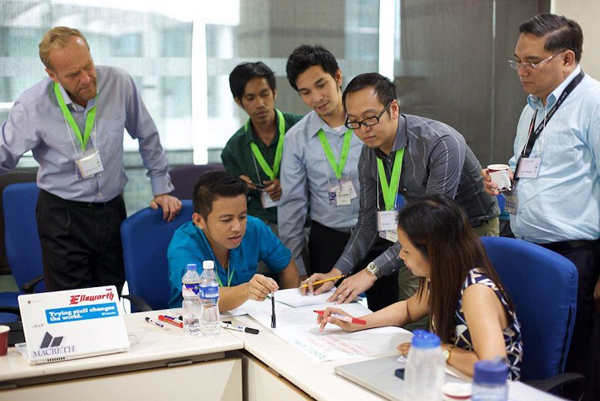 Incite
Incite.asia was established in 2005 to provide products and services that enable organizations to become more sustainable, socially inclusive, and better able to create value for economy, environment, society.
Services
GHG Inventory & Management
In recognition of the need for more strategic steps and mechanisms to respond to climate change, PBE offers partnership projects with member companies that are interested in business solutions through greenhouse gas (GHG) concentration reduction.
What we do
We work with PBE member companies to significantly reduce fuel and electricity consumption in their facilities by:
Accurately tracking emission sources that are directly and indirectly related to company and subsidiary operations with the aid of the most widely used standard around the globe – the GHG Protocol; and
Crafting strategies and methodologies to reduce GHG emissions that directly or indirectly result from company and subsidiary operations.
Sustainability Reporting and Advisory
PBE works closely with forward-looking companies to help them in communicating their sustainability stories through a cohesive report format. We assist companies in coming up with a quality sustainability report that adheres to the Global Reporting Initiative's (GRI) G4 Guidelines.
These standards enable companies to set clear and comprehensive goals, to measure and track critical areas of performance, to manage various risks and impacts, and to take advantage of emerging opportunities.
In addition, sustainability reports give a company's shareholders more insight into its overall value proposition and encourage them to actively participate in growing the company's brand.
Eco-safe Driving and Fleet Management Training
These programs are systematic strategies that allow drivers and fleet owners to reduce fuel consumption, to lessen carbon emissions, to increase fuel efficiency, and to save on operational costs through data assessment, module development, and program institutionalization.
What we do
Initial assessment – This involves a series of meetings and interviews with the company's key personnel and the transport contractors to establish a baseline assessment of their operations. It aims to take a snapshot of the fleet's current fuel consumption metrics and determine the fleet's fuel consumption's impact on the environment using the Clean Fleet Management Toolkit developed by United Nations Environment Program (UNEP).
Data gathering and analysis – This activity includes providing assistance to data hander in gathering relevant data and information, in conducting data analysis, and in translating the results into meaningful interpretations that will be used for the succeeding components of the project.
Training needs assessment – Based on the information gathered from initial meetings and interviews and the results of baseline data analysis, the initial participants' training needs shall be identified. Outputs from this exercise, that will compromise the main content of the training modules, shall be presented during the discussions with fleet managers.
Synthesis of initial findings and discussion with fleet managers – The results or initial findings from data analysis and training needs assessment shall be synthesized and presented to the fleet managers and other relevant executive officers for validation and their appreciation of the current performance of their operations. Further insights that will be gathered from this exercise will serve as additional inputs for the development of training modules.
Module development – With concrete results gathered from training needs assessment and additional inputs from the discussions with the fleet managers, modules and training materials shall be developed and customized for the target participants. Relevant available supplementary materials from local and international sources shall also be added for module reinforcement.
Eco-Safe Driving and Preventive Maintenance Training Implementation – Using the modules from the preceding components, this exercise aims to provide drivers and mechanics with practical knowledge and compelling reasons to practice Eco-Safe Driving and Preventive Maintenance.
Reporting and assistance on program institutionalization – This component includes drafting and submission of a final project report on the current and target performance on fuel consumption, environmental and health impacts, and operational aspects. It also includes embedding the newly established monitoring procedures to keep track the performance of all involved units into the improved fleet management system.
GRI Standards Certified Training Course
The course will introduce the participants to the elements of a good sustainability report using GRI guidelines, giving the participants a thorough knowledge on GRI principles, reporting process, and standard and specific disclosures.
What we do
PBE periodically holds intensive three-day training that are certified by the Global Reporting Initiative (GRI).
These trainings cover the GRI Standards, giving participants a thorough knowledge of GRI's principles, reporting process, and standard disclosures. Workshops and group activities are also incorporated in the training design to improve the understanding of the participants of the topics being discussed.
All participants receive a copy of essential GRI publications and learn how to apply the five-step sustainability reporting process using global and local perspectives. They also receive an internationally recognized certificate from the GRI.
Aside from providing fresh perspectives on how to present financial achievements, these guidelines also allow companies to evaluate their social and environmental performances in harmony with their financial targets.
Overall, this is not only good for the planet and company stakeholders. The GRI process also presents new opportunities for companies to improve their financial bottom line and brand reputation.
Developing Effective Solid Waste Management Systems
PBE extends its expertise to the development, implementation, and assessment of proper solid waste management systems that are specific to company operational sites.
What we do
Data collection – This involves tracing the waste flow in the area and identifying the major players in terms of waste generation, collection, diversion, and disposal. We do this by conducting key informant interviews and focus group discussions with market owners and vendors, home-owners' association, recyclers, and junkshop managers to ascertain the overall waste flow and status on the ground. Review of secondary data such as drafts of plans, reports, LGU profiles, among others, are conducted to also match with results obtained from the field.
Designing of a waste management system – This entails crafting a well-managed, systematic, and effective system of solid waste management with shared governance from the barangay level and the local government, based on the outcomes of the series of focus group discussions, consultations, and inputs from the relevant stakeholders and experts. The objective of the program is to improve the efficiency of waste collection, to increase waste diversion within a given medium-term period and for the long term, and to reduce dependency and costs related to disposing wastes in landfills.
Frequently Asked Questions
Who are we working with?
PBE represents the Philippine industry in the World Business Council for Sustainable Development. It serves technical assistance programs on environmental management with the assistance of and/or in partnership with agencies such as UNDP, UNEP, USAID, US-Asia Environmental Partnership, the Asia Foundation, World Bank, Japan International Cooperation Agency, Asian Development Bank, International Labor Organization, Carl Duisberg Gessellschaft and Internationale Weiterbildung und Entwicklung gGmbtt (InWent) – Germany.
Why join us?
By being a member, you will become an integral part of the local business community's contribution to the country's overall sustained growth.
How can we become a member?
If your Company is interested in investing in the sustainable development for a greener future, you may send a Letter of Intent to our official email address.
How much will be your investment?
PBE is a non-profit organization. Your one-time donation of ₱100,000 and annual contribution of ₱30,000 will be fully used to effectively implement our collective advocacies and programs.
What's in it for you?
A few of its benefits are (1) network with leading global sustainability organizations, such as WBCSD, UNDP, GRI, etc., (2) priority invitations to events, dialogues, workshops, roundtable meetings, and consultations, (3) learn integrated reporting using framework, (4) and many more.
Contact Us
Philippine Business for the Environment
Address: 2506 Tycoon Centre, Pearl Drive, Ortigas, Pasig City 1605
Phone: +63 2 310 0963
E-mail: inbox@thepbe.org
Find us on Google Maps
sponsored links
SIMILAR COMPANIES/PRODUCTS/SERVICES
Terms of Use/Privacy Policy Advertise Buy me coffee