Nito Seiki Mfg. Corp. offers the reliability and cost efficiency of CNC machining for small production runs or to achieve closer tolerances. Whether it's an order of 500 or 500,000 pieces, our process control insures consistent quality throughout the run.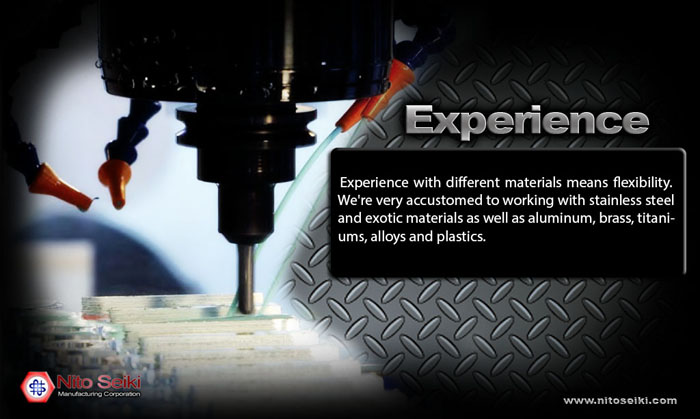 Materials
Experience with different materials means flexibility. We're very accustomed to working with stainless steel and exotic materials as well as aluminum, brass, titaniums, alloys and plastics.
Diversification
Nito Seiki Mfg. Corp. is a diversified company. We are in automotive, motorcycles, industrial, electronics, and semi-conductors. Our policy ensures the stability of a long term relationship with a company. From stainless steel parts to the close tolerance work for the semi-conductor industry, Nito Seiki Mfg. Corp. remains committed to continuing to meet the challenges of industry as its needs and requirements change.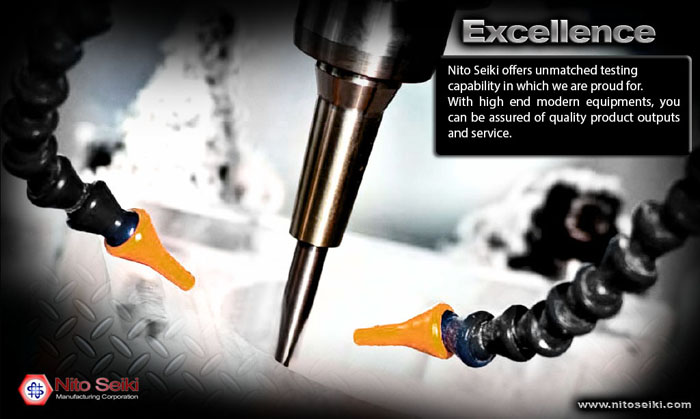 Quality Assurance
The company maintains and consistently advocates for highest quality. It upholds the dictum that there is no substitute for Quality Products. Manifestations of this primordial tasks being made for Quality is the company's investment of more than $0.5M in its advanced Quality Control laboratory, and the installation of the best equipments available in the market. Likewise, investments are remarkably well made in manpower development. The company employs certified metrologist that maintains, and calibrates its smallest tools. It boasts of having one of the most fully equipped testing facilities in the country using the latest equipments available in the market, such as but not limited to: CMM (Full Scan), Profile Projector, Optical Scanner, Hardness Tester, Coatness thickness tester, Ph meter, Surface roughness testers, gages blocks, chamfer gages, and thread gages. Moreover, the company detailed a Department dedicated to ensuring all the customers' specific quality requirements are met. Quality is prime labeled as NITO SEIKI's utmost corporate duty.
On Time Delivery
All orders are tracked by our ERP software. We monitor everything from start to finish. We're able to change priorities immediately to accommodate our customers' needs.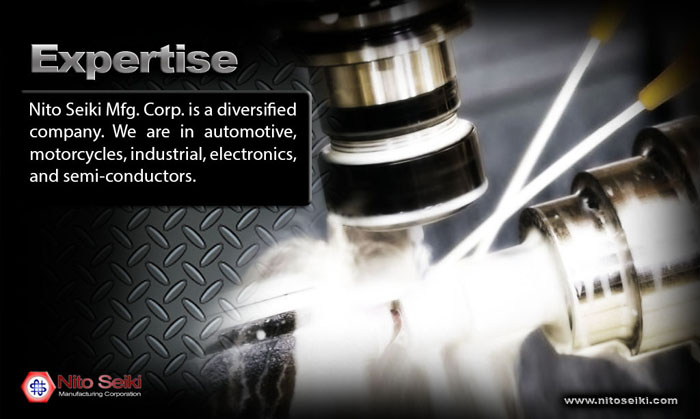 Shipping and Packaging
Nito Seiki Mfg. Corp's commitment to service is evident in the shipping department, where customer needs are top priority. Parts are cleaned, then carefully packaged to keep dirt and moisture out. All orders receive protective packaging after completion and are stored safely until shipment. Each container is clearly labeled with all important information to identify the contents. Bar coded labeling is also available for your receiving department. We also offer assembly and final packaging at the customer's request.
Certification
NITO SEIKI was certified to Quality Management Standards of ISO 9001:2008
Services
CNC TURNING & MILLING / SURFACE GRINDING / CYLINDRICAL GRINDING
CENTERLESS GRINDING / PART SCANNING / STAMPING / TOOL AND DIE
DRILL/TAPPING / THREAD ROLLING / RIVETING / TUMBLE DEBURRING
SPOT WELDING / MIG/TIG WELDING / COLD DRAWING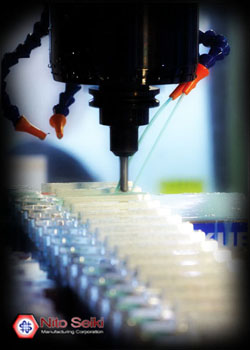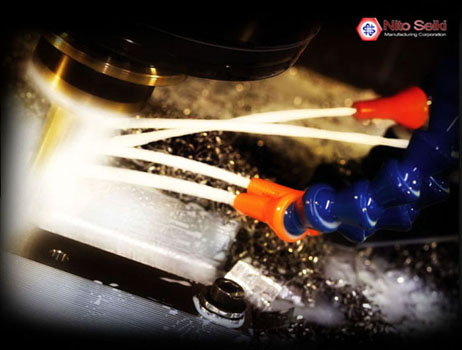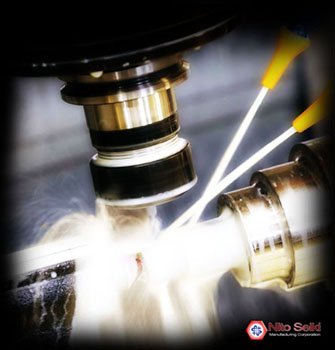 Products
BOLTS / CASTINGS / ELECTRICALS / HYD-FITTINGS / NUTS / PINS
PUSH RODS / RACING PARTS / U-BOLTS / U-CHASSIS / OTHERS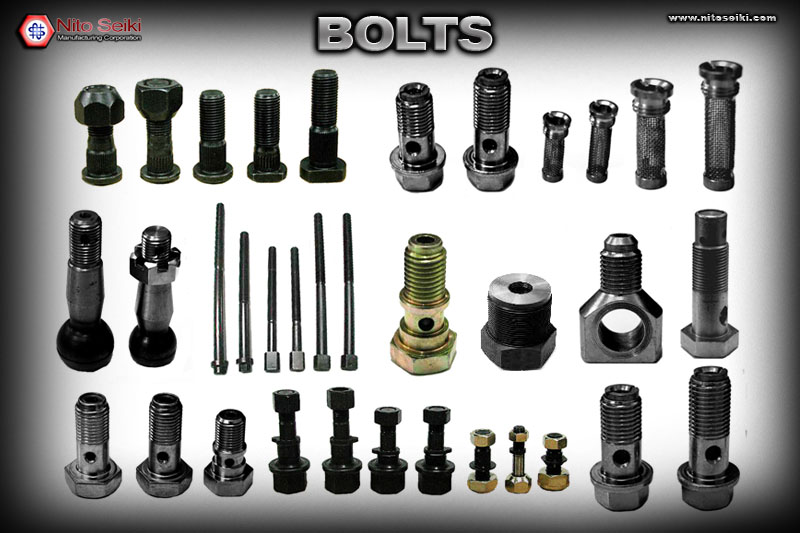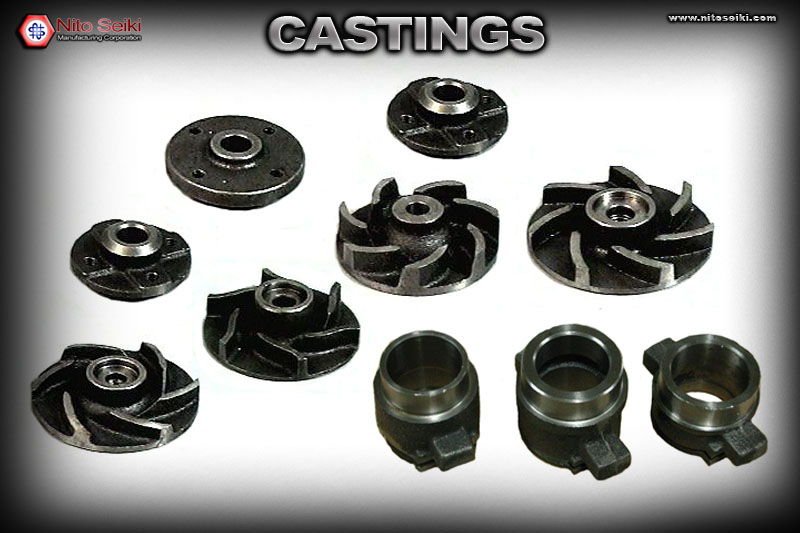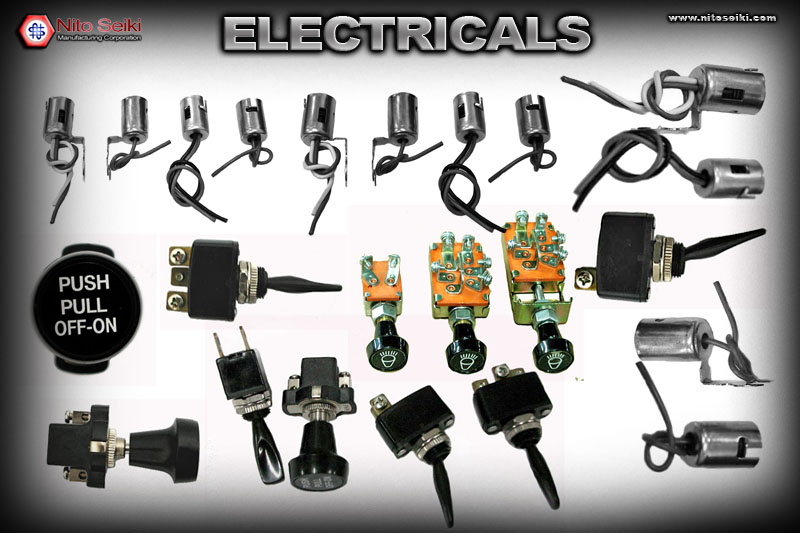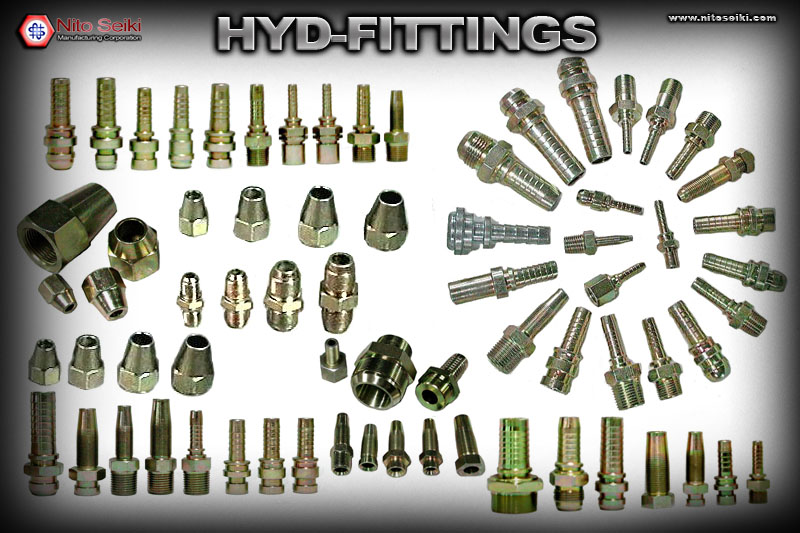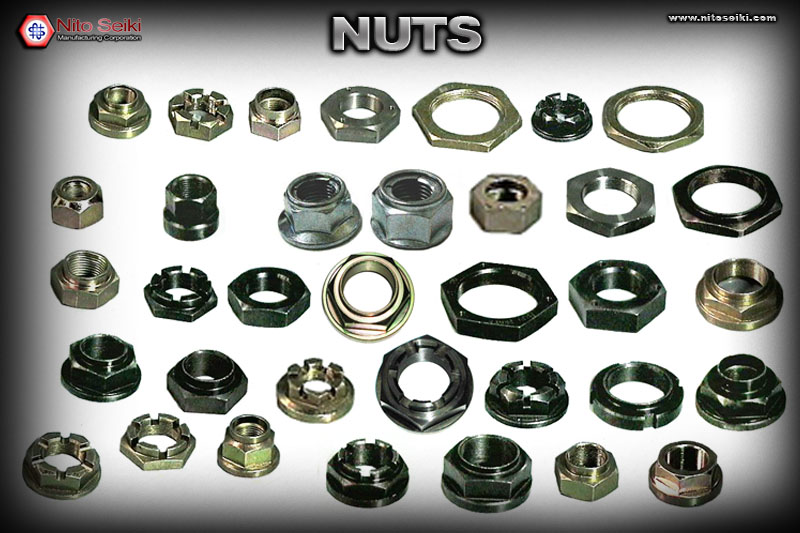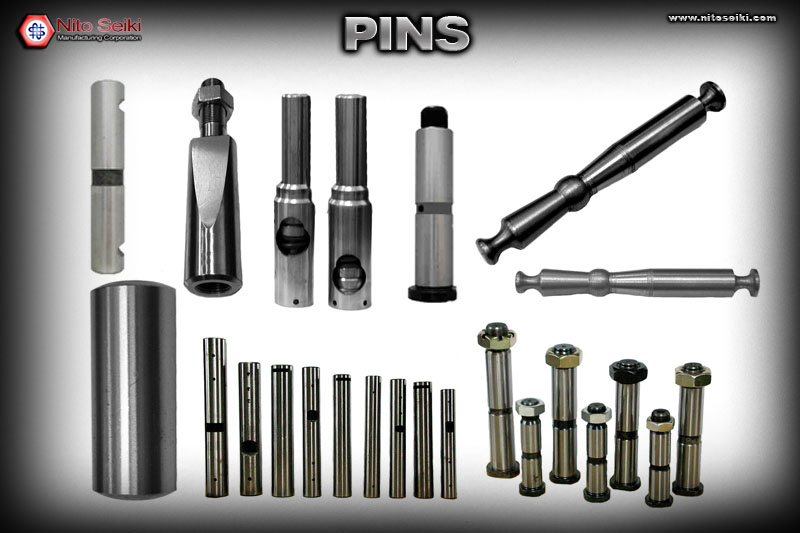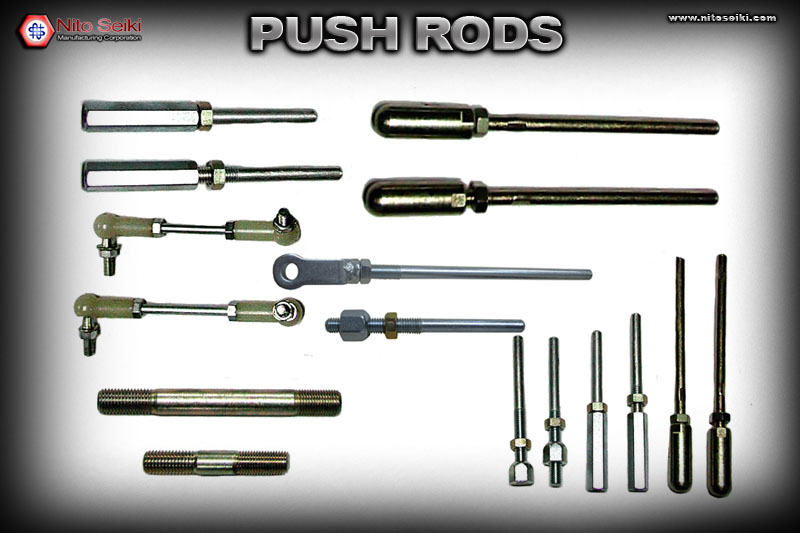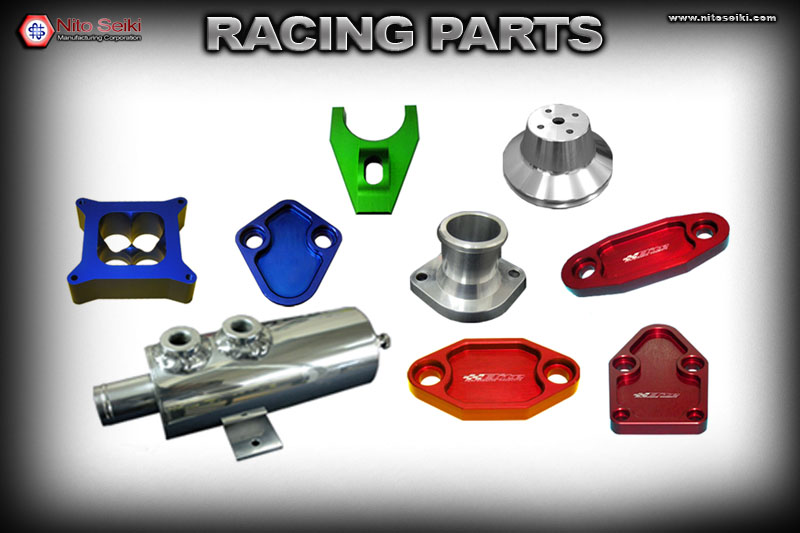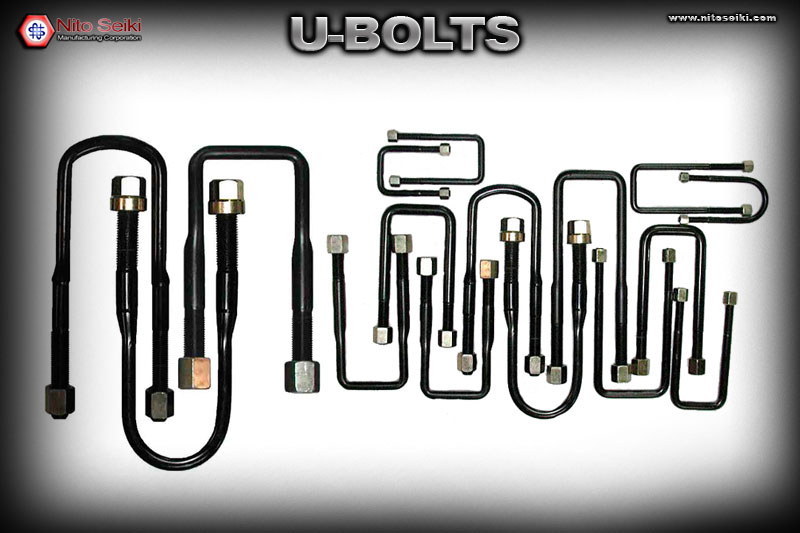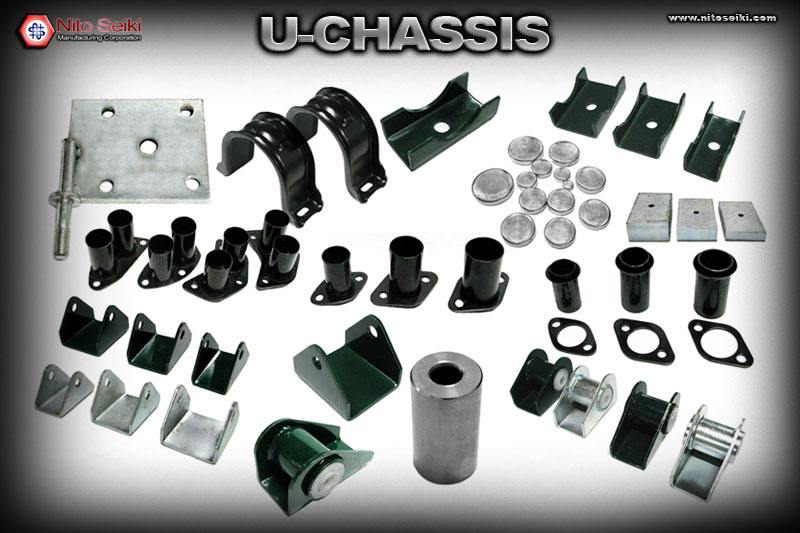 Facilities
CNC LATHES
(2) Femco Durga 25 with 32 Tools Turret
(3) Takisawa TC2 with 8" chucking capacity
(1) Femco WNCL 5 with 12" Chuck
(1) Leadwell LT 10 with 8" Chuck
(1) Takisawa TC3 with 10" Chuck
(2) Takisawa TC-20
(4) Takisawa EX-108 with 8" chuck
(2) Miyano BNC34
(2) Takisawa NEX108
(2) Citizen Swiss Lathe A16
CIRCULAR SAW
(1) Full Automatic & (1) Semi-Automatic
MACHINE CENTER
(3) Fanuc Robodrill
(2) Hartford VMC LG 1000 (1000 x 500)
(1) Mitsubishi Horizontal milling machine. Dual Pallet, 360 Degrees Rotation of 4 axis. BT-50.
(1) VMC Vertical milling machine with 1200 x 650 Capacity. BT-40.
(1) Leadwell 4 axis V40 (1000 M x 600 meter)
(1) Mori Seki Dura Vertical 5080
COLD DRAWING
(1) 50mm with capacity up to 50mm diameter
(1) 16mm with capacity up to 16mm diameter
THREAD ROLLING
(1) 30P
(1) 30Y with three rollers for tubes
(1) 10P for small diameters
(1) 50P with 8 pitch maximum
(1) 530P with up to 80mm diameter, 4 pitch max
BAND SAW
(1) Band Saw 400mm
(1) Amada Band Saw 250mm
SAND BLASTING
(1) Straight Bar & (1) Coil Blaster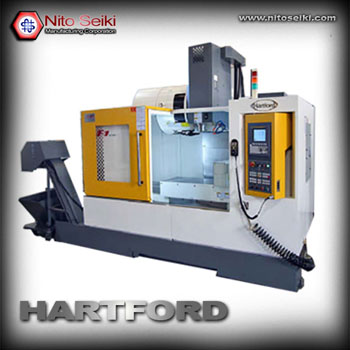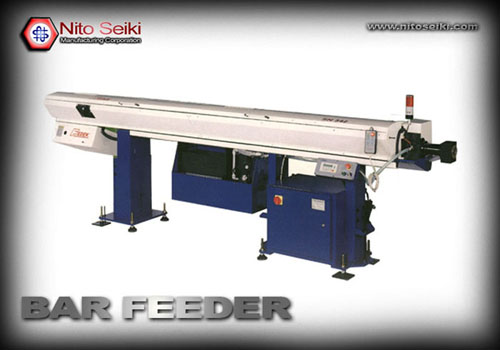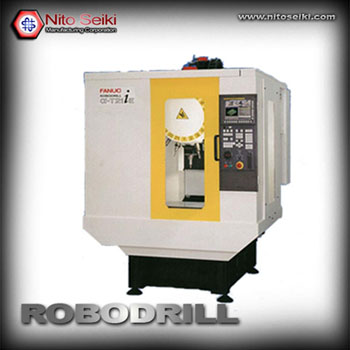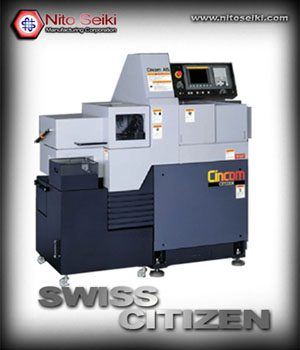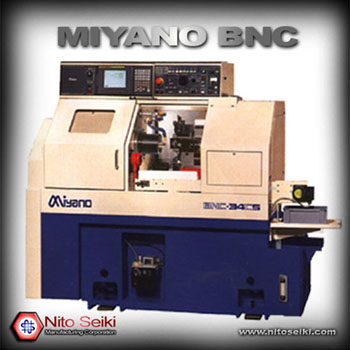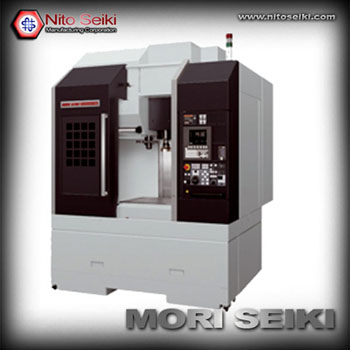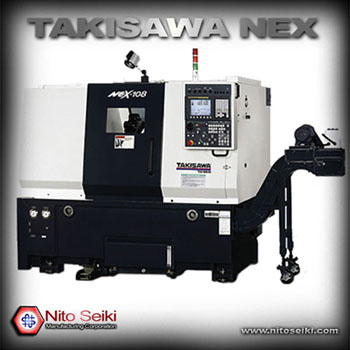 Testing Capabilities
Testing Capabilities at highest quality output. Nito Seiki offers unmatched testing capability in which we are proud for. With high end modern equipments, you can be assured of quality product outputs and service.
HARDNESS TESTING MACHINE - INDECTEC
BLACK GRANITE SURFACE PLATE - AA LABORATORY GRADE
ELECTRONIC PRECISION BALANCES
CMM
TESA SCAN 50 - AUTOMATIC OPTICAL SCANNER
PARALLEL BLOCK
INSPECTION BLOCK LEVELS
TELESCOPING GAGE
THREAD PLUG GAGE
THREAD RING GAGE
PITCH GAGE
ANGLE GAGE
RADIUS GAGE
DIGIT / DIAL HEIGHT GAGE
DIAL BORE GAGE
VERNIER CALIPER
MICROMETER CALIPER
DIAL INDICATOR
TEST INDICATOR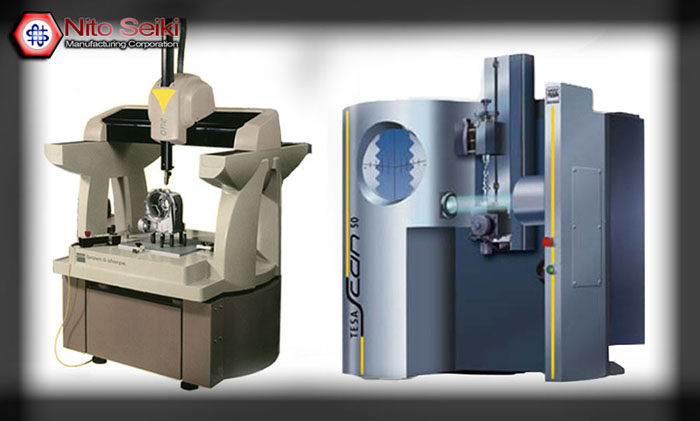 Contact Us
Nito Seiki Manufacturing Corporation
Address: 9 Pacific St. T.S. Cruz Subdivision Baesa, Quezon City Philippines 1106
Phone: +632 453-2460 / +632 453-2462 / +632 330-6696 / +632 334-2940
E-mail: sales@nitoseiki.com
Find us on Google Maps
sponsored links
back to business directory home page