Established in 1965 as an Electrical Contractor, MC Engineering, Inc. has evolved into one of the leading M & E Contractors in the Philppines with diverse Electro-Mechnical installations of Substations, Transmission Lines, Industrial Plants, Airports, Office Fit-outs, Data Centers, Hospitals, Hotels, Educational Institutions. It is supported in its endeavors by its own metal fabrication plant that manufactures Low Voltage Switchgears, Panel Boards, Wireways, Cable Trays, Air ducts, Kitchen Exhaust Ducts, Round Ducts, etc.
Services
HVAC
HVAC Services include fabrication and installation of Air Ducts, Chilled Water Piping, Refrigernant Piping, Installation of DX & VRF System.
Electrical
Electrical Services include installation of Electrical Power System and Auxilary Systems such as FDAS, PA/BGM, CCTV, CATV, etc.
Fire Protection
Fire Protection Services include installations of Sprinkler Systems, Pre-Action System, Supply of Fire Extinguishers.
Completed Projects (partial list)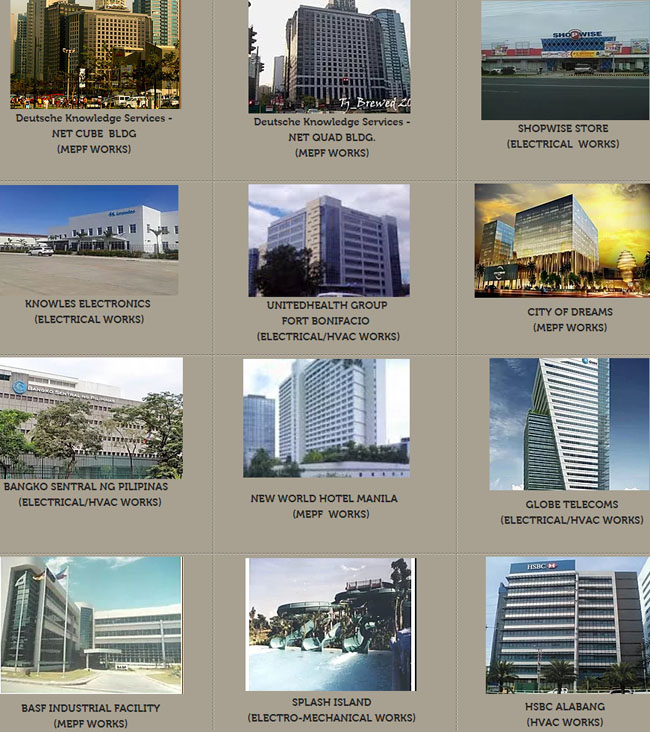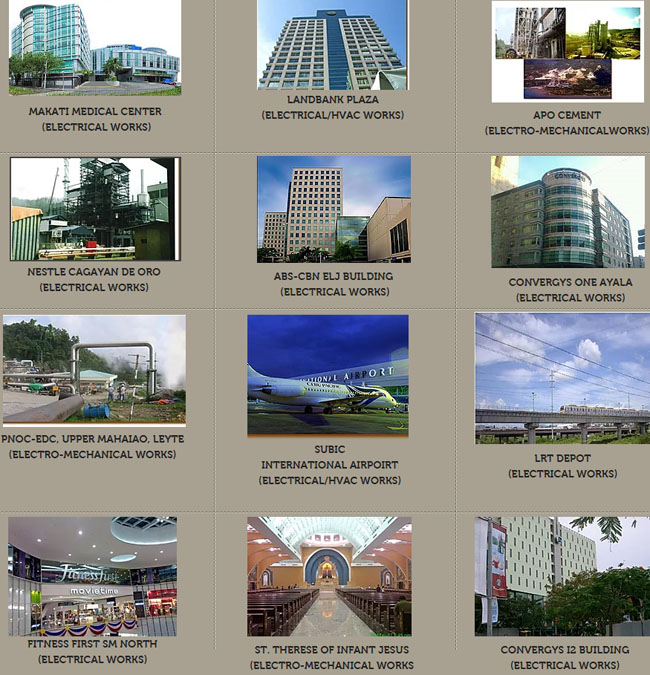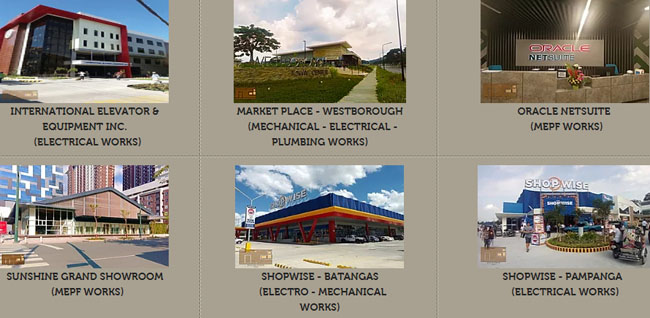 Contact Us
MC Engineering, Inc.
Address: 98 Sgt. Catolos St., Cubao, Quezon City 1109
Phone: +632 570 2040 | +632 570 2042 | +632 570 2054 | +632 415 3521 | +632 415 5192
Fax: +632 570 2047
E-mail: info@mcei.wix.com
Find us on Google Maps
sponsored links
SIMILAR COMPANIES/PRODUCTS/SERVICES
Terms of Use/Privacy Policy Advertise Buy me coffee
MC Engineering, Inc.