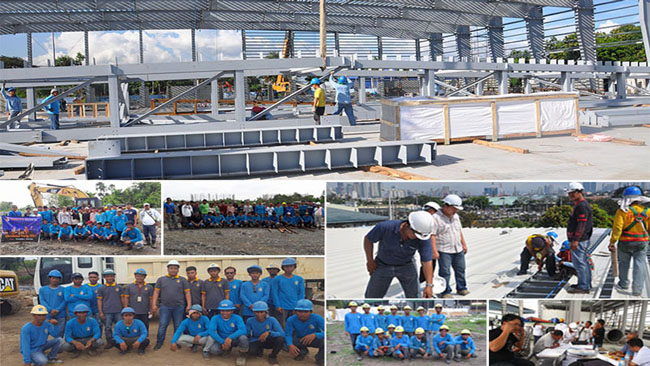 Mariñas & Co. Builders, Inc. is engaged in General Construction, Construction Management, Structural Engineering and other services. It was established by the same dedicated team, competent, and highly trained professionals as an answer to the growing need on the latest trend in construction, structural engineering and construction technology.
This team is composed of highly skilled and competent individual extensive experience in the field of construction, engineering design and project management of medium to large-scale projects. In versatile project organization, MCBI can readily obtain the support of more experienced multi-disciplinary consultants whether in key or support roles due to firm's close association with other leading experts in engineering professions.
The firm creates a project design team to undertake each project composed of trained professionals, working together, contributing vital knowledge and wisdom in the constant pursuit of new and better ideas. MCBI practices strict work ethics and persistently adheres to the philosophy that "satisfaction of the client is of utmost importance". This principle is firmly anchored on the "best efforts approach" to any given endeavor, regardless of magnitude.
The firm subjects its entire works to rigid and pragmatic reviews prior to client submittal. Backed by in-house computer facility and software, full and advanced computerization is another factor of importance in its services.
The interplay of theories with direct practices and expertise in computer application in engineering planning, design, and management up to construction implementation is another advantage of MCBI.
Projects

Contact Us
Mariñas & Co. Builders, Inc.
Address: 2/F EPJ Building, Basak, Lapu-Lapu City, Cebu
Phone: (032) 236 7827
E-mail: info@mcbi-builders.com
Find us on Google Maps
sponsored links
SIMILAR COMPANIES/PRODUCTS/SERVICES
Terms of Use/Privacy Policy Advertise Buy me coffee
Mariñas & Co. Builders, Inc.