Top-Notch 24-Hour Contact Center Solutions
Magellan Solutions Outsourcing Inc. (Magellan Solutions) is a global leader in delivering stellar customer experiences and back-office support. It is now one of the leading inbound call center and BPO solutions providers in the country, offering a comprehensive suite of outsourced voice-enabled customer care call center services, outbound and lead generation, back-office and data processing solutions to organizations from around the world.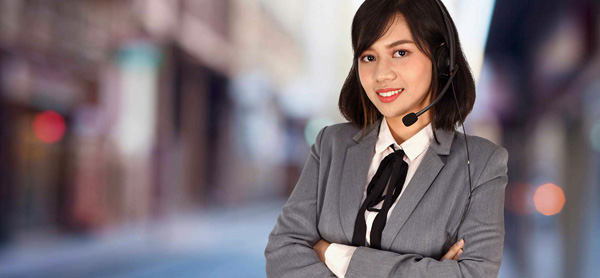 About Us
We are privileged to introduce to many of our clients the Philippines as a top outsourcing destination country.
Because we understand what it means to provide the best customer care, Magellan Solutions has grown steadily year after year. It now serves customers of clients ranging from business start-ups to Fortune 20 companies. We help our clients connect with their customers and communicate to them easily. Interacting with customers is our core expertise. We are committed to making a lasting impression that results in customer acquisition and long-term loyalty.
Company Highlights:
Registered with the Philippine Securities and Exchange Commission (SEC) in 2003
Formal operations started as an inbound call center in August 2005 with 14 agents and 1 team leader from its first office in Washington Street, San Juan
In May 2007, the company offered business-process outsourcing services by venturing into voice transcription service. By expanding into its second contact center, the company grew steadily, standing at more than 400 FTEs serving more than 15 clients in different industries and running a fully 24/7/365 operations
The year 2010 was considered a banner year for the company. It closed several outsourcing partnerships, which include a Fortune 20 telecommunications provider requiring more than 250 agents
Magellan Solutions has a total of 600 capable seats in Mandaluyong City, a high-growth city in Metro Manila
Magellan Solutions is certified with ISO 27001:2013 from Bureau Veritas International
Today, Magellan Solutions handles a diversified range of outsourced services such as 24/7 multilingual customer care support, medical transcription, medical billing and coding, accounting and finance operations, legal processing, lead generation, appointment setting, order taking, telephone answering services, help desk and technical support, social customer care, message transcription, data entry, back-office support and technical recruitment.
As an inbound call center and BPO solutions provider, Magellan utilizes the state-of-the-art telecommunications and call center technologies to provide the most cost-effective, yet fully-redundant system for its clientele. It has technically advanced VoIP equipment and is 100% digital. The flexibility of the system still allows the company to connect to a legacy equipment.
In order to achieve its growth, Magellan invests in training and other learning programs for top managers, supervisors, agents and support staff, employing a dedicated group of individuals with one goal: To deliver the best customer service to clients.
Security of clients' critical data is top priority. That is why Magellan is proud to have earned the ISO 27001:2013 Certification, one of the most prestigious information security management standards in the world. This makes clients' information safe and secure. It is also now a HIPAA compliant.
Call Center Services
Magellan Solutions' first-class business process outsourcing solutions cater to various industries spanning from education, retail to technology. Clients are coming from the United States, Australia, Europe and some parts of Asia. Magellan Solutions is proud to have an average client relationship for 15 years and continues to grow. It was an inbound call center from the beginning, and today has expanded to other services which now include social customer care and appointment reminders.
With Magellan's comprehensive suite of contact center services, your business can deliver excellent customer experience across multiple customer channels – phone, email, online chat, social – while ensuring reduced costs and driving operational performance. Technology has been central in Magellan's operations: we are able and are quick to adopt the latest innovations to serve the ever-changing needs of clients wherever they are in the globe.
Our clients can concentrate on product development while we help them improve customer relations. Magellan's commitment to delivering the best-in-class customer service will be perfectly aligned with your company's business priorities. And because Magellan is always able to partner with big business, we have a wealth of expertise available for growing companies.
Magellan Solutions is dedicated to accomplishing one goal in mind: To grow your business from this day forward. That is why the company offers a wide range of inbound and outbound call center services.
Inbound Call Center Services
Customer Service
Technical and Helpdesk Support
Reservation and Bookings
Appointments
Order Processing
Multilingual Call Center Support
Email Support
24/7 Answering Service
Live Chat Support Services
Outbound Call Center Services
Appointment
Telemarketing
Telesales
B2B Sales
Lead Generation
Phone Surveys
BPO Services
Magellan Solutions offers a comprehensive suite of BPO solutions to accommodate all business' back-office support. Its client list has been expanding each year and it has decided to up the ante and offer new ones. Magellan has very satisfied clients who have trusted the company with tasks on data entry or data processing, medical coding and billing, order processing, accounting, legal outsourcing, loans service, credit card processing, loan and credit card debt collection, applied engineering, and social media customer care.
Data Entry
Outsourcing this job would be the best way with Magellan Solutions doing the task for you. Everything would be done according to how you want it to be.
Medical Coding and Billing
Outsourcing this kind of task to us, you can be sure that all of your company's and business' documentation would be properly and meticulously coded and billed.
Order Processing
We have a whole team of skilled individuals who have a good background in doing Order Processing.
Accounting Services
We have a bunch of accountants who are well trained to do this kind of task. They can do the work well and they can do it under pressure.
Legal Outsourcing
We have a huge team of legal workers who are well versed when it comes to all the legalese that comes with these tasks.Work is done in a timely manner and all details are given proper attention.
Loan Service
We will be the one communicating with the individuals who have taken loans from the company that outsourced the job. We will make sure that the interests and dues are paid on time and that the files are updated.
Contact Us
Magellan Solutions Outsourcing Inc.
Address: PB Mezzanine Floor, Summit One Tower, 530 Shaw Boulevard, Mandaluyong City, 1552 Philippines
Phone:
Philippines: +632 651 6772 to 73

US: 1 800 371 6224

INT'L: 1 650 204 3191

UK: 44 8082 803 175

AU: 61 1800 247 724
E-mail: inquire@magellan-solutions.com
Find us on Google Maps
sponsored links
SIMILAR COMPANIES/PRODUCTS/SERVICES
Terms of Use/Privacy Policy Advertise Buy me coffee
Magellan Solutions Outsourcing Inc.