Lectrix Solutions Inc. is a fully owned subsidiary of KGCS (Ken's General Construction Services) Founded is 2006 by founder Ken Savage. Ken's vision was to build a company whereby every project (big or small) stood for the highest level of workmanship and quality. Qualified work that was done right, with the utmost level of professionalism & courtesy. We are proud to say Ken's vision to this day holds true & now we are highly regarded as the company who is trusted to get the job done right.
We are one of the most reputable electrical contractors in Cebu, Lectrix Solutions combines innovation with time-tested craftsmanship provide you with cost-effective wiring repair, installation, and maintenance. Our licensed, certified electrical contractors conduct themselves with client-focused professionalism, integrity at all times.
Products & Services
Sales & Distribution of Electrical, Mechanical & Industrial Parts
Lectrix Solutions can help you source just about anything. Our global sourcing capabilities allow you to find the right products at the right prices. We are experts in sourcing electrical, mechanical and industrial parts not normally found in the country. If it exists we'll find it for you.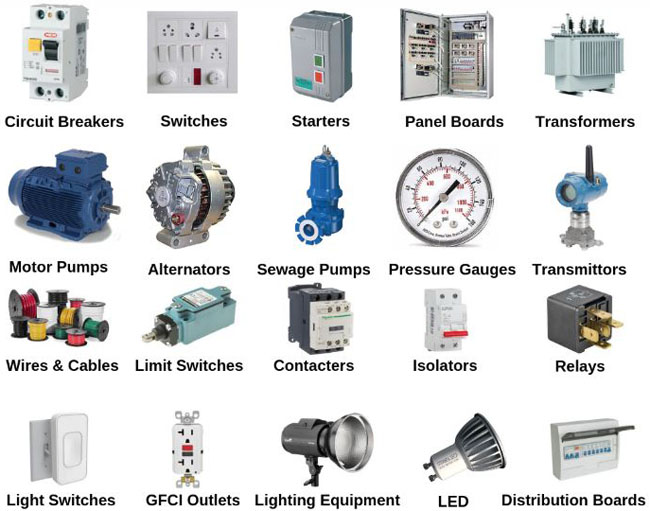 Domestic Services
Our electricians at Lectrix Solutions are all extensively trained with years of experience for your residential electrical needs. We're a full-service company and can handle any home electrical project you may have.
Wiring Upgrades & New Installs

Need to upgrade old, inadequate wiring or install new wiring? We'll evaluate your current electrical system and offer suggestions so that you can rest assured. We'll keep energy efficiency and cost-effectiveness in mind.

Energy Efficient Lighting

Want to cut back on your electrical bills and upgrade to energy efficient lighting? New, energy efficient lighting and lighting controls can include timers, occupancy sensors, fluorescent bulbs and more. Our team can advise you on what will work best in your home.

Backup Power

A permanently installed home backup generator protects your home automatically. A home backup generator delivers power directly to your home's electrical system, backing up your entire home or just the most essential items. Never be without power again.

Repairs & Trouble Shooting

Faulty electrical systems are a safety hazard. Lectrix Solutions's technicians repair malfunctioning receptacles and provide comprehensive troubleshooting and diagnosis of your home's power system.

Outdoor Lighting

Illuminate your outside space with energy-efficient outdoor lighting solutions. Imagine enjoying your summer nights outside, soaking in the lingering warmth and relaxing in your personal outdoor paradise.

Electrical Code Corrections

Home electrical inspections are a wise investment for residents preparing to sell, build, or buy a house. Waiting until the last minute to address electrical codes may be problematic and cause you costly delays.
Commercial Services
Your business has no room for error when it comes to your electrical system operating properly. It is best to call one of the most experienced knowledgeable master electricians in the Cebu area to resolve any electrical issues you may have.
Electrical Panel Upgrades

Electrical Safety Inspections

Service Upgrades

Electrical Re-wiring
Safety is always most important to Lectrix Solutions, and we make sure that our services keep customers safe from a fire or electric shock. So if you notice an issue on your premises, no matter how minor or major, give us a call today. We always provide FREE estimates.
Contact Us
Lectrix Solutions Inc.
Address: #1 Montebello Road, Apas, Cebu City, 6000 Cebu
Phone: (032) 343 4664
Mobile: 0917 720 5838
E-mail: lectrixsolutions@gmail.com
Find us on Google Maps
sponsored links
SIMILAR COMPANIES/PRODUCTS/SERVICES
Terms of Use/Privacy Policy Advertise Buy me coffee
Lectrix Solutions Inc.