LCTSI is a 100% Filipino corporation. The company achieved the status of a "Total Stored Energy Solutions Provider", on its 10 years of existence in the industry.
The company offers wide range of products from industrial batteries, fuel cells, renewable energy and to services such as installation, monitoring and testing, commissioning and preventive maintenance.
The company has created its own niche in the industry and established strong International and local allies and affiliates.
Products
MAIN PRODUCTS - BATTERIES
Primarily, the roles of battery are for: Starting Power, Voltage Regulation, Continuous Power, Energy Storage and Auxiliary & Emergency Power. All these applications are included in our products and with some recognition from our principals overseas.
INDUSTRIAL TYPE BATTERIES
VALVE REGULATED LEAD ACID BATTERY (VRLA)

Also, known as Sealed Maintenance Free batteries. We offer a wide range of Gel type and Absorbed Glass Mat (AGM) type batteries . These type of batteries are used for UPS Systems, Telecommunication Systems, Alarm Systems, Power Transmission and Distribution Systems and Power Plants.

VENTED TYPE LEAD ACID (VTLA)

We offer tubular and planté type of VTLA batteries. These types of batteries are typically used for High Capacity Rating UPS Systems, Manufacturing Plant Applications, Railways, Marine Equipment, Motive Applications including air transport, Reach Trucks, Electric Pallets, etc.

NiCAD – Nikel Cadmium Battery

Type of rechargeable battery using nickel oxide hydroxide and metallic cadmium as electrodes. These types of batteries are used for Railway Applications, Power Transmission and Distribution Systems, Power Plant Applications and Emergency Lighting.

LITHIUM ION

We offer Lithium Ion Batteries that are used for UPS Systems, Power Transmission and Distribution Systems, Power Plant Applications, Solar Power System Applications and Alarm Systems.
RENEWABLE ENERGY SOLUTIONS
Solar PV, Energy Storage System (ESS) and the Energy Management System (EMS) are the main products of LCTSI's energy solution. With inclusion of ESS, energy bill shall be further reduced through application of PV Intermittency, Peaker Substitution, Spinning Reserve and Back Up. The ESS can operate independently as the main power supply in the area without electricity or when there's power network blackout, serve as Energy Storage bank and manage power consumption (Time of Use) using the Energy Management System. ESS can cater smaller scale as low as 4KW and customized large capacity.
SOLAR POWER

Solar Panels for commercial and residential use.

RESERVED ENERGY

Energy Storage System helps control energy from renewable sources. The System also helps stabilize power generation and consumption. This system can be used for Hybrid and Green Deployment, Renewable Energy Management, Grid Power Quality Management and Uninterruptible Power Source.

POWER BANK PLUS

In partnership with Link Data , we offer a complete battery monitoring and control system by providing Energy Storage Solutions for application such as peak-shaving, renewable energy integration and frequency regulation with the Panasonic world-leading lithium-ion battery technology.

FUEL CELL

A new technology that can be used as back-up power for telecommunications and a wide range of applications. This technology has more advantage compared to the traditional back-up power sources such as generators and batteries.
POWER PILLAR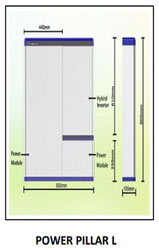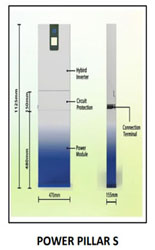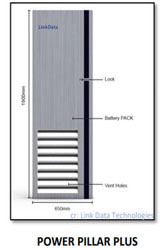 ENERGY STORAGE MANAGEMENT SYSTEM
A web-based application designed for customers to control and monitor grid wide Energy Storage System (ESS). It can view system information over the course of a day, week, month, or year, without interfering with how it is being operated. Panasonic has the power to support a wide range of small or large, commercial or residential applications.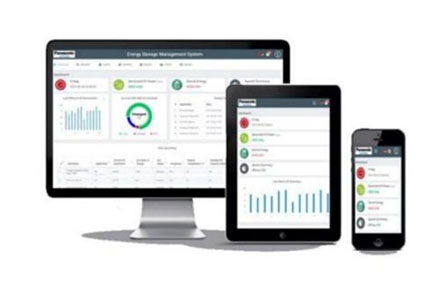 Services
Battery Charging, Testing (Battery cycle test, State of health test, Impedance test, Resistance test, Conductance test)
Fabrication, Preventive Maintenance

Installation of Horizon Fuel Cell
Installation of Solar Panel and Commissioning

Partners
Ritar International Group
Established on May 2002
One of the largest manufacturing plant in China
LCTSI is the authorized sole distributor in the Philippines.
Exide Technologies Inc.
Global leader in stored electrical energy.
One of the world's largest producers and recyclers of lead acid batteries
Hitachi Chemical
Established in Tokyo, Japan on 1916.
One of the Most Trusted Asian Manufacturer.
LCTSI is the authorized dealer for Philippine market.
Eternity Technologies
One of the world's most advanced plant for manufacturing traction batteries
LCTSI is the authorized distributor in the Philippines.
Horizon Fuel Cell Technologies
Founded in Singapore in 2003.
LCTSI is the authorized dealer for Philippine market.
ATIB Elettronica
One of the crucial international players in the battery charging industry.
LCTSI is the authorized dealer in the Philippines.
Jinko Solar
One of the world's largest solar panel manufacturers
A global leader in the solar industry.
Link Data Technologies and Panasonic
Founded in December 2009
Jointly established an industrial base for Lithium Ion Batteries
Affiliations
Institute of Integrated Electrical Engineers of the Philippines, Inc
Philippine Contractors Accreditation Board
Society of Philippine Electrotechnical Constructors and Suppliers Inc.
Asean Federation of Electrical Engineering Contractors
Contact Us
Lead Core Technology System Incorporated
Address: #55 Road 20 Bahay Toro Project 8, Quezon City, Philippines 1106
Phone: (02) 351-7590 | (02) 352-2209 | (02) 453-0843 | (02) 455-8190
E-mail: sales@lctsi.com
Find us on Google Maps
sponsored links
SIMILAR COMPANIES/PRODUCTS/SERVICES
Terms of Use/Privacy Policy Advertise Buy me coffee