Lambert Williams Logistics, Inc., is a 3rd party source provider of supply chain solutions. We are a dynamic player in the rapidly growing, time-critical delivery service. We pride ourselves at being on the cutting edge of freight and supply chain management. Lambert Williams Logistics, Inc., is committed to provide customized, cost-effective business transportation solutions to customers who want to achieve the considerable benefits of outsourcing their logistics services requirements.
We help deliver food on your table
Lambert Williams Cold Chain Management Solution provides you with a seamless movement of perishable goods from a supplier's sourcing point to the dealers or end consumer. We handle seafood, chicken, eggs, hotdogs, chilled drinks, or bananas. With our extensive experience in logistics management, reefer forwarding, terminal handling, documentation and local distribution, we are able to provide the solutions ensuring every aspect links up with one another perfectly.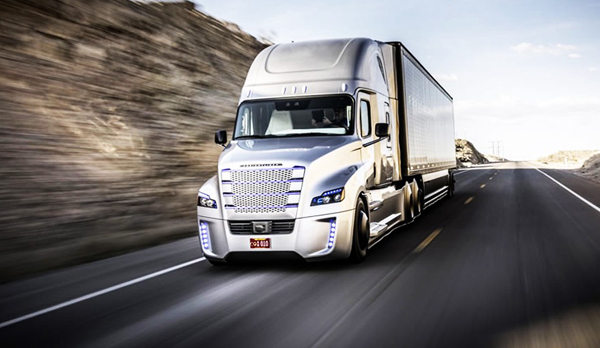 Lambert Williams Logistics, Inc. was formed by men and women with long years of experience in customs brokerage, shipping and freight forwarding with the objective of providing a full range of ground transport, air and ocean services to manufacturers and traders all over the country and around the world through an integrated network.
The concept of integrated network combines all the advantages of dealing with our nationwide service centers and international forwarders from/to the port cities with the valuable linkage. This is achieved through close interpersonal communication and electronic information. Working with our nationwide service centers and strategic overseas partner, we maintain a conscious effort to provide our customers and clients with reduced transportation and insurance rates, and a uniform level of professional service.
Lambert Williams' main activities are in shipping and transportation catering to international, regional and domestic trade.
Services
Freight Management Services
Sea Freight Forwarding
Air Freight Forwarding
Business and Household Removals
Breakbulk Handlling
Consolidation/Deconsolidation
Buyers Consolidation
Project Cargo Handling
Customs Management
Supply Chain Management
Motorcycle Distribution Solution
Distribution Technology System
Cold Chain Management Solutions
Reverse Logistics
Warehouse Services
Bulk Packaging Solutions
Kitting, and Assembly of Products
Motorcycle Storage
Household Goods Storage
Partners
Lambert Williams Logistics, Inc. is a member of WCA Family of Logistics Networks under Advanced Professional Logistics Network (APLN), a strong, independent global network of highly qualified and professional forwarders and logistics operators. This is a global network for independent freight forwarders with more than 754 members in 314 cities in more than 125 countries. APLN offers shippers and buyers worldwide the optimum choice in international forwarding.
Personal service and competitive pricing is backed up by the unrivalled resources of the WCA Family of Logistic Networks, the worlds most powerful grouping of independent freight forwarders with 3404 member offices in nearly 697 cities and ports worldwide more logistics power than all other networks put together.
As a member of APLN, we work every day with top-quality partners in every major city in the world, so wherever you need to ship, APLN has it covered. APLN represents only the cream of international independent forwarders.
By using our APLN partners in other countries, our shippers and buyers benefit from the personal attention and drive for customer satisfaction that only independent expert forwarders can provide, coupled with the technological support of WCA Family.
Contact Us
Lambert Williams Logistics, Inc.
Address: J1 Ninoy Aquino Avenue, San Dionisio, Paranaque City, 1700 Philippines
Phone: (632) 820-8140 to 45
Fax: (632) 829-7819
E-mail: sales@lambertwilliams.com | customerservice@lambertwilliams.com
Find us on Google Maps
sponsored links
SIMILAR COMPANIES/PRODUCTS/SERVICES
Terms of Use/Privacy Policy Advertise Buy me coffee
Lambert Williams Logistics, Inc.