Labquip is a specialized laboratory equipment supply house. In the same business for over 30 years, we have grown to have offices and staff in 8 countries of Asia, and still growing. Collectively and directly, we employ over 90 associates.
The Labquip product range includes general laboratory equipment, instruments, and specialties in Science. We continue to add innovative products and to work on cutting edge technologies. Working with some of the best manufacturers in the business, we always provide excellent products and services.
Our clients are the Research Institutes, Hospitals, Schools, Regulatory Bodies, Industrial and Commercial Testing Labs.
We are not only a business but a growing family. The Labquip Family is present in all the countries from India to Taiwan. Together, we present an integrated sales, marketing and support force in the region.
Closely interlinked by daily and frequent communication
Shared resources
Unified marketing
Technical support
Stock
Finance
Labquip has a proven track record of partnerships with our suppliers and clients in every country in Asia. Your success is ours too.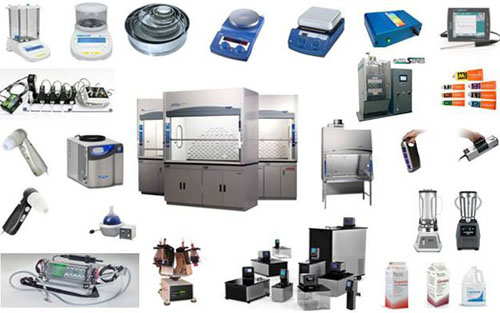 Product Brands
General Laboratory
Troemner
IKA
PolyScience
Glas-Col
Labconco
Spectroline
Waring
Eberbach
Adam
Kaltis
Glenammer
Onset
StellarNet
Spectroline
CamSpec
Lambda
AZ-instrument
Ventilated Enclosures
Teaching Sciences
Vernier
Edvotek
ProScope
iWorx
Cleaning Solutions
Plant Physiology
Qubit Systems
Walz
Hansatech
ADC Bioscientific Ltd
Delta-T
Pronamic
Phenometrics
UPRtek
Lab Animal Care
LQ-Polylab
LabTech
Carver
Apiezon
Anseros
Water Purification
Pharmalab
Biologics
Ohkawara Kakohki
LabPlant UK
Contact Us
Labquip (S) Pte Ltd - Philippines Rep Office
Address: Medical Plaza Building, 25 San Miguel Ave, San Antonio, Pasig, Metro Manila
Phone: (02) 224 2000
Find us on Google Maps
Labquip (S) Pte Ltd - Cavite, Philippines Rep Office
Address: Phase 9 Blk 46 Lot 14-16 Plainfield St., Greensboro, Governor's Hill Subdivision, General Trias, Cavite
Phone: (046) 409 2588
sponsored links
SIMILAR COMPANIES/PRODUCTS/SERVICES
Terms of Use/Privacy Policy Advertise Buy me coffee