Kittelson & Carpo Consulting is a Manila-based business consulting firm that provides business consultancy services to foreign and local companies setting up operations in the Philippines.
K&C is a "one-stop-shop" dedicated to quickly get your new company up and running including business registration, tax incentives, payroll, recruitment and consulting on human resources. Our Business Consultants and lawyers will take the time to carefully assess your business intention, and provide the necessary assistance for the success of your chosen venture.
Our firm is the subsidiary company in the Philippines of InCorp, the leading corporate solutions provider in Southeast Asia with a strong regional presence in seven Southeast Asian countries, including China and India. InCorp combines some of the most established and reliable consulting firms in Asia to provide cross-border professional services and help companies successfully expand their operations in the Asia-Pacific region.
Since the firm's incorporation in 2007, it has registered and assisted more than 1,000 foreign companies setting up in the Philippines. Our business consultancy firm boasts an in-house group of lawyers, business registration consultants, visa consultants and HR specialists to provide viable solutions for your company.
SOME OF OUR CLIENTS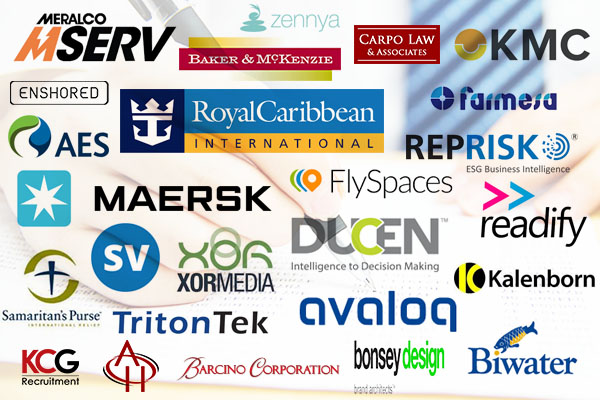 WHY CHOOSE US
Our portfolio of services is designed to support your business from its initial conception in the Philippines to its expansion journey in Southeast Asia.
Integrated Business Ecosystem Across 9 Countries in Asia
Trusted Cross-border Advisor and Expansion Accelerator
Dynamic Team of Multinational Professionals
A Frontier on Providing Valuable Insights on Best Practices in Doing Business in Asia
Operates in the Center of the Fastest Growing Economic Region in the World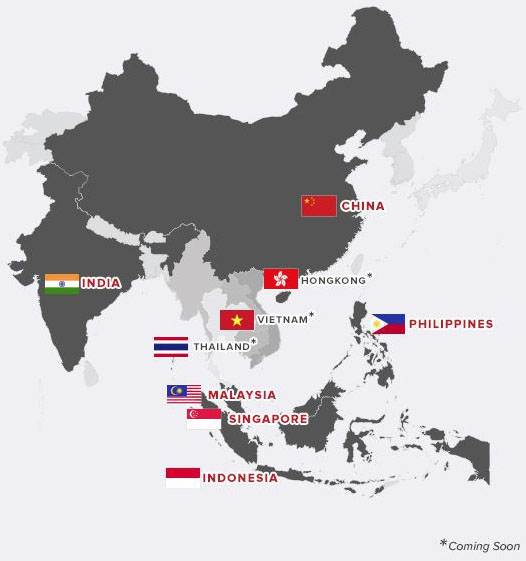 FREE CONSULTATION WITH OUR TEAMS
Business Consultants to discuss registration
HR Consultants to discuss salary structure & HR services
Recruiters to discuss human capital needs
Visa Consultants to discuss visa and work permit options
Certified Payroll Professionals to discuss payroll processing
Real Estate Consultants to discuss office space options
Services
K&C provides full business consulting services to address your company's corporate law, payroll, and human resources needs. Our Consultants will spend time and discuss your business and entry plans in the Philippines during an initial consultation free of charge. During this time we determine what type of business vehicle should be registered with the Philippines SEC and whether you require registration with other secondary government agencies.
Company Incorporation
Determine the correct business vertical for your company
Register 100% foreign owned company
Identify corporate structure and Incorporators
Draft Articles of Incorporation and By-Laws
Process documents with SEC and other government agencies
Company Registration with PEZA or BOI
Determine whether your company is eligible for PEZA or BOI
Organize and fill out all required documents
Process all documents with PEZA or BOI
Corporate Services
Company Formation
Secretarial Services
Government Compliance
Product Registration with FDA & LTO License
Determine classification of product for the Philippine market
Organize and fill out all required documents
Secure license with LTO
Registration product with FDA
Payroll Firm
Payroll
Remittance to government agencies
Recruitment & Executive Search Firm
Call Center Agents & Support Representatives
Software & Web Developers
Graphic & Flash Designers
3D Animators
IT Engineers
System Administrators
Expatriate Management
Accountants & CPAs
Marketing, PR & Media
Visas & Immigration Firm
Determine which type of Visas best suits you
Organize and fill out all required documents
Process all documents with Bureau of Immigration (BI)
Working Permits for Foreign Employees
Organize and fill out all required documents
Process all documents with Department of Labor & Employment (DOLE) Coordinate between DOLE and BI
Employee Manuals & Contacts
Draft staff, management, and foreign employee contracts which comply with the Labor Code of the Philippines
Draft an overall employee manual which complies with the Labor Code of the Philippines
Notify you of updates and amendments to the Labor Code
HR Consulting
Best hiring practices
Organizational chart
Expectations of local employees
Salary structure
Acquisition of Call Centers and IT-BPO Companies
Acquisitions
Partnerships
Joint Ventures
Investment
Contact Us
Kittelson & Carpo Consulting
BGC OFFICE (HEADQUARTERS)
8th Floor, Marajo Tower, 312 26th Street West corner 4th Avenue, Bonifacio Global City, Taguig, Philippines 1634
MAKATI OFFICE (SATELLITE)
21-B Rufino Pacific Tower, 6784 Ayala Avenue corner Rufino St., Makati City, Philippines 1226
CEBU OFFICE
18th Floor, Skyrise 4 West Geonzon Street, Cebu IT Park, Cebu City, Philippines
SINGAPORE OFFICE
30 Cecil Street, #21-08 Prudential Tower, Singapore 049712
CONTACT
PH Office: (+632) 224-1833
Mobile: (+63) 998-962-0430
USA: (415) 230-0608
AU: (61) 2-8003-7020
Email: info@kittelsoncarpo.com
Find us on Google Maps
sponsored links
back to business directory home page