ECOTECH can help you minimize your waste management cost and improve your environmental performance through sound professional advice and innovative technological solutions. We will work with you every step of the way to develop feasible alternatives and identify the most compliant and cost effective option.
ECOTECH is committed to providing the highest level of Service, Safety and Convenience, delivered by highly trained professionals using the best equipment in the industry.
ECOTECH supports the promotion of sustainable development by preventing pollution, safeguarding our natural resources, and protecting public health and safety.
We offer a wide range of environmental management services to cater to the needs of the rapidly growing industry sector. Our on-site and off-site services are customized to meet your individual and site-specific requirements. We offer a variety of recycling options and waste management solutions to our customers.
We have pioneered stringent approval and waste handling procedures that meets regulatory requirements. Our industrial management principles demonstrate our commitment to providing quality environmental services that meet customer expectations, protect the environment, ensure safety and maintain compliance with regulatory standards.
As the exclusive partner of VIROTEC GLOBAL SOLUTIONS in the Philippines, we employ the most cost-effective and innovative technology to help our customers manage the environmental and regulatory challenges of waste treatment, management and disposal. Our quality control procedures ensure that we provide services and solutions that are compliant and adherent to the standards of the regulatory agencies and within the specifications of our customers.
Mission
ECOTECH is dedicated to actively contribute in improving the environmental quality by promoting sustainable development through actual utilization of alternative solutions to waste management and disposal needs of the industrial market. We promote reclamation as an environmentally preferred option that significantly reduces liability and decreases the cost of waste disposal, as well as provide economical reprocessed products for use.
Vision
Provide transportation, handling, management, storage, treatment, recycling and disposal services of industrial waste products by using practical, effective, and safe technology and solutions.
Services
Management and Consultation Services
ECOTECH is strongly motivated to become the leader in the waste management industry through providing quality and total customer satisfaction. We can assist you to identify and quantify chemical treatment, disposal, and recycling options. We can also help you interpret and provide professional guidance on government regulations, conduct reviews on waste generation, treatment and disposal processes, and manage logistics. These are all part of our comprehensive waste management program and services.
Industrial Services
ECOTECH is also a turnkey environmental services company. We provide industrial cleaning, maintenance and waste handling services. We have state-of-the-art industrial cleaning equipment and maintain a special services group capable of meeting any industrial service needs. Whether it is an industrial cleaning program or a major remedial project, and whether the project may be on-site or off-site, we offer a range of high quality services to efficiently and effectively manage and accomplish the project.
Laboratory Services
ECOTECH commissions its own in-house laboratory which provides essential support in all aspects of our business. Our laboratory technicians possess the knowledge and analytical expertise needed to handle and process the different waste materials that come into our facility to verify the intended treatment or recycling process and the results of such. We ensure that the quality of our treatment methods and the materials and equipment that we use strictly meet our specifications. In addition, the laboratory ensures our strict compliance to all pertinent effluent and disposal regulations.
Transportation Services
ECOTECH provides waste hauling services that set new standards for the waste management industry. We can provide or arrange for the transportation needed to meet your delivery or shipping requirements. Our transportation fleet enables us to manage the transport of waste from the point of generation up to the final disposal, minimizing cost and liability. We are licensed to haul waste in nearly every area in the country. Our fleet includes everything from tanker trucks to box vans which enable us to handle all types and volumes of waste. Our state-of-the-art GPS tracking system guarantees the safe, secure and fast transport of all waste.
Wastes Accepted for Processing
ECOTECH is committed to the service of the industrial market through finding and implementing waste management solutions. True to its core of business, ECOTECH has established its own waste treatment facility which is duly recognized by the Department of Natural Resources – Environmental Management Bureau and is fully capable of and dedicated to acceptance, storage and treatment of hazardous wastes. Clients are ensured that all incoming waste materials are sorted and properly stored in safe designated areas prior to treatment. Also, clients are ensured that the treatment technologies and solutions that we utilize are specific for each type of hazardous waste accepted and that all treatment products are compliant to the requirements for reuse or final disposal.
Wastewater & Sludge
ECOTECH is capable of treating heavy metal-laden wastewater and sludge in our own wastewater and sludge treatment facility through the use of the proprietary Virotec Technology. The treatment process results in clear, heavy metal-free water that is ready for discharge and a compact, non-leachable sludge for safe disposal in any accredited industrial landfill.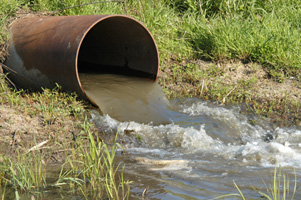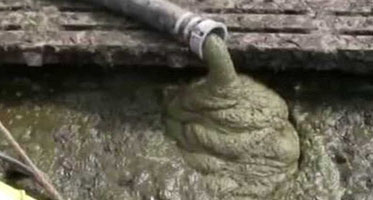 Solvents
ECOTECH accepts spent organic solvents and solvent-containing substances such as pigments, resins and polymers from different industrial processes. These wastes undergo meticulous fractional distillation, separating large quantities of mixed solvents into one or two significant components and producing new solvent stocks of high purity for reuse and/or sale.

Acid & Alkali Wastes
ECOTECH is highly equipped in the acceptance and treatment of acidic and alkali wastes. The wastewater treatment facility is capable of safely and cost-effectively neutralizing the pH of such wastes which result in clean water that meets the requirements of regulatory bodies and is ready for discharge.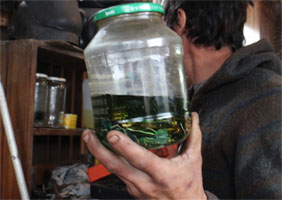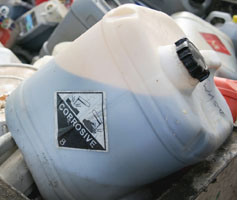 Busted Fluorescent Bulbs
ECOTECH is capable of fast and safe treatment and disposal of busted fluorescent lamps through the use of a controlled emission system. The system is able to crush not only straight bulbs but also U-shaped ones at a rate of a bulb per second, which makes it very rapid and efficient.

Used Oil
ECOTECH accepts used oils of any composition and concentration, whether it is mixed with water or not. The oil content of such substances and mixtures are efficiently recovered and reused in the operational processes through the use of effective separation and filtration techniques and equipment.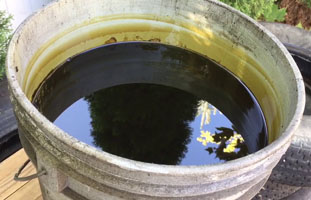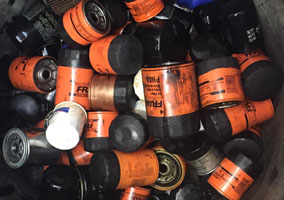 Contaminated Materials
ECOTECH accepts contaminated materials and containers such as used drums, carboys, cans, rags, gloves and absorbent materials. These materials are properly and safely decontaminated through highly powered washing with chemical additives and cleansing agents prior to reuse or final disposal.

Virotec Technology
Virotec is a world leader in implementing unique technologies that tackle the major problems of environmental degradation and the accumulation of human and industrial wastes.
ViroFlow™ Technology
ViroFlow™ Technology revolutionizes INDUSTRIAL WASTEWATER TREATMENT. Allows many industries to economically meet stringent EPA discharge levels.
The solution to contaminated wastewater and solids in industrial applications, including metal finishing, tanneries and manufacturing. Reduces high concentrations of heavy metals such as nickel, chromium, lead and zinc as well as Biological Oxygen Demand and Total Suspended Solids (TSS).
ViroSewage™ Technology
New technology that sets new global standards for SEWAGE TREATMENT. Eliminates odour, removes phosphorous and produces environmentally safe, recyclable biosolids.
Removes phosphorous heavy metals and odour from sewage effluent centrate, reduces BOD, amnonia, nitrogen and TSS in the effluent stream and treats biosolids for pathogens, odour and other contaminants. Results in reduced composting times.
ViroSoil™ Technology
Exciting new technologies for SOILS. ViroBind™ reagent neutralises acid sulphate soils.
A total solution for the treatment and remediation of contaminated soils and sediments. Developed to treat acid sulphate soils (ASS), heavy metal contaminated soils (including chromium, lead and arsenic) and soil applications including Rapid-Sequestro Degradation of hydrocarbons such as diesel, petrol and oil.
ViroMine™ Technology
A 'world first' technology that enables the MINING INDUSTRY to convert toxic dams into clean water reservoirs and neutralise Acid Mine Drainage.
Total solution to the management and treatment of waste in the mining industry. Developed to treat acidity and heavy metal contamination of tailingsdam wastewater, tailings, waste rock, contaminated process water and other solid and liquid waste on all sized mine sites.
For more information on Virotec technologies please visit the Virotec website.
The Message Is Clear
Contact Us
JM Ecotech Solutions Co.
Address: 168 General Luis St., Brgy. Kaybiga, Caloocan City, 1420 Philippines
Phone: +632 936 4632
Fax: +632 936 2317
E-mail: sales@jmecotech.com
Find us on Google Maps
sponsored links
SIMILAR COMPANIES/PRODUCTS/SERVICES
Terms of Use/Privacy Policy Advertise Buy me coffee
JM Ecotech Solutions Co.