1. About Us / Products - Environment
INCA Philippines is one of the oldest and most experienced rotomoulding companies in the world. We are a specialized plastic product manufacturer and a pioneer in rotomoulding technology in Asia with existing operations in the Philippines, Thailand and Malaysia.
INCA PHILIPPINES, INC. designs, manufactures, and markets plastic products using the process of rotational molding. INCA only uses virgin Polyethylene resins that are approved by the United States Food and Drug Administration (FDA), certified food grade by the Philippine Bureau of Food and Drugs (BFAD), and compounded with ultraviolet (UV) stabilizers for maximum outdoor use protection.
Founded in 1988 in the Philippines, INCA has also established manufacturing facilities in Malaysia and Thailand to cover and serve the ASEAN region. INCA has an engineering design team and operates a mold shop in the Philippines, which fabricates molds and proprietary tools. This enables INCA to rapidly prototype custom designs and produce plastic products in just a few weeks, setting it apart from other plastic processors.
Plastic products manufactured by INCA include large storage tanks, environmental bins, road safety products (traffic cones, road barriers, signs), drum containers, drum liners, handling trays, industrial tote boxes, toys, vending carts, product merchandisers, planters, recreational boats, floats, pontoons, beer kegs, insulated containers, and agricultural tanks and containers, mariculture fish cages, among others.
INCA can also print corporate logos and/or messages on its products to highlight a corporate image or enhance an advertising message you may want to convey.
Include INCA in the development of your product designs and watch your ideas shape into plastics!!
Products - Invironment
Solid waste segregation, collection & compost bins / disposable trash bin / wheeled rolling trash bin / plastic garbage chute.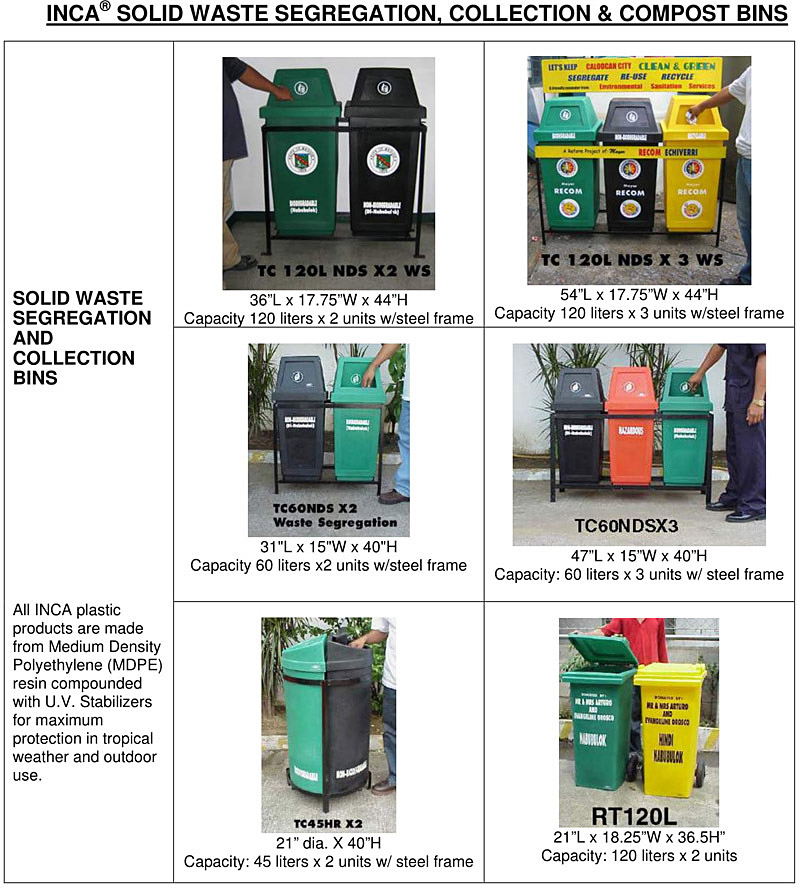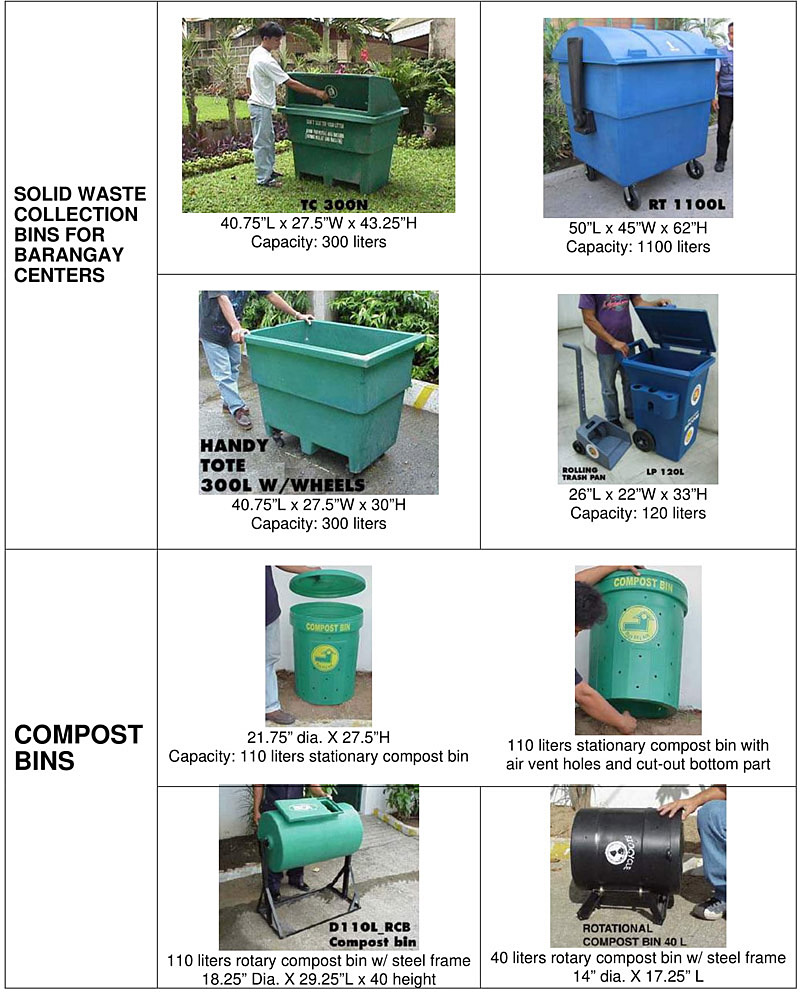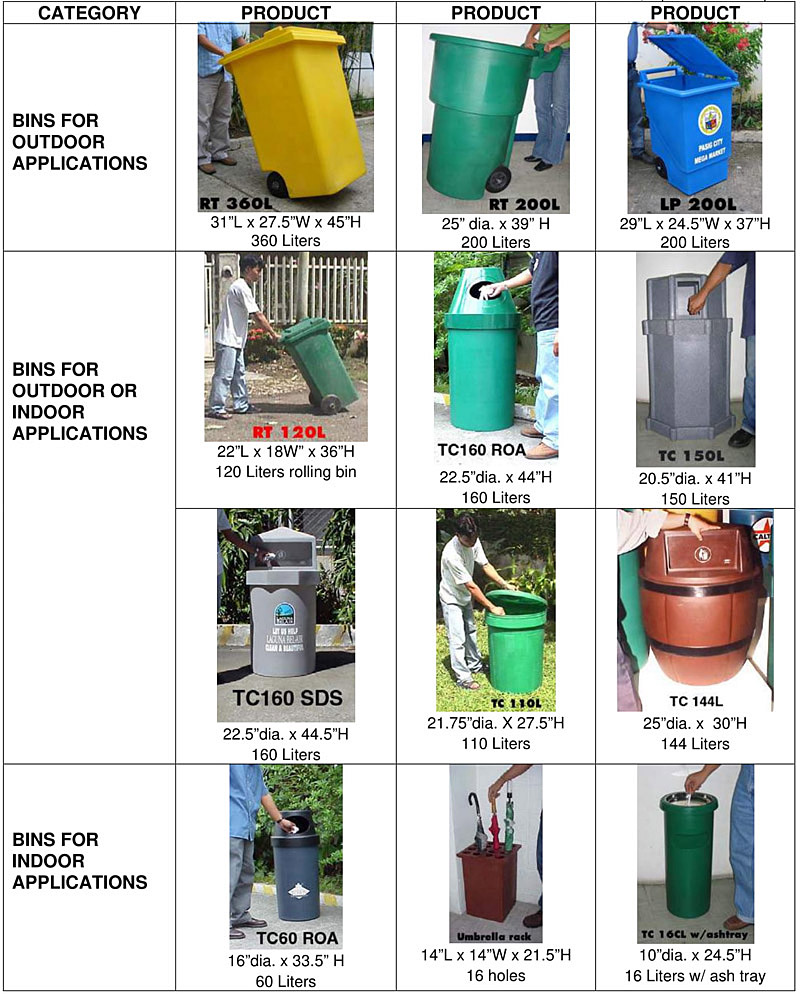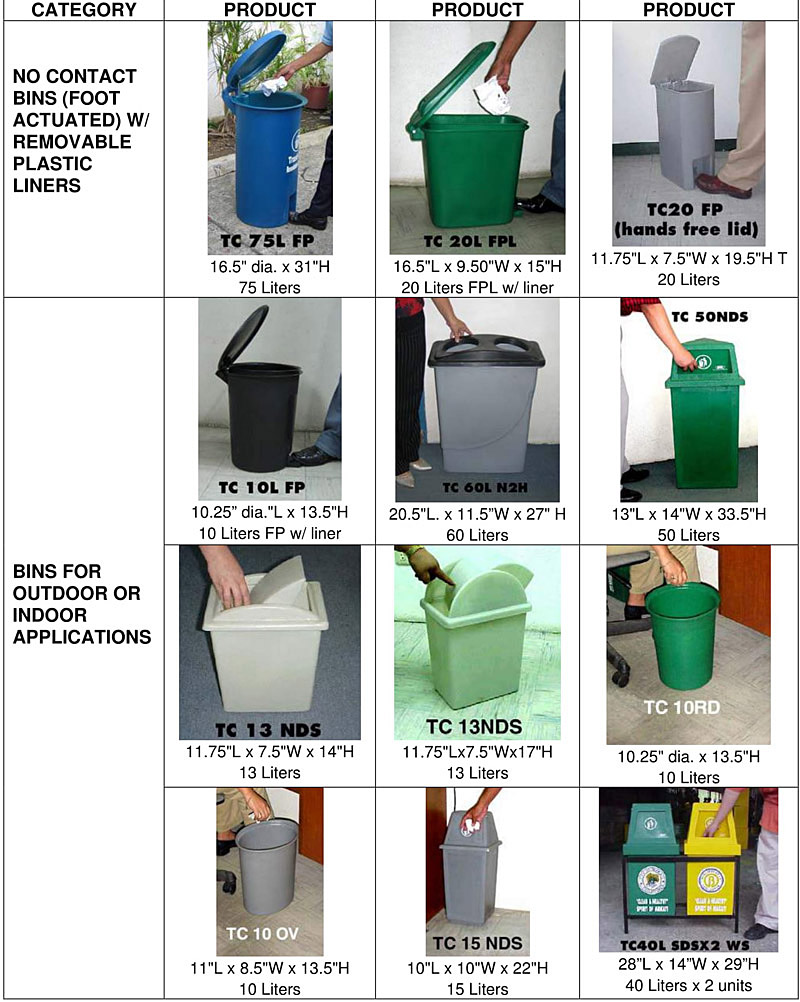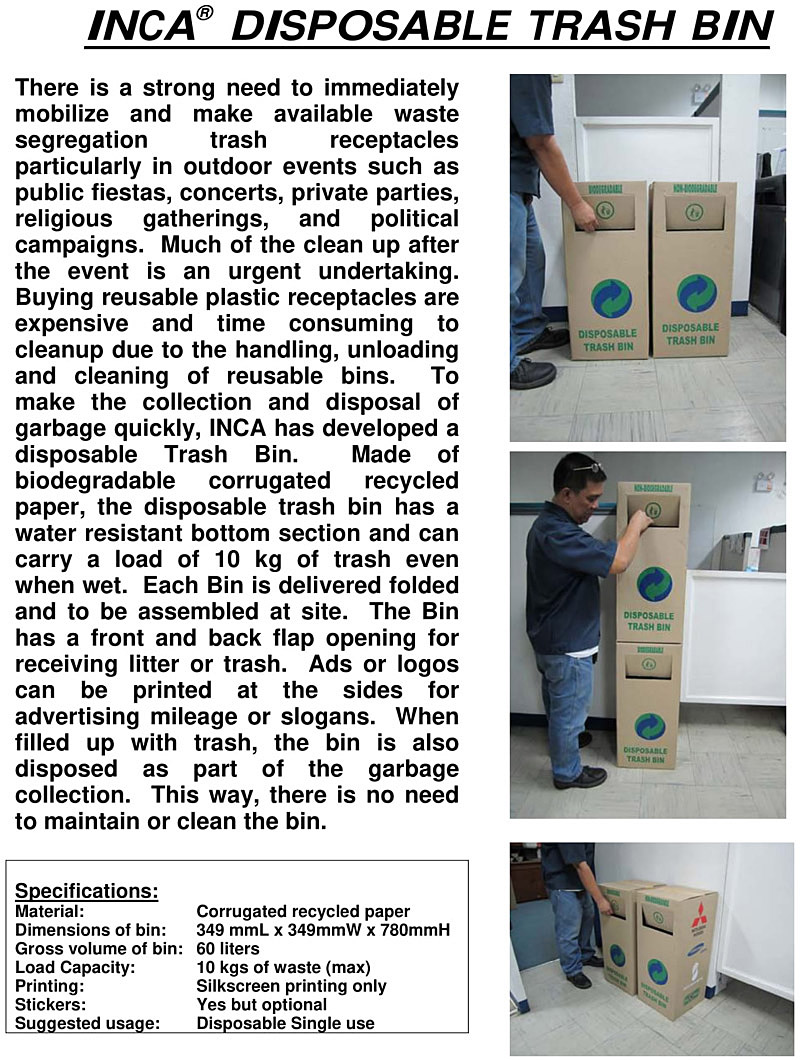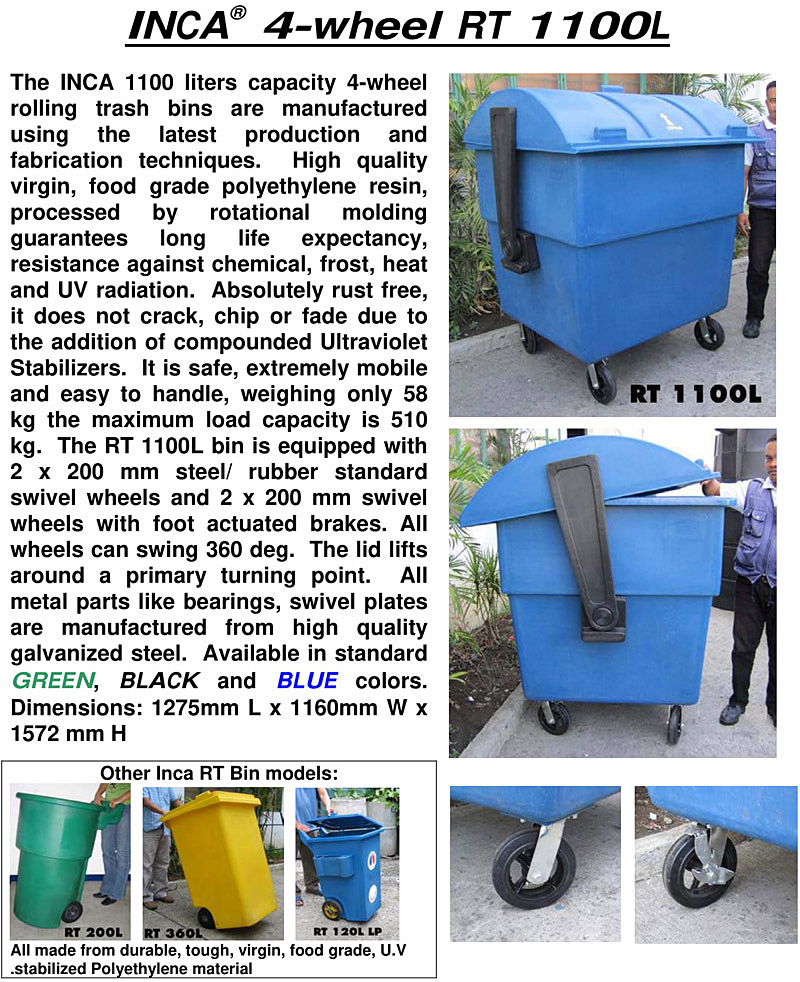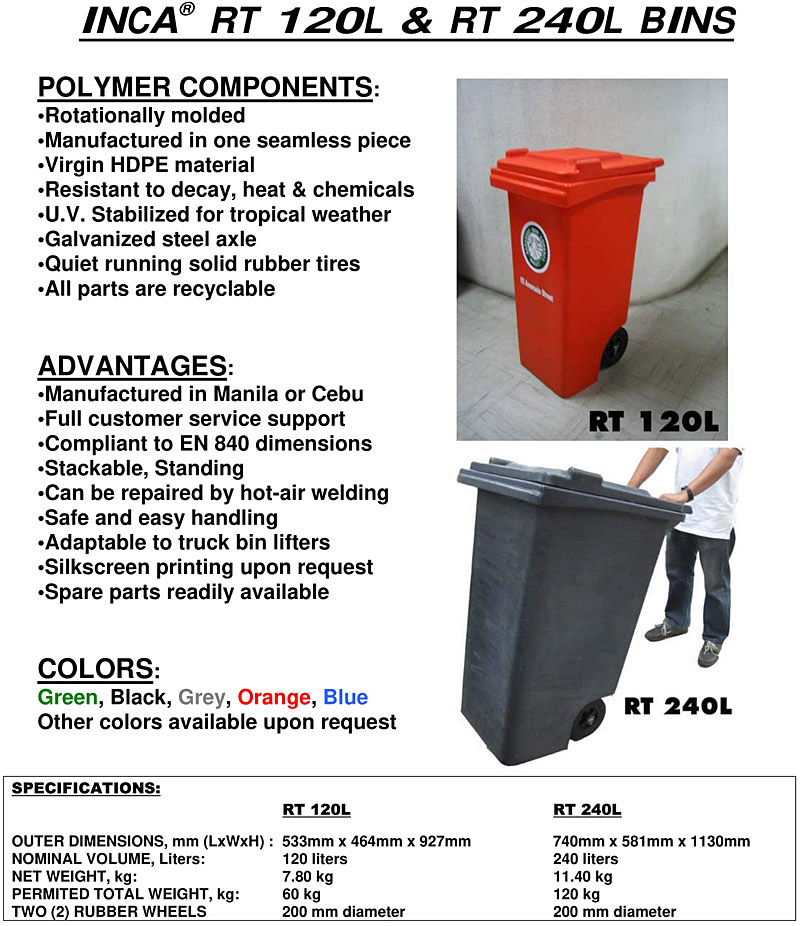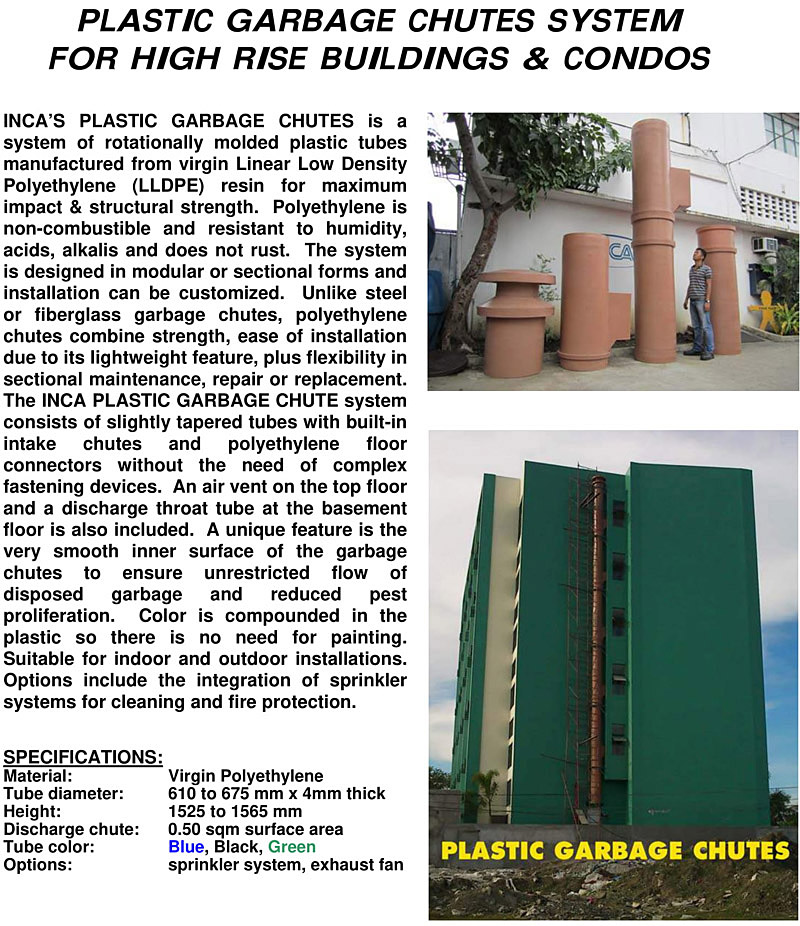 sponsored links
SIMILAR COMPANIES/PRODUCTS/SERVICES
Terms of Use/Privacy Policy Advertise Buy me coffee