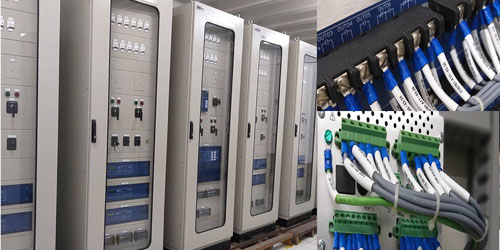 Completed protection and control panels at MERALCO Balintawak Substation
Integrated Engineering Solutions, Inc. (IES) provides electrical design, consultancy, power system studies, SCADA & automation, integration, installation, commissioning, panel wiring & assembly, maintenance and testing services to power generation and transmission companies, independent power producers (IPPs), distribution utilities, electric cooperatives, large industrial and commercial establishments, multinational companies that need local expertise on turnkey projects, and contractors that need sophisticated test equipment.
Its management has entrepreneurial and technical exposure with an aggregate of more than 100 years of experience in the electric utility industry. IES adheres to corporate good governance practices and is set for ISO 9001:2008 certification. IES believes in taking care of the environment and in developing the full potential of its people to become responsible members of society.
IES is an affiliate of Sunertech Corporation in the implementation of many projects in the areas of design, wiring, testing, commissioning, automation, and integration of various electrical systems.
IES ensures that services are implemented in accordance with the applicable international, local or manufacturer's standards. We are available 24/7.
IES is licensed by the Philippine Contractors Accreditation Board (PCAB) and follows the InterNational Electrical Testing Association (NETA) standards for Electrical Works.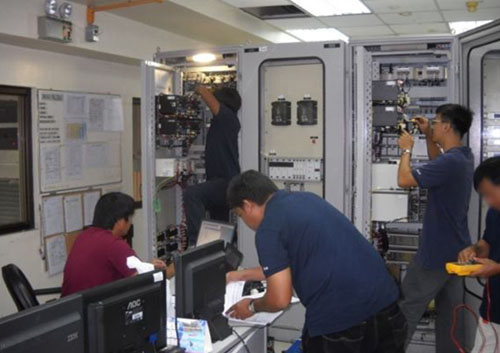 Line impedance testing of transmission lines at National Grid Corporation
of the Philippines (NGCP)
Services
IES offers a holistic brand of service that ensures comprehensive diagnosis and complete solutions tailor-fitted to customer's specific need.
Electrical Design

Preparation of electrical design for new and/or upgrading of electrical installation of high-rise residential and commercial buildings, substation equipment and facilities, protection and control panel layout and wiring diagrams.

Consultancy

Consultancy services related to power system study, automation and integration, and medium and low voltage systems.

Power System Studies

Preparation of power system study and analysis using ETAP electrical power system design and analysis software for equipment evaluation, cable sizing & ampacity, load flow, voltage drop, panel studies & single phase systems, short circuit analysis, protective device coordination and sequence of operation.

SCADA and Automation

Automation of integrated substation equipment and devices including supervisory control and data acquisition (SCADA), data logging of meter reading, breakers and disconnect switch status, controls of breakers and disconnects, controls of on-load tap changers (OLTC) and monitoring of transformer installed devices and substation events.

Integration

Integration of substation devices such us protection & control relays, meters, circuit breaker controls, motorized disconnect controls and transformer monitors & controls.

Installation and Commissioning

Installation and commissioning of pre-wired protection and control panels, meter panels, SCADA panels and other online substation monitoring devices.

Panel Wiring and Assembly

Maintenace and Testing

POWER TRANSFORMER TESTING

Turns Radio Test
Polarity Test
Insulation Resistance Test
Insulation Power Factor Test
Winding Resistance Measurement
Exciting Current Measurement
Ground Resistance Test
Tap Charger Check
Oil Test/ Dissolved Gas Analysis

POWER CIRCUIT BREAKER TESTING

Timing Test
Contact Resistance Test
Ground Resistance Test
Insulation Resistance Test
Insulation Power Factor Test
DC High Potential Test

CURRENT TRANSFORMER TESTING

Ratio, Burden and Polarity Test
Phase and Magnitude Error Test
Excitation/Saturation Test
Insulation Resistance Test
CT Circuit Continuity Test

POTENTIAL TRANSFORMER TESTING

Ratio and Polarity Test
Phase and Magnitude Error Test
Secondary Burden Test
Insulation Resistance Test
Excitation Test

OTHER TESTS

Recloser Testing
Power Factor of Insulting Liquid and Permittivity Testing
Primary Current Injection of up to 2,000 Amperes

Other Services

FIELD SERVICES

Electrical Troubleshooting and Repair
Preventive Maintenance
Maintenance Testing
High/medium/low voltage circuit breakers
Instrument Transformer
Meters and transducers tests and calibration
Protective relays tests and calibation
Switchgears and switchboards
Panelboards and motor control centers
Disconnect switches
Automatic transfer switches
Surge arresters
Power Cables
Communiciation
Capacitors and reactors
Generators and motors
Ground Resistance Testing
Time Travel Tests and Analysis
Harmonic and Power Quality Measurements
Voltage/Load Recording
Line Impedance Testing

ENGINEERING

Protection System Upgrade
Pre-wired Panels
Retrofitting
Power Quality Analysis
Grounding Audit

STARTUP

Acceptance Testing
Performance Baseline

PREDICTIVE MAINTENANCE

Dissolved Gas Analysis
Thermographic Scanning
Ultrasonic Detection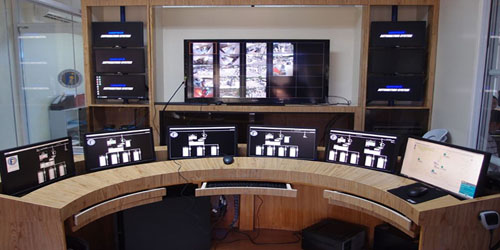 Installation, testing and commissioning of a SCADA master station for
First Bukidnon Electric Cooperative's (FIBECO) electric distribution system
Clients (partial list)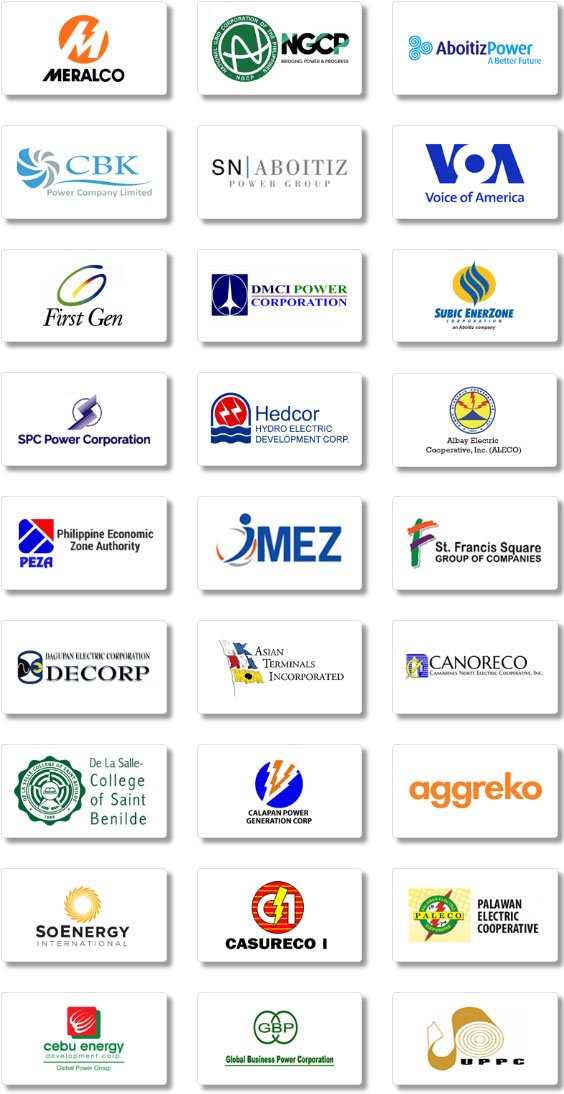 Contact Us
Integrated Engineering Solutions, Inc.
Address: 2/F The Victoria Plaza 41 Annapolis St., Greenhills, San Juan City 1502
Phone: (+63) 2 8727-0621 | 8724-7203 | (02) 542 8957
Fax: (+63) 2 8721-2271
E-mail: info@ies.com.ph
Find us on Google Maps
sponsored links
SIMILAR COMPANIES/PRODUCTS/SERVICES
Terms of Use/Privacy Policy Advertise Buy me coffee
Integrated Engineering Solutions, Inc.