Guzent has been in business for over 50 years. We have a 24,000 (twenty four thousand) square meter facility right in the heart of Metro Manila, Philippines. We provide technical support, service & parts to our customers
We are involved in the sales & rental of Aerial Platforms, Air Compressors, Backhoes, Loaders, Boom Trucks, Cranes, Excavators, Forklifts, Generators, Graders, Hydraulic Breakers, Jack Hammers, Light Towers, Wheel Loaders, Manliests, Road Rollers, Vibratory Compactors, Scissor Lifts, Skid Steer Loaders, Telehandlers, Telescopic Clamshells, Trucks, and Welding Machines in the Philippines.
24.000 square meter yard in the heart of Metro Manila

Staff members from our service department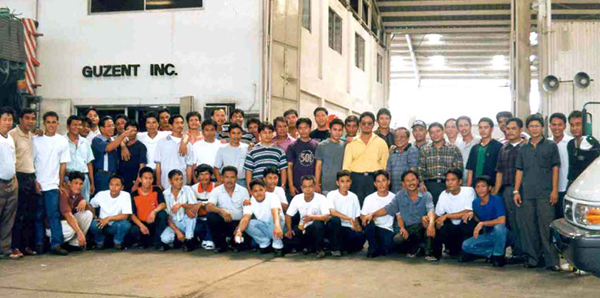 Huge parts inventory to keep those machines working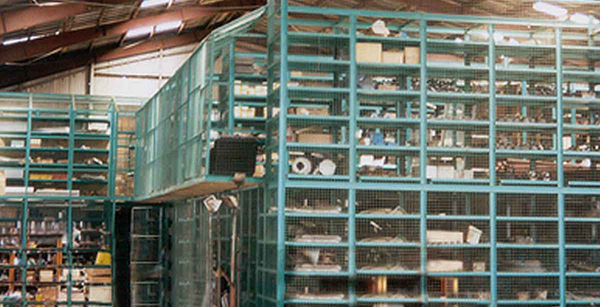 Fleet of service vehicles from our after-sale department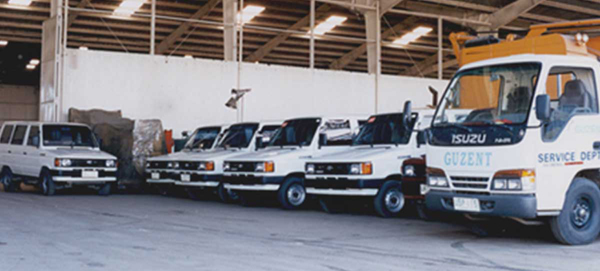 Aerial Platform / Manlift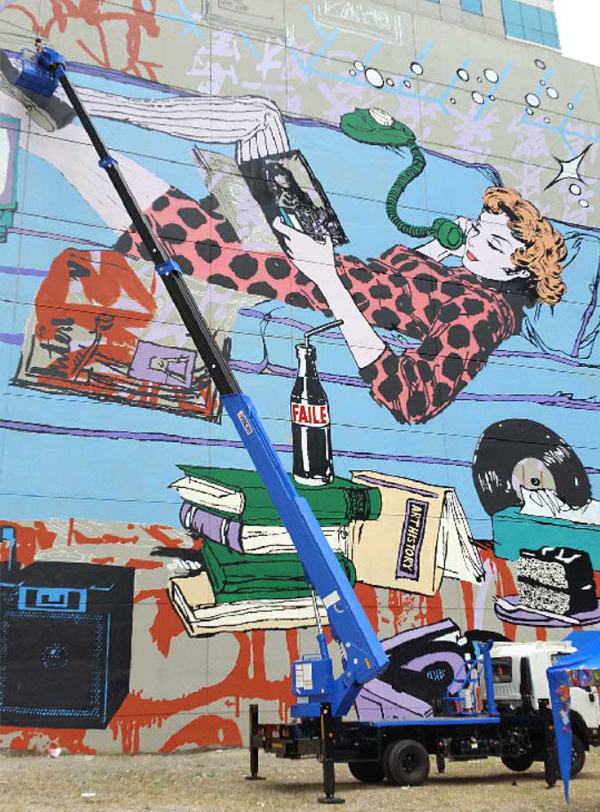 Guzent Inc. provides aerial platforms that are especially useful for maintenance and construction work. These offer flexibility and convenience, as they allow access to various heights and distances. Our range of aerial platforms may also come with additional features, such as electrical outlets and compressed air connectors on the work platform for power tools.
Air Compressor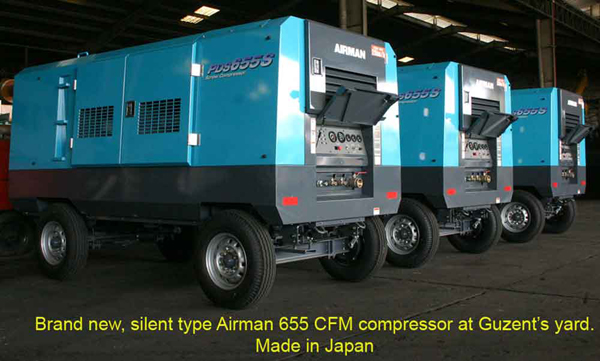 Guzent Inc. provides different types of air compressors for commercial and industrial uses. These machines power pneumatic tools such as jackhammers, as well as produce large volumes of air for large-scale industrial processes.
We offer both electricity and fuel-powered air compressors specially designed for various purposes. Our technical specialists can assist you in finding the most suitable air compressors based on your industrial specifications, air pressure delivery requirements, budget, and access to stable electricity.
Backhoe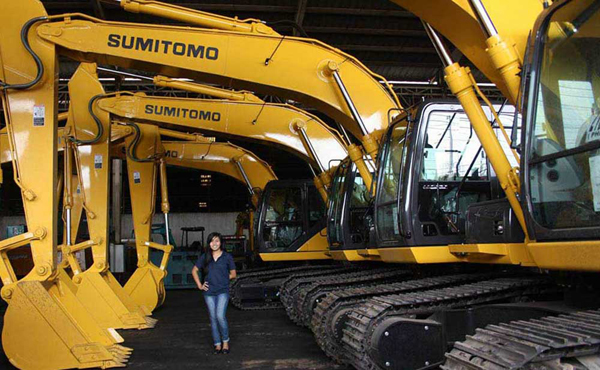 Guzent Inc. supplies sturdy excavating machines such as the backhoe to customers involved in construction, landscaping, and other industrial businesses. Used for digging basements, trenches, and foundations, our multipurpose backhoes display maximum efficiency and power. These are easy to operate and come with multiple safety features, making them reliable and practical machines to have on the job site.
Backhoe Loader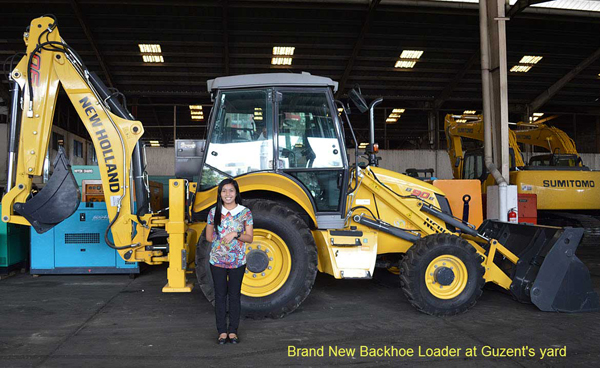 Backhoe loaders offer versatility and maneuverability due to their compact frame and precise control of operation. These are multipurpose machines that can be used for a wide variety of urban engineering projects and minor construction work that involve tasks such as excavation, landscaping, breaking asphalt, and the transport of light building materials.
Aside from backhoe loaders, Guzent Inc. also supplies various backhoe loader attachments like buckets, grapples, augers, and breakers that can be easily mounted in order to maximize the machine utility and functionality at the job site.
Boom Truck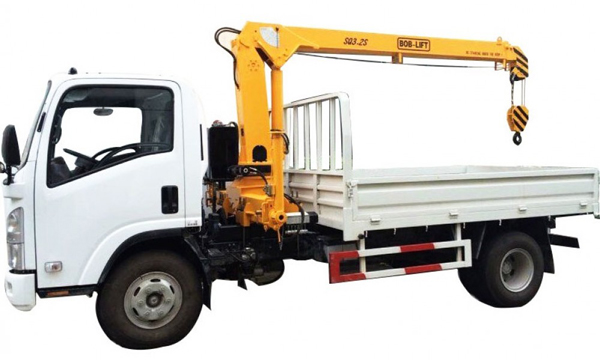 Guzent Inc. offers the sale and rental of boom trucks for use at construction, manufacturing, and other industrial sites. The boom crane attached to a flatbed truck or tractor allows for the easy and convenient transport of materials and cargo.
Our range of equipment includes boom trucks from notable manufacturers of industrial machinery. These reliable heavy-duty machines are designed to satisfy our customers business needs, as well as to promote safety at the job site.
Crane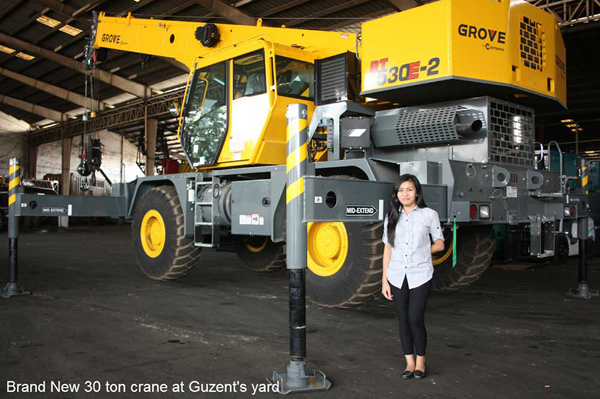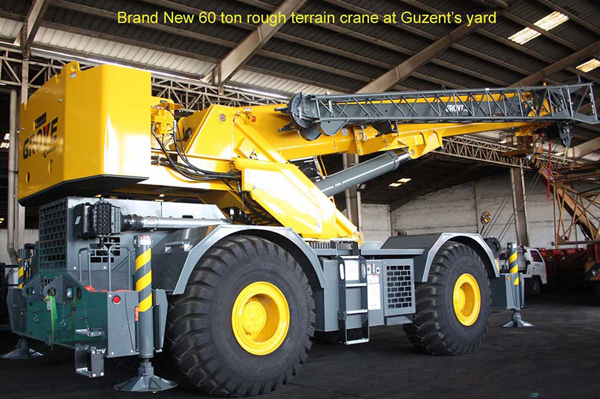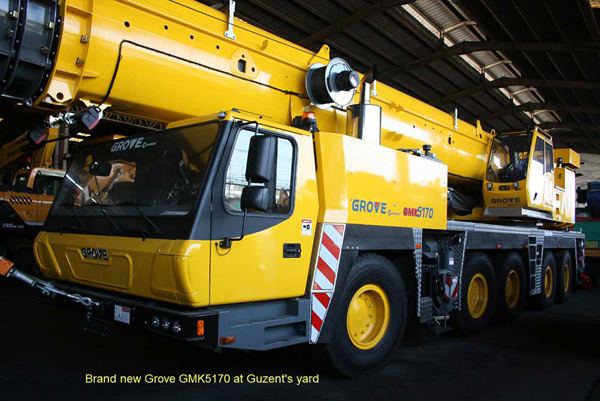 Guzent Inc. offers cranes of different sizes, forms, and lifting capacities for various industrial and construction uses. We provide trusted brands of heavy-duty cranes to aid the quick, convenient, and safe transport of heavy loads around the work site.
Excavator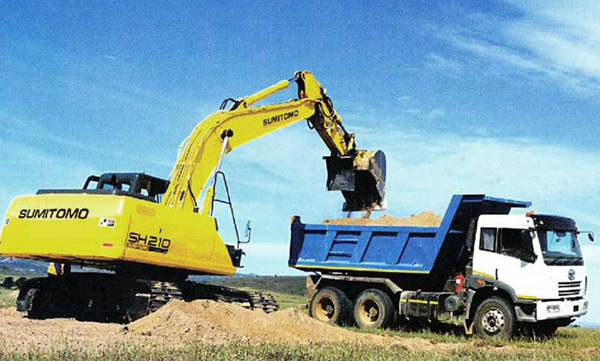 Guzent Inc, supplies excavating machines that are essential for industrial, construction, and mining businesses. These are commonly used for digging, material handling, landscaping, demolition, river dredging, and pile driving.
Guzent Inc. offers different types of heavy-duty excavators from known manufacturers, as well as various excavator attachments like hydraulic-powered breakers, grapples, and augers.
Forklift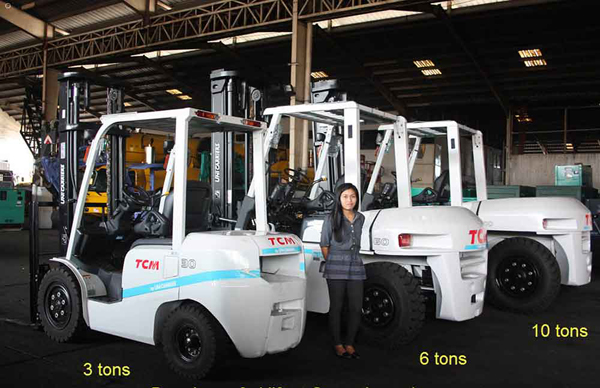 Guzent Inc. offers forklifts that are designed to easily lift and move materials across short distances. These are essential work equipment most especially for construction, manufacturing, and warehousing operations.
Our selection of heavy machinery includes well-engineered forklift equipment powered diesel engines. We maintain each forklift in prime condition to ensure safety and productivity at the work site.
Generator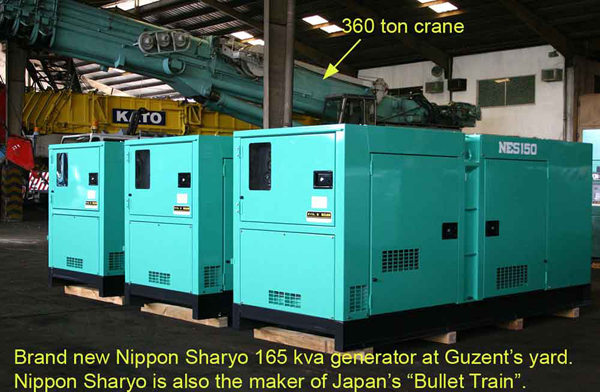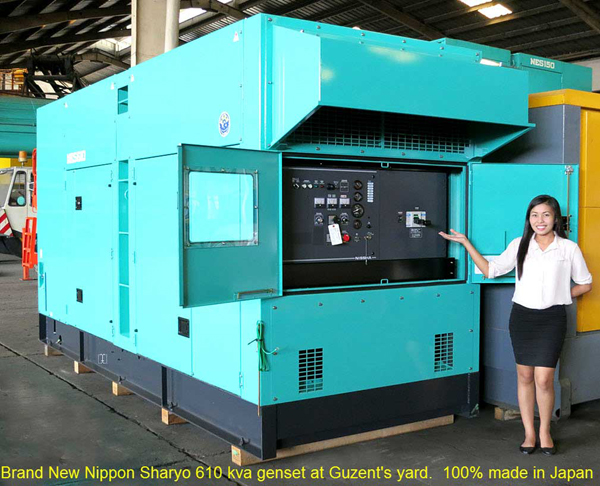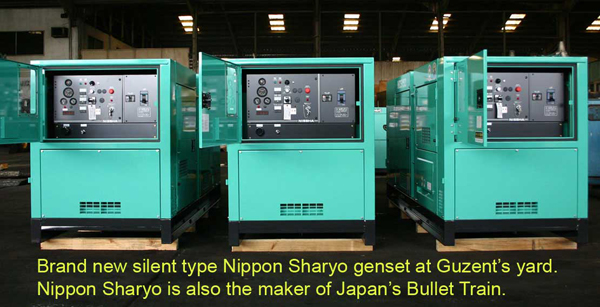 Reliable sources of energy are necessary at every construction and industrial work site. That's why Guzent Inc. offers generators from trusted brands known for durability, and superior mechanical and electrical performance.
Different types of generators are available for sale or rent to ensure a consistent and stable power supply for the operation of electrical tools, equipment, and machines.
Grader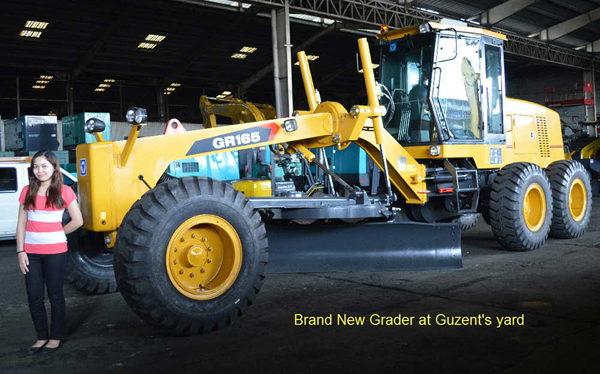 Guzent Inc. offers quality graders that can be used for various construction and mining applications. These are essential for building and maintaining roads, as well as scarifying, plowing, pushing, and moving earth. Our graders are specially designed for optimum safety and reliable service life.
Hydraulic Breaker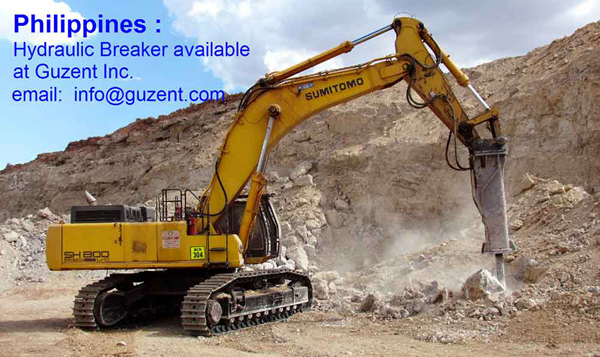 Guzent Inc. supplies heavy-duty hydraulic breaker attachments along with machines such as excavators. These are powerful tools that effectively and quickly break down concrete, rocks, and other tough materials at construction projects and demolition sites.
We offer a selection of hydraulic breakers that can easily be mounted and removed. Their convenient mounting systems cut down the time needed to switch between attachments, and thus promote efficiency and progress at the workplace.
Jack Hammer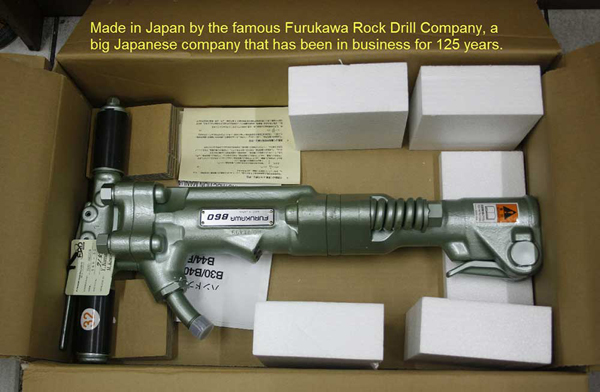 Guzent Inc. provides jackhammers or pneumatic drills used for breaking rock, pavement, and concrete. Our range of jackhammers include handheld types powered by compressed air or electrical motors, as well as rig-mounted hammers that can be attached to hydraulic powered construction machines. The use of our quality jackhammers on the work site can boost productivity, and help complete construction projects quickly, efficiently, and safely.
Light Tower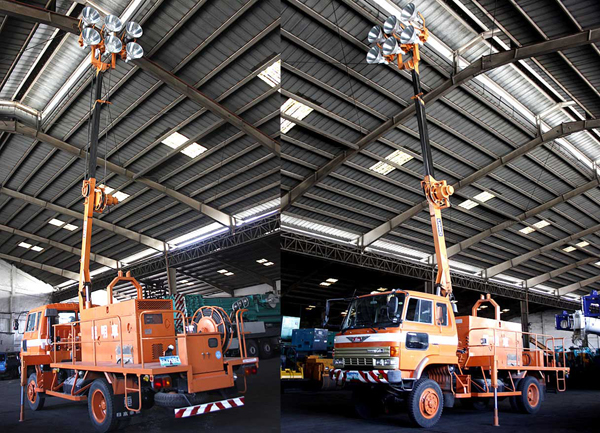 Good lighting is essential for a safe and productive work environment. That's why Guzent Inc. offers a range of portable an and user-friendly light towers that can be used for construction, mining, emergency services, and other purposes. These may be powered by generators, batteries, and other portable power sources. Light towers are convenient and practical equipment for job sites that are remote, have poor lighting conditions, or have limited access to electricity.
Road Roller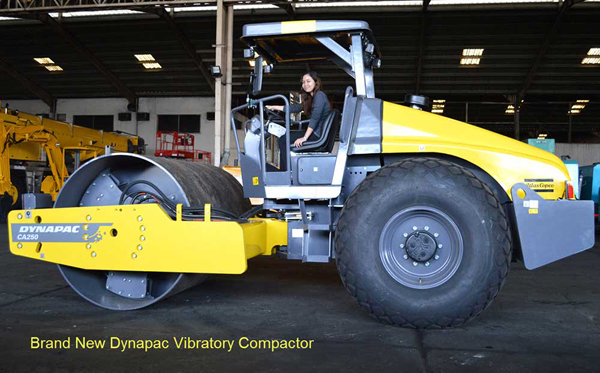 Guzent Inc. offers road rollers with different roller types, drum widths, and other special features to help achieve a variety of work tasks. Commonly used in road construction projects, road rollers flatten compact soil, gravel, concrete, and asphalt quickly and evenly. These machines may also be used at landfills, as well as on agricultural farmland.
Scissor Lift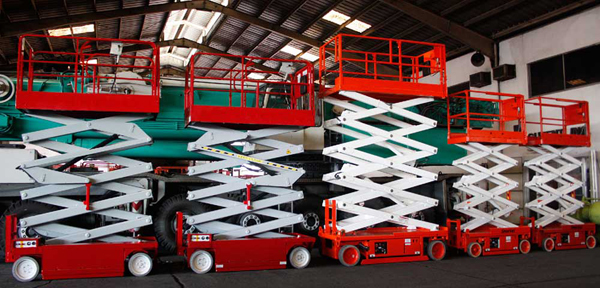 Guzent Inc. offers the sale and rental of reliable scissor lifts that are safe and easy to control. These provide easy access to high structures such as building facades and electrical posts. We also supply various lengths of work platforms and extending bridges along with our scissor lifts to allow closer and secure access to work areas.
Skid Steer Loader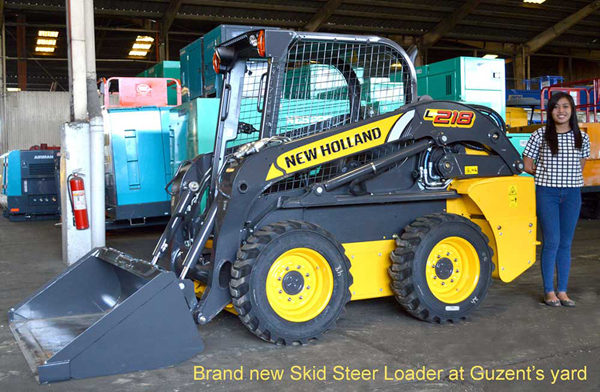 Skid steer loaders are available for sale and rent from Guzent Inc. Compact and agile, these well-built machines provide maneuverability, efficiency, reliability, and power required at the job site.
Our skid steer loaders come with a variety of labor-saving attachments and tools that can be used for numerous tasks. We ensure our machines are equipped with superior safety features to protect the machine operator, as well as others in the work place.
Telehandler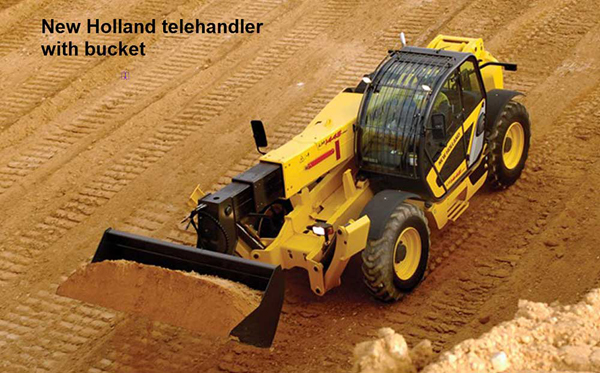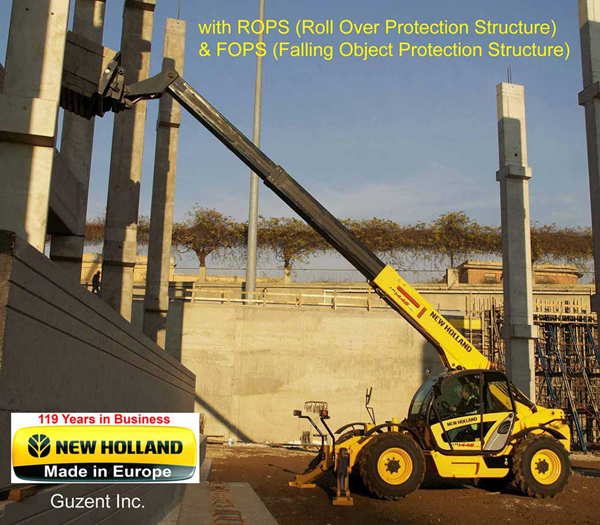 Telehandlers for various agricultural and industrial operations are available for sale and rent at Guzent Inc. Because of their technical capability to access high and unreachable places, telehandlers offer greater mobility and efficiency at the job site.
Aside from telehandlers, Guzent Inc. also provides a variety of telehandler attachments—such as buckets, pallet forks, muck grabs, and winches—depending on your industrial business needs.
Telescopic Clamshell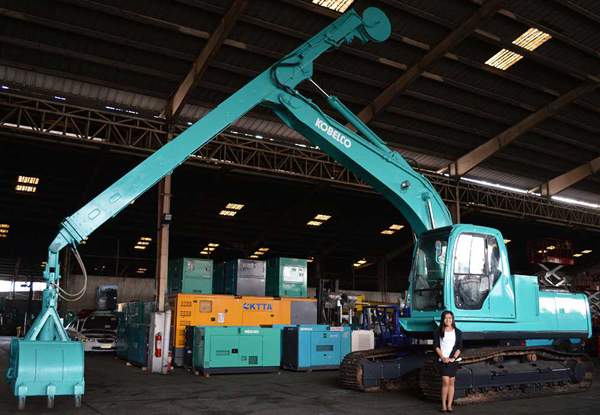 The telescopic clamshell is an ideal attachment for complex and challenging excavation projects. It can be used for hauling earth from great depths, and loading heavy materials onto transport vehicles. Our reliable telescopic clamshells are engineered to operate safely without difficulty, and thus promote efficiency and productivity on the work site.
Vibratory Compactor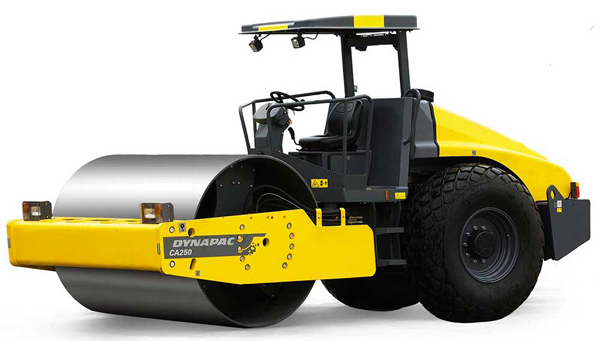 Vibratory compactors are indispensable tools for paving and compaction jobs. The vibrating devices, often coupled with roller compactors, enhance the leveling of terrain, as well as the compaction of soil, concrete, gravel and other materials. These are essential to the construction of foundations, roads, and other structures, as they provide a steady and stable surface to build upon.
Welding Machine
Guzent Inc. supplies construction and industrial businesses reliable welding machine and equipment from trusted brands. We provide a selection of different types of welding machines suited for construction and repair work, as well as various manufacturing processes.
We likewise offer safety gear and equipment along with our welding machines in order to promote a safe working environment at the job site.
Wheel Loader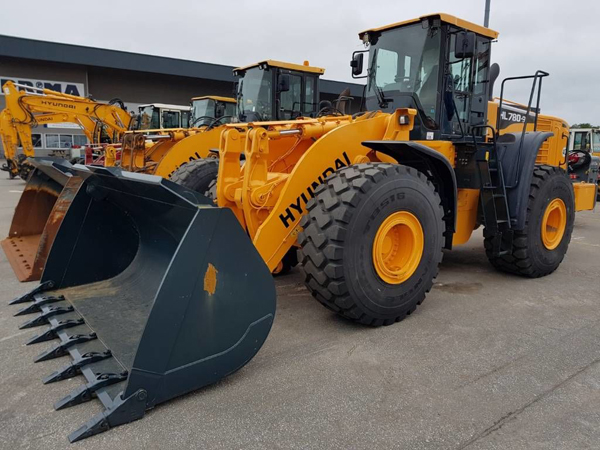 Guzent Inc. offers the sale and rental of wheel loaders for various landscaping, mining, construction, and agricultural applications. Commonly used for loading, handling, and transporting different types of materials, these versatile machines can aid in the quick and efficient completion of a project that meets the highest standards.
Our wheel loaders come in different sizes, and display a variety of practical and user-friendly features. Our dedicated team of product specialists can assist you in selecting the equipment best suited for your needs.
Contact Us
Guzent Inc.
Address: 1237 Epifanio de los Santos Avenue (EDSA) in Quezon City, Metro Manila
E-mail: info@guzent.com
Find us on Google Maps
sponsored links
SIMILAR COMPANIES/PRODUCTS/SERVICES
Terms of Use/Privacy Policy Advertise Buy me coffee
Guzent Inc.