GL, Inc. is a cooperative consisting of accountants, auditors, bookkeepers and accounting students. The company was established for the benefits of members who are in accounting profession and those who are aspiring to be accountants. The cooperative will look for employers who are in need of accounting personnel and at the same time it will assist accounting graduates and professionals get the right job for them.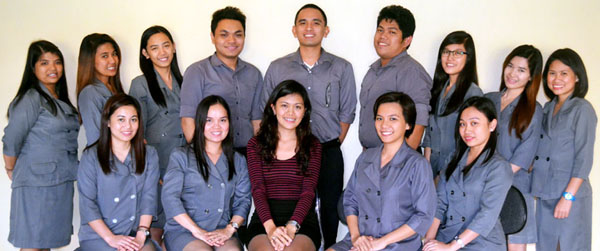 Services
ACCOUNTING
Bookkeeping is a cornerstone operation in any business—whether it's a newly-opened bakeshop or a software conglomerate. In essence, it is the bloodline of the business that is why it should be handled by licensed professionals. Accounting is very technical and trusting this difficult job to un-skilled personnel may cause a great deal of trouble in the future.
To mitigate such situations, it is paramount to entrust the accounting services that your business need only to professionals. GL, Inc. is a cooperative consisting of accountants, auditors, and bookkeepers that have at least 10 years of experience in the field. We are dedicated to address our client's concerns regarding their books of accounts to avoid issues that they may have—today and in the future.
At GL, Inc., we are committed to providing accurate and sensible accounting services solutions tailored to suit your business. We favor to collaborate with our clients to solve problems that arise from reaching their financial goals. The combination of experience, knowledge, and accounting are our basis for you to make informed decisions.
PAYROLL
Payroll is an essential yet meticulous process and even experienced in-house professionals find that it can be a headache. Outsourcing your company's payroll functions frees up valuable resources, time, human capital, and most importantly, it will help the company focus and engage in projects that really matter.
BUSINESS REGISTRATION
Registering a business in the Philippines can be tedious and takes a lot of time, but with GL Inc., we'll lift this burden off your shoulder to ensure that your business starts as early as possible. Our team of experienced CPAs will focus on registering your business to the proper government agencies.
LICENSES & CERTIFICATIONS
Approval of business licenses and certifications in the Philippines take a lot of time and patience. It involves a lot of documents, long hours of falling in line for stamps and fees in different government agencies, and it eats precious business hours.
As a business owner, you should not go through this process. It is better to outsource this function so that you can focus more on projects that will give value for your company. At GL Inc., we are committed in bringing this service to you via a thorough and strict compliance with government requirements.
Contact Us
GL Manila, Inc.
Address: Unit 308 Civic Prime Building, Civic Drive, Filinvest, Alabang, Muntinlupa City
Phone: +632 555 1418
Mobile: +63 917 816 0376
E-mail: info@glmanila.com
Find us on Google Maps
sponsored links
back to business directory home page
GL Manila, Inc.