1. About Us
GERE ENTERPRISES is a distribution company which focuses on serving innovative products, developing its product portfolio in various markets: Industrial, Mining, Metalworking, Shipbuilding and Repair, Chemical, Cement, Construction and others.
Brands We Carry
3M ABRASIVES

3M PERSONAL SAFETY EQUIPMENT

3M INDUSTRIAL TAPES AND ADHESIVES

DEWALT POWERTOOLS

DEWALT CONSUMABLES AND ACCESSORIES
3M Abrasive Systems
Get better productivity in your operations with a range of abrasives and tools ideally suited to various types of industries such as Sheet Metal Fabrication, Stainless Steel Fabrication, Machine Shop Engineering, Turbine Components, Industrial Cylindrical, Industrial MRO and more. Our grinding and refining products offer clear performance advantages over conventional abrasives. You can work them harder, deliver a much higher rate of cut and use their durable construction to generate a reliable, consistent performance over a longer period of time.
Technology: Precision-Shaped Grain Changes the Game
With decades of experience in ceramic, abrasive and microreplication technologies, 3M has literally reinvented abrasives with 3M™ Cubitron™ II Products. Starting with a patented, precision-shaped ceramic abrasive grain, 3M engineers found a way to electrostatically orient each triangular structure to maximise cutting potential. The result: Each individual precision-shaped ceramic grain acts like a cutting tool, slicing through metal like a knife, and continuously self-sharpens as points break off. This allows 3M™ Cubitron™ II Belts, Discs, and Bonded Wheels to run cooler and keep on working— long after conventional abrasives have dulled, shelled, glazed over and been thrown out.
Aligned to Grind Faster, Cooler, Longer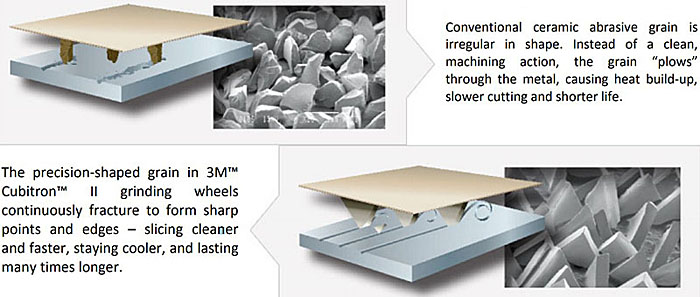 Mild Steel Applications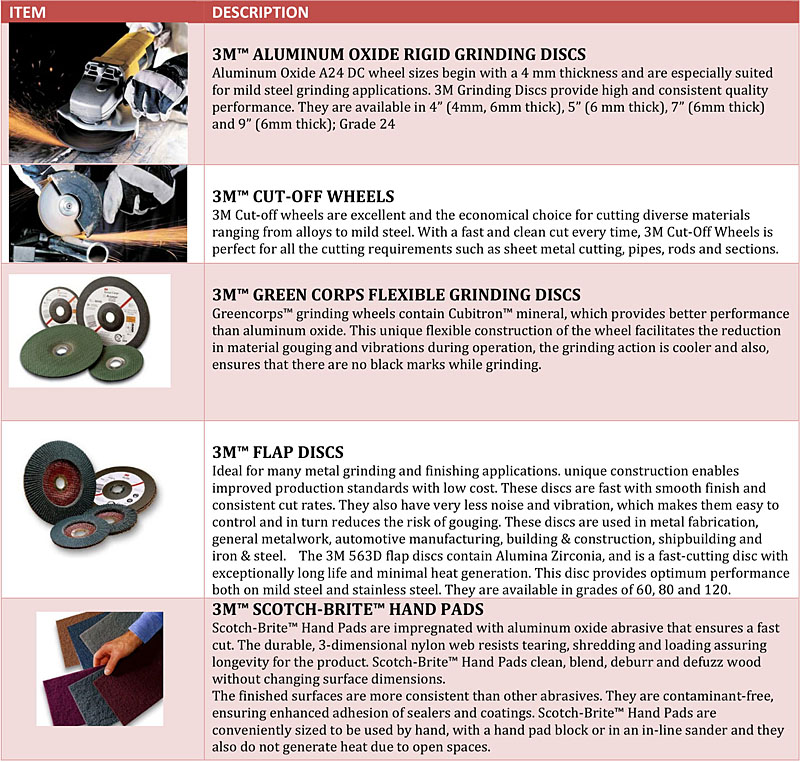 Stainless Steel Applications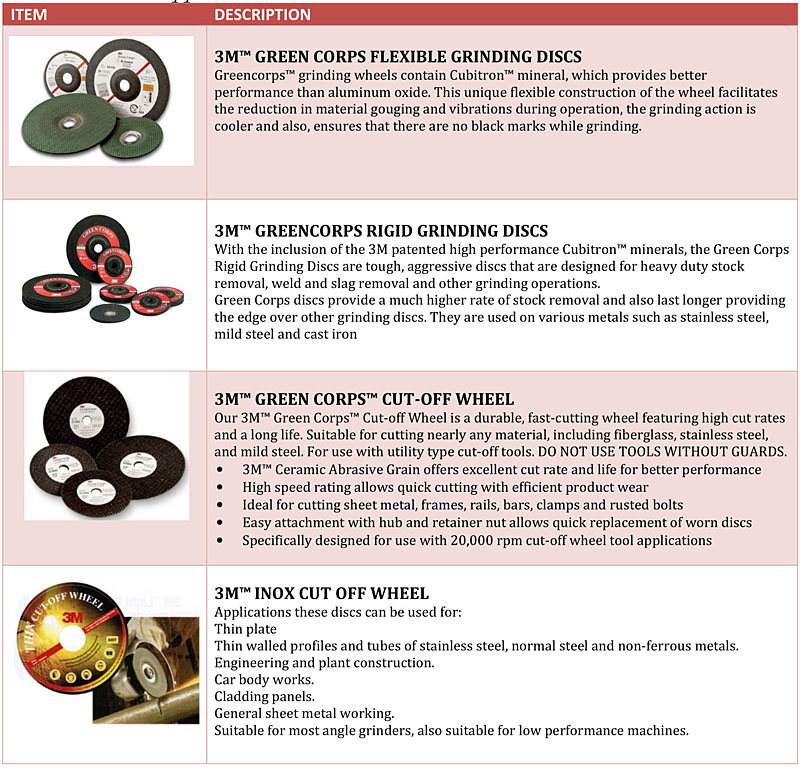 Other Available Products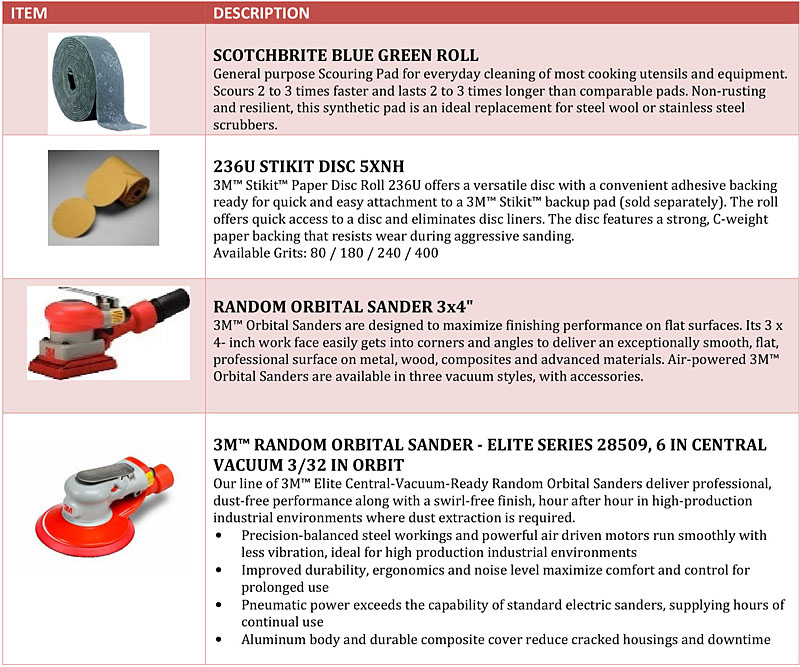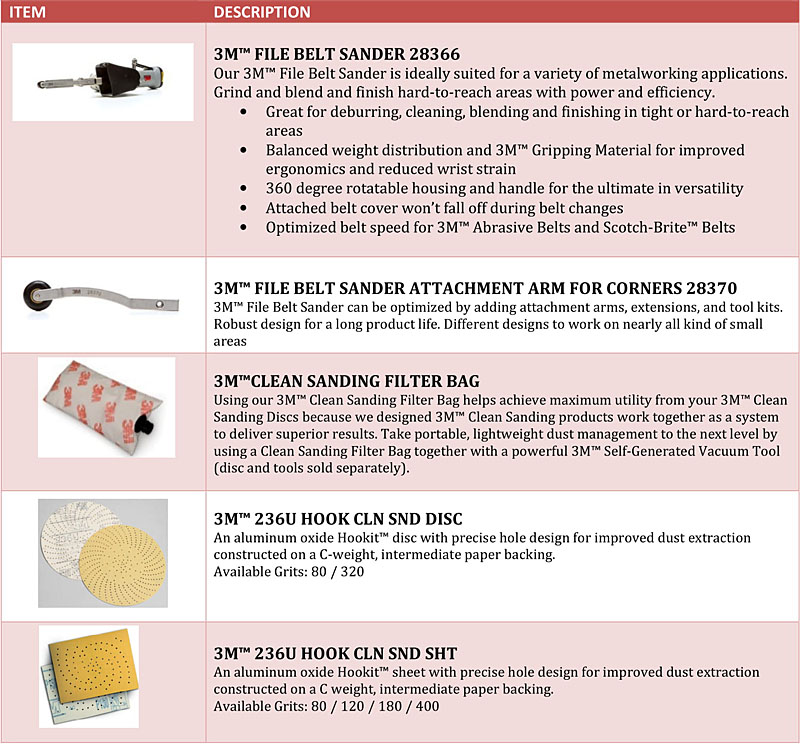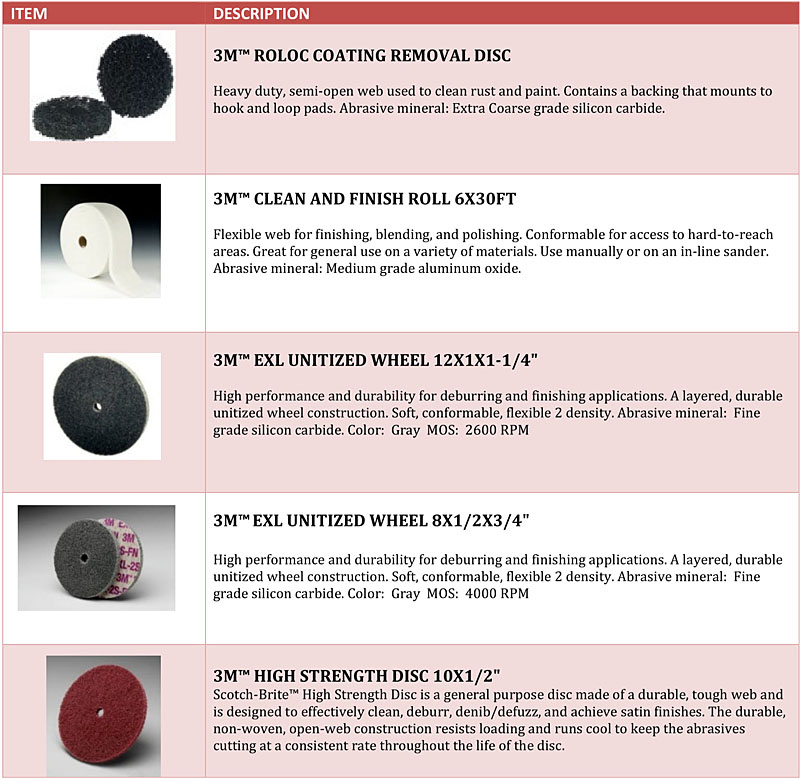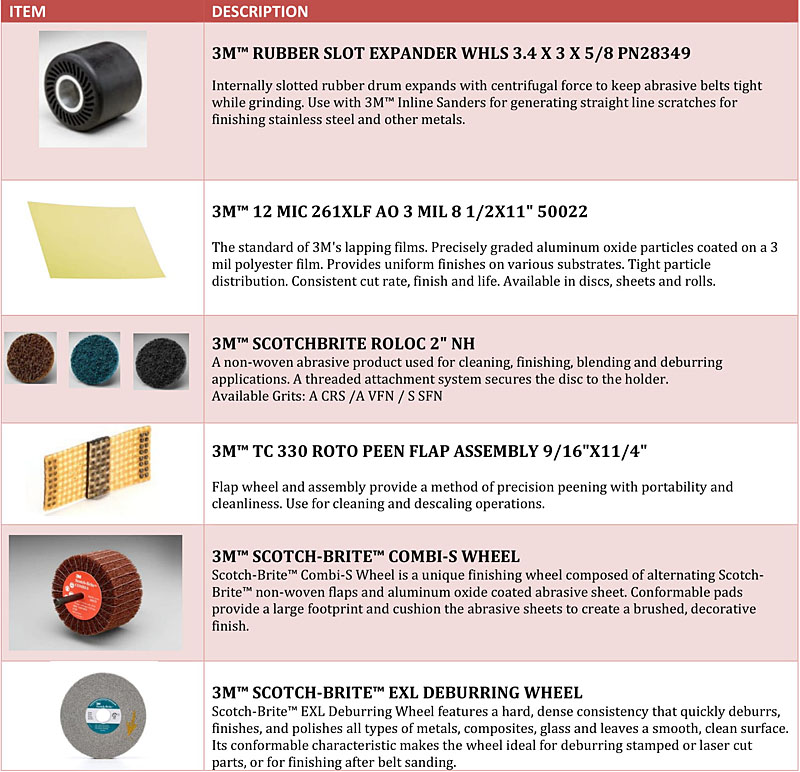 3M Scotch-Brite Clean & Strip XT Disc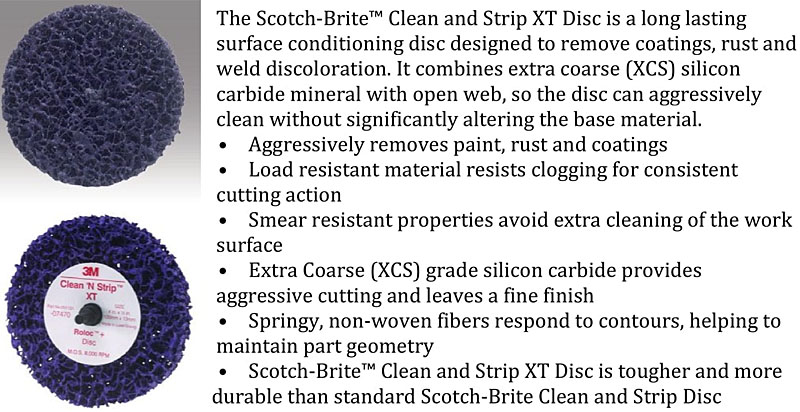 sponsored links
SIMILAR COMPANIES/PRODUCTS/SERVICES
Terms of Use/Privacy Policy Advertise Buy me coffee