30 years of providing expertise in Geotechnical Engineering, Construction Materials Testing, Topographic & Relocation Surveying and other Engineering Services, Geotesting International Inc. continues to develop and improve its services to serve the clients better and to meet the growing needs of the industry.
Geotesting International Inc. has catered and trusted by many reputable companies across Metro Manila such as Maynilad, Meralco, Unihealth Valenzuela, Cash and Carry, Puregold.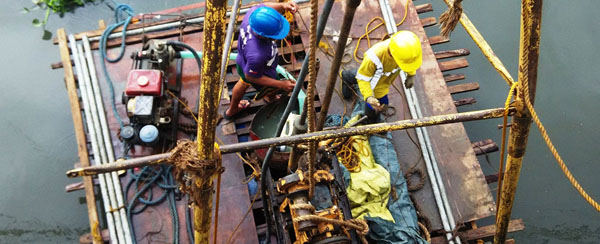 Services
Concrete Coring
Concrete coring is the process of drilling or cutting through concrete floors, walls and ceilings. The process is used for more complicated tasks like coring concrete pile caps to removing unwanted concrete from a property.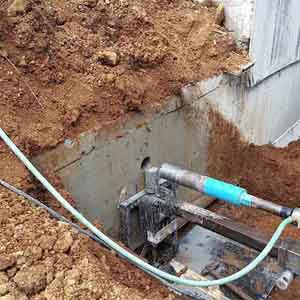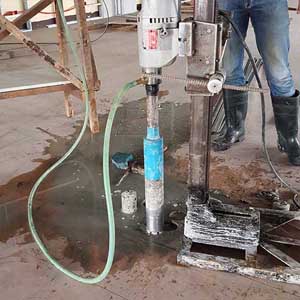 Covermeter Survey
Covermeter surveys form part of most concrete condition surveys of building or structures. Covermeter surveys can also locate main and secondary reinforcement to determine bar sizes, bar spacing, to determine minimum cover and cover variability across an element.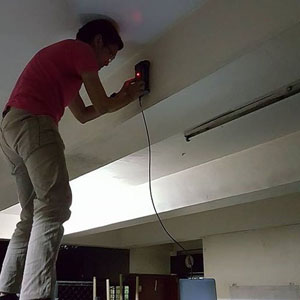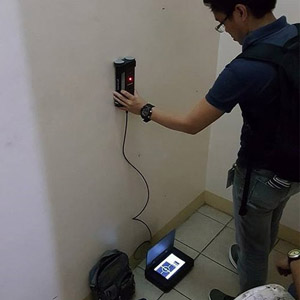 Rebound Hammer Testing
Rebound Hammer test is a Non-destructive testing method of concrete which provide a convenient and rapid indication of the compressive strength of the concrete. The rebound hammer is also called as Schmidt hammer that consist of a spring controlled mass that slides on a plunger within a tubular housing.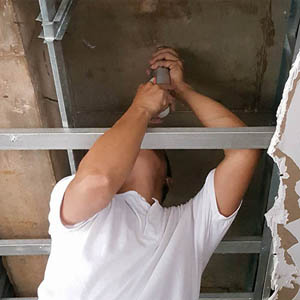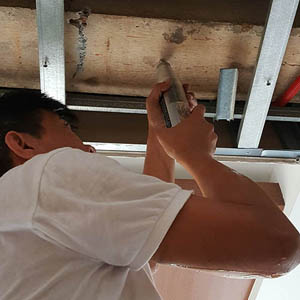 Off-Shore / On-Shore Soil Investigation
Soil investigation, also called geotechnical investigation, represents a method of determining physical properties of soil at a construction site. This procedure is done with the aim of establishing whether soil is safe and solid for construction.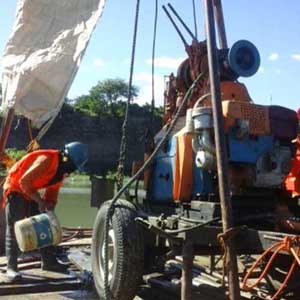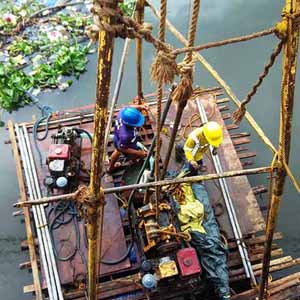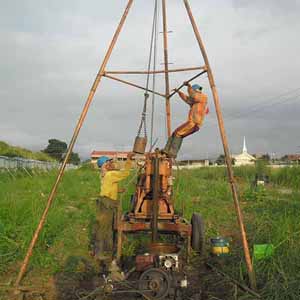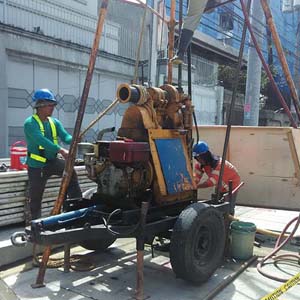 Test Pit
A test pit (or trial pit) is an excavation of ground in order to study or sample the composition and structure of the subsurface, usually dug during a site investigation, a soil survey or a geological survey. Trial pits are dug before the construction. They are dug to determine the geology and the water table of that site.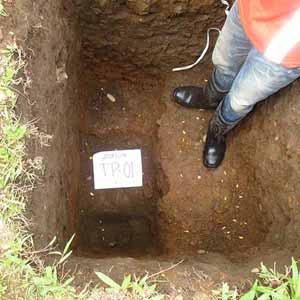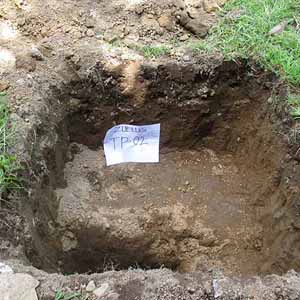 Other Services
CHB, Rebass
Concrete Cylinder
Asphalt Mix Testing
Field Density Test / Compaction Test
Geotechnical Testing
Land Testing
Load Test
Geo-resistivity and Hydrological Survey
Foundation Investigation
Contact Us
Geotesting International, Inc.
Address: 5550-B Boyle Street, Palanan, Makati City, Metro Manila 1235, Philippines
Phone: +63 (2) 833 1611 | +63 (2) 728 5831 | +63 (2) 832 5318 | +63 (2) 832 5297
Mobile: +63 (917) 536 4140 | +63 (917) 597 5236 | +63 (922) 868 9608 | +63 (918) 964 0761
Fax: +63 (2) 832 5318
E-mail: geotesting_drf@yahoo.com
Find us on Google Maps
sponsored links
SIMILAR COMPANIES/PRODUCTS/SERVICES
Terms of Use/Privacy Policy Advertise Buy me coffee
Geotesting International, Inc.