FTEMI is an internationally recognized enterprise that provides engineering solutions to our customer's Air, Water and Wastewater Treatment concerns.
We are committed to comply with all applicable environment, health and safety laws, ordinances, standards & procedures and other requirements to which we subscribe.
With more than 20 years in the industry, FTEMI is an enterprise that regards environment, health and safety equally vital and integral part of our customer business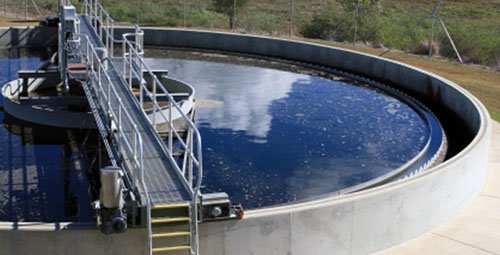 Products
PORTABLE WASTEWATER TREATMENT SYSTEM™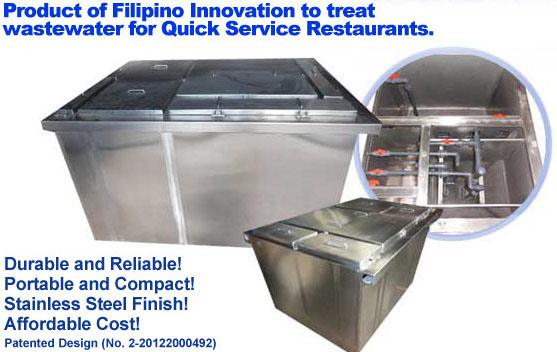 BOD, COD, FOG are the major sources of pollution to our drainage systems, streams, rivers and other receiving bodies of water. FT3 and FT4 models were developed to treat pollutants emanating from Quick Service Restaurants and other establishments discharging low volume.
Products Features:
Easy Installation: Provided with inlet and outlet connections.
Versatile and Compact: suitable for domestic and commercial applications.
Durable and Reliable: Fabricated using stainless steel materials. Durable and corrosion proof.
Scientifically Designed: Effectively reduces BOD, COD, FOG, TSS, Color, and Coliform within the standard limits set by DENR/LLDA.
Easy Maintenance: Top access for easy cleaning and removal of trap solids.

How it Works:
Influent enters the Sump Pit wherein it is aerated and therefore converted into an Equalization Tank. This will be pumped into the first chamber which is the screen basket and oil and grease separator to block other suspended solids and oil/grease in entering the system. Influent now will enter the Aeration Chamber where beneficial bacteria is being fed and cultured to treat the raw wastewater.
Processed water will go to the sedimentation chamber to reduce suspended particles and as well to return activated sludge to the aeration. The wasted sludge is also directed at the same time to the ASD (Activated Sludge Digester) and the overflow (supernatant line) goes back to the Aeration Chamber.
After the sedimentation process, processed water goes to the chlorine contact chamber and then to the Tertiary System for filtration. Chlorine is induced after the Tertiary System for disinfection.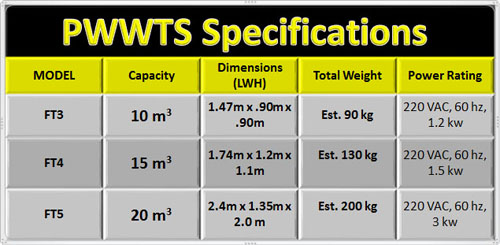 Process Flow Diagram: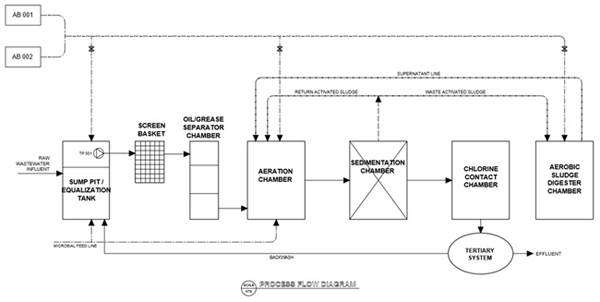 TREATMENT CHEMICALS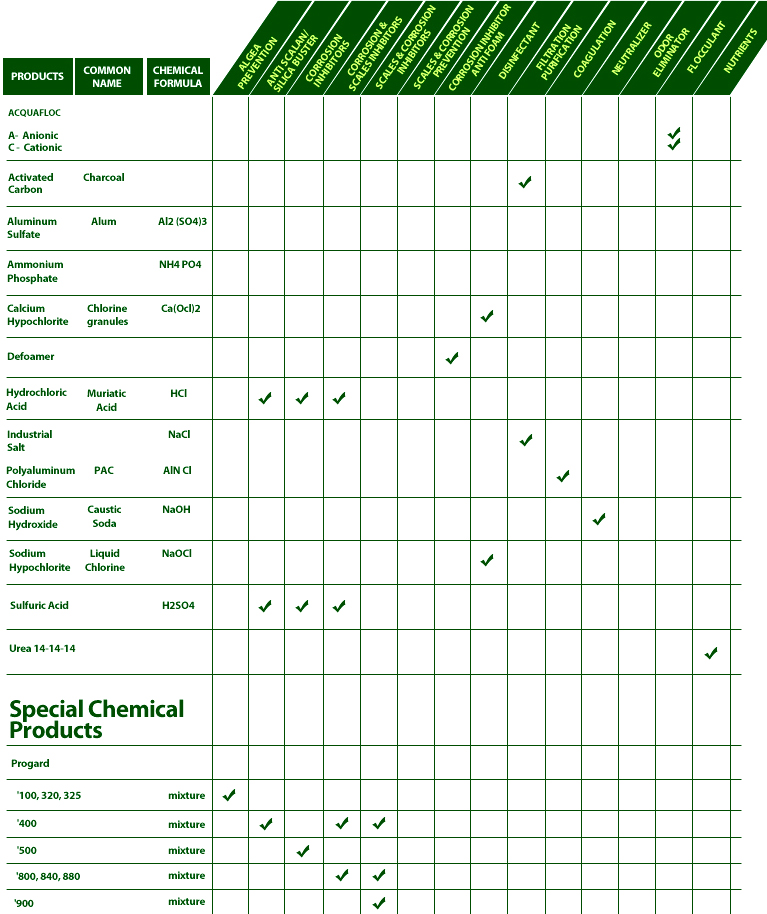 Uses and Applications:
Drinking Water Supply
Swimming Pool
Electrolyte
Boiler Feed Water
Boiler & Heat Exchanger Tubes
Cooling Towers
Water Storage Tanks & Pits
Sewage Treatment
PROCESS EQUIPMENT
We supply and install specialized equipment and spare parts of different brands for your Sewage / Wastewater Treatment Plant and Cooling Towers.
Air Blowers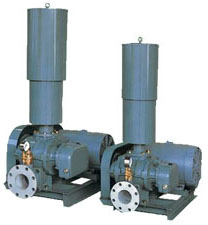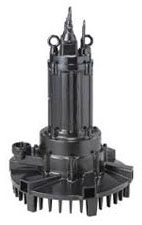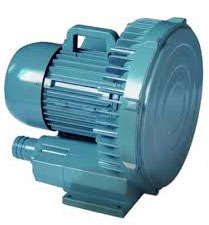 Pumps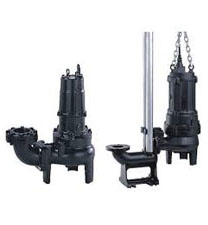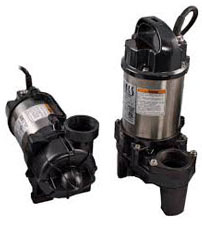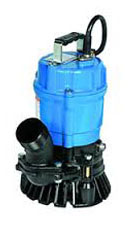 Dosing Pumps/pH Controllers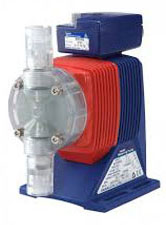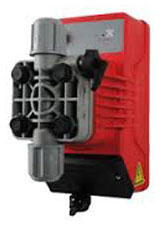 Diffusers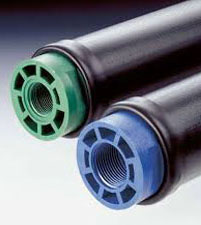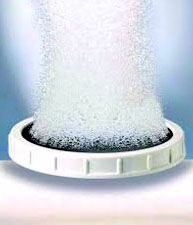 Membrane Bio-Reactor System
Mem Bio-series (Membrane Bio-Reactor Systems)
Offering a one-step process for water recycling through the removal of suspended solids and micro-organisms, our Membrane Bio-Reactor Systems help achieve 50% space savings with its economical operation footprint. Through the use of hollow fiber membrane technology, the Membrane Bio-Reactor System may be applied for treatment of sewage effluents and other waste streams with high COD or BOD.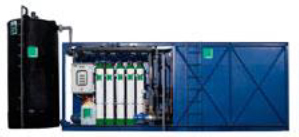 Our Membrane Bio-Reactor Systems are recommended for:
Remote residential communities
Estate and property maintenance management
Cement production factories
Mining operations
Decentralized sewage treatment plants
Industrial estates
Water Softener System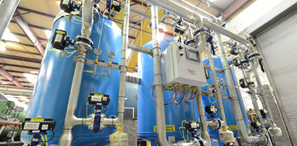 We supply and install Water Softener Systems for various uses such as:
Cooling Tower feed water
Steam Boiler feed water
Manufacturing and Production
Tertiary Treatment Systems for STP/ WWTP
Scale and Corrosion Prevention
Cooling Tower Spare Parts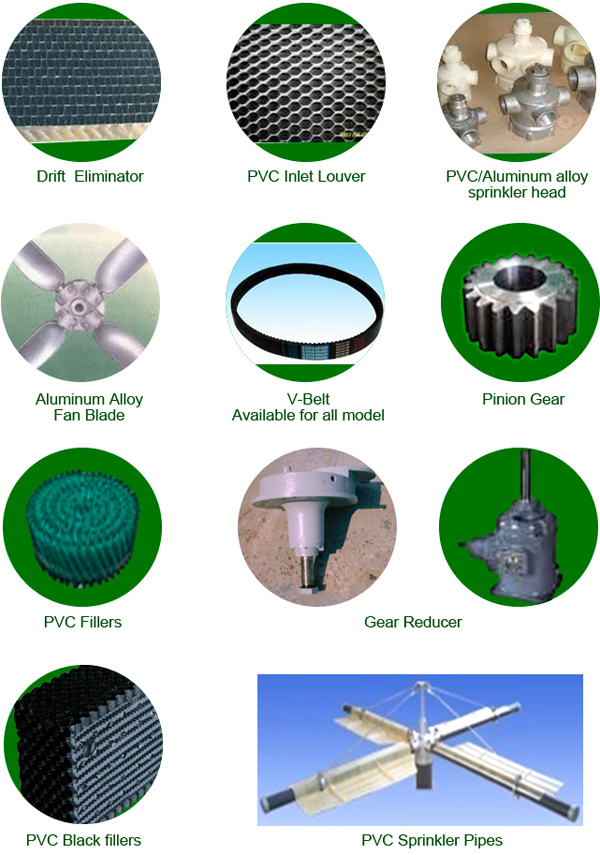 CULTURED BACTERIA
For Biological Waste Water Treatment
PROGARD Series
Are scientifically blended concentrates specially selected, adapted and cultured bacterial formulation plus enzymes and special buffers designed to help degrade a variety of compounds and pollutants found in discharged waste waters.

Cultured

C, D, G, O, P, TW, GN, GR

Appearance: Free Flowing Tan Powder

Odor: Yeast-like

Odor Eliminator

AQUAFLOC: In Granules
Progard C and O
Series C - Applications:

Waste containing

Fatty Acids Residues
Intermediate length alkyl hydrocarbon
Residual Alcohol
Food Processing wastes

Series C - Features:

Improves BOD and COD removal
Improves oxygen transfer
Decreased chemical costs for BOD removal
Reduction in aeration power consumption
Rapid shock and kill recovery

Series O - Applications:

Waste water containing

Heavy grade lubricating oil
Heavy Machine oil
Treating fuel oil wastes

Series O - Features:

Fosters prompt biological detoxification of intrusive chemicals with no harmful side effects
Reduces concentration of hydrocarbons
Solves toxic ground spill problems
Able to adapt to complex and toxic loading in a short period of time
Improves NH3 remov
Progard D
This is formulated to degrade lignin compounds, complex dyes, etc.

Applications:

Use in different treatment processes:

Activated sludge system
Aerobic Digesters
Trickling filters
Collection System
Bio-Towers
Lift Stations
Rotating biological disks
Aerated Lagoons

Features:

Removal of color
Enhanced degradation of BOD
Increase settleability
Improves Oxygen Transfer
Degrades Complex Dyes
Builds Biomass
Decrease Chemical cost
Rapid shock and kill recovery
Degrades lignin compounds
Progard G
This degrades wastes containing petroleum by-products and commercial fuel oils in wastewater.

Series G - Applications:

Waste water containing

Protein complex waste
Fats, oil, grease & other dissolved aromatics
Hydrocarbons linked with amines
glycerol esters
Oleaginous waxes and fats

Series P - Applications:

NS-P- 201- Phenol, phenoxy alcohol
NS-P- 202 - Organic solvent residue
NS-P-203 – Aromatic hydrocarbons with hydroxylated
NS-P- 204 – short chained alkyl hydrocarbons

Features:

Improves BOD and COD removal
Improves oxygen transfer
Decreased chemical costs for BOD removal
Build biomass
Reduction in aeration power consumption
Progard TPS
This will digest and liquefy organic wastes in wastewater.

Series G - Applications:

Reduces organic wastes in

Activated sludge system
Aerated Lagoons
Trickling filters
Aerobic Digesters
Bio-towers
Collection Systems
Rotating Biological wastes
Lift Stations

Features:

Improves BOD and COD removal
Increase system capacity
Reduces plant operating costs
Reduces sludge generation & hauling
Eliminates odors
Faster supernatant and dewatering
Build biomass
Progard GN
This cultured anaerobic and facultative bacteria is designed for waste water and sludge.

Series G - Applications:

Organic waste reduction in

All types of Anaerobic digesters or reactors, Lagoons, Filters and Fluidized bed reactors
Septic Tanks
Manure Collection Pits

Features:

Improves reduction of high BOB & COD
Faster Supernate
Removal of H2S
Improves Reduction of volatile solids
Odor & color removal
Lessens scum & grease ball formation
Increase Methane Gas Production
The digester
Progard FOG
This degrade protein complex wastes oil and grease, aromatics in wastewater.

Solidified wastes from

Sinks
Drainage System
Lagoons
Pipelines
Digesters
Grease Traps
Systems
Toilet Bowls

Reduces organic wastes in

Activated Sludges System
Trickling Filters
Bio-Tower
Rotating Biological Disks
Aerobics
Collection
Lift Stations

Features:

Non-toxic, non-caustic, non-corrosive
Removal of fats, oil and grease
Eliminates odor problems hue to H2S formation
Build biomass that will prevent proliferation of harmful bacteria and coliform.
Prevents disease through contamination
Reduces crown that alternative methods
Stop the need for expensive chemicals and mechanical cleaning
Odor Eliminator
This degrade protein complex wastes oil and grease, aromatics in wastewater. Formulated to control malodorsand degrade organic waste from industrial, commercial, agricultural and domestic wastes

Features:

Reduces odor to its minimum detectable threshold odor concentration (MDTOC) levels
Reduces hydrogen sulfide
Liquefies organic wastes
Non-caustic and non-corrosive

Application:

Sewage Treatment Plants
slaughterhouses/Abbattoirs
Pig/poultry/dairy farm/pet litters
Solid Wastes Dumpsites/ Landfill
Stagnant Canals, Waterways, Lagoons
Commercial Kitchens
Compost plants
Garbage Trucks
Wet Market
Lift Stations
Septic Tanks
Aquafloc A810
ANIONIC FLOCCULANT

Works effectively as sludge conditioning agent in numerous solid-liquid separation processes

Application:

Flocculant
Coagulant Aid
Filtration Aid
Sludge Dewatering
Clarification of Industrial Raw Waters often in conjunction with inorganic metal salts such as alum
Municipal Waste Treatment

Raw sewage settling
Clarification of primary & secondary effluents
Alum sludge dewatering
Polishing & phosphate removal process in tertiary treatment
Aquafloc C810
CATIONIC FLOCCULANT

Is an effective flocculant for Industrial Waste

It clarifies waste water or dewatering sludges from

Drinking Water
Metal Finishing/Processing
Inorganic Pigments
Paper Processing
Other Industrial & Municipal Effluent
Services
ENGINEERING DESIGN AND CONSTRUCTION
Design, Fabrication, Rehabilitation, Construction & Installation of Waste Water Treatment Plant (WWTP) Sewage treatment Plant (STP)
Design, fabrication and installation of air pollution facilities and equipement
Evaluation and Selection of appropriate treatment process and design.
Engineering design calculations to determination sizes and capacities and technical specifications of process, parts and equipment. Prepare for the bill of materials.
Preparation & submission of detailed engineering drawings, plans & cost Estimates.
Design, Construction and installation include civil, structural, mechanical & electrical works.
STP/WWTP OPERATIONS MANAGEMENT
We Operate and Maintain Wastewater and or Sewage Treament Plants:
Supply of manpower, labor and supervision for the daily operation and maintenance of the existing WTP/STP.
Conducts and performs all activities involved as required by the customer to ensure the system, equipment and facilities are in top running condition and complying to the required regulatory standards of DENR and LLDA.
Conduct periodic monitoring and recording of the process parameters and other related activities to ensure that such are within required standards.
Periodic visit of our Qualified Chemical Engineer/Chemist to gather discharge samples for laboratory analysis. Submit to the customer certified written laboratory report as to the actual result
TECHNICAL & MAINTENANCE SERVICES
We provide expertise in performing maintenance services to different industries and establishments.
Preventive Maintenance on STP/WWTP Process Equipment.
Repair, Supply and Installation of:

Air Blowers
Submersible Pumps
Dosing Pumps
Diffusers

Cooling Tower Maintenance

Cooling tower operations and maintenance
Descaling activities
Scale and Corrosion Prevention
Implementation of Water Treatment Program

Boiler Operations and Maintenance

Boiler Operations and Maintenance
Descaling activities
Scale and Corrosion Prevention
Implementation of Water Treatment Program

Bio-Augmentation

Treatment program for kitchen grease traps
Removal of oil and grease
Application of cultured bacteria
ENVIRONMENTAL CONSULTANCY SERVICES
Preparation of Environmental Studies and Reports for the issuance of ECC

EIS (Environmental Impact Statement)
IEER (Initial Environmental Examination)
EPRMP (Environmental Performance Report and Management Plan)
IEE Checklist

Preparation of Engineer's Report as a requirement for the issuance of the ff permits

DP (Discharge Permit) PTO (Permit to Operate for APSE) Hazardous Waste Generator I.D.
Assistance to Pollution Control Officers in preparation of their Quarterly and Semi-Annual Reports submitted to DENR-EMB and LLDA
Facilitates Proponent/PCO with their Application to Permit to Operate for Internal Combustion, Pressure Vessels, etc. to DOLE
Intermediate consulting services on matters related to the ECC application, compliance to the conditions listed on the ECC and on applicable environmental laws.
Orientation sessions for PCO and/or with officers concerned regarding EIA System and other specific regulations.
Monitor, evaluate, test & analyze wastewater/sewage treatment plant effluent laboratory analysis.
Air Emission for APSE
Clients
Contact Us
Fluid Technologies & Environmental Management, Inc.
Address: No.74 Eraño Manalo Ave. (Formerly E. Rodriguez Ave.), Brgy. Sto. Niño, Marikina City ,1800 Philippines
Phone: (632) 696-7150 | (632) 656-1196
Fax: (632) 696-9421
E-mail: ebc@ftemi.com
Find us on Google Maps
sponsored links
SIMILAR COMPANIES/PRODUCTS/SERVICES
Terms of Use/Privacy Policy Advertise Buy me coffee
Fluid Technologies & Environmental Management, Inc.