Is your business lean and green?
It's a challenge to build a sustainable business that will stand the test of time. Energy Solution Company (ESCO) provides management support and expertise to help your organization:
Implement building systems that eliminate waste and control expenditures
Incorporate sustainable business practices into your operations
Optimize your facilities through systematic repair and maintenance
Founded in 1996, Energy Specialist Company (ESCO) has successfully carved industry presence by integrating systems and deliverying well-designed solutions for building automation systems, auxiliary systems, and other technology support systems.
Today, ESCO, Inc., offers sustainability solutions by helping our clients achieve both profitability while giving back to society and helping preserve the environment.
Triple Bottom Line
ECONOMIC

ESCO ensures that organizations are in good economic health. A sustainable organization should be able to create a lasting economic impact on its economic environment.

ECOLOGICAL

ESCO endeavors to help organizations implement sustainable environmental practices, with the objective of minimizing ecological footprint. These measures are done through proper management of energy consumption, assessing compliance to environmental standards, and offering products that are not environmentally destructive.

SOCIAL

Fair and beneficial labor and community practices are vital to an organization's success, and these are the values ESCO upholds. We seek to benefit the interests of companies' stakeholders—employees, clients, and the community in which they conduct their businesses. Our objective is to ensure that organizations are socially responsible throughout their operations.
ESCO helps clients gain profit while also giving back to society and protecting the environment. ESCO helps organizations conduct businesses responsibly, that is, by ensuring that their employees, the environment, and the organization's economic viability are not compromised. ESCO engages in solutions that strongly represent a dynamic and healthy balance between these three organizational priorities, ensuring long-term sustainability. Our dynamic representatives work closely with organizations to create custom solutions focused on improving environmental, human and financial performance—all geared towards sustainable business success.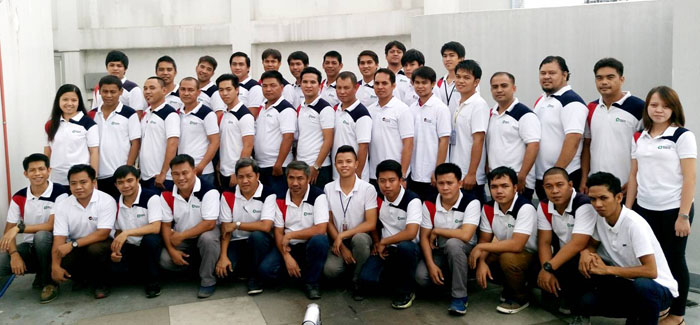 Services
Sustainability doesn't have to be a struggle
We work collaboratively with organizations like yours to ensure the continuing health of their facilities.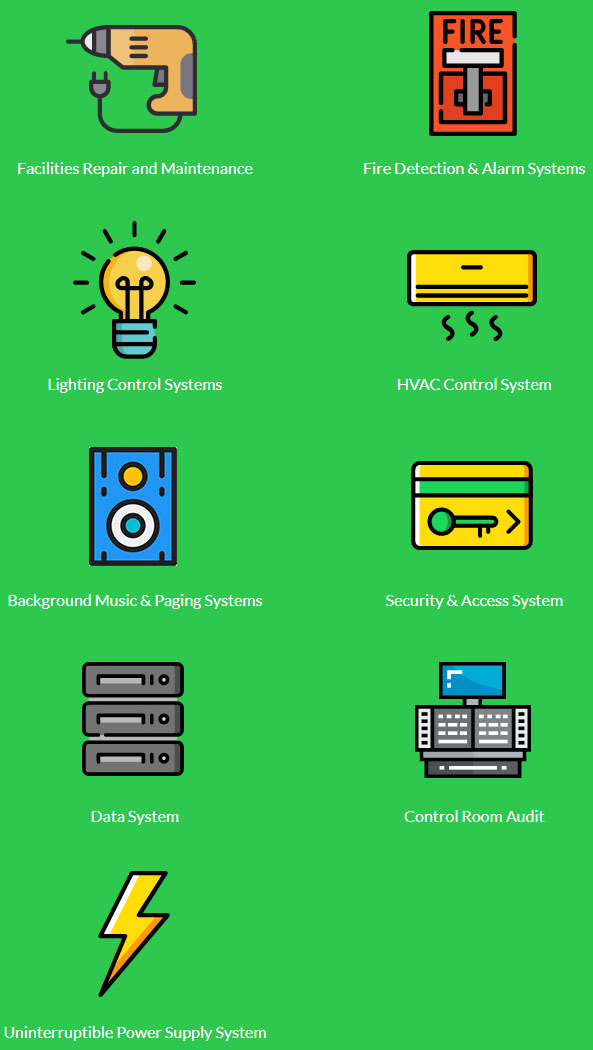 Special Equipment Services
At ESCO, we understand the challenges your enterprise has to face: you need to maximize your electrical equipment's uptime, ensure good power quality and control expenditures. To address this, ESCO provides solutions to ensure that our clients' mission-critical applications remain operational.
Critical Power
ESCO provides uninterruptible power supply (UPS) equipment services and management solutions from data centers to industrial environments. We perform routine maintenance checks to ensure that your UPS equipment remains reliable and operational by improving your equipment's overall performance and increasing its efficiency.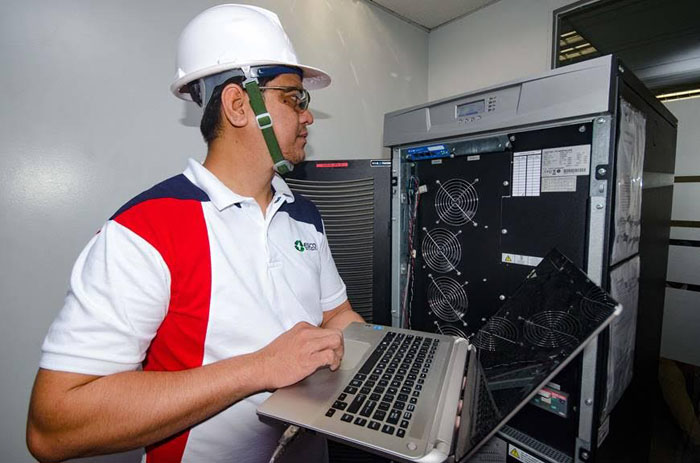 Thermal Management
We also offer precision air-conditioning service solutions tailor-fit to meet specific support requirements of various enterprises. Our services include top-to-bottom installation, start-up, maintenance and repair.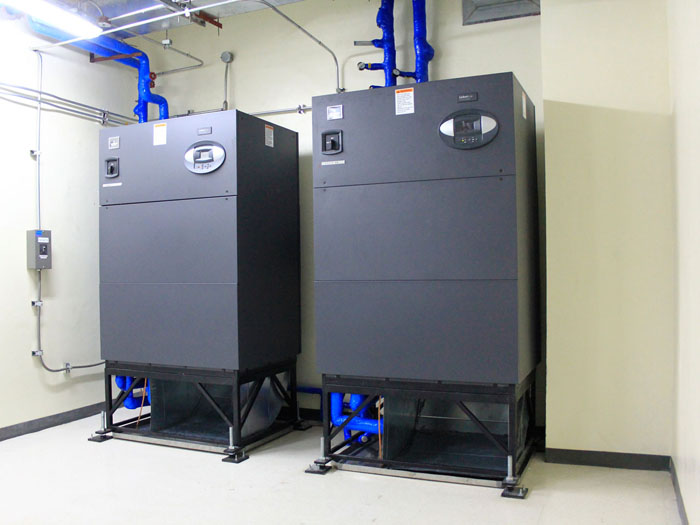 Control Room Audit
With the help of our team of experienced technicians, ESCO conducts an assessment of your control room with the use of state-of-the-art diagnostic and audit tools to identify problem areas and make recommendations for improvement.
Facilities and Properties Maintenance
We work collaboratively with our customers to ensure that their properties and facilities are well managed.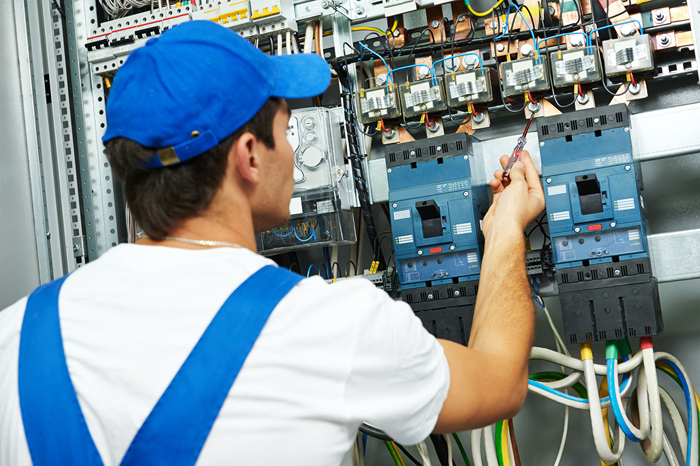 Featured Projects
We help deliver strategic sustainability solutions for controlled environments. Through our expertise, our clients get the real view of sustainable business success through ESCO's seamless project delivery. See our results and learn how we've helped these organizations accelerate and strengthen their sustainable business strategies.
24/7 Customer Inc.
ESCO installed an IN/OUT configuration of proximity card readers with PINPAD and with LCD display on all critical access points to the office area including the Data Center and hub room, to prevent unauthorized access and at the same time monitor all access badge holder's productivity and location through the access logs of the EntryPass software.
ICICI First Source
For this call center project, ESCO installed an IN/OUT configuration of Proximity Card Readers on all critical access points to fully secure the office premises and monitor employee productivity through their access logs.
Kaisa Academy
For this training academy, ESCO installed biometric fingerprint scanners with TCP/IP interface and an internal HID Mifare/EM proximity reader. Included in the security system installed is an automatic finger detection system providing one touch identification and fast verification time : < 1 second. This system has false acceptance rate (0.00008%) and false rejection rate (.09%) and stores up to 1,670 finger print templates.
Moog Controls – Baguio
ESCO installed a Biometric Fingerprint Scanner with TCP/IP interface, including an internal HID Mifare/EM proximity reader. Additional security system is the automatic finger detection system with one touch identification with LCD display and keypad to secure the company's data center.
NGL Consulting
ESCO installed a combination of Bio-Entry Pass (Fingerprint Only) and Bio-Entry Smart Card Fingerprint Scanner (Combination of Smart Card and Fingerprint) Access Control System for the IN/OUT access to safeguard main entrances and data centers and at the same time monitor productivity time and attendance of all NGL employees.
Sitel
For this call center project, ESCO installed a 24/7 digital surveillance system with 16-Channel DVR in a 19″ TX2-3U Chassis, Windows XP OS, Real-time 480fps live view display / 240fps recording speed, 640 x 480 recording resolution, together with 16 units of high resolution Discover series fixed focal lens vandal proof dome cameras in the strategic locations in the production and office areas. Pan-Tilt-Zoom (PTZ) Speed dome cameras were provided for detailed capture and recording of the events or fraud.
Contact Us
Energy Solution Company
Address: 536 Calbayog St., Mandaluyong City, Metro Manila 1550
Phone: (632) 531 4084 / 4345 / 4268 / 3245
Fax: (632) 534-3120
E-mail: enquiry.esco@comfacgroup.com
Find us on Google Maps
sponsored links
SIMILAR COMPANIES/PRODUCTS/SERVICES
Terms of Use/Privacy Policy Advertise Buy me coffee