ELECTROBYTE is a leading edge technology provider in environmental, process analysis, and laboratory analysis including the non-destructive elemental analysis. We say leading edge because the technologies we offer are the latest, proven, cost effective and labour saving.
Our aim is to solve our customer's problem (s) with our technology and support them in maximizing utilization in all their work/production process.
Our present roster of current customers include most of all the semi conductor companies operating in the Philippines, top 100 corporations and government institutions.
All instruments / equipment we provide are fully supported during and after the warranty period in terms of application and technical support. Preventive maintenance contracts and/or extended warranty contracts are optional.
Our almost 30 years of experience in providing technology and supporting them locally are available to you upon request.
EECC designs, supplies and maintains a vast sophisticated pollution monitoring instruments, process instruments and analytical instruments for numerous applications. Our product range includes ambient air quality monitoring system, continuous emission monitoring system, portable and fixed site particulate sampling systems, water and wastewater monitoring system, on-line process gas analyzers, process monitoring, analytical instrumentations and temperature controlled instrument shelter. We also supply gas calibration and diluter systems, datalogger for data collection, software for data presentation and reports, toxic gas and industrial hygiene monitoring equipment.
As a designer and integrator of pollution monitoring equipment, EECC appreciates leading technology. That is why EECC only selects from manufacturer's offering the best technology available from around the world. We are proud to be the exclusive distributor of leading edge brand names such as Opsis AB, Dionex Corp., Thermo Scientific / Environmental, Thermo Scientific / Process, Environmental Supply Company, Inc.(ESC), PCME Ltd., LSI Lastem, PHI, All EECC products are field tested and subjected to comprehensive compliance criteria prior to its official release. So you can be assured that the technology you invest in is leading the world.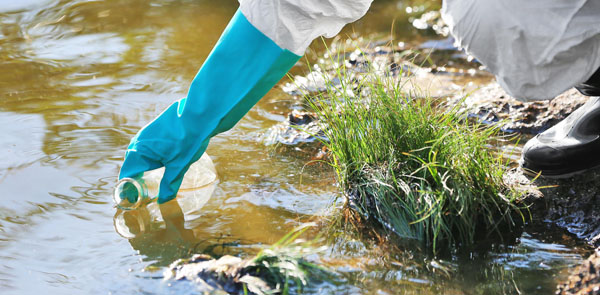 Customer Support
TRAINING
Comprehensive training courses are available and provided by experienced EECC training personnel.
Courses available include:
General training on air, water, process and analytical equipment practical theory.
General training on the operation and maintenance of specific equipment.
Customer specific training on the operation and maintenance of an air, water, process, analytical instrumentation system.
These courses are designed to help the end users to operate, maintain and calibrate the equipment and systems with maximum efficiency. These courses provide in-depth training on specific equipment or system operation, maintenance, trouble shooting, data collection and generation of data reports. All necessary calibration procedures including audit calibrations are also covered.
It is our dedication to train our customers in all aspects of their purchased equipment that ultimately results in systems that work.
SERVICE
At EECC, we believe it is important that the customer be comfortable and fully conversant with the operation and maintenance of any of our highly engineered and specialized equipment. EECC can provide full training on all of the products we sell, furthermore we provide full service and guarantee spare parts on all equipment sold so you can maintain continual operation of your valuable investment.
All commissioning and after sales service are professionally handled by our fully trained customer support engineers. In addition, full service contracts and preventive maintenance contracts can be arranged on all equipment.
EECC service facility is fully equipped with the latest in instrumentation and tools for repairing the majority of air, water, process and analytical equipments. Our service technicians are highly experienced in the repair of instrumentation.
EECC maintains comprehensive stocks of all consumables necessary for maintaining air monitoring stations and the majority of spare parts ever likely to be required. This ensures a quick turn around for instrumentation entering the facility for repair. It also enables consumables, not stored in the field, to be quickly dispatched thus minimizing the down time of instrumentation.
INSTALLATION AND COMMISSIONING
EECC is able to offer both installation and commissioning services. EECC has the resources and experience to install the system anywhere in the Philippines. Once installed, EECC will commission the system by completing a fully system check and calibrating the system.
Immediately after the installation of the system, an EECC engineer will carry out a final system's check, initiate the first calibration of the system and ensure that the system is working successfully. All of our installation and commissioning activities are carried out in accordance of standard quality procedures so you can be assured of a reliable and efficient system.
Products & Services
Air
This section is for analysis of ambient air and industrial/transportation emissions and industrial process parameters. Ambient air is what people breathe and air pollution analysis/measurement is a necessity to protect the health and well being of people. Monitoring is always the first step and continuing process in controlling air pollution. The data from monitoring is used as reference (baseline) data which will be the guide whether the air quality is improving after mitigation or pollution control systems are in place.
Industrial emissions are also main source of air pollution that should be monitored and help control to make the combustion process more efficient and emit less pollution. Transportation is a major source of air pollution especially heavy traffic in cities. We have roadside air monitor that measure, record, process and maintain a data base on air quality on particular roads. In an industrial setting, our air monitors can analyze oxygen (O2) and carbon Dioxide (CO2) to determine the combustion efficiency. We are the company that has the highest number of functioning ambient air quality monitoring stations and source continous emissions monitor for regulated industries. Our oldest installation is 10 years at region 10 in Cagayan De Oro City and still working 24/7.
Thermo Scientific
AmbientGas
Headspace Gas Identification
Monitoring System
Particulate
Source Gas
Learn more about Thermo Scientific
Opsis
Ambient Quality Monitoring
Continuous Emissions Monitoring
Process Control
Data Management
PCME
Particulate Measurement System
Filter Performance Monitors
Filter Leak Monitors
Dust Gross Filter Failure Detectors
Rugged Sensor Options
Software
Water
This section is about the analysis of water purity and identifying/quantifying impurities present there in (if any). One application is drinking water analysis. Obviously, this is to protect the health of people and to guide bottled water procedures on the quality of their products. Concerns such as heavy metals and halogens can be analyzed down to the parts per billion (ppb) levels.
Another application is the environmental concerns on pollutants in fresh (rivers and lakes and sea waters. The health of rivers and lakes depend on the water quality and the analysis will help pinpoint the level and source(s) of pollution. The Dionex Ion Chromatograph is an important component of pollution mitigation. The Dionex IC can also analyze seawater for pollution. Seawater is a difficult sample matrix to analyze but the IC can do it 20 minutes or less. We have a system that can speciate chromium 3 and chromium 6. One is beneficial and the other one is carcinogenic and it is critical to be able to tell one from the other. The Dionex system is being used by environmental regulatory agencies worldwide including the Philippines in testing environmental samples.
A big application is the analysis of ultra pure process water in semiconductor and power generating plants. In semicon and hard disk production, ultra pure can spell the difference between product acceptance or product rejection. In power plants, the impurities in it's process water and steam can spell the difference between a reliable plant with economy on water treatment chemicals and deionize beds or frequent breakdown.
The Dionex technology has been used in various applications in many industries for many years and has proven to be reliable method.
The other application is the High Pressure Liquid Chromatograph (HPLC) systems. Unlike other HPLC systems, the Dionex HPLC has its beginning in the chromatograph systems. Its all non metal system allows for greater flexibility in analysis methods and system reliability and durability. This high end HPLC has found applications in the biggest pharmaceutical companies in the Philippines.
Dionex has wide BioLC applications and its Mass Spectrometer detector.
Dionex
Liquid Chromatography
Ion Chromatography
Sample Preparation
Mass Spectrometry
Process Analytical
Chromatography Data Systems
Columns
Accessories
Thermo Scientific and Dionex Integrated Solutions
Process
This section is about measurement, monitoring and controlling industrial processes. Many products are transducers and gamma density gauges. The latter is a main component of cement and mining industries wherein knowledge of density of different materials inside a sealed metal vessel (water, sludge, ore) are critical in the process. The new system of Thermo uses low energy nuclear source and highly sensitive detectors which are both located outside the vessel. Old systems that uses the deteriorated nuclear sources can be revived and still be used using the Thermo detector system, thereby saving in hundreds of thousands of dollars. These are proven, durable industrial process monitors that are fully supported in the Philippines.
Thermo Scientific
Air and Solids Flowmeters
Continous, Point and Tilt Level Measurement
Gamma Density Gauges
Gamma Level Gauges
Gas and Liquid Density Meters
Liquid Flowmeters
Natural Gas and Liquid Flow Computers
Transducers
Learn more about Thermo Scientific
Non-destructive
This section is primarily using X-Ray Fluorescent (XRF) Spectrometer to analyze elemental composition of materials from sodium to uranium in the Table of Elements.
The technology uses low dosage x-ray to dislodge electrons from the sample and analyze these electrons as to their elemental identity and quantity. A very clean technology with very minimal or no sample preparation. The full elemental composition can be known in a matter of minutes so it is particularly useful in industries needing quick answers a such as analysis of crude oil before unloading from tankers or analysis of glass manufacturing if the liquid glass is of correct composition. It is also used for cement manufacturing to monitor proper cement composition and in mining industry to analyze ore samples and finished products.
It is also used for environmental applications to analyze soil samples from highly polluted areas. Paint, semiconductor, Hard disk manufacturing, oil and grease lube analysis, petroleum manufacturing, power generating plants are among the industries extensive using XRF technology.
The XRF Spectrometer is also used to identify unknown composition of materials in quality control and reverse engineering applications.
Our company has the biggest number of installed EDXRF/XRF Spectrometers in the Philippines (12). We have the technical knowledge and experience on how to make the XRF technology work in the local situations such as heat, humidity and voltage fluctuations.
Our principal, Xenemetrics manufactures rugged, reliable but highly sensitive XRF systems that are supported fully in the Philippines. These products have good track record of reliability and durability worldwide.
Xenemetrix
LABORATORY

S-Mobile
S-Mobile SDD
S-Mobile ULS

MOBILE

X-Calibur
X-Calibur SDD
X-PMA
RoHS Vision
X-Cite

BENCH TOP

EX-6600 LN/PD
EX-6600 SDD
EX-3600 LN/PD
EX-6600 AF
Others
Turnkey Projects
ELECTROBYTE can provide turn key services for laboratory or environmental applications. It can provide a two or three years programme to revive lakes, rivers with integrated household/commercial trash collection (many household garbage ends up in lakes and rivers) and/or processing for possible recycling. Electrobyte has technical tie ups with specialists in lake and river dredging not only to revive lakes/rivers but also to prevent further siltation and deterioration.
Electrobyte uses total technology approach in turning dying lakes back to good health. From water parameters (pollution) monitoring to physical dredging/siltation prevention, we have the technology. We can provide an integrated water/air laboratory for monitoring, including sample collection, analysis and reporting to authorities on crucial pollution parameters. Telemetry or remote sensing can also be part of this integrated laboratory. Automatic uploading to a website of its reports are also possible and doable.
In all laboratory applications whether its petroleum, mining, cement, environmental, bio research, academe, semiconductor or any other applications, we can provide complete laboratory technology including designing and construction of laboratory building itself.
Contact Us
Electrobyte Environmental Concerns Corporation
Address: 6th FLOOR TRANS-PHIL HOUSE, 1177 Chino Roces Ave. corner Bagtikan St., Makati City 1200, Philippines
Phone: (632) 895-1213 | (632) 895-1916
Fax: (632) 895-2540
E-mail: eecc@pldtdsl.net
Find us on Google Maps
sponsored links
SIMILAR COMPANIES/PRODUCTS/SERVICES
Terms of Use/Privacy Policy Advertise Buy me coffee