Ecosolar Industries Corporation provides complete photovoltaic system for residential and commercial as well as agricultural and industrial buildings. Ecosolar Industries utilizes proficient and knowledgeable expertise to come up with photovoltaic solutions which are distinguished by their highest quality standards and long-term functionality. With our world class suppliers and our continual quality controls, our photovoltaic systems meet the highest level for reliability and durability and are certified in accordance with the strictest international standards.
In order to guarantee that the end customer benefits from comprehensive and professional advice, Ecosolar Industries has employed only top engineers and specialized craftsmen and provides them with knowledge in the technical and project planning of solar energy systems. Ecosolar Industries provides both service and equipment for Solar Photovoltaic System and all our customers get free estimate and advice from our experienced and well-trained employees to ensure that all system components are efficiently and optimally computed to give you a setup that would provide you with the best yield.
Services
GRID TIED PHOTOVOLTAIC (SOLAR) SYSTEM
We supply and install grid tied photovoltaic systems wherein excess electricity, together with net metering, is sold back to the grid and deficiency of power is taken from the grid, all of this regulated by the power inverter Ecosolar industries provides grid tied systems for residential, commercial and industrial. From single phase to triple phase systems, we can provide you with installations for as low as 2 kilowatt to as high as 1 megawatt.
OFF GRID PHOTOVOLTAIC (SOLAR) SYSTEM
We also supply and install off grid photovoltaic systems wherein excess electricity is stored in deep cycle batteries all of this regulated by the power inverter and charge controller. Ecosolar industries provides off grid systems for residential, commercial and industrial. We can provide you with installations for as low as 2 kilowatt to as high as 100 kilowatt.
Brands we carry
Trina Solar
Ranked as one of the leading solar panel manufacturers, Trina Solar delivers smart, industry-leading solutions for residential and commercial establishments.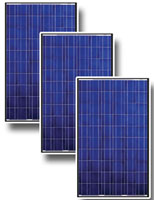 HIGHER ENERGY YIELD, FASTER ROI
Positive power tolerance up to 5W - Outstanding performance at low irradiance - Maximum energy yield at low NOCT - Industry leading PTC rating of up to 91.96% on 60 cell modules and 91.94% on 72 cell modules - Over 6% more power yield by PVsyst PV system simulation on 60 cell modules
INCREASED SYSTEM RELIABILITY, SECURED INVESTMENT
Long term system reliability with IP67 Junction Box - Robust frame to hold 5400 Pa load - Salt Mist, ammonia and blowing sand resistance, apply to seaside, farm and desert environment - Automotive industry quality management system (ISO16949) to our module MFG process to ensure product quality.
EXTRA VALUE TO CUSTOMERS, MORE BENEFITS
A global bankable brand, top ranking amongst module manufacturers by industry analysts. - Dedicated customer support teams are staffed by technical support engineers and after-sale customer service representatives. - Anti-glare project evaluation(e.g. Airport installations) - 25 Year linear performance warranty - 25 year performance warranty insurance.
SMA
As a leading global specialist for photovoltaic system technology, SMA is setting the standards today for the decentralized and renewable energy supply of tomorrow. More than 5,000 SMA employees in 21 countries have devoted themselves to this task. Our innovative solutions for all photovoltaic applications and our unsurpassed service offer our customers worldwide greater independence in meeting their energy needs. Located in Niestetal, Germany and founded in 1981, SMA is a multi-awarded company some of which are the Smart Energy Award for 2013 and the Intersolar Award 2013 for the Sunny Boy Smart Energy inverter with integrated storage.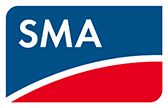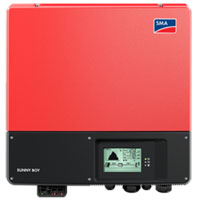 SUNNY BOY SINGLE PHASE
PV GRID TIED INVERTER
Combining a broad input voltage range and a broad input current range, the transformerless Sunny Boy can be connected to nearly all standard crystalline PV modules. As a proven entry-level device in the field of transformerless inverters, it offers topclass efficiency. Its low weight and robust enclosure allow simple installation, both indoors and outdoors. With its three power classes, it is the ideal inverter for smaller PV plants.
EFFICIENT
Efficiency of up to 96 % Transformerless Reliable Integrated ESS DC switch disconnector (Optional).
PROVEN TECHNOLOGY
Maintenance free, thanks to convection cooling SUNCLIX DC plug-in system.
Samil Power
Samil Power Co., Ltd. Founded in 1992 it is one of the fastest growing solar inverter companies globally and is specialised on R&D, production, sales / marketing and service. Currently has more than 700 employees, Samil Power produces micro inverter over string inverter up to MW station, which helps customers to maximize the yield and reduce the investment payback period of their photovoltaic plants – from small residential rooftop to midsize commercial rooftop/ground mounted and large utility-scale PV plants. To date more than 200,000 string inverter from Samil Power have been installed in more than 20 countries (e.g. Australia, the UK, Germany, Italy, Belgium, Spain, Netherland, France, China etc.) with currently 9 own subsidiaries in Munich, Milan, Reading, Lyon, Sydney, San Francisco, Beijing, Shenzhen and Suqian. With its more than 200 engineers in Research & Development the product portfolio covers the full range and set highest quality standards. Samil Power has two state of the art production facilities certified on international standards (ISO 9001:2008 und ISO 14000:2004) as well as two R&D centres.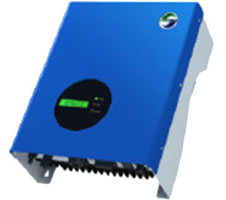 SOLAR RIVER - SINGLE PHASE, PV GRID TIED INVERTER
SIMPLE. FLEXIBLE.
Free site selection due to IP65 -- Easy installation and maintenance due to "Plug & Play" connection -- Parameter and country code setting during initial start up.
OPEN. CONVERSATIONAL.
Interface selection-Ethernet,Wi-Fi (optional) and RS485 for more flexible configuration and system monitoring -- Multi-lingual 2-line LCD display -- Digital inputs for the economic connection of a ripple control receiver -- Configurable multi-function replay output.
SECURE. EFFICIENT.
Highest earnings through max.efficiency of 96.8% -- Safe operation due to integrated DC-switch -- Free access to the Samil Power monitoring portal.
Delta
Delta has a history of over 70 years in power management. The roots of Delta's telecom power supplies are in the 1930s, when Hassler started collaborating with the Swiss PTT Every year Delta receives awards for outstanding quality and reliability — the number one factor for Delta's success since the beginning. We have earned recognition from Dell, HP, IBM, Intel, Microsoft, NEC, GE, Sony, and many others, which is the best indicator of our focus on quality. Our manufacturing facilities are ISO-9001 and ISO-14001 certified, and all share common quality and measurement systems.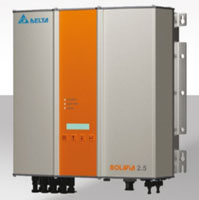 SOLIVIA 2.5
The SOLIVIA 2.5 solar inverters for the Asia-Pacific region are highly efficient and reliable and use the latest high frequency technology. A wide voltage range as well as an operating temperature up to 70°C allows you to feed power in the national grid even in hot Asian-Pacific countries. The integrated multi-country software makes it possible for you to configure your SOLIVIA solar inverter for the required country (Australia, China, India, Korea and Taiwan).
Power One
Founded in 1973, as one of the world's ten largest providers of power conversion and management solution, we've been busy streamlining our traditional power products business. Power-One is one of the few remaining companies with the product breadth to support every step in the refinement of utility needed to power high-availability infrastructure systems at the site, system and semiconductor levels. Power-One is a leading provider of power conversion and management solutions. Our design and manufacturing teams are at the forefront of alternative and renewable energy inverters and energy-efficient power conversion products supporting the server, storage, network and telecom equipment sectors.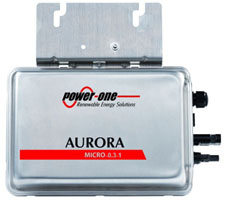 AURORA MICRO GRID TIED INVERTERS
The new Aurora 300-watt micro-inverter product is designed for use with large 72 cell panels. The ability to individually link all modules within a specific installation is an alternative to the traditional Aurora string inverters Power-One is famous for. Micro-inverters have some advantages over string inverters. They allow you to control the panels output individually and offer Maximum Power Point Tracking (MPPT) for each single module. They also allow you to control individual panels in different ways and reduce the losses in efficiency in a variety of challenging conditions.
Some of our Choice Projects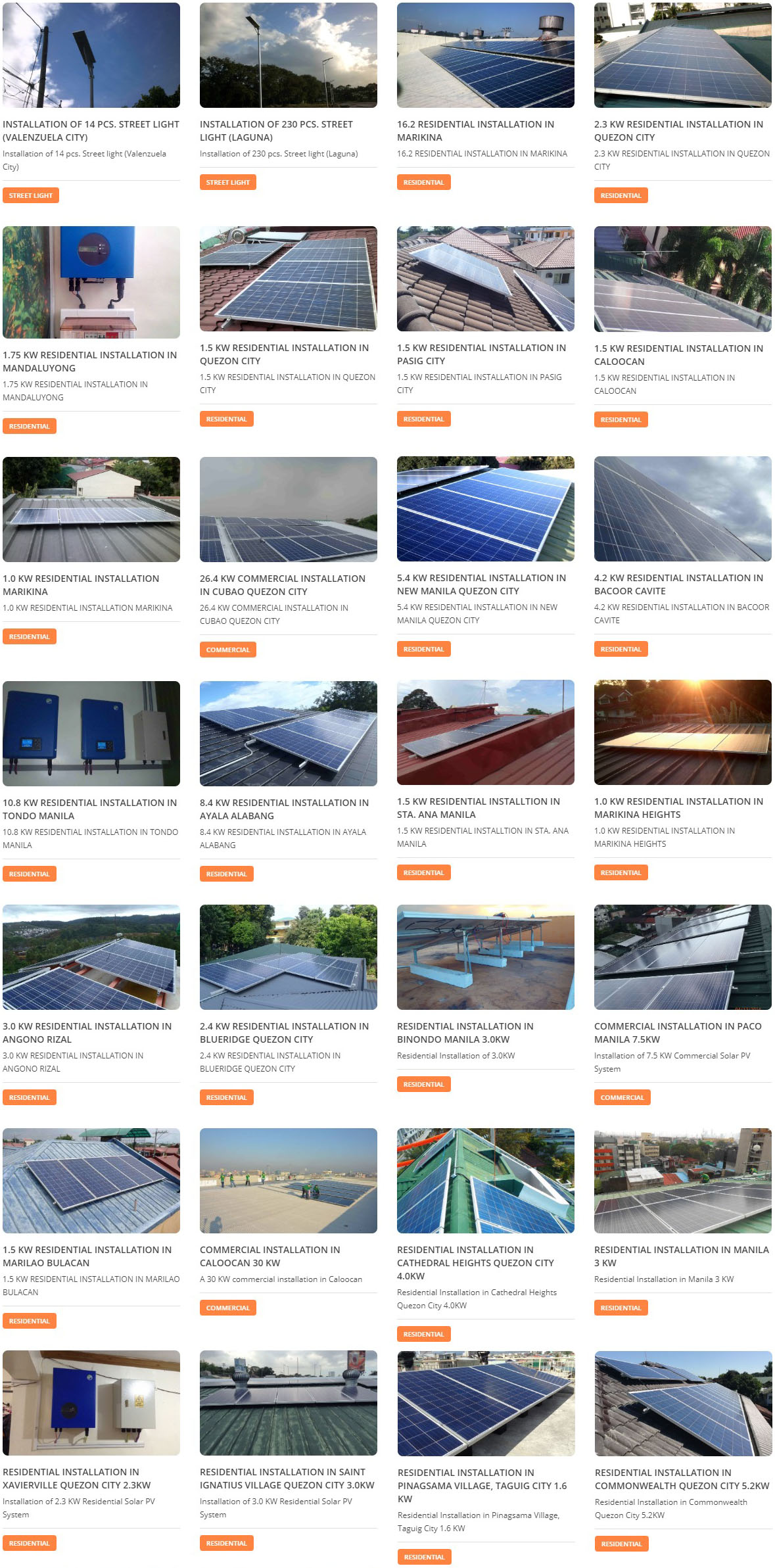 Contact Us
Ecosolar Industries
Address: Palace 30 San Diego St., West Canumay, Valenzuela, Metro Manila
Phone: (02) 443 8888 and (02) 871 7488
E-mail: info@ecosolarphil.com
HR: hr@ecosolarphil.com
Find us on Google Maps
sponsored links
SIMILAR COMPANIES/PRODUCTS/SERVICES
Terms of Use/Privacy Policy Advertise Buy me coffee