ENVIRONMENTAL COUNSELORS, INC. (ECI) is an organization of professionals engaged primarily in environmental research as well as the promotion and development of environmentally sound technologies consistent with the principles of sustainable development. It combines the technical, with the legal aspects of environmental studies.
Founded in early 1997, it is a consulting firm established by experts from various fields of environmental studies and management. Some of its members were previously from government, principally the Department of Environment and Natural Resources of the Philippines. Others were drawn from academic institutions such as the University of the Philippines. Some members came from other environmental consulting or service firms or worked with Social Development Organizations, as well as Non-Government or Non-profit Groups prior to joining ECI. ECI has been accredited by the Land Bank of the Philippines and the World Bank to provide environmental services for its finance projects.
Through the years, it has mastered expertise in handling various types of technical and compliance projects for clients in various fields such as real property development, construction, training needs, telecommunications, food manufacturing, electronics manufacturing, patenting, legal assistance in pollution cases and disputes, environmental law and regulation assessment and compliance, social assessment and development, institutional strengthening and governance, environmental management, engineering and planning, solid waste and hazardous and toxic handling air and quality assessment materials among others. It has served both the government and private sectors.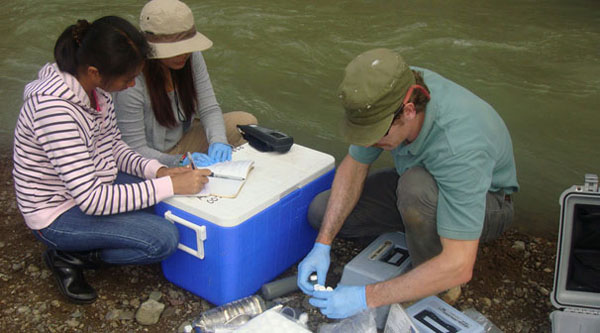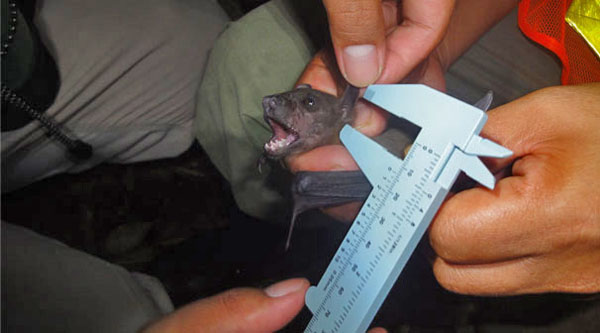 Services
ECI is currently supported by the following divisions:
ECI Services
Established in 1997, ECI Services provides customized services for permits and advisory services for environmental compliance, handling due diligence and patents practice. The forte of this division includes Environmental Impact Assessment (EIA), technical studies, report for compliance with environmental law and adjudicating pollution violations and cases.
Mission Statement
Prepare high quality technical studies and reports for clients
Ensure timely release of documents from government agencies
Maintain proper liaison with government agencies
Manage client relationships in a proactive and professional manner
Service provided:
Environmental Compliance Studies (for ECCs, Environmental Clearances and Permits:

Conduct of Initial Environmental Examinations (IEEs) for Industries, Commercial Establishments and other concerns located in environmentally critical areas
Conduct of Environmental Impact Assessments (EIAs) for Heavy Industries, Resource Extractive Industries, Infrastructure Projects, Mining, Land Development Projects, and other Projects
Environmental Compliance and related due diligence Audits for Industries and other enterprises (for ISO 14000 and pre-aqcuisition due diligence)
Hazardous and Toxic Substance Review and Analysis for consumer goods and products
Environmental Risk Assessment and Environmental management Planning

Environmental Planning & Management Services

Land-use planning and resources management
Social Acceptability Designs of Development Projects
Solid Waste Management Planning , Air and Water Quality Analysis

Environmental Legal Services

Environmental law compliance, pollution adjudication and general legal and permitting assistance;
Patenting and copyright of environmental products and technologies
Environmental legal Assistance for environmental firms and companies' Environmental legal research and opinions for research projects
ECI Systems
ECI Systems, the management consulting division established in 2002 designs programs and coaches companies in developing appropriate management system related to environment and Quality management. The forte of this division is Environment Management System for ISO 14001 certification. Other works include Environmental Engineering, Process Design Optimization, Technical Evaluations and Review of Design, social acceptability and assessment and stakeholder management.
Mission Statement
Effective and proactive approach in providing information and support in order to influence the delivery of quality service which lead towards a nationwide coverage in terms of environmental management system and services.
Establish close coordination with the clients through strong partnership and information dissemination in environmental campaigns and services.
Service Provided
Environmental Engineering, including waste minimization studies and design of waste treatment and pollution control facilities
Process Design Optimization of Pollution Control Facilities and industrial processes, Feasibility Studies in rehabilitations or Modification of Existing Pollution Control facilities
Technical Evaluations and Reviews of Design documents for Pollution Control Facilities
Social Acceptability and Assessment
Stakeholder Management Systems- these include assessment, development and integration into current quality management standards
Environmental Training Institute (ETI)
This ECI division established in 2004 provides customized and public training courses on environment and natural resources management. To date, hundreds of training programs has been conducted both at its training center in Manila and other parts of the country. The trainings offered include Introduction and Orientation Seminars, Environmental Law and Regulations seminar, DENR-EMB approved Modular Training Course for Pollution Control officers, Technical Seminars and Training Programs.
Mission Statement
To provide information and knowledge on environmental laws, health and safety management as well as environmental compliance towards sustainable development.
Seminar and Trainings Offered
Introduction and orientation seminars

The Philippine Environment Impact Statement System
International Organization for Standardization (ISO) System
Environmental Management System (EMS)
Environmental Compliance Auditing Procedure

Environmental Law and Regulations Seminar, including regulations in compliance with international covenants, agreements and statutes (separate seminar designs available for lawyers, laypersons and technical personnel)
DENR-EMB-Approved Modular Training Course for Pollution Control Officers (PCOs): A comprehensive seminar series on environmental laws and DENR enforcement procedures and methods.
Technical Seminars and Training Programs

Environment Conflict Management (ECM) Course
Basic Environmental Awareness Course for Teachers (BE-ACT)
Environmental Compliance Document Preparation Course (DOCPREP)
Stakeholder Management Program (SMP)
Southern Environmental Management and Corporate Services (SEMCOR)
Established in 2007, SEMCOR is the environmental management partner in Visayas and Mindanao integrating all services and program offerings, based in Cagayan de Oro City with coordinators in Davao and Cebu.
Mission Statement
We will provide cost-effective, high quality environmental management services and related work in training and business process development for the best interest of our customers, employees, shareholders and the community.
We shall endeavor to achieve excellence in customer service by continuously cultivating skills, competencies, a healthy attitude positive attitude and performance results.
We shall further strive to create business relationships that are productive, customer focused and service-oriented, based on a respect for environmental laws and internationally accepted principles of environmental management and productivity.
Services provided:
Air and Water sampling
Industrial emissions stack sampling
Environmental Management planning
Environmental Impact Assessment, permits and clearances
Pollution Assessment and Correction
Environmental Site Assessment and Planning
Hazardous Waste Management and Disposal
Training Services
International Standards (ISO) Consulting and Coaching
Management Systems and Business Process Efficiency
Cleaner Production Assessment and Planning
Wastewater Treatment Plant Maintenance
ECI Resources
This newly establish division in 2008, provides an array of services to support the technical and financial viability of resource-based business in forestry, minerals and marine resources.
Services Offered:
Project feasibility studies
Due diligence
Natural resource assessment
Permit application
Some of our clients
Shell Companies in the Philippines
Manila Water Company
La Farge Cement
Kingdom of Bhutan
Ford Group Philippines
Asian Terminals, Inc.
Manila Jockey Club
Philippine Long Distance Telephone Company
Salcon Power Corporation
Sta. Clara Power Corporation
Philippine MAKRO
Lafayette Mining
Subic Bay Metropolitan Authority
Philippine Recyclers, Inc.
McDonalds Philippines
Fort Bonifacio Development Corporation
Petron Corporation
PHINMA Group
Texwipe Philippines, Inc.
Rustan's Centralized Bake Shop, Pasig
K2 Fine Metal Corp.
CEZ, Cavite
Sankyo Seiki Philippines Manufacturing Facility
Dream Broadcasting System Digital Broadcast Facility
CSEZ Pampanga
Green Circle Properties
Antipolo Properties
Masbate Fish Port
First Balfour, Inc.
AB Foods, Inc.
Singapore Airlines Engineering
DCCD Engineering Corporation
Cebu Pacific Air
Corinthian Properties
Print Town Industrial Estate
Ayala Property Management Corporation
Pancake House Group
Globe Telecoms, Inc
Digitel/Alcatel Philippines
Contact Us
Environmental Counselors, Inc.
Address: Unit E, 9th Floor, Strata 100 Bldg, Emerald Ave, Ortigas Center, Pasig City
Phone: +63 2 637 6626 to 27
E-mail: info@eci.com.ph
ECI Visayas Mindanao
Address: 3 A Telstar St, GSIS Heights, Matina, Davao City
Phone: 082 275 8624
Mobile: 0920 905 9709
Find us on Google Maps (Pasig)
sponsored links
SIMILAR COMPANIES/PRODUCTS/SERVICES
Terms of Use/Privacy Policy Advertise Buy me coffee
Environmental Counselors, Inc.