Established in September 1998, Exponent Industrial Control Solutions begun as service provider for system integration of industrial automation systems in the country.
On June 21, 2000 Exponent was formally incorporated which marked the birth of Exponent Controls and Electrical Corporation.
Working in close coordination with our industry partners Siemens and Omron, we were able to provide innovative solutions to our clients in a wide variety of applications. Thru exemplary work quality that typically exceeds client's expectations we were able to gain patronage and goodwill. From a small team of technical personnel, Exponent Controls has grown significantly, segmenting its workforce to departments.
Today, we continue to provide our clients, both old and new, with the right technology and professional expertise that keep their businesses in high productivity and maximized profits. As we transcend to the next era in automation and controls, backed by our team of project-sharpened engineers, we are in full passion to provide new and better innovations to address our clients' needs both for local and global market competition.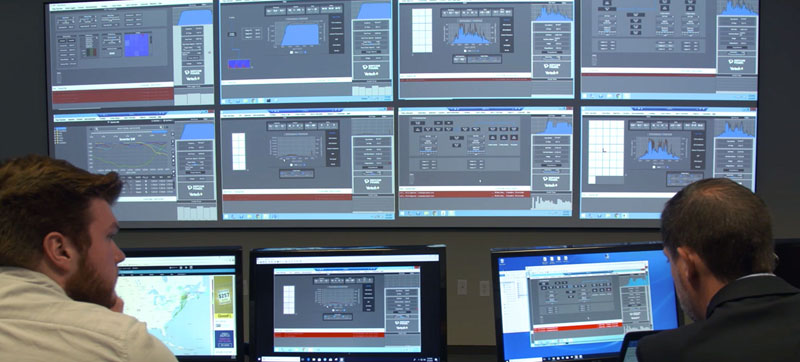 SCADA system
Our Capabilities
Evaluation, Design, Construction, Integration, Installation, and Commissioning of Industrial Control Systems including Telemetry and Wireless Networking, Control and Monitoring.
Design, Fabrication, Construction, Wiring, Installation and Commissioning of Electric Panels and Motor Control Centers including site wiring.
Programming/Configuration of PLC and SCADA/HMI Systems.
Retrofit of Existing Control Systems and Instrument Calibration.
Supply of Electrical, Industrial, Automation and Instrumentation Components and Equipments including Software Applications.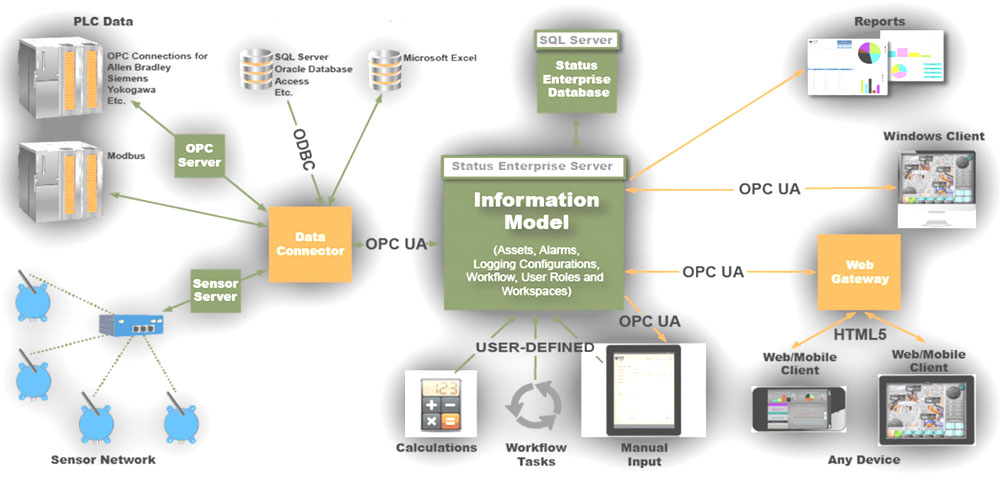 SCADA system design
Products
AUTOMATION
SIEMENS

PLC
DISTRIBUTED I/O
HMI
SCADA
POWER SUPPLY
INDUSTRIAL COMMUNICATION
DRIVES
MOTOR
PROCESS INSTRUMENTATION

OMRON

AUTOMATION
CONTROL COMPONENTS
RELAYS
SENSORS
SWITCHES
MOTION/DRIVES
POWER SUPPLY
SAFETY COMPONENTS

ABSOPULSE

POWER CONVERTERS
BATTERY CHARGER
DC/AC SINE WAVE
INVERTERS
POWER SYSTEMS

MTS SENSORS

LIGHT SENSOR
LIQUID LEVEL SENSOR
MOBILE HYDRAULIC POSITION

EMG AUTOMATION

SENSOR SYSTEMS
HYDRAULICS
ELECTRONIC SYSTEMS
DRIVE SYSTEMS
QS SYSTEMS
RFID
IDENTEC SOLUTIONS

INVENGO

ANTENNA
FIXED READER
HANDHELD READER

NEDAP
ELECTRICAL
SCHNEIDER

ABSOPULSE
ATG AND REFUELING
HECTRONIC
For product details click here
Services
We have a team of engineers with up to more than 20 years experience in a wide range of control equipment across a broad spectrum of applications. Armed with this expertise, we are able to provide the following services:
CONCEPTUAL DESIGN
Drawing on our years of experience, detailed data gathering and discussions with the end-users, we are able to develop the just-right design for our client requirements.
ENGINEERING AND PROGRAMMING
We are well-experienced with a wide range of programmable logic controllers and HMI products from Siemens, Omron, etc. For SCADA systems we have developed applications utilizing Siemens WinCC and WinCCFlex, Omron CX-Supervisor and Wonderware InTouch.
CONTROL PANEL WIRING AND ASSEMBLY
We are capable of assembling, wiring and testing controls panels.
INSTALLATION AND COMMISIONING AT SITE
We install, test and commission our products and systems in the field. Our engineers and technical personnel are well-versed in system start-ups and in troubleshooting and solving operational problems.
TRAINING
Recognizing that training is very important to successful plant operation, we make it a standard to train our clients. We provide both operator and technical trainings.
DOCUMENTATION
Our project documentation includes user's manual, electrical drawings, PLC programs documentations and HMI configurations.
24/7 ENGINEERING
We provide 24/7 technical services for clients with on-call service contracts with us.
Featured Projects
FOOD PROCESS AND PACKAGING
Selecta Unilever - sub-contracted from APV Philippines

Automation of Pasteurization Plant
Siemens S7-300 and Operator Panel

NFA Food Development Center

Upgrade of temperature logging system for cabinet dryer
Omron CJ1M plc, TC101 temp controller, and NS5 touch panel

Del Monte Philippines, Inc. - subcontracted from LMR Machinery

Automation of Stand-up Pouch Packaging machine
Omron CJ1M plc and NS5 touch panel

Family Choice Grains Processing Center, Inc.

SCADA system for rice mill plant
Siemens WinCC Flexible

Coca-Cola Bottlers Philippines, Inc. Isabela Plant - subcontracted from Bengar Industrial Corp.

Rehabilitation of Case Packer machine
Siemens S5 plc and OP7 operator panel

San Miguel Mandaue Plant - sub-contracted from Bengar Industrial Corp.

Upgrade of Modicon PLC to Siemens PLC for Case Packer 1 and 2

San Miguel Corporation Polo Plant - sub-contracted from Bengar Industrial Corp.

Automation of full bottle crate inspection

Coca-Cola Bottlers Philippines, Inc. San Fernando Plant

Rehab of Kettner Case Packer and Uncaser Siemens S7-200 and OP17 operator panel

Coca-Cola Bottlers Philippines, Inc., Carlatan Plant

Upgrade of Mitsubishi Case Packer PLC to Siemens S7-200 PLC and OP7 operator panel

Coca-Cola Bottlers Philippines, Inc., Carlatan Plant

Upgrade of Carbo-cooler and Ammonia Compressor Control
Siemens S7-300 and OP7 operator panel

San Miguel Corp. Polo Plant, Valenzuela City

Reprogramming of Siemens S5 PLC for Palletizer and Depalletizer for cross-stacking arrangement of cases

La Tondena, Inc., Canlubang, Laguna

Crown diverter control
Festo FPC202C
OIL AND PETROLEUM
Chevron Philippines, Inc. Poro Point

Tank Truck Loading Rack (TTLR) solution

Shell Philippines Pandacan

Upgrade of automation system for Luboil Blending Plant

Petron Corp. Mandaue Bulk Plant

Control of Pumps for Product Metering System

Shell Bitumen Depot, Villanueva, Misamis Oriental

Control and Monitoring of Bitumen Storage Facility
Siemens S7-300 and WinCC SCADA
SEMI CONDUCTOR
Metrolab, Cavite

Waste Water Treament Plant
Omron CQM1 with NT11S programmable terminal

Texas Instruments, Baguio City

Constant Pressure Control & DI Water Nitrogen Blanketing
Siemens S7-300 and WinCC SCADA with 9200 power meters
ELECTRIC POWER PLANT
Talomo 3 Plant SCADA with CMMS Project Hydro-Electric Development Corporation (HEDCOR)

Complete installation of SCADA with CMMS for plant monitoring and maintenance system

Lon-oy Plant SCADA with CMMS Project Hydro-Electric Development Corporation (HEDCOR)

Complete installation of SCADA with CMMS for plant monitoring and maintenance system

Bineng 1 Plant SCADA with CMMS Project Hydro-Electric Development Corporation (HEDCOR)

Complete installation of SCADA with CMMS for plant monitoring and maintenance system

Bineng 3 Plant SCADA with CMMS Project Hydro-Electric Development Corporation (HEDCOR)

Complete installation of SCADA with CMMS for plant monitoring and maintenance system

Lower Labay Plant SCADA with CMMS Project Hydro-Electric Development Corporation (HEDCOR)

Complete installation of SCADA with CMMS for plant monitoring and maintenance system

Bineng 2 Plant SCADA with CMMS Project Hydro-Electric Development Corporation (HEDCOR)

Complete installation of SCADA with CMMS for plant monitoring and maintenance system

Ampohaw Mini-Hydro Electric Power Plant (8 MW) Monitoring and Control Hydro-Electric Development Corporation (HEDCOR)

Siemens S7 300, WinCC SCADA and Simeas power meters, with high level interface to GE Multilin transformer management
relay, Sulzer DTL595 governor controllers and Ametek Panalarm analog monitors
CEMENT INDUSTRY
House Technology Industry - sub-contracted from AB Innovations, Inc.

Complete automation of batching plant using Mitsubishi PLC

Solid Cement Corporation

Upgrade of TI505 plc to Siemens S7 plc for Packhouse automation system

Solid Cement Corporation

Conversion of S5 to S7 Siemens PLC at Reclaimer
PHARMACEUTICALS
Amherst Parenterals, Inc.

System upgrade of plc from S5 to S7-300 for bottle pack machine
MISCELLANEOUS
Orica Philippines, Inc.

PLC upgrade for F8 elevator

Coral Bay Nickel Corporation - sub-contracted from Aquagen Tech., Inc.

Provide automation solution for sand filter of water treatment plant

Orica Philippines, Inc.

Complete automation (control and monitoring) of heating system

Atlas Mining, Cebu - sub-contracted from Geostar Philippines, Inc.

Automation control for Ball Mill plant

Unilever Philippines, Inc., Manila

Tank Inventory Management System
Siemens WinAC (soft PLC) and WinCC SCADA

C&L Plant CIP

Siemens S7-400 & PCS7 (SCO Unix) SCADA

Philip Morris Flavors Facility, Sucat, Paranaque City

Modification of PLC program and addition of WinCC screen for flexible batching of flavors
Simatic 505 and WinCC SCADA

Philip Morris, Batangas

High Level interface to Cummins generator (Modbus ASCII), McQuay chillers (Modbus RTU) and fire detection & alarm system (Modbus RTU)
Siemens S7-300

Coca-Cola Bottlers Phils. Inc. - Carlatan Plant

Upgrade of Carbo-cooler and Ammonia Compressor Control
Siemens S7-300 and OP7 operator panel

Solid Cement Corporation, Antipolo City

Conversion of S5 to S7 Siemens PLC at Reclaimer
Contact Us
Exponent Controls and Electrical Corporation
Address: Unit 202/204/206 Ortigas Royale Condominium, Km. 23 Ortigas Avenue Extension, San Juan, Cainta, Rizal 1900
Phone: +63-2-509-8773 | +63-2-213-9253 | +63-2-369-1815 | +63-2-656-5538
Fax: +63-2-369-1814
E-mail: sales@exponentcontrols.com.ph | info@exponentcontrols.com.ph | technical@exponentcontrols.com.ph
Find us on Google Maps
sponsored links
SIMILAR COMPANIES/PRODUCTS/SERVICES
Terms of Use/Privacy Policy Advertise Buy me coffee