D&V Philippines is a premium professional services firm catering to the finance and accounting needs of small- and medium-enterprises (SMEs), CFOs, accounting firms, and locally based shared services centers. We offer solutions that are tailor-fit for your business.
We empower SMEs
We bring in financial expertise and relevant accounting technologies that help improve our clients' accounting processes.
We support your CFO to drive growth
Our seasoned CPAs will help your CFO make better business decisions by fulfilling management accounting functions, handling the payroll process, credit control, and bookkeeping systems, as well as providing support in financial planning and analysis.
We stretch the competencies of accounting firms
D&V Philippines is your partner when it comes to finding the right talent to support your firm's growing needs. We help you fulfill your commitments to your clients, with the assurance of complete operational control.
We help you set up shop in the Philippines
We can help you set up a shared services center in Manila for your company's operations. We can serve as your back-office finance and accounting team, as well as help with administrative functions.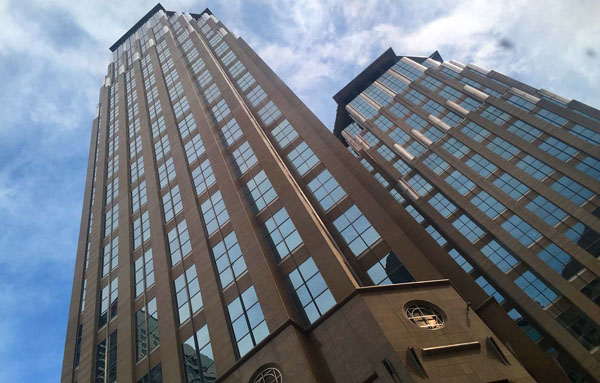 D&V Philippines is located at The Enterprise Center in Makati City, one the most prestigious addresses in Metro manila.
Why us?
We are a professional finance and accounting services firm in the competitive outsourcing landscape in the Philippines. We offer tailor-made solutions for SMEs, CFOs of large corporations, accounting firms, and shared services centers that are designed to fit the current phase of your business.
We specialize
We specialize in the finance and accounting outsourcing for firms in Australia, the US, the UK, Canada, Germany, the Netherlands, and many other countries. Our team of experts develop custom solutions that address your organization's needs.
Talent Managed by CPAs
The majority of D&V's accountants are CPAs who are academically and professionally trained to manage your books, interpret your financial data, and improve your overall business finances. All our staff are fluent in English, ensuring superior accuracy in all communication channels.
Dedicated Team
For every account that we handle, we assign a dedicated team. We have a standard backup process to ensure that someone will be ready to take on your account at any time should your staff be unavailable. In addition to our strong quality assurance (QA) policies, we have senior accountants to oversee your project to guarantee the quality of your accounts.
Fully Scalable
With access to the top talents in the Philippines, we can easily scale to adapt to your business requirements. With a lean staff, we stay agile and flexible and maintain complete transparency in all our transactions. Depending on your current business needs, you can opt for staff leasing or specialised services.
Experience in various accounting software
We have formed excellence teams for cloud-based accounting software such as Xero, QuickBooks, and MYOB who train all our accountants and keep them abreast with the latest developments in the industry. We are also well-versed in using Enterprise Resource Planning (ERP) systems such as SAP, Microsoft Dynamics, Pronto, Sage, Datev, and Netsuite. Most importantly, we adapt to the finance and accounting tools that your teams are currently using instead of having it the other way around.
We automate
When you partner with us, you will have the benefit of working with accountants who have been working with automated finance and accounting processes for more than five years. Therefore, they are capable of providing you with an integrated view of your financial data, which can help you in developing strategic management decisions.
Services
Accounting & Financial Services
BOOKKEEPING AND MANAGEMENT ACCOUNTING

Accounts Payable Processing

At D&V, we make sure that your bills and vendor invoices are up-to-date and legitimate. We automate your accounts payable processing to provide better accuracy, timeliness, and control.

Payment Proposals

We ease your payment collection process by preparing payment proposals for your creditors. This will prevent your accounts receivable from reflecting claims that have yet to be paid.

Accounts Receivable Processing

D&V significantly improves the way your business receives payments from your clients by automating invoices that automatically reflect on your financial statements, eliminating manual entries and errors with the help of the latest accounting and bookkeeping tools.

Fixed Asset Register

We know the importance of keeping track of your fixed assets. We extend to you our fixed asset register services, which aims to help companies retrieve important information about their fixed assets, for tax computation and depreciation.

Expense Report Processing

Our expense report processing services to ensure that all employee cash advances and reimbursements are accurately reported and accounted for.

Bank Reconciliations

Keeping your company's business financial records and bank accounts accurately matched is vital. Hence, we at D&V offer bank reconciliation as part of our general accounting and bookkeeping services, to ensure that there are no discrepancies between the two to avoid an overdrawn bank account.

MANAGEMENT ACCOUNTING FOR BUSINESS

We prepare management reports to provide decision makers with an accurate picture of how the business is operating.

Management reports help leaders make strategic business decisions and enable them to focus on developing better product offerings to generate more revenue.

The D&V Management Report

A management report is a crucial business document as it showcases the factors that drive business operations. Using this tool, we'll help you identify key performance indicators (KPIs) and other useful metrics depending on the nature and industry of your business.

We prepare profit & loss actuals and budget comparison, summarized and detailed reports based on KPIs and other performance metrics and dashboards, revenue projections, variance analyses for multiple industries, cash forecasts, budgeting, as well as planning and control mechanisms.

AUDIT SUPPORT

Seasonal Audit Support

Our auditors are ready to help you in the different audit phases, from the planning phase of the audit to the issuance of the audit report. We have experience in diverse industries, ranging from healthcare to asset management. We are also trained in providing other financial services (i.e., agreed upon and review engagements) to help you serve your clients better.

Internal Audit

Reduce the overhead costs involved in sourcing, hiring, and onboarding your internal audit team by outsourcing your internal audit activities to us. We can help in improving the effectiveness of your risk management, control, and governance processes.

Our audit professionals are experienced in providing internal audit solutions to different clients around the world. They provide better results with their experience, independence, and objectivity.

Process Mining

Through process mining, our business analysts will assist you in finding opportunities for improvement and eliminating unnecessary steps in your business processes. We provide you with tools and techniques for discovering process, control, data, organizational, and social structures based on event logs.

Continuous Audit Support and Continuous Monitoring

We can help you minimize risk and improve your controls by conducting a continuous risk assessment and control assessment.

Designed to complement your annual internal audit, these functions enable you to better understand your processes and identify areas of improvement that may not be apparent during the internal audit. In addition, you can monitor your processes and confirm whether your projected levels of performance and efficiency are met.

Data Analytics

Without the capacity to make sense of the data that your organization collects, you're just sitting on a gold mine without the right tools of a skilled miner. Let us help you collect and study your data, recommend a database design, and introduce methods and procedures in which you may collect, analyze, and manage data so you can use it more efficiently.

FINANCIAL PLANNING AND ANALYSIS

Financial Planning

D&V's financial planning involves forecasting future financial outcomes as well as mapping out the most strategic ways to budget the company's financial resources.

We work with your team to determine the resources and timeframe by which we can meet your targets. We calculate and summarize the costs of these resources to create a budget that is most appropriate and beneficial for your business.

Financial Analysis

We help you make sense of your financial statements to determine the financial position of your enterprise. We also use accurate and relevant collated data to evaluate your business performance. Through our adept financial analysis, we empower business decision makers to make better choices in terms of strategizing and profitability.

Paraplanning Services

Let our paraplanners prepare your statement of advice (SOA) and perform administrative tasks for your clients. Our paraplanners are problem solvers who are well-versed in relevant financial and Australian regulations.

We know that every account that your firm handles is unique. That is why we put a premium on our paraplanners' skills and train them to be resourceful and flexible.

Turn over your administrative functions to us so you can focus on other value-adding tasks for your clients.

Through our financial planning and analysis, business owners, CFOs, and accounting firms gain better access to:

Product cost calculations
Benchmarking of various subsidiaries / departments / countries
Cost price calculations
Profitability analysis and unbilled revenue analysis
Review of credits/ rebills
Review of sales contracts for impact on accounting policies

STATUTORY REPORTING

Our team will help you accomplish tax compliance for your business and ensure accuracy and transparency in your financial reporting.

With years of experience in working with clients in various industries in different territories, our finance and accounting professionals have ample knowledge in the different taxation procedures that your business needs for seamless statutory financial reporting.

Our statutory compliance report includes, but is not limited to:

Statutory Financial Statement (local GAAP, US GAAP, or IFRS)
SEC Reporting (10K, 6K, etc.)
Period-End Reporting (monthly or quarterly)
Consolidations
Tax Reports (Corporate Income Tax, VAT, Sales Tax, BAS Australia, BTW Netherlands, etc.)
Payroll Processing Compliance (Lodgement of Payroll Tax, Superannuation Payments, OSR)

PAYROLL SERVICES

D&V Philippines provides payroll solutions that can be customised depending on the requirements of your business.

We started offering this service in 2014, when we began providing payroll services to Australian labour hire companies, processing payroll for roughly 2,000 employees per week.

Simplifying Payroll Management

We consider payroll as a highly specialised function that requires proficiency in payroll processes and utmost attention to detail. Our goal is to eliminate the headaches from payroll processing so you can focus on more value-adding activities for your business.

In-House Payroll Specialists

We have an in-house team of payroll specialists who have undergone in-depth training on Australia's tax laws, employee benefits and deductibles, payment schemes, HR practices, and the entire payroll process.

We use the latest payroll software to ensure that our processes are reliable, secure, and efficient. We have backup systems in place to make sure that your payroll requirements are fulfilled on time, every time.

Full / Partial Payroll Outsourcing

Choose to outsource your entire payroll process or just a part of it. We can handle the onboarding, pay cycle services, and the monthly and year-end requirements.

We'll also take care of the lodgement of payment summaries and dispatching of payments to government agencies (payroll tax, PAYG, superannuation, child support, garnishee), and distribution of employee salaries.

On the other hand, you may also choose to outsource only a part of the process; that is, calculation and deduction management as well as their corresponding reports. In this case, lodging paperwork and distributing payments will be your responsibility as an employer.
Client Solutions
ACCOUNTING FOR CORPORATE CFOS

D&V Philippines is now bringing more quality solutions to Chief Financial Officers (CFOs) and their organizations. These services are designed to provide your CFO with highly competitive support and enhance their output, recommendation, and decisions.

Right-hand CFO Solutions

Our competitive finance and accounting experts are ready to assist you in executing your day-to-day tasks and provide you with relevant insights to help you make the right decisions:

General accounting and bookkeeping
Management reports
Cash-flow management
KPI preparation and analysis
Financial modeling
Group consolidation
IFRS reporting and review
Other ad-hoc CFO requirements

Audit Assistance and Preparation

Internal audit and external audit are both tedious activities. Our own audit professionals are ready to help you prepare your documents and other requirements that auditors may ask of you during the process. D&V Philippines' tailor-made audit assistance and preparation solutions will help you in:

Financial audit preparation
Internal audit and control
Preparation of working papers and schedule

Business Analysis and Reporting

Data is the currency of the future. By using the latest data analytics tools and techniques, our analysts will help you harness your business data, understand your processes and your customers, and ultimately improve your overall business performance. Our business analysis and reporting services include (but are not limited to):

Big data analytics (e.g. revenue, demographics, operational data)
Organizational benchmarking
Dashboard set-up and reporting

ACCOUNTING FIRMS

With the help of our globally-competitive talents, D&V Philippines provides high-end support to accounting firms and other professional services firms.

Our finance and accounting (F&A) talents can act as your back-office support and add value to your:

General accounting and bookkeeping
Management accounting
Payroll preparation and processing
Compliance preparation
Financial forecasting and modelling
Business performance reporting

We can build a team dedicated to your accounting firm having a total and complete operational control. If in a later stage it grows very fast and you want to go captive no exit fees apply, all needed is enough notice. This includes management by the CEO, one of our account managers, human resources, and quality assurance. Within the D&V environment we can create a culture of operational excellence and, as we are in Manila, you will have access to the top talent of the country. If we work closely together we can create a top back-end practice for your firm.

ACCOUNTING SERVICES FOR SMES

D&V Philippines provides tailor-fit and scalable finance and accounting solutions to small and medium-sized businesses across the globe.

Our solutions are made to help business owners manage their accounts easily and set-up their cloud accounting platform, at a more cost-efficient cost.

Our solutions for SMEs include:

General accounting and bookkeeping
Management accounting
Monthly reports and closing of books
Compliance and tax preparations
Payroll preparation
Cloud accounting software set-up

ACCOUNTING SERVICES FOR LOCAL ENTITIES

Your Gateway to the Philippines

Setting up shop in the Philippines need not be complicated. With help from our seasoned finance and accounting professionals, you can get expert advice on how you can establish your office in Manila.

Bookeeping

Our outsourced accounting services provide you with complete and timely financial reports which are critical in running your business successfully. We help clients streamline their accounting and bookkeeping processes by integrating these with the latest cloud accounting tools. With Xero-certified advisors in our roster, we get the work done. We help with accounts payable and accounts receivable processing, fixed asset registers, expense report processing, and bank reconciliations, account analysis, among others.

Management Accounting

At D&V Philippines, we equip business owners and stakeholders with the data they need to improve their bottom line. Our seasoned team of accounting professionals is trained to deliver revenue projections, variance analyses, cash forecasts and budgeting reports, and others based on KPIs that you need to make better business decisions.

Financial Reporting

We are knowledgeable in various Generally Accepted Accounting Principles, such as IFRS, US GAAP, UK GAAP, and Dutch GAAP. We help you make better business decisions by preparing balance sheets, profit and loss statements, monthly consolidated financial reports of various international subsidiaries, and others that you need to get your business running smoothly.

Tax and Payroll

Get tax and compliance done without the hassle. We offer tax computation, preparation, and consolidation, as well as payroll processing. In addition, we can assist you in filing your tax returns to the Bureau of Internal Revenue (BIR). Our expert accountants can offer advice on tax strategies and other activities related to your company's compliance requirements. We can help enroll you to the BIR electronic Filing and Payment System (eFPS).

Corporate Secretary and Incorporation

We provide assistance in registering company name/registered address, adding/removing directors, and annual business renewal. We can assist you in getting registered with the Securities and Exchange Commission and the Bureau of Internal Revenue, as well as obtaining a permit from the Mayor's Office to legally operate your business. If needed, we'll help you find an office location in Manila. We also assist clients in preparing for PEZA registration.

Part-time CFO Services

Get flexible CFO services to drive your business forward. We can help you focus on the areas where you are most valuable to your company by promoting the effectiveness and efficiency of your financial operations. We provide remote financial controlling, financial analysis, and cash management, among others.
Contact Us
D&V Philippines
Address: 23rd Floor Tower 2, The Enterprise Center, 6766 Ayala cor. Paseo de Roxas Makati, City, Philippines 1226
Phone: +632 846 1144 
E-mail: marketing@dvphilippines.com
Find us on Google Maps
sponsored links
back to business directory home page