DS Windows & Walls Interior Supply has been in the business of window blinds, carpeting, wallpaper, and folding doors for more than 10 years. We have installed our products for both business-to-business (interior designers and contractors) and business-to-consumer transactions (residential, hotels, hospitals, restaurants, etc.) and has a good track record for both quality and workmanship.
Our Products
Window Blinds & Shades
Roller Blinds

The best alternative to curtains. They provide privacy and insulation and comes in various designs and styles. The materials used also differ from one another. Thus, they are much preferred in modern house interior as they can adapt easily with any home theme. Aside from that, they are also easy to install.

Combi Blinds

Also called dual shade blinds, is one of the latest types of blinds that is trending nowadays and for good reasons. It has a horizontal panel design with alternating solid and sheer part. Pulling the cord causes the solid and sheer part to combine in such a way that will control the amount of light that enters your room.

Venetian Blinds

Also known as mini-blinds or aluminum horizontal blinds. If you enjoy classic and practical home decor, then venetian blinds is going to be your ideal choice of window covering. When choosing window blinds you should take several factors into account, such as the appearance, privacy, cost, light control, ease of use, and the ability to insulate. It can easily fulfill all of the considerations above.

PVC Vertical Blinds

They are economical, come in great colors and styles, and are very easy to clean. It has wide price range that will surely fit your budget. It also has different etching and design prints. A good tip is to bring your fabric samples or even your sofa pillow to match the colors to your home.

Fabric Vertical Blinds

They are available in a wide array of fabrics and colors to suit any decor. These blinds provide a warmth from the fabric not achievable from their PVC counterparts. This type of blinds are also great option for high traffic areas. The textured vinyl provides a great element in design while maintaining durability.

Faux Wood Blinds

Our Faux wood blinds collections are built to last. These horizontal blinds use the highest quality of polymers to ensure a lifetime of satisfaction and quality. We offer smooth and textured finishes to help you accomplish your decorative needs. For consumers that find wood blinds out of their price range, faux wood blindsare perfect alternative and a great way to get the elegant look of wood blinds without breaking your budget.

Real Wood Blinds

They are warm, natural and inviting, a classic combination that can make a room feel instantly more comfortable as well as more functional. Wood blinds do their job without looking utilitarian, and easily complement many different styles of furniture and a wide range of colors. This easy-going nature can help you to make differently styled rooms flow together more naturally and won't restrict you in your future plans.  Want a new couch next year, or a different color paint? It will still look great, making your home more comfortable for a long, long time.
Carpet Roll & Carpet Tiles
We provide both materials and installation of carpet rolls and tiles with different designs. With a wide selection of both carpet roll and carpet tiles, you'll surely find something that you'll love. We also offer both loop type and cut-pile carpets as well as different materials like Olefin, polypropylene, and nylon for different needs and budget.
Wide Selection

Choose from a wide range of materials, textures, colors, cut-pile, loop-type, and design, you'll surely find something that you'll like.

Professional Installers

Our carpet installers has been in the industry for several years already working on big projects like hotels, malls, and large offices.

Free Measurement and Quotation

We provide free ocular measurement and quotation if you're within Metro Manila. Our field agents can also give advise on your needs.

Specifications

Fibres Strudon Polypropylene BCF. Construction Level Loop. Dye Method Solution Dyed. Pile Height 3.5mm. Pile Weight 425 Gr/m2. Primary Backing Woven Polypropylene. Secondary Backing Action Back. Standard Roll Width 3.95 – 4m. Roll Length 30 meters.

Performance

Product is not to lose 10% pile fiber by weight in normal commercial use within 10 years. Colour Fastness AATCC 16-04. Grade 4. Static Electricity Permanent Lifetime Protection – Less than 3.5 kv. Dimensional Stability Warranted not to change in size by more than 0.5mm in normal use.

Passed Quality Test

Flamability: Passes (ASTM E648-10). Smoke Density: Passes (ASTM E662-09). Static Propensity: < 3.5 kv (AATCC 134-06). Passes ISO9001: 2008 Quality Management System. Passes ISO14001: 2004 Environmental Management System. Passes EN 1501 European Fire Test.

Product Notes

Product specifications are derived from averages resulting from normal manufacturing tolerances in yarn, fiber, temperature, humidity and color. Product specifications may vary within normal industry and standardized testing tolerances. Colors may vary slightly from dye lot to dye lot.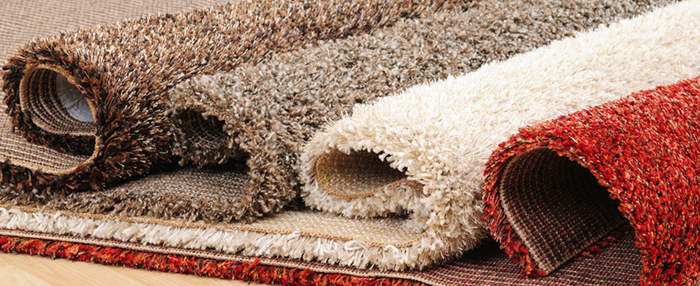 Vinyl Wallpapers
Wallpapers are definitely better than traditional paints in terms of available stunning designs and durability. If you like only the best for your rooms try and find a design at our wallpaper catalog page that will not only show your personality and creativity but will also impress your guests. We cater both materials and installation of several kinds of vinyl wallpapers.
1000+ Designs

More than a thousand designs to choose from and better than your traditional paint in terms of durability and fashion.

Professional Installers

Our wallpaper installers are well-trained and has been in the industry for many years when it comes to wallpaper installation.

Free Measurement and Quotation

We provide free ocular measurement and quotation if you're within Metro Manila. Our field agents can also give advise on your needs.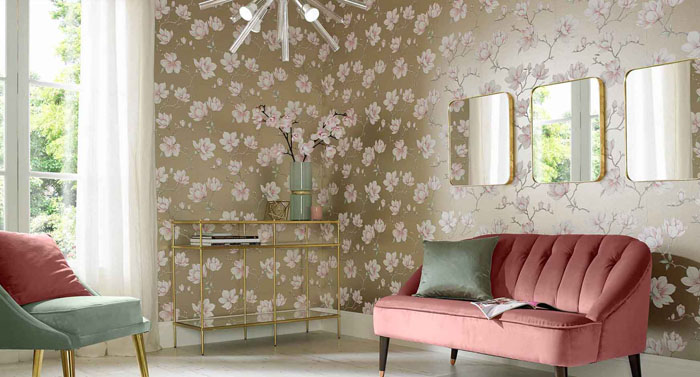 PVC Folding Doors
Ideal as divider for both residential and commercial use. Our folding doors also known as accordion doors are made of light-weight PVC material but looks like real wood. Since they're lighter than real wood their operation is smoother. They also come in different colors, panel width, and customizable features. For example, our french type folding doors can have glass and louver panels combination.
PVC Material

Looks like real wood but lighter with smoother operation. It comes with several colors, panel width, and customizable features.

Professional Installers

Our folding door installers are well-trained and are expert when it comes to accordion door installation.

Free Measurement and Quotation

We provide free ocular measurement and quotation if you're within Metro Manila. Our field agents can also give advise on your needs.

Specifications

Double-ply PVC panels with Soft Hinges. Panel Sizes: 85 mm wide X 6 mm thick. For french type -152 mm wide X 12mm thick. Openings: One-way, Split, Opening 2-way. Available Height: 7′, 8′, 9′, 10′. Optional: Metal Lockset with Key.

Performance

Since our folding door is made of PVC it has smoother operation than real wood. It is also water-proof ideal for location near a water source.

Highly Customizable

Our folding doors are custom-made that's guaranteed to fit your door. One type of folding door i.e. the french type can be customized in such a way that some portions are glass and some are panels. There are different types of glass and panel design to choose from.

Product Notes

Regular and deluxe are PVC panels that are lightweight and washable. Nylon rollers provide smooth and quiet open-close operation. Magnets on the jamb are standard. French type panels are printed in various wood designs. Heavy Duty dual-wheeled rollers carry the door panels and allow trouble-free use.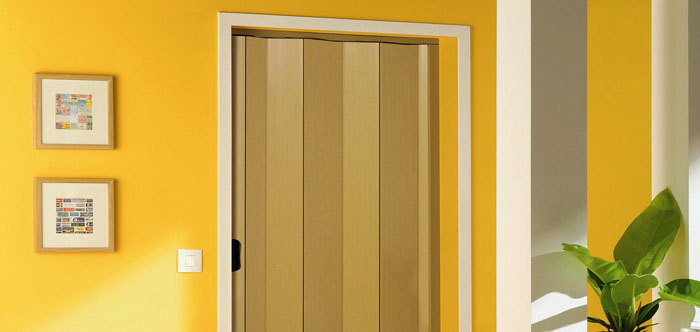 Contact Us
DS Windows & Walls
Address: 401-A M.G. Bldg., 150 Amorsolo St., Legaspi Village, Makati City
Phone: 403-3262 / 668-9668
Fax: 893-1373
E-mail: inquiry@dswindows.com
Find us on Google Maps
sponsored links
back to business directory home page