We are one of the pioneers in Mineral Drilling Exploration in the country. DDCP is a wholly owned subsidiary of Lepanto Consolidated Mining Company, one of the oldest mining companies in the country. It was incorporated on August 8, 1971 and was established to initially serve LCMC's drilling requirements. Over the years, it had expanded its services to third party clientele.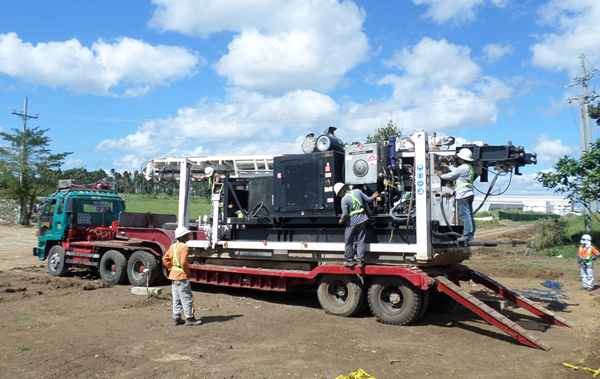 Our Accomplishments
In its 45 years in the drilling business, it is estimated that Diamond Drilling Corporation of the Philippines drilled close to 1,000,000 meters, for its various projects. With this experience on hand, DDCP has the necessary equipment, manpower, and facilities for a wide range of services on different geological environments in the country and abroad.
Some of our clients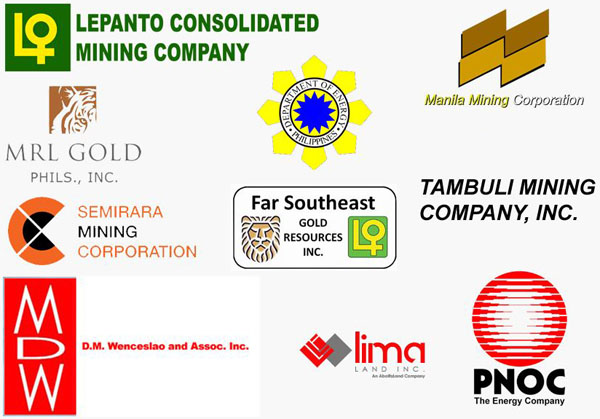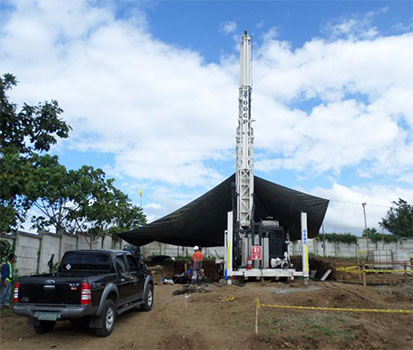 Services
Diamond Drilling Corporation of the Philippines has one of the country's newest fleet of wire-line equipped, full hydraulic diamond drills, manned by technically competent personnel.
Full hydraulic underground drill rigs are three (3) Boart Longyear LM 90, three (3) LM 55a, four (4) Kempe Pneumatic Drill and one (1) Meter Eater short stub drill; while
Surface drill rigs include two (2) LF 90's (skid & track mounted), two (2) LF 70's (skid mounted), and one (1) LF-230 drill.
Diamond Drilling Corporation of the Philippines employs cost-effective methods and delivers competitive services in the industry which emcompass:
Diamond Core Drilling
Geotechnical Drilling and Soil Investigation
Waterwell Drilling
Reverse Circulation Drilling
Geothermal Slim Hole Drilling
Bored Piles
Underground Mine Services
Drilling and Grouting
Drilling Consultancy
Project Management
Equipment
LF 230

The largest of the LF™ series, the LF™230 not only provides more power to drill deeper, but also has 9 m rod pull capability for increased productivity.
LF 90D

The LF 90D surface coring drill is an advanced addition to the LF series featuring a telescopic and dump mast Making it ideal for truck or crawler mounting.
LM 90

The LM 90 is equipped with a 130kN feed frame for drilling deep underground holes. Capable of drilling holes in all angles from vertical up to vertical down. The drill uses electrical motor to power the hydraulics on the machine.
LF 70

The LF 70 is one of the most recognized small-format drills, is a flyable rig with a depth capacity of 700 m that can be assembled in less than an hour.
LM 55
The LM 55 is a compact drill rig for underground diamond coring. It is equipped with a 40kN feed frame for drilling short holes. The drill uses an electrical motor to power the hydraulics on the machine. 1.7m standard feed stroke.
Contact Us
Diamond Drilling Corporation of the Philippines
Address: 20/F Lepanto Building, 8747 Paseo de Roxas, Makati City
Phone: (+632) 815-9447
Fax: (+632) 750-1991
E-mail: inquiry@diamonddrillingcorp.com
Find us on Google Maps
sponsored links
SIMILAR COMPANIES/PRODUCTS/SERVICES
Terms of Use/Privacy Policy Advertise Buy me coffee