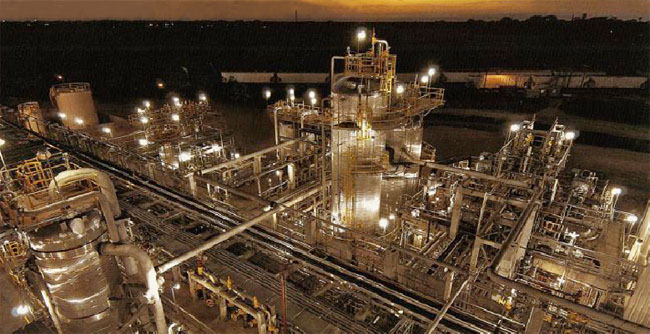 Through decades of existence in the field of Plant Engineering & Shipbuilding industry, Dash Engineering Philippines, Incorporated (DASH) has established its identity as a trusted Engineering Design firm. With a promising performance, the company conducts businesses with international clientele in numerous countries across the globe.
Dash is the only subsidiary of Mitsui E & S that is based in the Philippines.
Dash works hand-in-hand with Mitsui E & S in providing quality services at competitive costs through creditable technology and at the same time contributing to the development of the society and individuals.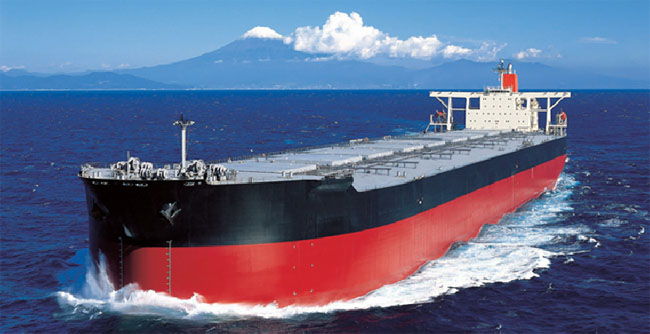 History
DASH Engineering Philippines, Inc., is 100% subsidiary of Mitsui E & S (MES) currently involved in four (4) of its line of businesses: Plant Engineering, Ship & Ocean, Machinery & System, and Steel Structure & Logistics.
Through the years, DASH has proven that to thrive in this industry is to be diverse. Diversity runs in our organization: diverse manpower comprised of individuals who rise above any engineering challenge they encounter each day and diverse engineering capabilities to not only expand the business but also develop the capabilities of our staff.
Since its establishment in 1992, DASH has been delivering quality products and services in fulfilment of client requirements and expectations to achieve customer satisfaction.
DASH maintains its commitment to continously improve and adapt to ever-changing client requirements and keep up with the tougher global competition.
Plant Engineering Division
The Plant Engineering Division has been involved in several projects for two decades utilizing the full potential of manpower as well as software resources.
The company's integrated plant engineering design handles and generates design specifications, engineering drawings, data sheets and construction drawings.
The services of the company inline with plant engineering includes procurement for plant equipment and bulk materials , plant construction management and project engineering management.
Process Engineering

Process Department exercises a discrete technical function for a project and is responsible for the completeness and quality of its own work. All necessary drawings and specifications being prepared are in accordance with engineering standards, practices, taking Owner's, Licensor's and/or other legal requirements into consideration.

Job Scope:

Designing of trays, rating of heat exchangers and on these accounts, preparation of tube layouts and specification sheets.
Hydraulic calculation or fluid flow calculation that embodies line sizing, pump and safety valve calculations.
Preparation of Process Flow Diagram (PFD). PFD describes basic design condition of a plant. This is a drawing that concretely shows the flow from the raw materials to the products, link of unit operations, arrangement of equipment, operating conditions, and fluid components and flow rates.
Preparation of Piping and Instrumentation Diagram (P&ID). P&ID is a drawing, based on PFD, which shows the correlations of equipment, piping and instrument for the detailed design, construction, operation and maintenance of a plant. It serves as the basic document to show the scope of work and pro-vides the detailed plant design definition.

Equipment Design

The Equipment Department plays a significant role for plant engineering division by specializing on the design calculations and technical data preparation of the equipments in a plant. Composed of knowledgeable engineers and appropriate resources, the department gives its contribution needed for the success of the company's efforts to excellence in plant engineering design.

Job Scope:

Preparation of mechanical datasheets for pressure vessels (drums, heat exchangers, towers, columns, reactors, tanks etc.).
Preparation of mechanical datasheets for centrifugal pumps and canned pumps.
Preparation of loading data for pressure vessels.
Preparation of technical bid evaluation for centrifugal pumps.
Review of vendor documents of pressure vessels, centrifugal pumps, and canned Pumps.

Piping Design

Piping Department works on engineering and design of piping facilities in actual job and pre-contract job considering engineering quality, cost and schedule control.

Job Scope:

Basic and Detail Engineering

Development of conceptual process studies and incorporation of specific requirements of codes and standards to be applied on the project. This also includes the creation of piping diagrams ranging from the preliminary to the final construction data.

Stress Calculation and Analysis

Systematic analysis and evaluation of critical lines, basing on series of variables, to efficiently and cost-effectively select and locate the specific routes and necessary supports.

Piping Material Control

Preparing specifications for piping components prior to material purchasing and dealing with deviations encountered during the process. This also includes checking and issuance of vendor drawings and documents.

Piping Department is responsible for the preparation of:

3D Model of Equipments, Piping, and Supports
Plot Plan and Equipment Layouts
Loading Data
Piping Arrangement Drawings
Stress Calculation Results
Isometric Drawings
Test Package Drawings
Steam Trace Drawings
Pipe Supports Data

3D Systems Support

The 3D System Department was organized in order to fully support or assist projects that involve 3D plant systems.

Job Scope:

Support database administration for Smart3D (S3D), Plant Design Management System (PDMS), and Everything 3D (E3D) software.
Responsible to study, create, and improve the methodologies of 3D CAD systems used at present.
Develop guidelines or methods in order to provide better understanding of our systems.
Do customization Smart3D (S3D) and SmartPlant Reference Data (SPRD).

Civil Design

The Civil Department exercises a unique and vital role for the plant engineering division. Equipped with the latest engineering design tools and highly-competent engineers, the department takes on its role in Civil, Structural and Building (CSB) designing necessary in plant engineering.

Job Scope:

Civil Works

Preparing all design calculations and drawings for Road and Paving, Equipment Foundations, Sewer, Underground facilities, Pit and Basin, and Fence and Gate Works.

Structural Works

Preparing all the design calculations and drawings for Pipe Racks, Pipe Sleepers, Pipe Support, Stanchions, Steel Structures, Reinforced Concrete Structures, Platforms and Walkways.

Building Works

Preparing all the design calculations and drawings for Substations, Control Rooms,Administration Buildings, laboratories, Maintenance, Product Warehouses, HVAC Heating, Ventilation and Air Conditioning, Shelters and Sheds.

The Civil Department Scope of Work in the Design of Petrochemical Plant includes:

Proposal Design
Detailed Design Drawings
Structural Analysis
Detailed Bill of Quantities for Construction
As-Built and Site Work Modification
Steel Fabrication/Erection Drawing Check
Checking of Subcontractor's Bill of Quantities for the Job Accomplished at Site
3D Modeling

Instrumentation

Instrumentation Department strives to develop new methods of instrumentation engineering tools, advancement of knowledge and professional application of skills by the designers and engineers to cater industry requirements.

Job Scope:

Construction Design

Engineering design for plant construction including instrument installation hook-ups of steam, air, impulse and wiring. Design selection of instrument junction boxes, cable ducts/trays, main cables, supports and stanchions as well as special instruments installation.

Control System Design

Engineering design of Distributed Control System (DCS) as well as Emergency Shutdown Systems (ESD) to control the whole plant operation.

Instrument Design

Evaluation and selection of appropriate instruments to be used based on its application, process conditions, and others. Generate and maintain database of instruments.

Electrical Design

The Electrical Department plays an essential role in defining the functionality of the plant industry. In this domain, highly-skilled designers and engineers provide a systematic and improved way of interpreting electrical layouts and designs with the aid of the modern engineering tools needed for complex engineering requirements.

Job Scope:

Detail design of electrical system for a Petrochemical Plant includes preparation of construction plans and material take-off of the following systems:

Substation System
Power System
Lighting System
Grounding or Earthing System and Lightning System
Communication System (Paging / Radio / Telephone)
Fire Alarm System

The department is involved in electrical layouts and designs preparation, technical evaluation, review and support of the following:

Key One Line Diagram
Hazardous Area Classification Drawing
One Line Diagrams for MV/LV SWGR & MCC
Wiring Drawing of Power System
Electrical Cable Tray Layout
LDB (Light Distribution Board) Schedule
Wiring Drawing of Lighting System
Wiring Drawing of Grounding System
Wiring Drawing of Communication System
Wiring Drawing of Fire Alarm System
Connection List of Electrical
Bill of Material for Electrical

Project Services

Project Services Department supports project management services for pre-contract and contracted projects including procurement services to Mitsui Engineering and Shipbuilding Co., Ltd. Project Services Department is divided into two groups; the Project Group and the Procurement Group..

Job Scope:

Project Group

Project Management
Project Coordination
Document Control
Progress Calculation
Project Support
Project Presentation
Project Scheduling
Project Model Review
Project Close-Out Reporting
Project Audits

Procurement Group

Purchasing
Expediting (Desk)
Shipping Coordination

Construction Services

Construction Services Department is the corporate resource guaranteeing the supervision of actual project construction; putting into consideration and highest priority the safety implementation and operation efficiency.
Shipbuilding Engineering
Shipbuilding Department was organized by DASH Engineering Philippines Incorporated (DASH) together with Mitsui E & S Shipbuilding to work with the engineering and designs of merchant bulk carrier ships, training ships, explorer and drilling ships, container carriers, fishing vessels, buoy tender vessels and other small and large non-conventional ships.
Job Scope:

Shipbuilding Department job scope is per section-based. The department currently holds six sections. Each section contributes specific outputs or services for the design of the above-mentioned ships. The following are the different sections with their corresponding outputs:

Hull Production Design Group

3D Model of Ship's Hull Structure
Hull Model Hole Job
Reduced scale lofting of ship hull plates and shell expansions
Nesting of plates of hull construction drawings
Making of manual list of ship structures and small plates
Checking of detailed figures for yard hull construction work
Material Order Making for Plates and Stiffeners
Tabulation of ships hull parts quantity, thickness and grade
Making of Hull Production Drawings

Hull Planning Group

Creation & Modifications of Key and Yard Plans
Hull Instruction Drawing for Site (Genba)
Analysis of Hull Stresses & Finite Element Modeling
Primeship Hull Rule Calculation

Hull Outfitting Group

Making of Accommodation Key Plan Drawings
Making of Order Sheets of Fittings and Equipment in Accommodation and Hull
Making of Painting Schedule, Block Painting Management Sheet, Painting Quantity Sheet and Block Area Calculation
Making of Fire Control and Saving Plan
Work Instruction Drawing for Accomodation
Making of Plan and Reversed Plan for Accomodation
Accommodation, Hull Piping, Supports and Equipment Arrangement
Making of Under Reinforcement Arrangement Drawings in Accommodation Space
Diagram Drawings Making for Accommodation and Hull Part
Requisition Sheet Making for Accommodation and Hull Equipment
Hull Update and Hole Transfer
Modeling Works in Aveva Marine and PCAD
Labeling Works for Accommodation and Hull Part
Inventory List Making

Machinery Outfitting Group

Machinery Piping Diagram Lay-out & modification
Machinery 3D Piping & Support arrangement design
Machinery 3D equipment modeling
Docking Plan and List of Opening Making

Electrical Outfitting Group

Making & modification of Ship Electrical One-Line Diagram including the Confirmation of Manufacturer's Drawing of Electrical Equipment, Making of Test Procedure and Preparation of Test Report
Lay-out & arrangement of Ship Electrical Equipment
Deck Wirings
Measures Length of Ship's Electrical Cables and Cable Listing
3D Modeling & Lay-out of Electrical Cableway
Prepare & Create connections of Electrical System Diagram through Panels & Equipment

Project Services Group

Project Support Group

Documents (Job Order Making, Job Completion and Customer Survey, Incoming and Outgoing Document Handling
Data (Incoming and Outgoing Data Handling)
Support (Check Progress Report, Project Tracking Table Making, Monitor Hole Management List for Interfacing Projects)

Model Review

1st Stage Model Review
2nd Stage Model Review
Intergroup Model Review
Advanced Machinery
As a support to Mitsui E & S Machinery, the division's boosting designs create products that sustain cargo-handling equipment in ports for the Crane Design; petrochemical plants, refinery plants and other applications for Rotating Machinery; and main ship engines for Diesel Engine.
Crane Design Group

The Crane Design Group designs the general assembly of cranes. The group's output shows the assembly of the auxiliary parts linked to the main structure of the crane. This will undergo interference checking that will be used to finalize the detailed drawings for fabrication.

Using ICAD/SX Mechanical PRO exclusively in crane design, the group inputs 2D or dxf drawings and parts list (materials list) and in turn generates 3D application in designing the main and auxiliary structures of Portainer, a crane for loading and unloading containers between the container carrier and the container yard, and Transtainer, a crane to transfer containers in the container yard and to load and unload containers on and out of container truck.

Diesel Engine Group

The Diesel Engine Group takes pride in designing Two Stroke Low Speed Marine Diesel Engine. With the parts list and the 2D-CADAM drawings, the group generates the 3D Model using Unigraphics NX5.O software.

Diesel Engine 3D Model is used in preparation for:

Robot Welding
Painting Section
Engine Mass Calculation
Simulation Test
3D Engine Outline for Shipbuilder
Engine Volume
Engine Room Design
3D Data to CAE Analysis
Deployment of 3D Data to Manufacturing, Assembly and Purchasing
3D Data to Code Book and Instruction Manual

Two Stroke Low Speed Marine Diesel Engine has been known for its recognition in MES Japan to have the highest thermal efficiency of all engines and clean natural gas, simultaneously realizing high thermal efficiency and low pollution.
Contact Us
Dash Engineering Philippines, Inc.
Address: 3rd Floor, PPC 24 Building,The North Park, United Nation Avenue, Alang-alang, Mandaue City, Cebu 6014
Phone: (032) 888 2000
Fax: (032) 888 2023
E-mail: business-inquiry@dash.com.ph | recruitment@dash.com.ph
Find us on Google Maps
sponsored links
SIMILAR COMPANIES/PRODUCTS/SERVICES
Terms of Use/Privacy Policy Advertise Buy me coffee
Dash Engineering Philippines, Inc.