Color is what Chemrez Technologies, Inc. (CTI) is all about.
Since 1982, it has been the leading powder coating manufacturer in the Philippines, providing state-of-the-art, high-quality color solutions to industrial and commercial manufacturers in the country.
CTI us under license from Jontun, a leading supplier of paints and powder coating. This affiliation gives CTI unique access to high-quality raw materials and the latest scientific equipment.
CTI is a subsidiary of the D & L Industries, Inc. The company is a publicly listed company engaged in the manufacture of customized specialty ingredients of food and chemicals as well as aerosol and other biodiesel products.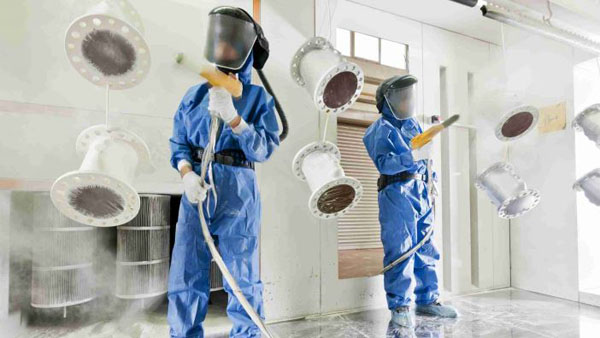 Products
Primary Products
The Corro-Coat line is made with high-quality materials, and meet demanding global standards. No matter what the powder coating requirement, Corro-Coat has the product to meet your specific need.
EPOXY

Powder coatings for product which demand both decorative and protective properties. Applications are indoor product that requires high resistance to solvents and chemicals.

EPOXY-Polyester

Powder coatings for indoor product that satisfy the demands of decorative finish combined with fuctional properties.

Polyester

Powder coatings for commercial outdoor products that require protective qualities with good weathering resistance.

Polyester-Prime

Powder coatings for high quality outdoor products that satisfy the requirement on very good weathering and UV resistance. Quality meets AAMA 2603 and Class 1 specifications.

Polyester-Extra Prime

Powder coatings provide superior durability in harsh weather conditions, excellent UV and corrosion resistance. Quality meets AAMA 2604 specification.
Auxiliary Products
To complement its powder coating product lines, CTI has developed a series of high-quality support products that adhere to the same strict performance standards.
Maxsolv Plus- Powder Coating Stripper

Maxsolv Plus efficiently strips powder coated surfaces by weakening the coating's adhesive grip, allowing it to easily separate from the substrate.

Corrosolv- Rust Converter, Metal Conditioner

Corrosolv is a phosphoric acid based cleaner that swiftly and effectively removes soil and converts rust, leaving a conditioned metal surface in one step.

Corro Kleen- Surface Cleaner

Corro Kleen's special formulation removes dust and stubborn dirt from a variety of surfaces including metals and plastics, leaving nothing but a clean shine

Corro Kleen- Industrial Detergent

All-purpose alkaline detergent powder made especially for manual cleaning.
Contact Us
Chemrez Technologies, Inc.
Address: 65 Calle Industria, Bagumbayan, Quezon City, 1110 Philippines
Phone: (632) 635-0680 loc 252
Fax: (632) 637-6099 or 98
E-mail: marketing@corrocoat.com.ph
Find us on Google Maps
sponsored links
back to business directory home page
Chemrez Technologies, Inc.