Coastal Bay Chemicals Inc. was incorporated in 2007, the company specializes in the following services: importation of bulk chemical raw materials, handling and storage of various chemicals, manufacturing of latex products and delivery services of chemicals to the customers. Coastal Bay Chemicals is located along the coastline of Bauan, Batangas Philippines.
Products & Services
Latex Manufacturing
Coastal Bay manufactures high quality all acrylic latex for various paint applications for the top paint manufacturers in the Philippines.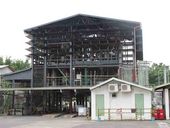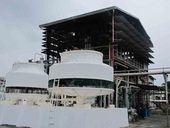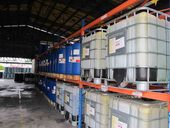 Tank Storage Specialists
Coastal Bay has 15 tanks and (300 MT, 600 MT and 800 MT) for bulk storage. All the tanks are connected to the BBTI (Batangas Bay Terminal Inc.) pier allowing incoming vessels to discharge various chemical items from the pier head directly to each individual tanks. These tanks are maintained following the highest international standards and confirms with all DENR regulations for safety and environmental responsibility.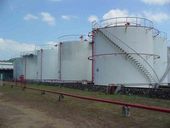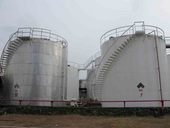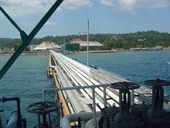 Logistics/Delivery
Coastal Bay also provides its customer delivery services for their chemicals. Coastal maintains a fleet of stainless steel and mild steel 30,000 Metric Ton (Max capacity) tankers that can deliver anywhere in Metro Manila.

Contact Us
Coastal Bay Chemicals, Inc.
Address: Bauan, Batangas Philippines
Phone: +63 (2) 417-2712 | (+63) 413-2712
Fax: (+63) 363-1840
E-mail: info@coastalbaychem.com
Find us on Google Maps
sponsored links
SIMILAR COMPANIES/PRODUCTS/SERVICES
Terms of Use/Privacy Policy Advertise Buy me coffee
Coastal Bay Chemicals, Inc.