Hi friends!
I'm Reena and I own CMDA Condo & Office Cleaning Services. This business idea is a brainchild by my awesome Mom and the concept, ideals, motivations are all developed by me and my husband.
We are condo dwellers ourselves for nearly 12 years and we experienced first hand issues with our condo's wear and tear, post construction clean up, moving in and out preps and so on. It was a struggle for me to find help in making sure our home is clean, sanitized and fit for kids to live in (you know how kids are in small spaces). I learned to be overly meticulous especially with how I clean our home. I am a true believer that in order for us to have a blissful life, it should start at home. I started to research about cleaning specific areas of our home and discovered products that truly help and along the way, discarded cleaning stuff that doesn't. Through long nights of research and practical applications, our cleaning business ideas began.
I personally developed a cleaning process and trained my first ever cleaning team. I was pregnant at the time and was not allowed to go "out in the field" so I tasked my husband to be the team leader of our teams. He scrubbed, vacuumed and cleaned making sure he spots areas I want to be cleaned. From then, our teams grew and I soon realized that I'm doing all of this not just for profit but to help out my teams have a stable income and a fair, decent job to lean on.
CMDA now offers deep cleaning services to condominiums, residential houses, offices as well as restaurants. We are also know for our expertise in post construction cleaning, carpet shampoo, mattress shampoo, office chair shampoo (we do dining chair shampoo too!). We also offer handy helper packages for those who prefer per hour help. Please visit our Menu Services for more information. All these are the results of continuous study for me and training for our teams.
We use top of the line, industry grade cleaning and disinfectant solutions (which I personally use at home too). All of our cleaning solutions are locally made (we support local!), all BFAD Approved and environment safe. We observe proper hygiene and safety protocols both for our teams and for areas that we service. We strive to continuously train our teams, innovate and improve so we become better each time.
Our cleaning crew are decent, honest, and trained skilled cleaners. I personally train them with the kind of cleaning I approve and the process I want. I promise nothing but the best for each of our clients so all of our cleaning staff undergo continuous training on cleaning, hygiene, even leadership training for our team leaders and supervisors.
The company designed a training program for each of our custodians so they all have a procedure to follow while out in the "field". At the same time, we have training each month that's not work related to help our cleaners with their finances, personal and family life.
We treat our employees as families, some of them live with us, in fact. They receive fair wages with benefits and are regular employees complete with government and medical clearances. As this company was built with our families in mind, we extend our company's benefits to our employees' families as well. Our goal is to give them comfortable income for their families. We support single mothers and abused women as well as men. We do not discriminate against age, gender and preference.
I think that we have a great earning opportunity for our employees and in line with our core values, we have a strict hiring process in place. We do not hire walk in applicants. He or she must be referred or vouched by someone from our company or from relatives and friends.
Lastly, we treat our clients with care and respect, always aiming to exceed expectations. In the same way, I expect my team to be given the same respect.
Why Choose CMDA Condo & Office Cleaning Service?
We have years of cleaning experience, from small houses and studio type condominium units, to large offices and multiple floor buildings, we even cared for restaurants around the metro.
You can trust us and our custodians to handle your home or office as if it were our own. We will make you feel comfortable with our professionally dressed, respectful, and well trained staff!
We will be there when you need us, on time and friendly.
We will provide you with information to make educated and informed decisions on the services we provide.
Because we understand that it is important to have the cleaning completed in one day. We know you want to use the space for its intended purpose as soon as possible, so we send as many cleaning custodians as we need to insure there's only one day of cleaning between the final day of building, and the first day of your move in.
Because we know that when you move in, you want all areas be in usable condition. This includes your balcony, kitchen area and its appliances, and your washrooms and their fixtures. Our cleaning coverage includes everything inside your house.
Frequently Asked Questions
1. How do I know that I/We can really trust CMDA Cleaning Services?
As part of our Mission, we ensure that we provide the best cleaning service consistently and provide business continuously. We have complied with all government requirements and regulations (DTI, BIR, Business Permits, etc). We screen and employ the best people to clean your place. Backed with NBI, Police Clearances and health clearances, regularly trained with hotel and international standards, bound with strict compliance to our core values: Reliability, Trust-worthy and Quality. All our staff are compensated according to Philippine Labor Laws: Minimum wage (Manila Rate) with benefits from SSS, Philhealth and PagIbig. We also provide support to their families and ensure that every time a staff of ours visit your place, they are focused on only one thing: To provide the best cleaning service you will experience.
2. What is the difference between CMDA Cleaning Services and other cleaning services?
CMDA Cleaning Services strives to become your one-stop-shop for all your home and office cleaning needs. Our clients say that we are: Easy to talk with, fast, efficient and provides quality service – and we continue to do so. We don't just provide regular cleaning service, we also provide peace of mind. No hidden charges, no extra fees, unquestionably experienced and trained staff, and much more.
3. Do I have to be home during cleaning?
Peace of Mind is what we also provide, aside from quality cleaning. You can choose to stay or leave during our visit. Should you opt to leave, please take a minute to discuss with one of our custodian (or their team leader) about your area(s) of concern within your premises. As soon as the cleaning process ends, one of the custodians will reach you via call or SMS, so you could check their work. We would love to hear if you are satisfied with our services and we would appreciate it if you could tell us the moment our custodians complete the cleaning process.
4. How many people will be in my home during cleaning?
We value your time and space, so we make sure that we send the right number of custodians to clean your place properly within the right amount of time. For a deep cleaning of a 30 square meter home or office space, we send 2 cleaners. This will change as the space increases. We will let you know during the booking process.
5. What are your rates?
Our rates vary depending on what you need and where you are located. We have Handy Helpers for P250 per person* if you just need someone to clean your place and you already have cleaning materials. If you want the whole package, we charge by the size of your area. Get in touch with one of our representatives or visit our website today to know more.
* (minimum of 3 hours; does not include transportation fees and meals)
6. Do you have packages?
Yes we do. Kindly refer to our menu of services in our website at www.cmdacleaning.com
7. Can I ask for the same person to be assigned in my home cleaning?
We value consistency and efficiency. If you have found a custodian that you think best fit in cleaning your place, please let us know. You can definitely have him or her permanently assigned every time your home is cleaned by us.
8. Do you bring your own supplies and equipment?
Our deep cleaning all-in package includes everything that you need – cleaning supplies, cleaning equipment, transportation of cleaners and their meals. Our handy helper service only provide man power hours for your cleaning need. Should you require additional cleaning supplies or vacuum rentals, we can always provide them for a minimal fee.
9. I have pets? Would there be a problem?
All of us here at CMDA Cleaning Services are pet lovers. We make sure that your home are not just thoroughly cleaned but also Pet-proofed. Please let us know ahead of time so we could ensure we bring along our BFAD approved, pet friendly cleaning solutions. We know that your pets are part of your family, and not your home, so we do not include pet grooming in our cleaning services.
10. What happens if I need to reschedule the cleaning?
Living in Metro Manila and staying on schedule are two non harmonious ideas. We also value time, both ours and our client's, and we understand that there could be dozens of possible reasons that a scheduled cleaning service could be delayed or re-scheduled. Should you feel the need to do so, we would appreciate it if you could let us know 24 hours BEFORE the scheduled date and time of cleaning. If you are cancelling right on the day of the cleaning, we are obliged to charge you a 50% cancellation fee to cover transportation and wages of the cleaners.
11. What are your modes of payment?
Currently, we only accept Cash and local cheques currently dated on the day of the cleaning. We may ask for a 50% advance payment (prior to cleaning date) for offices, post construction cleaning and other big projects.
12. What if something was damaged in my home during the cleaning?
We value your space and property. If in any case that one of our custodians, proven and accidentally, damages a part of your property, we are willing to shoulder the repairs, or replacement, if necessary.
13. Can I ask for special request?
We always want our client's cleaning service experience special. Should you have any special request, please let us know ahead of time. We will try to provide them within the best of our means.
14. How long will the cleaning process be?
Our priority is quality, but we also value your time. Normally, a bare studio room with 2 cleaners, doing a deep cleaning process, would take around 3 to 4 hours. The cleaning process time may vary depending on some factors: furnishing, degree of dirt accumulation,special requests, etc. For Deep Cleaning packages, we ensure that your place is thoroughly cleaned before we leave.
15. What if I'm not satisfied with the cleaning that was done?
Part of our mission is to provide quality cleaning service. Should in any event that our custodians fail to provide that, we would appreciate it that you relay to them your concerns immediately, either during the cleaning process or when they ask you to check their work. There are instances that both the client and the custodian overlook some sections of your place (under the refrigerator or under the washer), we would gladly send our custodians back to exclusively fix those areas only.
For post-construction and post-renovation cleaning, we would appreciate it if our custodians are the only personnel working on your place. This will ensure that you get the quality of cleaning you expect and paid for. In the event that other contractors are still within the area during the time of the scheduled cleaning, we may need to ask you to sign a waiver, holding us not liable for end quality of cleaning service, during the simultaneous cleaning and working of other contractors, otherwise, we have the right to discontinue the cleaning process, or request to reschedule the cleaning process, with applicable charges and fees. We reserve the right to these actions in order to ensure the quality of service we provide.
16. Can I ask for discount?
We designed packages for all of your cleaning needs. Please speak with our customer representatives to know about these budget friendly packages. As much as we want to lower our rates, we do not want to shortchange our end results by using cheaper solutions and equipment.
Above all else, we want to sustain the business to be able to provide fair compensation and benefits to our employees and their families.
17. Do you work on holidays?
Yes we do. We understand that some of our clients' only available time is on weekends and holidays to make sure that they can oversee the cleaning process. We provide services during these times. However, please note that we have weekend and holiday surcharges to ensure that our staff are properly compensated according to Philippine Labor Laws.
18. What type of vacuum and cleaning solutions do you use?
We only use industrial grade vacuum and cleaning supplies to ensure the quality of cleanliness is achieved. All our vacuums are maintained and sanitized after every cleaning is done to a client's place. All our liquid cleaning solutions are concentrated according to the degree of cleaning required for a one time deep cleaning process. It is our pride and joy as well that all our liquid cleaning solutions are BFAD approved.
19. I value my privacy. Can I ask that you do not divulge my information?
You don't need to ask because we value your privacy as much as you do. We do not disclose our client list and their information with us.
We have many celebrity and politician clients in our list and they like how discreet, proper and polite we are.
20. I have my own vacuum and I want to use it. Is that possible?
Definitely! And we will give you a discounted rate for that. Vacuum is just a tool to help in cleaning certain areas but the most important factor is the skill of the cleaner to clean every nooks and crannies.
Home & Condo
Home | Condo Deep Cleaning
What's a typical home or condo deep cleaning like?
All rooms will be cleaned and sanitized – we use BFAD approved and Environment Friendly Solutions
Dust picture frames, knickknacks, ceiling fans, lamps, furniture, woodwork, shelves and baseboards
Remove cobwebs from ceiling to walls
Spot clean the walls
Vacuum carpets or any other upholstered materials
Wash all floors and dry wood floors
Vacuum furniture, including under any cushions
Empty and clean ashtrays and wastebaskets
Clean all mirrors
Clean windows and curtains (screens too if you have them)
If you want to change your bed sheets, just leave it by the bed and they will make the bed/s for you
Cabinets can be cleaned with supervision of owner or authorized representative
Simple organization
Note: There are scratches in walls that may look like dirt but in fact these are scrapes that will never come off unless you have your walls repainted. Most of the time, cleaning and scrubbing them will damage your walls even more. Our cleaners will inform you of these.
Kitchen
Clean appliances, counters, cabinets, cupboards
Clean, scrub and sanitize kitchen sink
Clean cabinet under the sink – grease trap included if you have any
Clean and sanitize counter tops and back splashes
Clean the range top and refrigerator top and its exterior
Clean all kitchen top appliances
Clean dining table and chairs
Wash & sanitize kitchen floors
Toilet & Bath
Clean, scrub and sanitize showers, bathtubs and sinks
Clean and sanitize vanities, back splashes and toilets
Clean mirrors and glass panels to remove water marks and calcium
Polish chrome furnishings (shower heads, bidet, faucet)
Wash floors and tile walls
Sanitize entire area (including drains)
Deodorize (we use odor counteractant)
Note: There are far too old water stains or hard stains that cannot be removed by any of our solutions and tools. Our cleaner/s will inform you if they encounter it.
Living Room
Move furniture to clean dirt underneath
Wipe clean all furnishings and appliances in the living room
Vacuum sofa/couches/carpet
Dust picture frames, knickknacks, ceiling fans, lamps, furniture, woodwork, shelves and baseboards
Remove cobwebs from ceiling to walls
Vacuum carpets or any other upholstered materials
Clean light fixtures
Door frames will be cleaned
Living room appliances will be carefully cleaned
Displays will be carefully cleaned
Balcony, Windows
We only clean the interior side of the windows especially for condominium and high rise buildings. If this is a house, we can definitely clean high windows using scaffolding but that would incur additional charges. Your CMDA cleaning team will bring all the necessary cleaning materials and BFAD approved solutions for you.
For high ceiling and walls that might require scaffolding to reach and properly clean the areas, this will incur additional charges. There's a whole lot difference in our deep cleaning package than the basic cleaning using the Handy helpers. Deep cleaning package will entail far more details in cleaning and the hours are longer with a fixed and agreed upon rate.
Handy Helper (Per Hour Cleaning)
We are also offering per hour cleaning wherein we will be sending you one skilled cleaner (or more if you require more) to do basic cleaning to your home.
Each cleaner deployed have undergone thorough background check and completed medical clearance. Our cleaners are trained and skilled workers.
They are trustworthy, honest and very reliable. Our cleaners follow a strict protocol and an effective cleaning process so that when she comes to your home she knows what to do after your initial briefing and instructions. She will also be able to recommend cleaning processes and applications should you need one.
Our Handy Helper Basic Cleaning includes:
Bedroom
Wipe furniture, appliances, shelves and vanity area
Clean windows and mirrors
Make beds – she can change the bed sheet for you
Clean floor areas (please provide a mop for a more thorough cleaning)
Take out trash – please provide her with a new trash bag/liner
Freshen the room
Bathroom
Basic wet cleaning of shower area and water closet (soap and rinse)
Scrub and spot clean of shower area and water closet
Scrub the interior and exterior of the toilet
Clean windows and mirrors
Wipe vanity area
Arrange toiletries
Take out trash – please provide new trash bag or liner
Dry the floor for your own safety
Living Room
Wipe furniture, appliances and shelves
Clean floor areas (please provide mop)
Clean windows and mirrors
Simple organization
Freshen room
Kitchen
Wash the dishes
Clear dish rack
Wipe dining table and appliances (exterior only)
Scrub and wipe counter tops
Clean floor areas (please provide mop)
Take out trash- please provide a new trash bag or liner
Spray effective sanitizing solution on counter tops
Fogging | Insect Pest Control Service
Description:
Kill all known household insects, including molds and bacteria, without leaving any foul or chemical odors. Best when deep cleaning is done after fogging/misting to clean up insects that fell dead after minutes of fogging.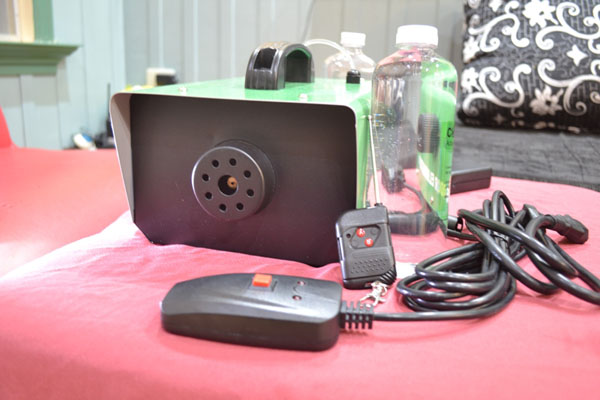 Process:
Assessment: (1-5 mins) check where to direct machine. Open all cabinets and bedroom/CR doors (if condo). Open electric fans to better circulate the mist.
Initial Misting: (3 – 5 mins) deploying of initial mist
Cool down: (15 mins) Let fog/mist circulate and fill the room
Secondary Misting: (3 – 5 mins) deploying of secondary mist to ensure room is saturated
Wait time: (45 mins – 1 hour) wait for this time period before entering the area
Total Duration of Fogging Service only: 2 hrs
Total Duration of Fogging with deep cleaning: 1 hr and 30 mins for the fogging and then add cleaning time of 3-6hrs depending on the size of your home/area.
More Services We Offer:
Carpet Cleaning, Shampoo & Stain Removal (comes with steam cleaning as well)
Bed | Mattress Cleaning, Shampoo & Stain Removal (comes with steam cleaning as well)
Sofa | Couch Cleaning, Shampoo & Stain Removal (comes with steam cleaning as well)
Dining Chair Cleaning, Shampoo & Stain Removal (comes with steam cleaning as well)
Safe & Organic Pest Control – ants & cockroaches
Wall sanitizing
Repainting service
We service any point of Luzon
If you are a condo unit owner and you lease your units, we can provide you with a certification that we have professionally cleaned your unit that can potentially attract tenants. If you are a tenant, we can issue the same certificate.
PAYMENT TERMS
We require 50% down payment to confirm your schedule and the rest of the balance is payable on the day of the cleaning.
PAYMENT METHODS ACCEPTED
Bank Deposit or Online Bank Transfer through- BDO, East West or Union Bank
Cheque Payment- please request for the payee name
Paypal – you will incur Paypal fees
Cash Payment through deposit or pick up
GCash payment
Your privacy is very important to us. We do not disclose any of our client's information unless we are given permission.
Office
Your office is a place to be productive and a place of growth. It is essential to provide a workplace conducive for learning and working. We can help you with that, we leave nothing but well wishes that your business prosper even more.
Who are your cleaners?
Our cleaners are personally trained by us to follow strict cleaning process that we have developed and put to action every single time. Although we are a family-oriented small business, we pay our regular cleaners minimum wage with mandated benefits and more. We have trained our teams on how to regard themselves as professional at all times so you can expect better behaved cleaners and results-driven teams. We have a strict hiring process and do not employ without proper identification, referral or vouches. We highly value your privacy and your trust so we make sure we deploy cleaners who are trustworthy, decent and deserving of a good, stable job.
Office Deep Cleaning Service
Not all offices are the same and we have a customized cleaning process on each offices but here's a general flow on how we go about with our office deep cleaning to give you a brief idea.
All Rooms: Executive rooms, conference rooms, meeting rooms, board rooms/war rooms, and stock rooms (optional) will all be thoroughly cleaned for an orderly, better smelling and better looking office. Cobwebs will be removed from ceilings, walls and floors. Finally, all surfaces will be disinfected by a high grade, BFAD approved disinfectant to kill germs, virus and bacteria and ensure a clean and safe work rooms.
Restrooms: All restrooms will be washed, scrubbed and sanitize. Clean mirrors. Polish chrome. Wash floors and tile walls. Deodorize urinals and toilet bowls. Application of BFAD approved odor counteractant to remove foul smell.
Pantry: Counter tops and cabinet exteriors will be cleaned to ensure clean and safe storage for your employees' food and beverages. Small or big pantry appliances and furniture will be cleaned and sanitized as well. Grease trap cleaning is also included.
Work Stations: Clean and sanitized including keyboards, mouse, office tables, cubicles, and office chairs to ensure that virus and bacteria are prevented from spreading.
Floors and Carpets: Will be vacuumed and tiled floors will be mopped and sanitized.
We also scrub and polish floors using floor polisher equipment but it's a highly specialized area so it's an added service. We also offer carpet shampoo as added service- it's a great way of preserving and caring for your carpets as we use solutions that will not harm any carpet.
Windows: Interior windows will be cleaned using our industry grade glass cleaning solution.
Doors and frames: They maybe just little things for most but these things can collect dust and germs easily. We will sanitize it for you top, bottom, inner, outer, left and right.
Glass panels: Glass dividers, windows and cubicles will be thoroughly cleaned to remove unwanted marks on it.
Small to large office furniture: All wiped and carefully cleaned- that includes through vacuum of office chairs, executive chairs and even visitor lounges.
Ceilings: It's tricky to clean ceilings especially the open type ones but we surely do our best to clean it because dusts settle there and can cause rhinitis, asthma attacks and more. It's also good to clean sprinklers as cobwebs may cause its malfunction when it's needed.
Light fixtures: We also wipe clean all light fixtures. Simply, no stone left unturned, well in our case… no stone left uncleaned.
Weekly | Monthly | Office Cleaner
Need more than just a one time deep cleaning of your office?
We can also provide you discounted rates for monthly, bi-monthly or weekly cleaning at a reasonable contract. Every cleaning schedule will have the same level of deep cleaning service and CMDA touch to ensure your office or establishment is in perfect shape.
If you just need the skills of a trained and professional CMDA custodian (cleaner), we also provide manpower for a weekly schedule or whenever you need. Our custodian can work with any cleaning material you provide, or he/she can recommend or suggest what other cleaning solutions can help in making your office a better place to work in.
Get in touch with us today to learn more about our multi-scheduled office cleaning service.
Aside from a one time office deep cleaning service, we also provide monthly cleaners on several offices around Ortigas, Pasig, Makati, San Juan, Taguig, Quezon City, and nearby areas of Metro Manila.
How does it work?
Regular cleaner/s are assigned to your office depending on your requested number of days in a week. Our minimum number of hours per visit is 3 hours and maximum of 6 hours. This is because we require our staff to report to our office before and after deployment for proper facilitation and monitoring.
Per Hour Office Cleaner
If your office needs a quick cleaning task, we offer a per hour basis cleaning service.
We can provide one cleaner for a minimum of 3 hours. Rate starts at P350/hr plus the transportation of the cleaner. For this rate, you will have to provide the cleaning materials and solutions. Should you request for materials and solutions, it can be approved with additional fees.
Special Services We Also Offer:
Office Carpet Stain Removal and Shampoo (with steam cleaning)
Sofa Stain removal and Shampoo (with steam cleaning)
Office Chair Shampoo and Stain removal (with steam cleaning)
Wall sanitizing
Organic Pest Control – ants and cockroach problems
These services can be availed as add-on to our one-time deep cleaning package or can be requested as a stand alone service, meaning you can request for a carpet shampoo service only or office chair shampoo service only.
PAYMENT TERMS
We always require 50% down payment at least 3 days before cleaning schedule and 50% full payment on the day of cleaning schedule.
For daily, weekly and monthly contracts we require one month advance payment to secure your guaranteed schedule for the entire month. We do not require one year contract. You can avail of these services based on what was agreed and based on payment schemes. And both parties can cancel the contract at anytime.
PAYMENT METHODS ACCEPTED
Cheque – please request for the payee name
Bank Deposit or Online bank transfers – BDO | UnionBank | East West
Paypal – you will incur Paypal fees
Restaurant
Restaurant & Kitchen Cleaning Service
Another service we offer (and we're good at it!) is restaurant, lounge, dining area and kitchen cleaning.
When the last table has been bused, the last meal taken out of the kitchen, and your last crew finally clocked out, CMDA Cleaners come in to do their work. We work on your schedules as we understand your hours of operation.
How do we clean your restaurant and kitchen?
Our cleaning team takes pride in their skillful ways of taking off grimes on your walls, floors and kitchen equipment. We use solutions that are stainless steel friendly, we use solutions on your floors and counter tops that are medical grade to ensure proper sanitation. CMDA cleaners will leave your restaurant and kitchen in pristine condition from top to bottom. Your crew will find renewed energy to work through their daily actions with a much clean, sanitized and scrubbed work areas.
How often should your kitchen be professionally cleaned?
To maintain a highly compliant and sanitized kitchen, we recommend at least twice a month of professional cleaning. The package we offer when you opt for bi-monthly kitchen cleaning is budget friendly.
We would like to say though that what we offer is full deep cleaning of your restaurant and kitchen, there are some areas that we cannot do for you:
cleaning of the interiors of some equipment such as air condenser, air condition unit, range hood or exhaust.
cleaning of any equipment that should only be serviced by the manufacturer or else it will void it's warranty.
Restaurant Post Construction Cleaning
This service is recommended to newly constructed or renovated restaurant space. Our team is highly experienced in cleaning restaurants and making sure it's ready for a grand opening.
Commercial Kitchen Deep Cleaning
This service is recommended for any restaurant kitchen that's already in operation. Your kitchen and kitchen equipment need a thorough cleaning and sanitation at least once every 3 months. This is to ensure that your area is safe for food handling and safe for your staff as well. You have the option to avail of kitchen only cleaning or with dining area cleaning.
Other Services
Post Construction | Post Renovation Cleaning
Post construction cleaning or post renovation cleaning is a must for any spaces that's newly constructed or renovated. Before a proper turn over or move -in, a thorough cleaning must be done.
Office Carpet Shampoo and Steam Cleaning
You must take care of your office carpet as this is one of the expensive items that were installed in your office. Dirty and moldy carpets can cause breathing problems which will result to slow production of your staff.
Have your office carpet cleaned by experienced cleaners only or else the problems can get worst when erroneously handled. (Trust us, we've cleaned A LOT of back jobs and it was as thrice as hard and thrice as stressful to the office owners or property managers).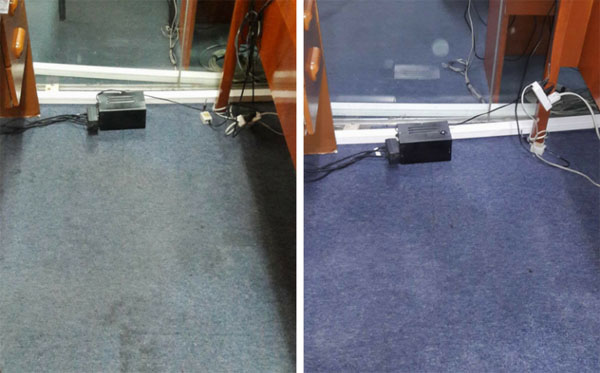 Auditorium Chair Shampoo and Steam Cleaning
Auditorium chair cleaning must be done by highly experienced cleaners or you will end up having damages on the auditorium floors and chairs. Our cleaners have been cleaning auditorium – both private and family owned- for 5 years.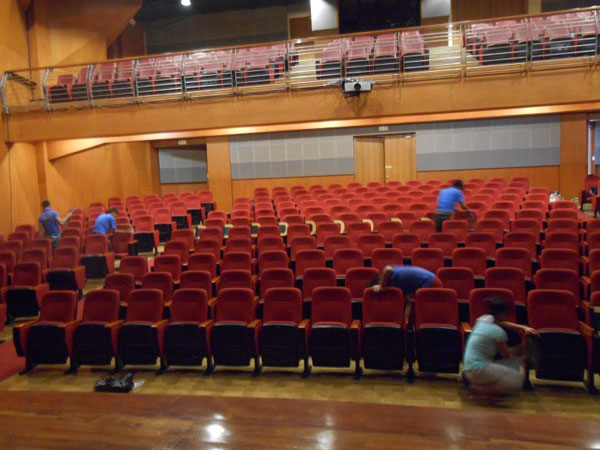 Premium Assistance - Errands Done For You
Premium Assistance is a service we offer to our busy clients who want to have someone reliable do their errands for the day.
Contact Us
CMDA Condo & Office Cleaning Services
Address: Corinthian Executive Regency, Ortigas Ave, San Antonio, Pasig
Phone: (632) 650 9018 | (632) 994 7870
Mobile: +63 917 144 CMDA (2632)
E-mail: inquiry@cmdacleaning.com
Find us on Google Maps
sponsored links
back to business directory home page