CHUAN HING METAL FABRICATOR CORPORATION was first established on a 1,200 square meter warehouse in Bagong Barrio, Kaloocan City in 1998. After only 5 short years, with the help of its highly skilled craftsmen, architects and engineers, it was able to establish itself as one of the most prolific and well respected fabricator of varied metal works including stainless steel kitchen equipment, railings, structural trusses and high capacity water tanks, most specially to the Philippine Chinese communities. In 2006, it moved its office and fabrication plant on a 2,500 square meter warehouse along Rizal avenue in Kaloocan City where it's now presently operates. With its new and bigger plant, it is now more equipped to handle its growing number of clients.
And now, the company has expanded its horizon by having its own principal subsidiaries in China. CHUAN HING products and services now have three divisions. (1)The formworks & scaffoldings division, (2) Stainless, Galvanized and Black Iron Steel fabrication division, this includes High Capacity Water / Fuel Tanks, (3) Stainless, Brass and Chrome Plated Floor Drains of any kind. Estimates & Recommendations will be handled by our professional and well-experienced Architects and Engineers. Its operation focuses quality assurance of our products and services, long term business relationship with our clients and low costing of materials. The company serves the market with its complete line of scaffoldings and formworks, structural and architectural. All products are designed and fabricated with quality to complement efficiency in the workplace.
CHUAN HING has its own manufacturing facility and assembly plant in the Philippines ensuring year round availability of raw materials and finished products and prompt delivery that affirm our commitment to our client and to comply to the highest standard practices used in the market.
Our Products
FORMWORKS / SCAFFOLDINGS (sale / rental)



CHROME / CAST IRON / BRASS PRODUCTS

STAINLESS STEEL / GALVANIZED IRON PRODUCTS

Our Services
Fabrication of all types of steel framing (m/s, s/s, B.I., G.I.)
High capacity water / fuel tank fabrication and installation (overhead, cistern)
Estimate and consultation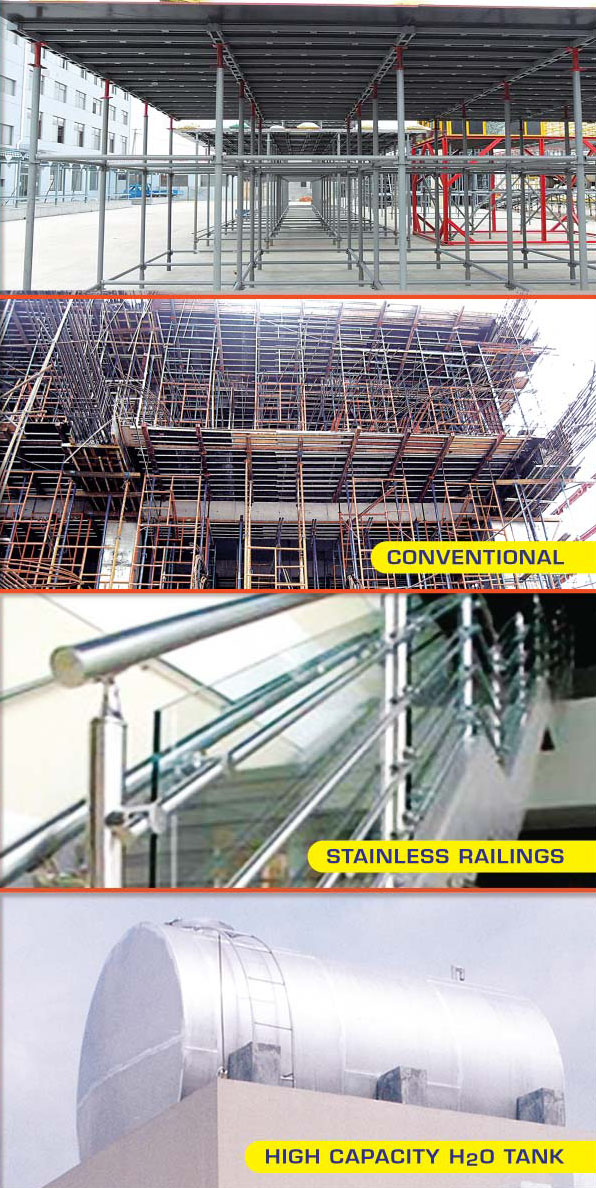 Contact Us
Chuan Hing Metal Fabricator Corporation
Address: No. 6 J. Teodoro St. Caloocan City, Metro Manila
Phone: 366-9897 / 366-9798 / 363-2564
Technical Concern: 363-5185
E-mail: scaffolding@chuanhingph.com
Find us on Google Maps
sponsored links
SIMILAR COMPANIES/PRODUCTS/SERVICES
Terms of Use/Privacy Policy Advertise Buy me coffee