Chain Glass Enterprises Inc. (CGEI) is a key distributor of many well known brands in the glass and aluminum industry. This includes AGC Flat Glass Philippines, Inc., Dowsil (formerly Dow Corning) silicone sealants, ASSA ABLOY Entrance Systems (Automatic Doors), ASSA ABLOY Mechanical and Glass Hardware, Doric Window and Door Hardware. CGEI also offers a wide array of imported glass, aluminum and other accessories which complement its premium glass products.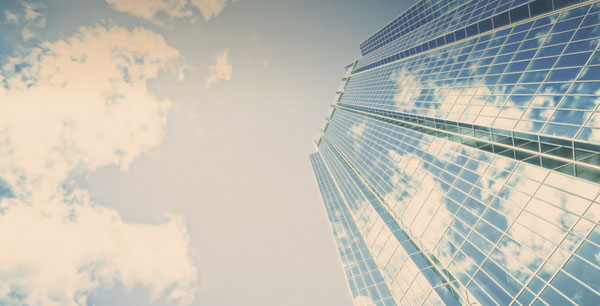 CGEI is ISO 9001:2008 Certified
A Major Glass Processor in the Philippines
Services
As one of the top glass processing companies in the Philippines, CGEI has strategically invested glass machines for secondary processing to cater the growing demands of its customers. These machines would allow CGEI to offer the following glass processing services to the local market.
Cutting
Edging
Bevelling
Holding / Drilling
Etching
Heat Strengthening / Tempering (Flat and Curved)
Sandblasting
Insulated Glass Unit (IGU) / Double Glazed Unit (DGU)
Heat Soak Testing
Frequently Asked Questions
Products and Services
Does Chain Glass provide installation services?
Chain Glass does not engage into installation services of any of its products. We mainly supply glass, aluminum and accessories to customers. Chain Glass could, however, provide technical assistance in some of its products but seeking an installer of these products is the sole responsibility of our customers.
Does Chain Glass supply curved / bent glass?
No. Chain Glass only supplies and processes flat glass.
Does Chain Glass go to the site to take measurements for glass requirement by its clients?
No. Chain Glass does not measure opening nor suggest how the aluminum is to be installed.
What is the difference between normal (ordinary / annealed) glass versus tempered glass?
Tempered glass is approximately 4 to 5 times stronger than ordinary glass and does not break into sharp-edge shards when it fails. Tempered glass went through a process of extreme heating and rapid cooling, making it stronger than normal glass. Tempered glass shatters into small oval-shaped pebbles when broken, thereby making it a safer choice. In contrast, normal glass breaks into larger, sharp-edge shards, which may threatens the safety of the people in close proximity.
I have annealed glass; does Chain Glass provide services (tempering, laminating, drilling, etc.) only?
Yes. We also provide services for customer's glass. Chain Glass will pre-inspect the customer's glass in terms of thickness, size, placement of hole and notches, type of edging that are suitable to our processing machines.) Chain Glass ensures proper handling and processing of customer's glass. However, Chain Glass is not liable for any damages that may occur during the processing stage. We do not provide any compensation for any of the damages caused.
Is it possible to restore glass with scratches? Does Chain Glass provide this kind of service?
Restoration of glass with light or hairline scratches on its surface is known as buffing. Chain Glass does provide buffing service for its customers.
Is it possible to use glass for flooring application?
We recommend laminated or (multi-layered) glass for flooring application, although 19 mm thick tempered glass could also be used. For more inquiries, please contact technical support team at 781 6791.
Can figured glass/mirror be tempered?
Thicker gauge figured glasses (5.0 mm, 5.5 mm, 6 mm and 10 mm) can be tempered. However, thinner gauge with deep-design pattern is not advisable for tempering.Mirror glass cannot be tempered, as the silver backing will be damaged.
Why did my sealant tube exhibit premature "hardening" even though it hasn't been opened yet?
Sealants are supposed to be stored at room temperature (less than 30 degree Celsius) as well as out of direct sunlight. For full details of proper storage, please refer to the storage instructions printed on the sealant tube/sausage.
Delivery
What is the estimated lead time of delivery of goods purchased from Chain Glass?
As a rule of thumb, regular production time such as tempering and cutting takes 1 to 2 working days. Depending on the complexity of the job, added processes such as tempering with notches, holes and edging may take 3-5 working days. Laminating with tempered may take longer – up to 10 days depending on the total quantity. Customers are welcomed to pick-up their goods from our plant/branches instead of delivery to lessen lead-time.
Does Chain Glass deliver goods above ground level?
Chain Glass is only limited to ground level delivery of goods. Ground level delivery does not include filing of goods on the rack/shelves or warehouse of the customer.
Are there delivery charges for purchased goods?
Delivery service is generally free during daytime (9 am – 5pm) if total purchased amount is more than 50,000 pesos. Crating charges are also imposed if delivery destination is outside the Metro Manila area or outside coverage area of our Branches. For small orders, we encourage customers to pick-up their orders from any of our nearest branches.
Are there any premium for our rush orders?
We charge a premium for rush orders. Delivery charges for rush orders varies between different areas.
Repair, Return and Replacement
Does Chain Glass provide replacement for "rejected" glass?
Prior to acceptance of glass by our customers, we can replace glass with defects such as scratches, chipping, wrong size and type of glass that are not consistent with the order of the customer as stated in the respective invoice. We strictly process and deliver glasses that have been specified by our customers in the invoice/delivery receipt. Checking of the correct type, dimensions, holes and other processes and details is the sole responsibility of our customers.
Is it possible for Chain Glass to modify my purchased glass into smaller sizes?
Chain Glass provides re-cutting of their purchased annealed glass free-of-charge provided the customer gives the copy of delivery receipt and/or invoice. Chain Glass do not provide re-cutting of processed glass (tempered, laminated and double-glazed).
If a piece of tempered glass is rejected out-right during delivery due to irreparable damage (ex. deep chipping), can I request your office to replace the glass with the same specs or type but a much smaller dimension?
Chain Glass will strictly follow the specifications indicated in the customer's purchase order so we will not replace the glass with the same specifications of smaller dimension.
Others
Does Chain Glass allow plant visit?
Plant visit may be allowed on case-by-case basis. Kindly use the contact form for any inquiries regarding plant visits.
Does Chain Glass conduct technical discussion or presentation to architects, engineers, designers and academic institutions?
Chain Glass conducts product presentation and technical discussions with architects, fabricators and contractors upon request. However, we do not provide any lectures to any educational institutions. Lectures to academe are provided by FGAPI (Flat Glass Alliance of the Philippines), wherein Chain Glass is one of the founding members.
Contact Us
Chain Glass Enterprises Inc.
Address: 2710-2728 Rizal Avenue, Sta. Cruz, Manila, Philippines 1014
Phone: (+632) 781-6791
Mobile: 0917 898 4106 | 0922 845 1296
Fax: (+632) 743-9310, (+632) 711-1559
Find us on Google Maps
sponsored links
SIMILAR COMPANIES/PRODUCTS/SERVICES
Terms of Use/Privacy Policy Advertise Buy me coffee
Chain Glass Enterprises Inc.