BigBlue Logistics Corporation (BBLC), started way back in 2002 with its first location at Paknaan, Mandaue City with just 1,000 pallet locations. With the advent of fast-serve food chains, BBLC added up another 1,000 pallet locations within the span of 2 years.
In 2008, BBLC opened its doors at another location, this time in North Reclamation Area in Mandaue City with another 8,000 pallet locations, multi-temperature warehouse. This facility became a central distribution hub for food service insitutions for Metro Cebu, as well as neighboring regions as it boast accessibility to nearby sea and air port terminals, both domestic and international.​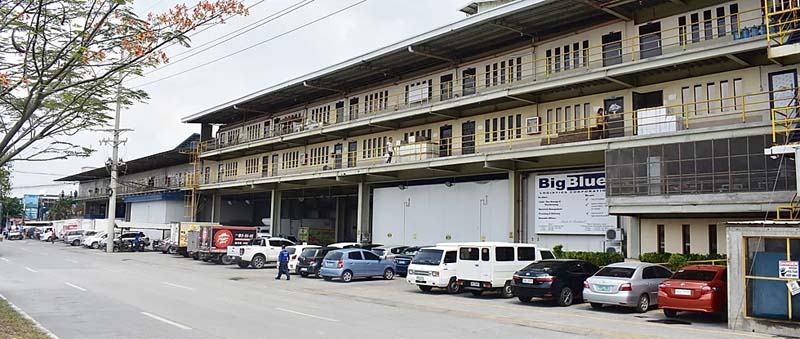 Our newest facilities include a second bulk storage in Tayud, Consolacion (8,000 pallets) for food manufacturing companies which opened last 2016 and a second central distribution facility (20,000 pallets) at the same locality which became operational by mid-2018. These latest warehouses pride itself of top-of-the-line cold storage amenities with the same level of efficiency and productivity in all our other maintained warehouses. Currently, the company has a total capacity of more than 32,000 pallet positions in 4 facilities located in 2 cities.​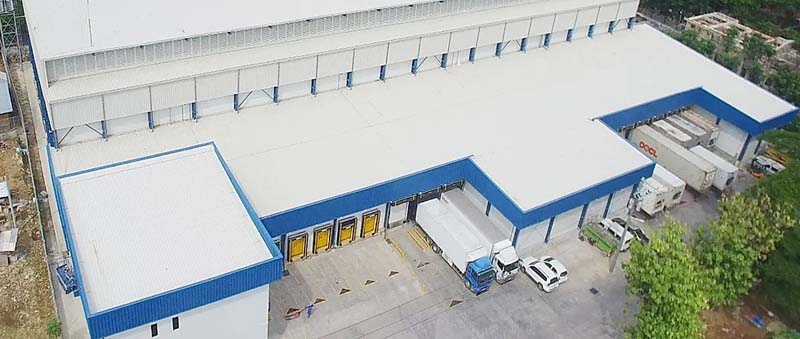 With client growth as our main driving force, BBLC will soon be present in all major regions accross the Philippines in the years to come. And with the advent of automation and robotics, we strive to continously improve our facilities and services by embracing new technologies and best practices. Newest addition to our aggressive planning is the buidling of 32,000 pallet-location Automated Storage and Retrieval System (ASRS) facility with goods-to-man picking concept to be operational by mid-year 2021.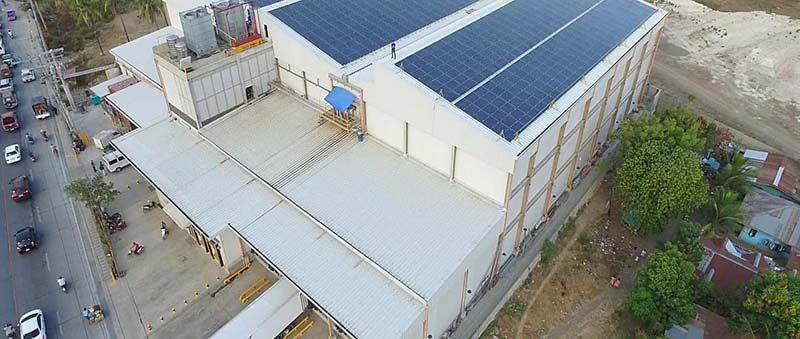 Services
Cold Storage Warehousing
We specialize in food and food products cold storage warehousing, with temperature range from +18C cold rooms and up to -25C freezer rooms. BBLC storage areas are designed using international standards in insulation and cooling efficiencies.

All our plant's refrigeration system are fully backed-up with redundancy system for critical components, data loggers, continous monitoring, and a fully-rated diesel generator on standby in cases of power unavailability.

Rack-based storage system ensures proper cold air circulation for products stored inside rooms, as well as maintain accessibility of all materials within the facility, thereby ensuring fast and efficient transactions anytime.
Dry Storage Warehousing
In order for us to complete our services for the food services and manufacturing industry, we offer dry warehouse spaces to serve requirements for products such as packaging materials, labels, company forms, utensils, kitchen equipments, advertising materials, among others.

Dry warehousing is an extended services only and is offered to existing clients with cold storage items, and only for products directly related to their services.
Materials and Inventory Management
Using SAP WMS and reliable IT infrastructure, BigBlue prides itself with advance Materials and Inventory Management system available in market. All transactions are recorded, transacted and updated at the same time as these are validated and confirmed from user level using Personal Data Terminal (PDT). This guarantees transparency and traceability of information if required.

We strive perfection and efficiency in everything that we do. That is why we keep our Inventory Records Accuracy (IRA) for all clients very high, amalgamated from various indicators as SKU, Batch, Locationing and Item Quantity accuracy (only company to implement combined IRA)

Inventory reports are easily generated on realtime, anytime. Further, management also include movement analysis, flexibility in inventory reports sending (auto-sending or manual at any desired time) and availability of a customer portal.
Other Food Product Handling Services
We understand complexities and peculiarities of being in the food logistics services. That is why we always ensure that our facilities are able to serve clients 24/7 for its inbound and outbound requirements. We provide loading/unloading manpower, electrical plug-in services, limited-activity value-adding rooms, NMIS sampling/collection areas and quarantining services.

Our commitment to be comprehensive with our services entails us to proactively review our business processes and tailor-fit such for customers' requirements. We remain steadfast with our guarantee to be efficient and reliable.
End-to-End Third-Party Logistics
We always extend our services to clients if required, ensuring synergy of all service providers in the cold chain logistics. This include collaboration and coordination manufacturers, traders, suppliers, 3rd-Party trucking services, as well as other cold storage service providers.

Contact Us
BigBlue Logistics Corporation
Address: S.E. Jayme Street, Paknaan, Basak, Mandaue City, Cebu, Philippines 6014
Phone: +63 (32) 420-7881 or 82
Fax: +63 (32) 420-7880
Find us on Google Maps
sponsored links
SIMILAR COMPANIES/PRODUCTS/SERVICES
Terms of Use/Privacy Policy Advertise Buy me coffee