1. About Us
ASTM Corporation was established in 2012 with a wide range of products to suite your needs. Products include Bolts, Nuts, Screws, metal stamping
for Industrials, Constructions, Shipping, and Machinery requirements. In 2014 Our Company has expanded its products into ROOFING PRODUCTS,
INSULATION and FURRING CHANNELS for Residentials, Offices, Buildings and Warehouses.
We offer a wide range of materials including PPGI, GI COILS, ROUND BAR A307, Grade 5, Grade 8.8, A325, 2H, Stainless S304 and S316 are also available.
Our company engages in the following products and services:
Roofing Prepainted Panels

Rib type panels
Wave type panels

Bended Accessories (Ridge roll, Flashing & Gutters)

Furring channel and Studs (Ceiling and Wall partition)

Double Furring
Carrying channel
Track & Stud
Wall angle
Accessories: W-Clip, J Hanger, Blind Rivets

STEEL Decking (Floor & Roofing systems).
Swivel / Fixed Clamp and Scaffolding Accessories
Threaded Rod, Sagrod and Tie Rod
Insulation Bubble type (R Value 17 & 19)
G.I. Pipes 1-1/2" & 2"
Screws (Hardiflex, Gypsum, Tekscrew & etc...)
Bolt (J bolt, Hook bolt, Anchor bolt & etc...)
Nut (Wing nut, Hex nut, Lock nut & etc..)
Loop & Clevis Hanger
Expansion bolts and shields
MS Plates
G.I. Wires
Hardware products
Our Products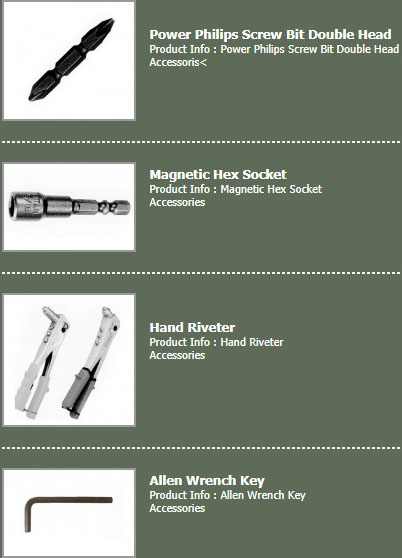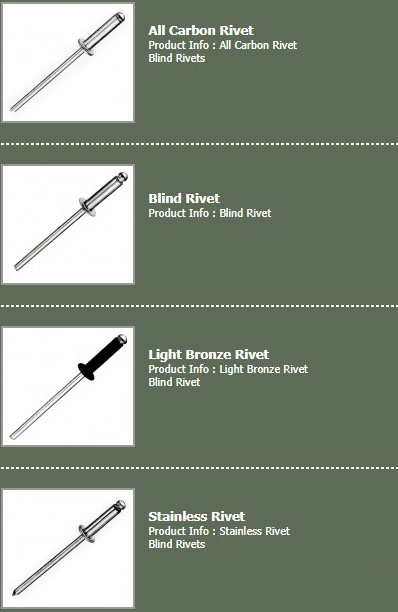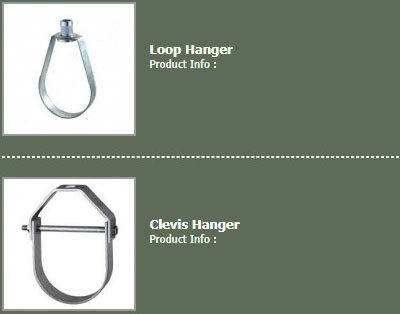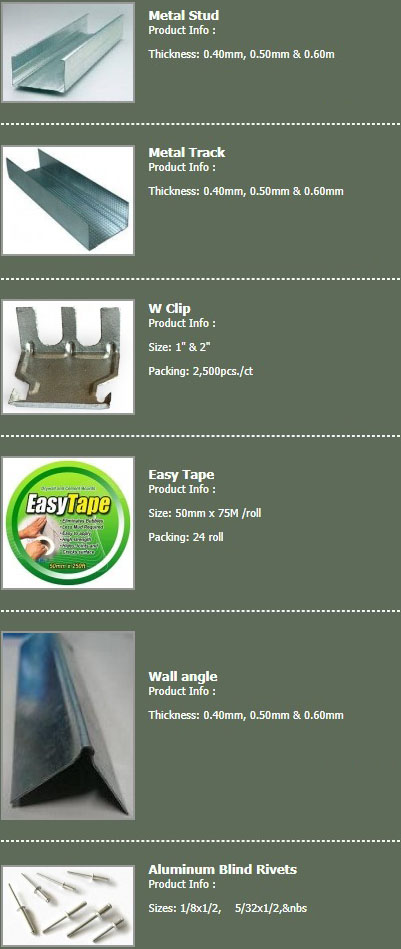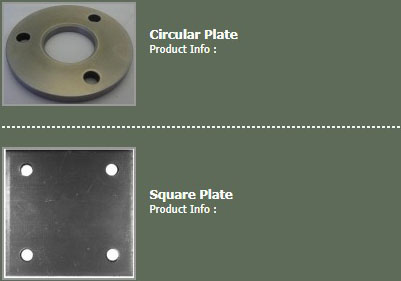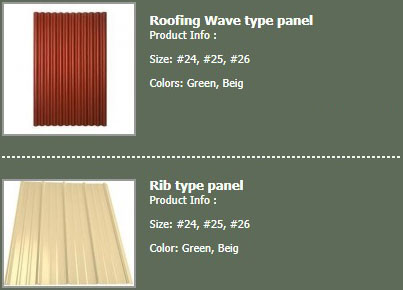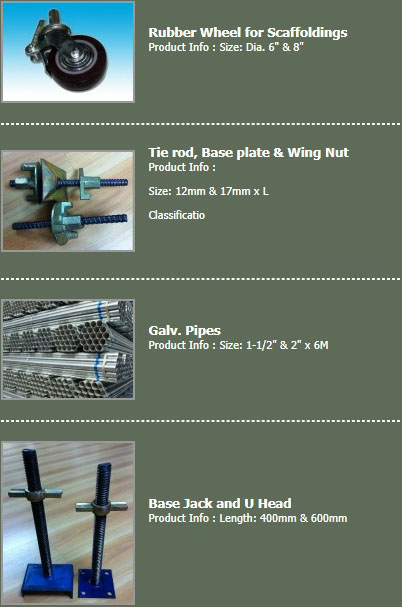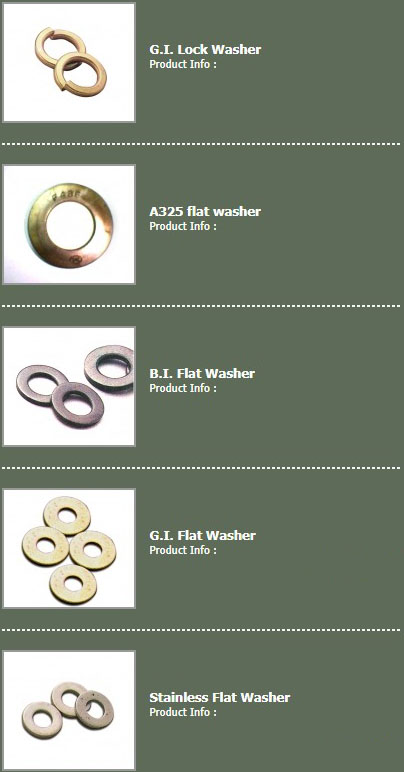 Advertisement