ASSISTCO Energy & Industrial Corporation is primarily engaged in the distribution of thermal insulating products since the time of its incorporation in the year 1970. By year 1979 exclusively distributed Thermal Ceramics, U.S.A.(formerly Babcock & Wilcox) refractory materials which in the year 1984 entered into licensing agreement to locally manufacture these monolithic dense & insulating castables. Aside from these items also carries the distribution of Kaowool, Ceramic Fibers and Insulating bricks.
We are ISO 9001:2015 certified.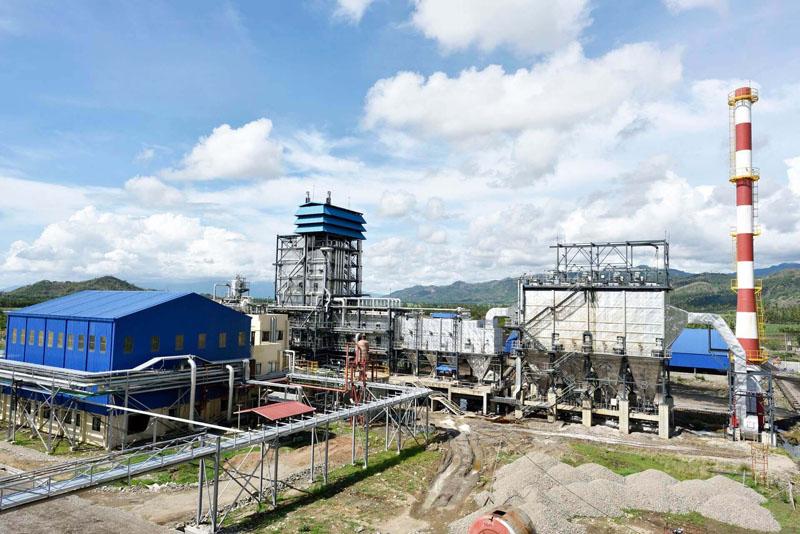 Products
Refractories "Coastal" brand
In November 1994, Coastal Refractories, Inc. (now known as Coastal Consulting & Refractories) entered into an agreement with Assistco Energy & Industrial Corporation, Philippines for a Transfer of the technical know-how in producing refractories such as plastic and ramming mixes, gun mixes, standard and low cement castables, wet and dry bonding mortars, low cement and no-cement castables. It includes supervision, technical support and an actual field demonstration and/or seminars. This Agreement continues and is being extended every 4 years and the latest of which is up to year 2074.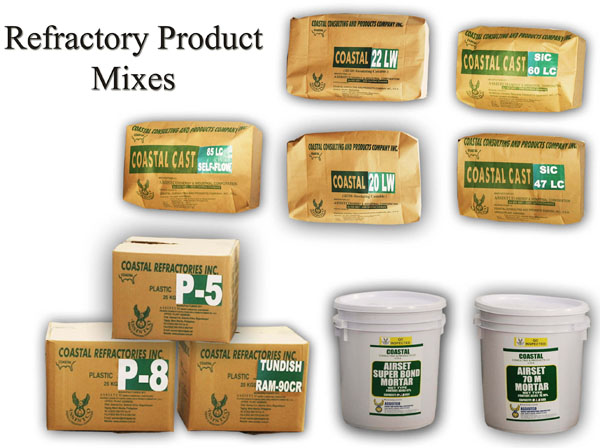 Other Insulating Products
Metal Cladding

Mastic & Sealants

An asphalt-based material to form a tough, efficient weather and vapor barrier film when applied to any standard type of insulation (excluding Styrofoam), steel or building material surface. Use for protecting insulation and steel structural from weathering, corrosion and chemical action. Provides non-cracking film that prevents moisture seepage from attacking steel surfaces in process heaters. Also prevents air and moisture infiltration through boiler wall settings and stack bases; protecting boiler walls against moisture and deterioration.

Pyro Bloc Module

A ceramic fiber lining designed for high temp furnaces that require corrosion barriers on the shell. The modules are held to the steel casing by stainless steel studs that are welded to the shell before a protective coating is applied. This pre-welding creates a reliable and secure base of attachment.

Advantages: Monolithic, edge grained ceramic fiber module. True multi-directional compression. Available in uncompressed Density of up to 240 kg/m3. Installs quickly over coated shells. 316 stainless steel internal support system.

Applications: Process Heaters, Heat Treating Furnaces, Ethylene Furnaces, All furnace linings requiring protective barrier.

Kaowool Ceramic Fiber Bulk

Lightweight, resistant to thermal shock, low thermal conductivity Good sound absorption capabilities, resistant to chemical attacks.

Applications: High temp loose fill, expansion joint construction, tube seal fabrication, low mass kiln car top construction, packing around hard refractory furnace, components such as burner blocks.

Kaowool Ceramic Fiber Blankets

A high purity blend of raw materials, it is the world's most recognized name of Ceramic Fiber. It offers excellent handle ability and high temperature stability. This allows it to meet a wide range of hot face and back-up insulation applications in furnaces and other equipment requiring high temperatures and heat containment.

Advantages: Low thermal conductivity and heat storage, resistance to thermal shock, and chemical attack, good acoustical and fire.

Rockwool or Mineral Wool Products

Blankets and Pre-moulded pipe insulations, boards and bulk These products are inorganic and composed mainly of silica and Alumina. Its main uses are for Thermal Insulation, Acoustic and Fire Protection. Rockwool has low thermal conductivity, high Temp resistance reaching up to 750 deg. C. It is non-combustible. No thermal shock, fire resistant, high resistant to deformation, Non hygroscopic, non capillary, water repellent and does not Absorb moisture from air.

Rockwool Blanket Insulation with wire mesh backing on one side.

Sizes:

50mm thickness x 1m x 4m
100mm thickness x 1m x 4m

Densities:

80 kg/m3
100 kg/m3
120 kg/m3
Fuel & Water Management Chemicals "Thermax" brand
Thermax's Chemical business has also pioneered in the field of fuel & water treatment including Boiler Water Chemicals, Cooling Water Chemicals, Polyelectrolytes, Reverse Osmosis Chemicals, Fire Side Chemicals & Fuel Additives catering to a spectrum of more than 40 Industry sectors and 5000 plus references.
Thermax Chemicals is one of the leading manufacturers of a gamut of TULSION® brand Ion Exchange Resins for over 35 years. TULSION® is a premium brand and enjoys a global reputation in the field of water treatment and process application technologies, based on Ion exchange resins.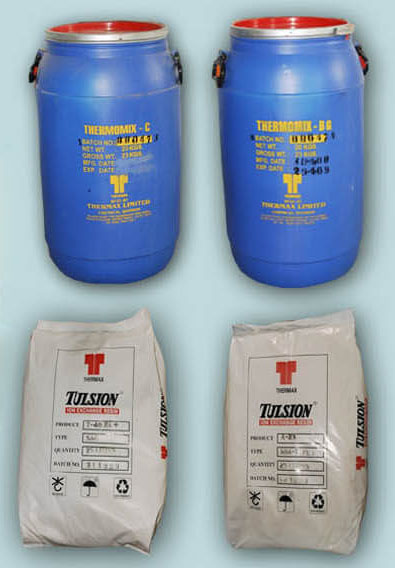 Mechanical Seals "Acumen" brand
Acumen Seals has over 27 years experience and has been established since 1999. Acumen has a longstanding and proven history of supplying mechanical seals and accociated services that are trusted by the industry.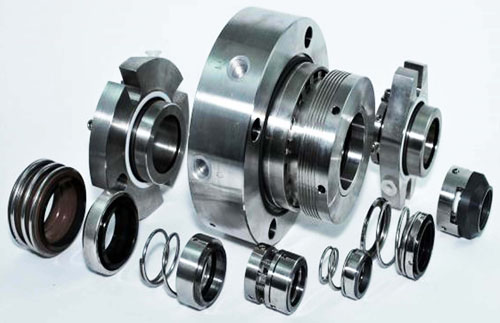 PSP Pumps
PSP has a complete line of pumps for various applications Initially developed for the sugar industry, these pumps are also applicable in other process industries, such as paper, chemical, power and semi-conductor plants. PSP boasts of the patented ZERO leak technology without using a conventional mechanical seal or packing. These pumps are guaranteed to run leak-free.

Services
Innovative solutions to heat management is our technical forte.
We provide comprehensive insulation design, fabrication and construction services to Petroleum and Petrochemical plants, Power and Industrial plants, Marine and other Philippine industries.
The vast and varied experience of our technicians / engineers, a strong force of skilled fitters as well as good site management have contributed well to our wealth of contracting expertise.
INTEGRAL SERVICES
Within our main office and branches in Visayas & Mindanao, which enjoy the advantage of regional knowledge and technologies in industries such as sugar, fertilizer and copper smelting. ASSISTCO offers sound integrated services in:
Repair/rehabilitation of heaters & furnaces design and building
Thermal insulation of large storage tanks, piping and equipment
Refractory lining of heaters, ducts and stacks
Mechanical works & Light metal fabrication
Fire protection
Sound proofing
Civil Construction – Roads & Bridges
Mechanical Seals Repair
Pumps Repair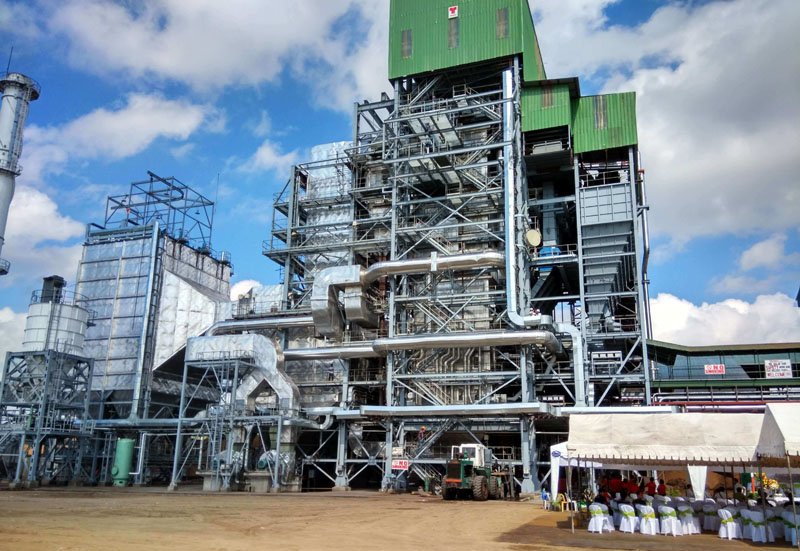 PRODUCT MARKETING & TECHNICAL SALES COMPETENCE
Marketing of our products is handled all over the archipelago by our sales engineers with either chemical or mechanical engineering background who can give proper recommendations as to installation techniques, energy-efficient and cost effective application.
Our ability to produce and source high quality products backed by sufficient stock inventory supply and delivery support is part of our customer satisfaction program.
Projects completed for the largest Philippine industries:
Petroleum & Oil Industry, Chemical Industry, Food, Sugar, Textile, Ferrous and Non-ferrous, Marine, Rubber, Furniture & Wood and Paper Industries.
MORE SERVICES:
Furnace Lining Design and Installation
Building and Erection
Boiler and Heater Repair
Hot and Cold Insulation for Vessels and Pielines
Ceramic Fiber and Firemaster Installation
Refractory Castables and Firebricks Installation
Civil Construction
Mechanical Seal Repair and Pump Repair
History
ASSISTCO was primarily engaged in the distribution of thermal insulating products in 1970 exclusively distributed the Thermal Ceramics (then Babcock & Wilcox) refractory materials. In 1984 ASSISTCO became the manufacturing licensee to manufacture monolithic dense and insulating castables in the Philippines until 2012.
In 1990 ASSISTCO entered into a licensing agreement with Coastal Refractories (USA) to manufacture a complete range of castable materials from conventional to low cement castables.
To capture the world of thermal insulation, ASSISTCO variably sought the distribution of other related products such as Rockwool Blankets, Boards, Bulks, loosewool, pipe insulations, silica cloths, mastics and rigidizers.
ASSISTCO also became the exclusive distributor of mechanical seals ranging from single spring seals up to the more engineered cartridge seals from Acumen Seals Ltd., UK in 2003.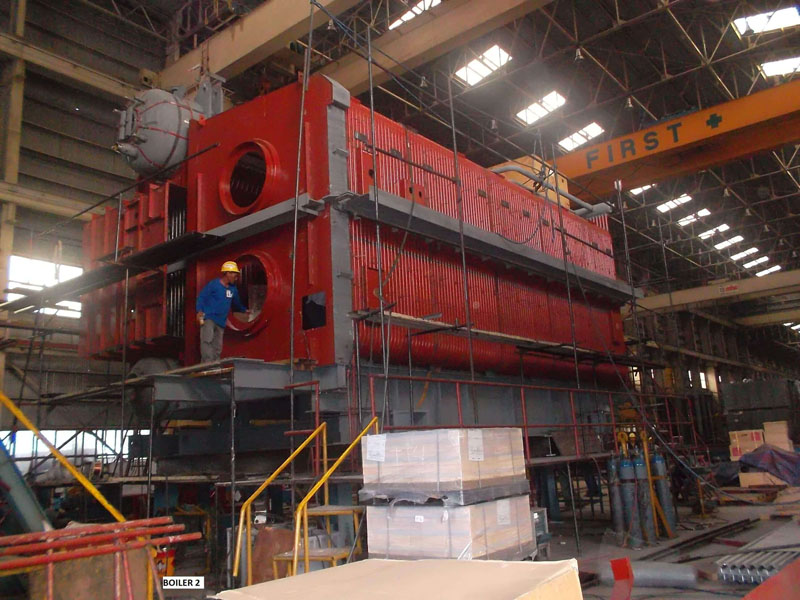 By mid 2007 ASSISTCO got the distributorship for fuel and water management chemicals from Thermax Ltd., India. These products are composed of Ion Exchange Resins for water softeners, demineralizers and most especially for color removal from sugar syrup. We also carry their waste water, boiler water and cooling tower chemicals. The product range includes products for boiler fireside online treatment and fuel additives.
By 2012, ASSISTCO also became the representative of Thermax for the sugar and power plant boilers. These are manufactured by Thermax Limited, India.
On that same year, ASSISTCO was given the exclusive distributorship of PSP Pumps Ltd., India. These pumps are engineered to give leak-free operation over a long period of time, even without a standard mechanical seal.
It is our company's goal to become a solutions provider for various industrial requirements ranging from heat containment, water treatment, air pollution control, power generation and steam generation. To be able to give a turn-key approach, ASSISTCO is also engaged in mechanical, electrical and civil works. To assure ASSISTCO's quality of work in these areas, our company has been PCAB certified.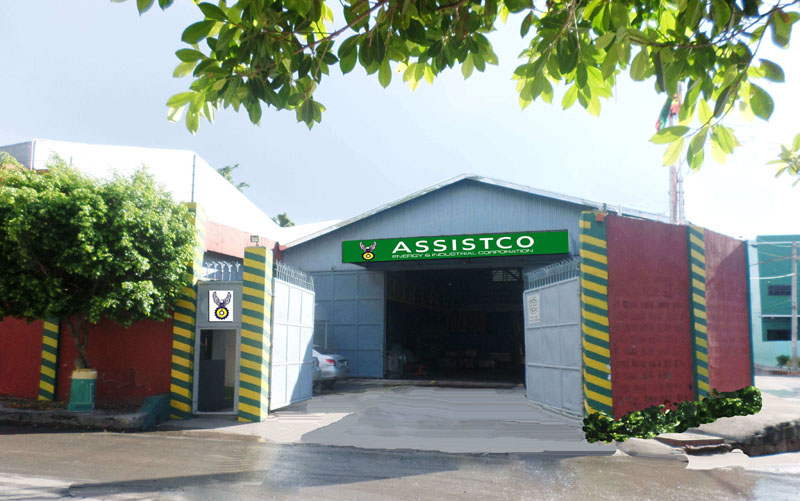 Contact Us
Assistco Energy & Industrial Corporation
Address: First Avenue corner Antonio Drive, Bagumbayan, Taguig City 1632
Phone: (632) 838 7311 to 12 & 14 | 837 3607 to 08
E-mail: info@assistco.com.ph | assistco_05@yahoo.com
Find us on Google Maps
BRANCHES:
Cebu
Door#4 Marvel Bldg. 1905, M.J.Cuenco Ave., Mabolo, Cebu
Bacolod
Door#2 Parklane Bldg., cor. Hilado & Tindalo Sts., Shopping Ctr., Bacolod City
Cagayan De Oro
Door#3 A&M Ramonal Bldg., Justo Ramonal St., Cagayan de Oro City
Davao
Door#3 JMC Bldg., Phil-Japan Friendship Hi-way, Cabantian Buhangin, Davao City
sponsored links
SIMILAR COMPANIES/PRODUCTS/SERVICES
Terms of Use/Privacy Policy Advertise Buy me coffee