ARGO International Forwarders, Inc. is a Freight Forwarding and Logistic Company, committed to connect cargo worldwide. Established in 1995, ARGO is primarily registered as a Domestic Freight Forwarding Company and in over 25 Years in the Industry of Logistics, it has expanded to International Freight Forwarding, Warehousing, Cold Storage and Third Party Logistics.
As a Logistics and Freight Services Company, ARGO is committed to deliver explicit Freight and Logistic Services thru integrated, efficient and flexible solution to meet demanding timetable and shipping requirements.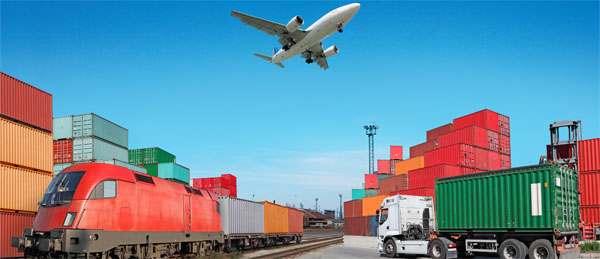 Services
Freight Forwarding
Argo Freight Forwarding Services utilizes Multi-Modal Carrier to meet the ever changing business requirements. With a broad range of network from Carrier, Agent and Branches, Argo will deliver your cargo via Air, Sea Freight or Road Freight to get there cargo to its destination efficiently.
Air Freight

As a Hall of Famer Freight Forwarding Agent by Philippines Arline's, the official Flag Carrier of the Philippines Airline. Argo Air Freight Services is a strategic Freight Solution for demanding, high value and perishable shipments.

Door to Door, Door to Airport, Airport to Cargo or Conventional Freight Solution, Argo Air Freight Services provide efficiency and flexible services to meet clients requirement.

Door to Door

Designed for clients that, Argo Door to Door Air Freight Services start from cargo pick up in client address to direct delivery in the door step of its end point.

Door to Airport

An alternative Air Freight Services to client that have logistics resources, ARGO Door to Airport or Airport Door Air Freight Services it the economical way of transporting shipment while utilizing client and ARGO asset. From cargo being pick up and delivered to destination Airport or vice versa, ARGO provide versatility to meet the client shipping requirements.

Airport to Airport

Utilizing ARGO Airport Expertise and competitive airline cargo rates, ARGO Airport to Airport Services is tailored for clients that have a Logistics Resources but limited access and expertise to Airlines or Airport. The moment cargo arrived at the Airport, ARGO will provide all airport related services necessary to ensure that cargo will be lifted on the said carrier.

Chartered Flights

An Air Freight Services specifically designed for Special Lift Requirements. ARGO can arrange Chartered Freight with flexible schedule and aircraft choices to ensure that cargo will be lifted in one Flight.

Sea Freight

ARGO has partnered itself to major Shipping Lines Company worldwide to ensure that cargo will reach its destination cost efficiently using the largest cargo carrier worldwide.

From Less than Container Load, Full Container Load or Conventional Cargo Sea Freight requirements, ARGO will provided Sea Freight Services that will suite your requirement.

Less than Container Load

Designed for cargo that is low in quantity, cost sensitive, bulky cargo and item that can be shared/consolidated in one container, ARGO Less than Container Load will suites your cargo requirements. ARGO flexible Less than Container Load can arrange Pick up cargo from client address or Client delivering their cargo in ARGO warehouse to reduce logistics cost. At ARGO customer we value what savings we can offer to clients and adjust services to meet their budget.

Full Container Load

A Sea Freight Services suitable to large volume and shipment that require a dedicated container. Ranging from 10, 20 or 40 Footer Dedicated Container, Full Container Load is the fastest and efficient to move cargo via sea. From Container to pick up cargo in client address or from client mobilizing cargo to ARGO warehouse, ARGO will yield mobility to meet client requirements.

Rolling Cargo

A Sea Freight Service specifically designed to deliver Vehicle nationwide by utilizing shipping line. Rolling Cargo is the effective way of eliminating travel accident risk and minimizing vehicle mileage. From Vehicle being pick up at client address or client delivering vehicle at ARGO warehouse, ARGO will be flex its services to meet client budget.

Land Freight

ARGO Road Freight Services will reach places from point to point, even in an archipelagic structure. Ranging from Four to Ten Wheeler Truck, Containerized, Close, Open or Refrigerated Van, ARGO have the Fleet requirement to meet any Road Freight commodity.

Flatbed Trailers

ARGO Road Freight Services will reach places from point to point, even in an archipelagic structure. Ranging from Four to Ten Wheeler Truck, Flatbed Trailers, Containerized, Close, Open or Refrigerated Van, ARGO have the Fleet requirement to meet any Road Freight commodity.

Trucking

By utilizing a single mode of Transportation, ARGO Trucking Road Freight is a reliable and efficient Freight Service to deliver shipment from one destination to its endpoint.
Warehousing and Distribution
Backed by more than 20 Years' experience in the field of Freight Forwarding, ARGO Warehousing and Distribution is designed to cater any cargo requirements with flexibility and. From Shared to Dedicated Warehouse, ARGO ensures efficient management and movement of items inside and outside the Warehouse by the assistance of JDA/RedPraire Warehouse Management System.
Integrated to suite any industry and scale that will generate value and cost saving, ARGO is your complete Third Party Logistic Partner.
Shared Warehousing

Warehousing Services designed to share a single Warehouse w/ different clients and products to minimize warehousing cost. Shared Warehousing Service is suitable to clients w/ uncertain minimal volume, fast moving cargo , low product demand and product suitable to be stored w/different commodity. Ranging from Daily, Weekly, Monthly per Pallet Position rates, ARGO Flexible Shared Warehousing is flexible to accommodate your Warehousing requirements.

ARGO shared warehouses include added value services from kitting, repackaging and is located in a strategic location in the country that will enable clients flexibility and accessibility in their Third Party Logistics Operation.

Dedicated Warehousing

Warehousing Services specifically tailored fit to meet the client robust and demanding requirements. We will exclusively design every aspect of the Warehouse for a specific client to meet their requirements; from location, operation, material, layout and manpower.

Warehousing Services Ideal for long term and complex voluminous cargo , ARGO Dedicated Warehousing optimize your warehousing and distribution system giving unparalleled operational flexibility and enhance distribution control to meet client supply and demand requirement.

Contract Logistics

A consolidation of logistic services ranging from Freight to Warehousing, ARGO is your outsourced Third Party Logistics provider that offers solution tailor fit to you're your specific requirement to meet your ever changing supply chain requirement.

Either Shared, Dedicated Warehousing or any Freight Transportation Mode, ARGO will provide client cost effective supply chain solution to deliver value and cargo as per requirement.
Cold Storage
ARGO offers Cold Storage Services for the Onion industry in Palayan City Nueva Ecija and Temperature Controlled Services in Metro Manila. Adapting ARGO Warehousing and Logistics expertise which is the strength of ARGO, we are continuously working to diversify, improve processes and services in the field of Supply Chain.
Cold Storage Services and rates that ranges from daily, per pallet, per room or per facility; Argo Cold Storage offer flexible, efficient and cost effective services to meet Client requirements.
Onion Cold Storage

Onion Cold Storage Services specifically built to service Onion Farmer and Trader in North Luzon. Strategically located in the vicinity of Bongabon City Nueva Ecija, the Onion Capital of the Philippines; Argo Cold Storage deliver systematic and robust warehousing solution that will increase value of your business

Cold Storage Services that range from Aisle, Room or per Pallet either by Monthly, Quarterly or Semi Annual Rental; ARGO offer flexible cold storage services to meet ever changing requirements of client.

Commercial Cold Storage

To meet the demanding requirement of Public Refrigerated Warehouse requirement in the industry, ARGO is offering daily, per pallet, per room or as per requirement Controlled Temperature Warehouse Services in Metro Manila.

ARGO Commercial Cold Storage is dedicated in providing efficient, cost effective and logistics solution to meet the ever changing cold chain requirement.
Contact Us
Argo International Forwarders, Inc.
HEAD OFFICE
Brgy. Malipampang, San Ildefonso, Bulacan
Email Address: bulacan@argo.com.ph
MANILA OFFICE
Warehouse 15, Vita Realty Compound, Marcos Alvarez Avenue, Las Pinas City
Tel No: (+632) 802-ARGO (2746)
Email Address: info@argo.com.ph
COLD STORAGE OFFICE
National Highway, Marcos Village, Palayan City, Nueva Ecija
Mobile Number: +63917-513-2464 / +63908-887-4108
Email Address: coldstorage@argo.com.ph
BINONDO, MANILA OFFICE
1003 Reina Regente Street, Bindondo, Manila
Tel No. (+632) 230-3349
Email Address: binondo@argo.com.ph
Find us on Google Maps (Manila Office)
sponsored links
SIMILAR COMPANIES/PRODUCTS/SERVICES
Terms of Use/Privacy Policy Advertise Buy me coffee
Argo International Forwarders, Inc.