AQUARIAN GLOBAL SALES PHILIPPINES INC. is a branch office of AQUARIAN ASSOCIATES INC. (USA). The company is engaged in supplying various equipment ranging from electrical power & control, DCS & PLC spares, measurement and process instruments, pumps, compressors, generators and other equipment for various applications.
AQUARIAN GLOBAL SALES PHILIPPINES INC. represents the leading manufacturers in Industrial technology. We take pride in our reputation, as a solution provider that means in addition to hardware and software, our sales team is also capable of providing value-add support. Whether you are looking for assistance with product selection, technical troubleshooting or integration support, we are here to help.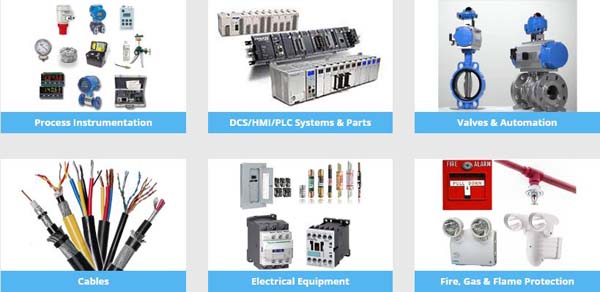 Our Distributorship
At present we are representing few brands in Philippines as below.
BARTEC, Asia
Safety Engineering Products
Electrical
Heating
Communication
Lighting
LABELTAC, USA
Industrial Label Printers from ½" size to 9" size. These printers are user friendly, table top, portable, with vinyl tapes and have lifetime warranty.
SAFETYTAC, USA
Dual-edge tapered low profile floor tapes for all types of industries, comes in different sizes & colors. No hassle of painting & repainting the floor markings.
RAWET S.R.O, Czechoslovakia
AC & DC Transducers
Temperature Sensors
Temperature Transmitters
Signal convertors
Surge Protectors
Digital Meters
PID Controllers
Current Transformers
PH Transmitters
3S Co., Ltd.
Smart Positioners
Electro Pneumatic Positioners
Electro Pneumatic Converters
P/P Positioners
Windbox Damper Actuators
HT Measurement
Test & Measuring Instruments
Infrared Cameras
PV Testers
Multifunction Installation Testers
Contact Us
Aquarian Global Sales Philippines Inc.
Address: Unit 1101-1231, Cityland Megaplaza, ADB Avenue, Ortigas Center, Pasig City
Phone: +63 2 571-5185 | +63 2 637-6570
E-mail: quotes@aquarianinc.net
Find us on Google Maps
sponsored links
SIMILAR COMPANIES/PRODUCTS/SERVICES
Terms of Use/Privacy Policy Advertise Buy me coffee
Aquarian Global Sales Philippines Inc.